Since things seem to have gotten somewhat silly around here (a development I choose to attribute to the fact that most of us in the Rockies are staring at brown grass, dirt, and rocks out the window instead of snow), here's a little "insider knowledge" about Jackson Hole.
As we all know, sex is the most powerful advertising theme there is. The founders of the JH ski area were very aware of this and took it into consideration when they cut the original ski runs. Did you know that the ski area at Teton Village has a subliminal message for skiers arriving at the JH airport?
Here it is: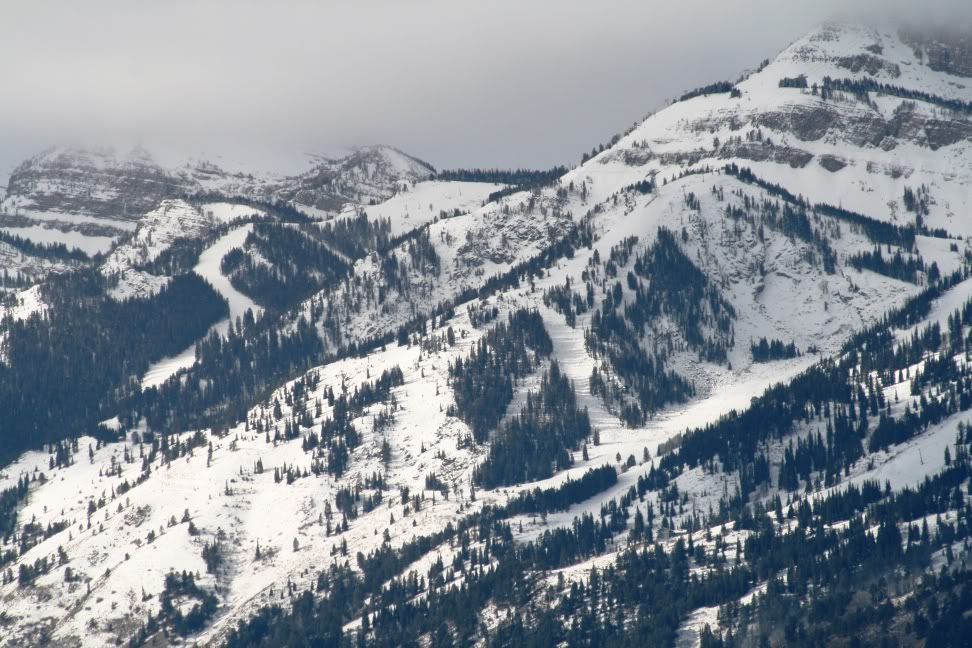 The "S" is Rendezvous Trail.
The spine of the "E" is Pepi's Run and the legs of the "E" are the Alta Chutes.
The "X" is formed by the intersection of Thunder ski run and Thunder chairlift.
So in case your conscious, visual antennae aren't sufficiently sensitive to pick out what your subsciousness registered instantly, here it is spelled out for you: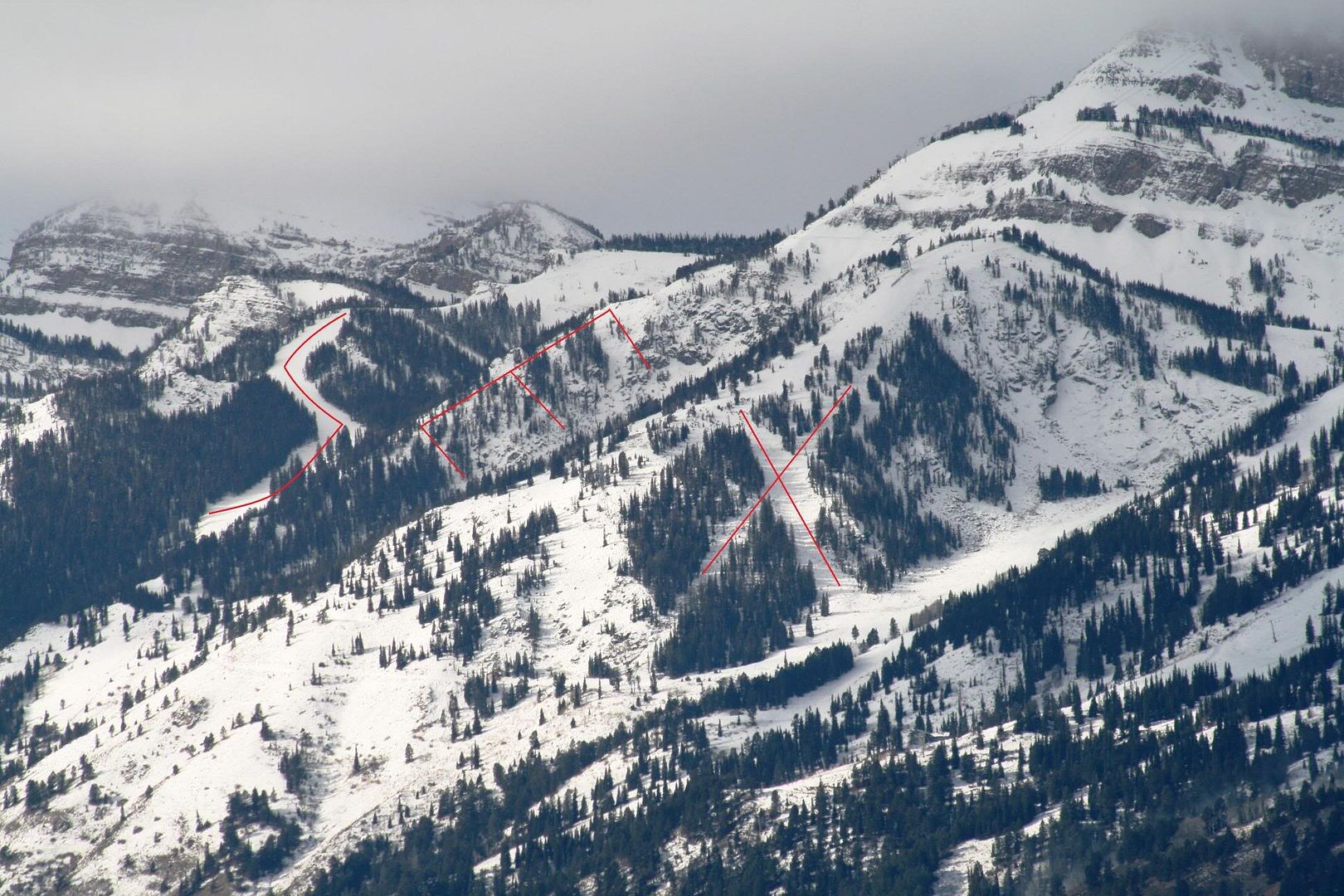 There.
Now you can't say you didn't learn something today.