I could'nt let about 3 ft of fresh LES go to waste so I headed out after work tonight to Holiday Valley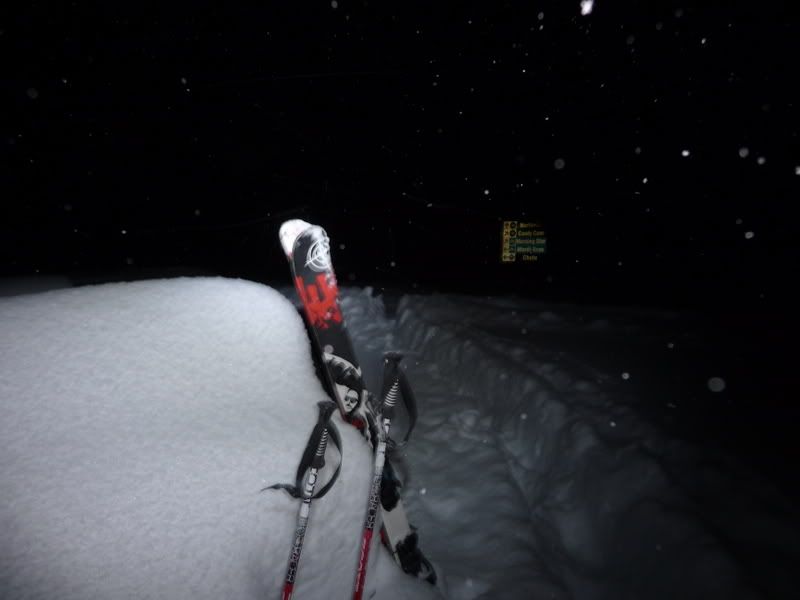 This is a lot of snow...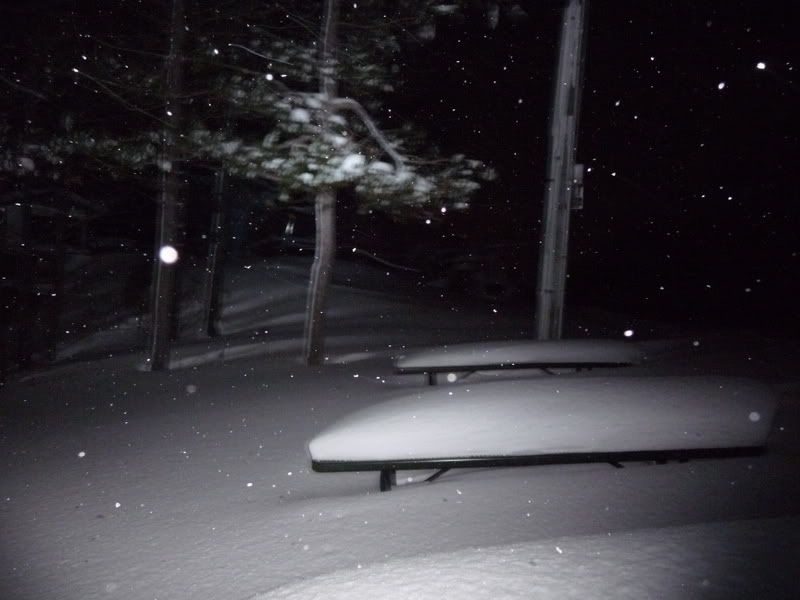 There is too much snow (and its very wet) to ski here. I made it a little ways down champagne by using somebody else's tracks Then gave up. I didn't have any trail to follow down to build some speed because I took the easy way out and hiked up a run that had been partially groomed.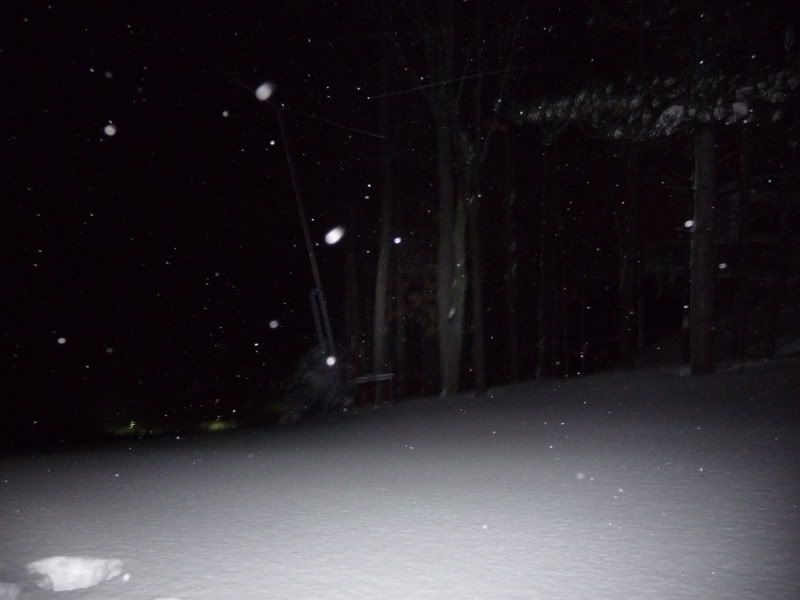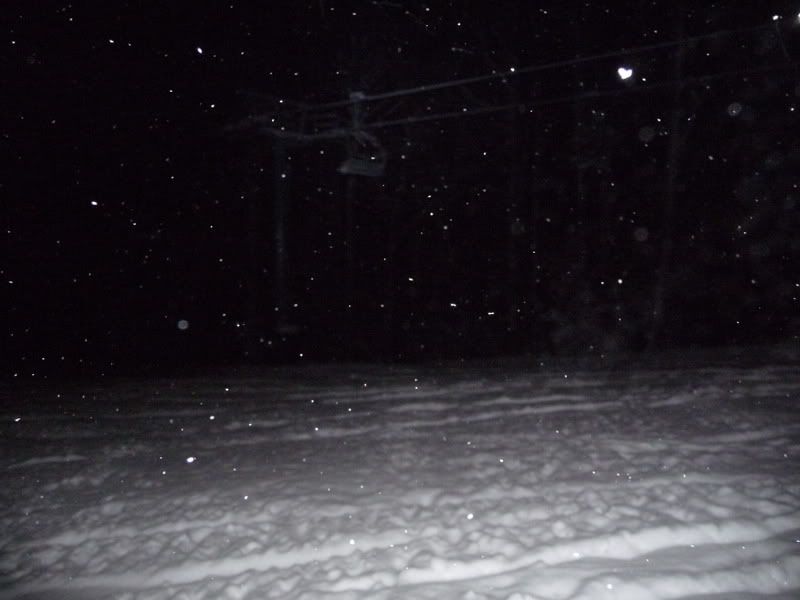 back at the top of yodeler...much better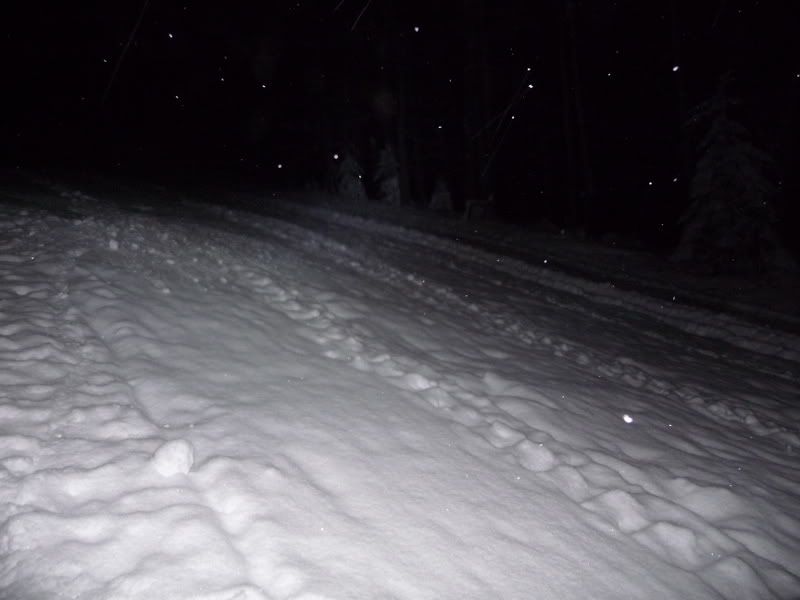 Nice to get out but I was a little disappointed that the fresh snow was no good.
Its good base building snow at least and it was pretty solid after being run over by the cat.