I had to drop my wife off at the airport really early this morning, so I decided to go on a little solo recon mission up on Togwotee Pass (it's pronounced TOW-guh-tee). There was enough snow to have a pretty fun time and I was able to make some very nice powder turns. The day was already a big success by 10:30am when I started driving home. Little did I know that the best was yet to come.
While driving back toward Jackson in Teton Park just south of Moran Junction, I ran across these guys: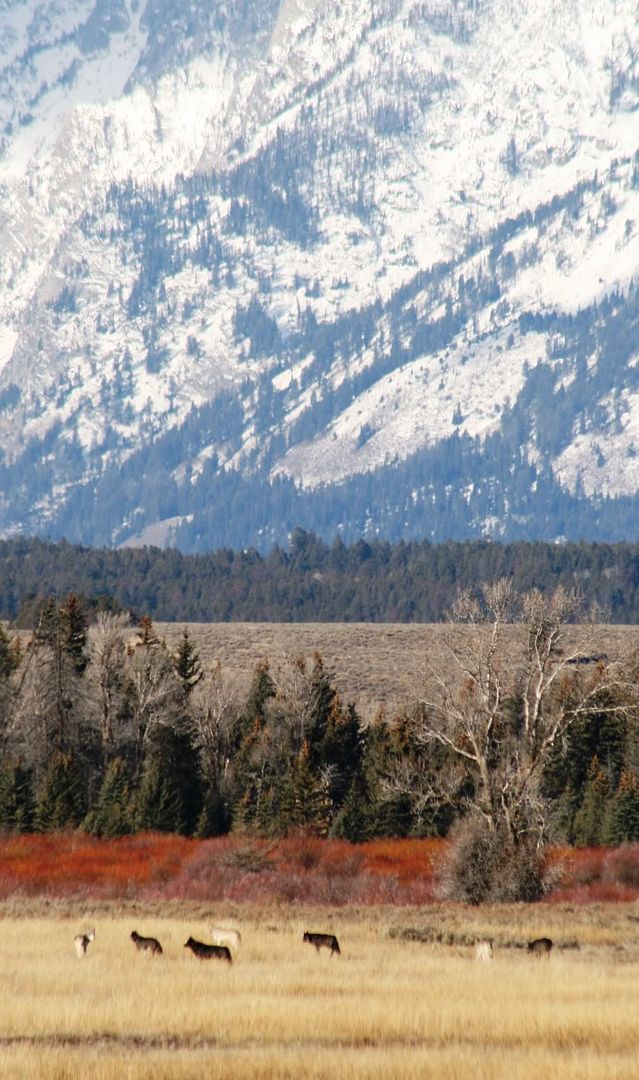 It was a pack of eight wolves (seven of them are in this photo) working their way across a sagebrush flat toward the Snake River. They were a few hundred yards away and I didn't have a tripod, so these photos are a pretty fuzzy, but you get the idea.
Just to provide some background, it is REALLY rare to see wolves in Jackson Hole. There are three or four packs that travel through our valley, but it's just an amazing thing to actually see them. Wolves were reintroduced into Yellowstone Park (about 60 miles north of Jackson) about ten years ago and they've thrived pretty well, but it's still very unusual to sport a wolf in the wild. In the last eight years, I've seen one single, one pair, and a pack up in Yellowstone.
These guys were mostly spread out in a wide line, moving upwind. They would move for a couple of minutes and then stop, stick their heads up into the wind, and look and sniff.
I was able to watch them from the side of the highway for about fifteen minutes. It's amazing how effortlessly they move when they're ranging about. They never found anything interesting, but I'm pretty sure they were hunting.
It was very
/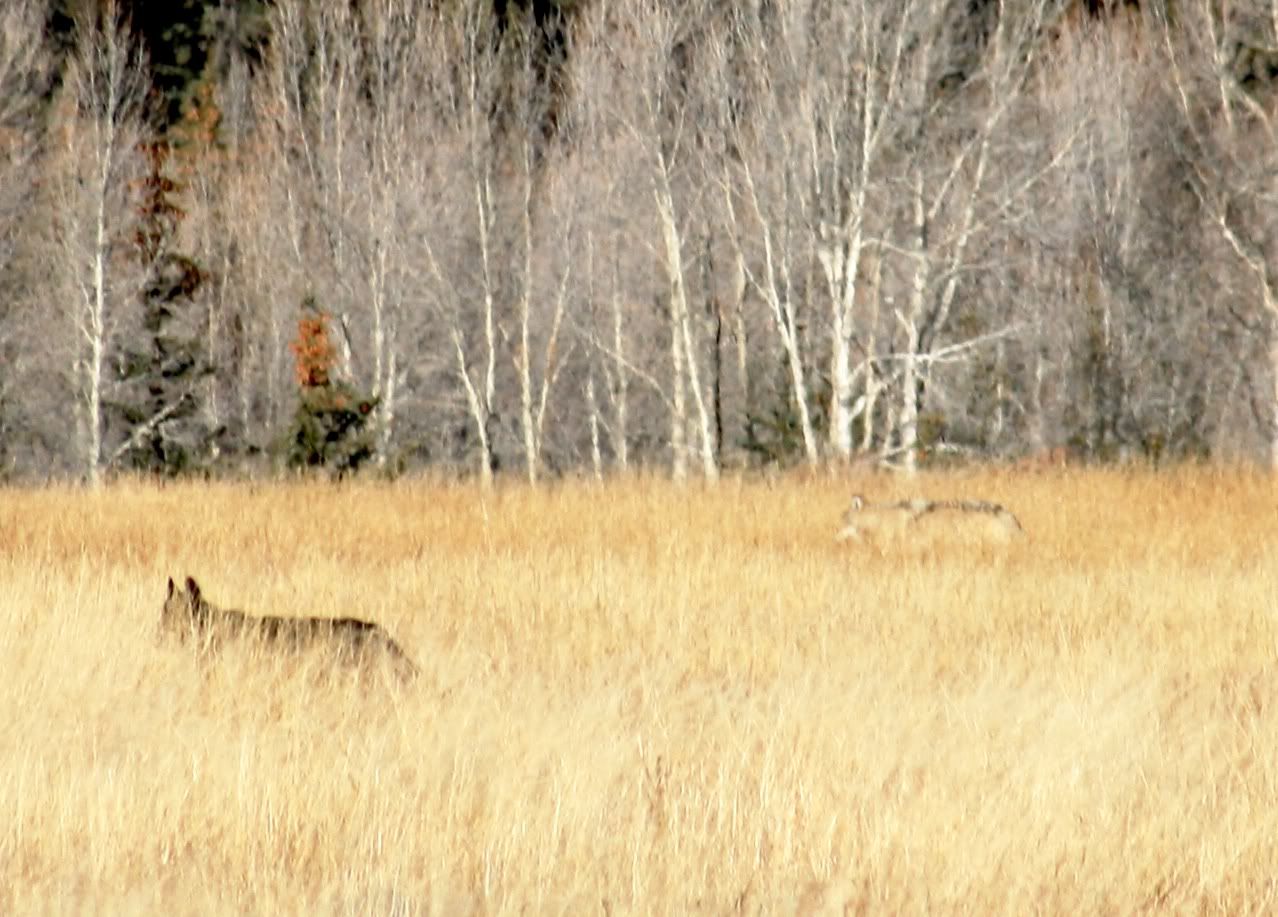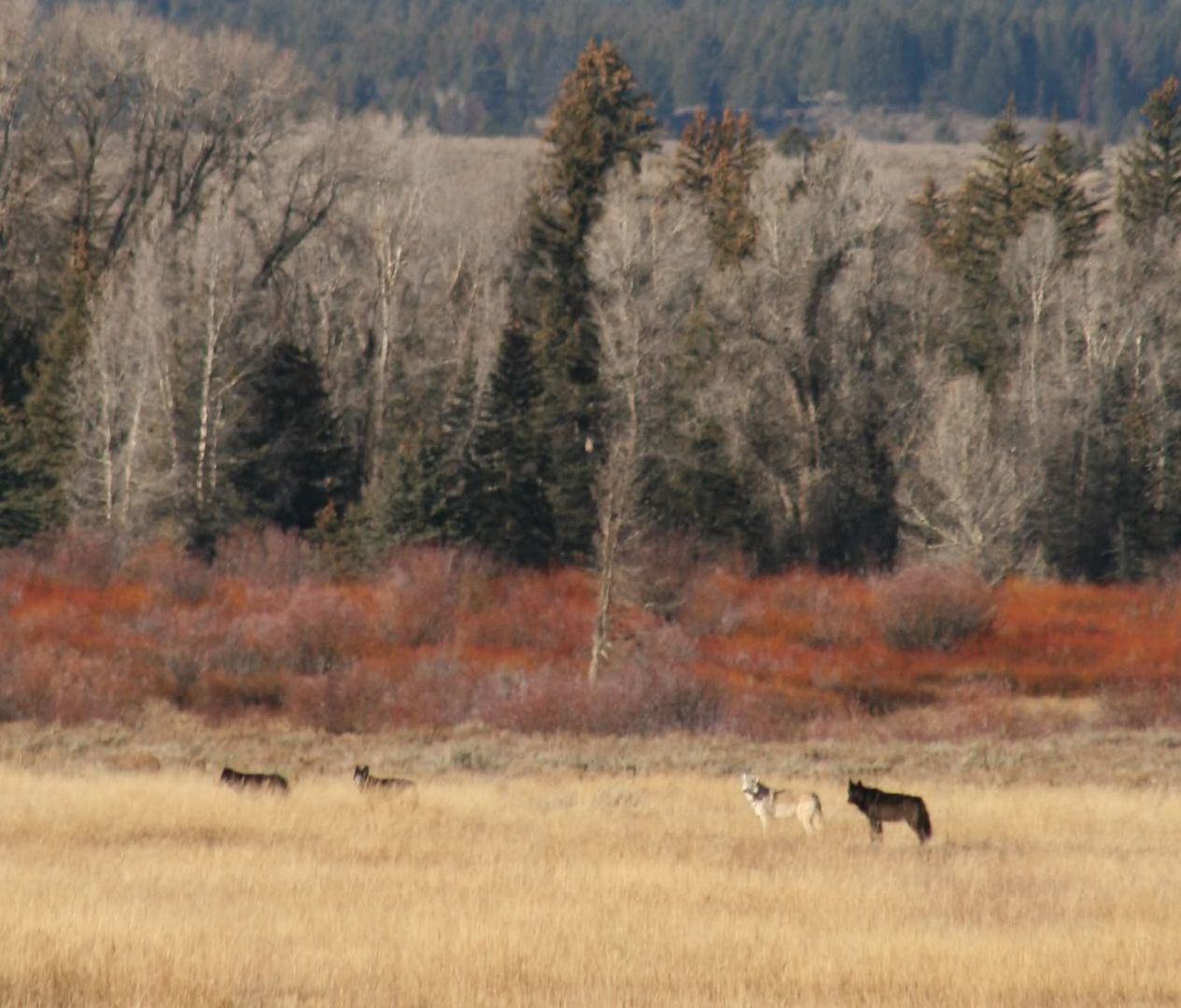 Nice natural camoflage, huh?