For Jeff's birthday, we went to Maine for the weekend without a plan or
a map
. I drove, he navigated. We're still married, so it worked out
this time
.
We left on Saturday morning and decided that if we stayed in Ogunquit or thereabouts, that was good enough for us. We needed a nice stress-free couple of days, and it wasn't 'tourist season', so we never thought about finding a room ahead of time. I did some web searching and found that all of the bed and breakfasts were booked, which was dismaying, but not alarming.
We arrived around noonish, and started tooling up Route 1 heading North. Funny, all the resorts and half the houses were boarded over.
It was a beautiful day, a little cool, but not bad, and we took a small walk on the Path of Death in York (I think).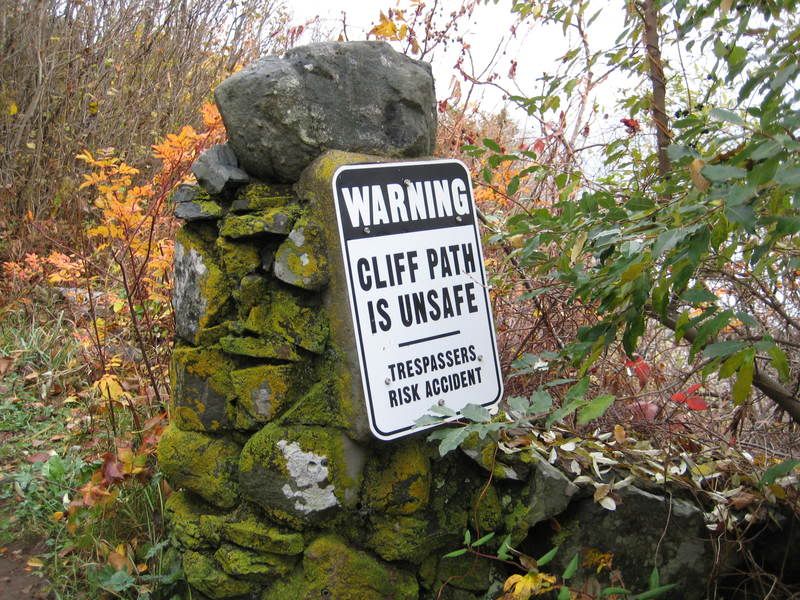 It was pretty this time of year, and we only passed a couple of people.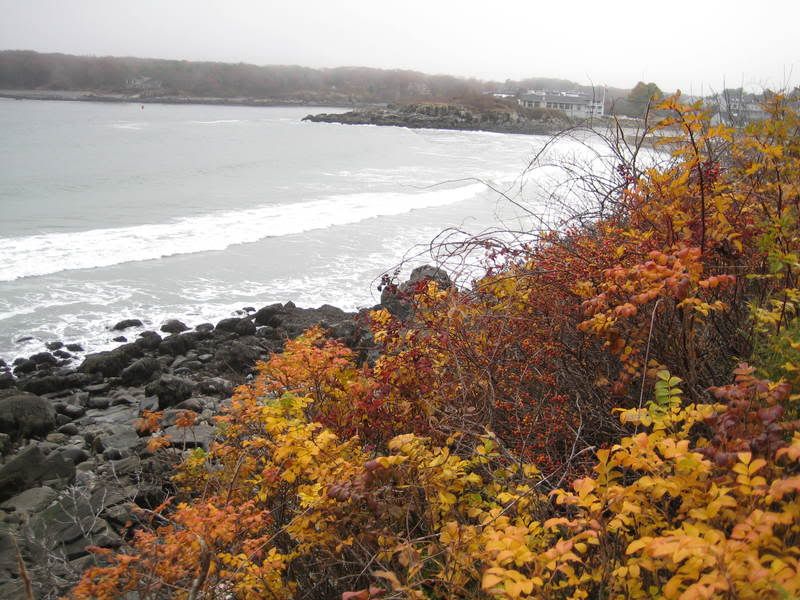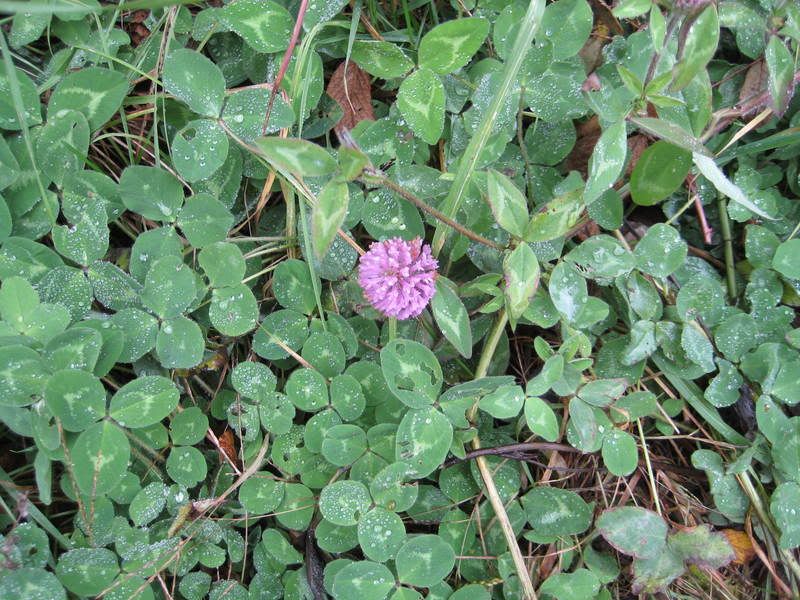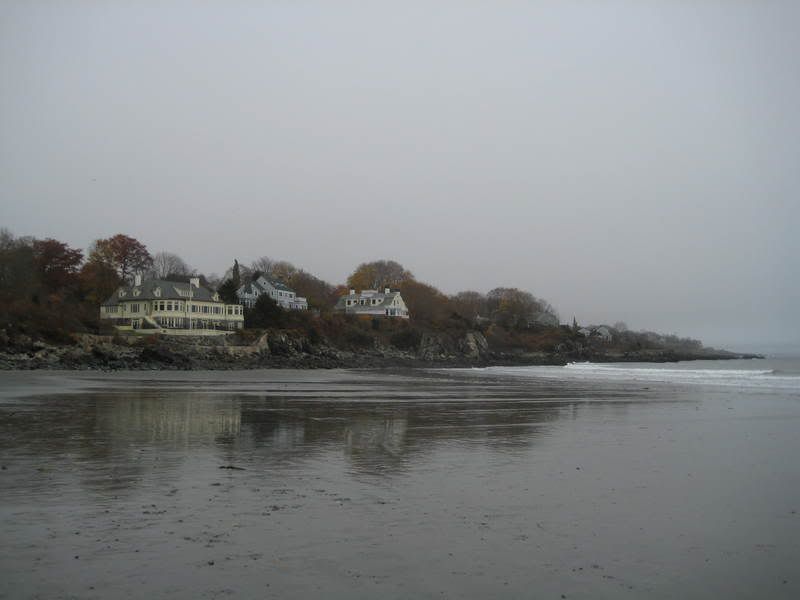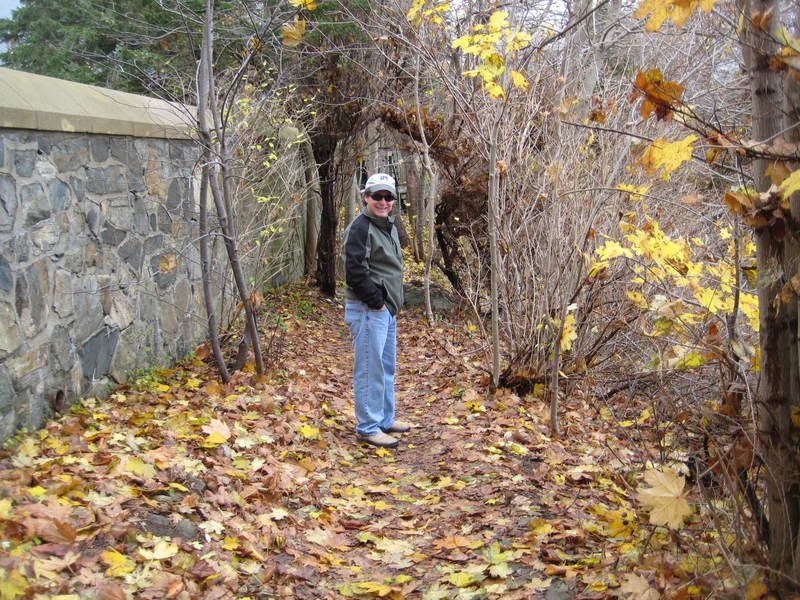 The beaches were nearly empty, but this sight below us had us baffled. I can understand wanting to be fashionable (well, no, not really)...but wearing 4 inch heeled boots while walking about on wet rocks? There's just nothing to say except "Holy Crap, it reproduced!"
We went North to Wells, and stopped in an antique mall to browse. We found some unburied treasure and got a map to other antique malls since it was misting and didn't want to walk outside anymore today.
At the next shop, above Kennebunk, we lingered a while and when we left near closing time, the weather had turned. It was extremely foggy, rainy, and as dark as the inside of a cow.
We decided to get a room, unwind and go get some seafood for dinner since we hadn't eaten since breakfast and it was 5 pm. The first place we saw that had a vacancy had rooms. $250 for one king size bed and a view of an oceanic backwater. Um, no thanks.
We lodged at the Elmwood condominium Resort Hotel in Wells. It was a 2 bedroom unit, and she gave us a key to go look at it first, apologizing for not having a one bedroom, but said she'd give us the single bedroom rate. One look and we ran back inside to snag it: Top floor, 2 bedroom loft condo complete with all the stuff. There was a bedroom upstairs with 2 queen beds, air, tv and a full bath, and downstairs was one queen bed, tv, air and half bath. Fully furnished kitchen, of course, and extremely clean. $83.50, and she tossed in a couple of free movies (we watched A Series of Unfortunate Events by Lemony Snicket later that night after a seafood dinner at Billy's Chowder House).
Here's Jeff relaxing on the sofa as taken from the loft:
The living room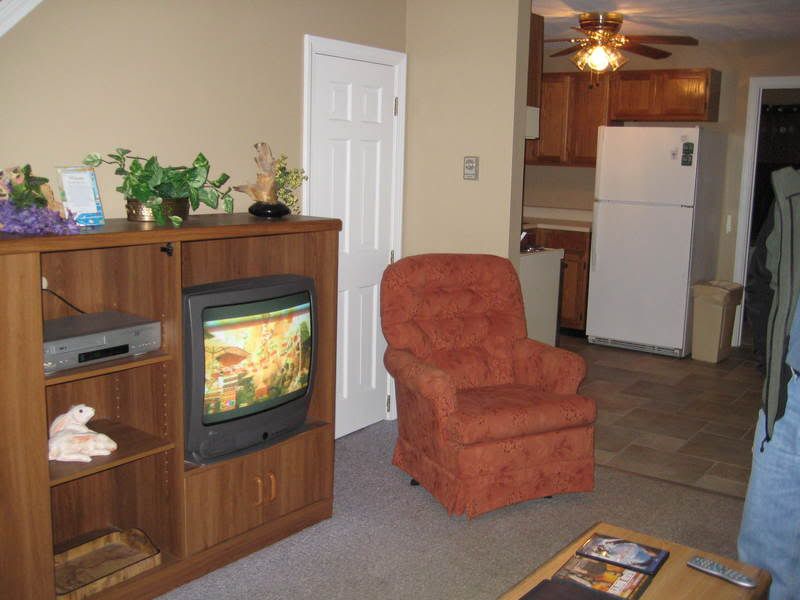 The kitchen: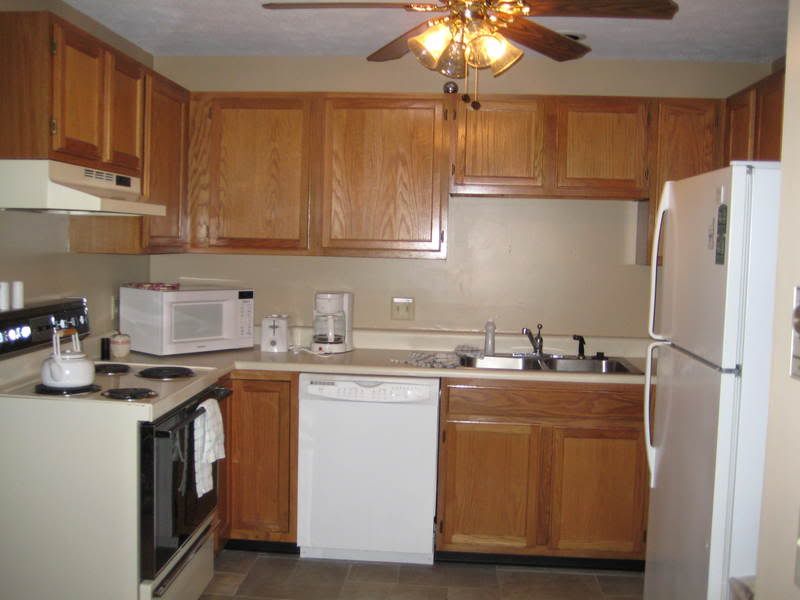 The main floor bedroom: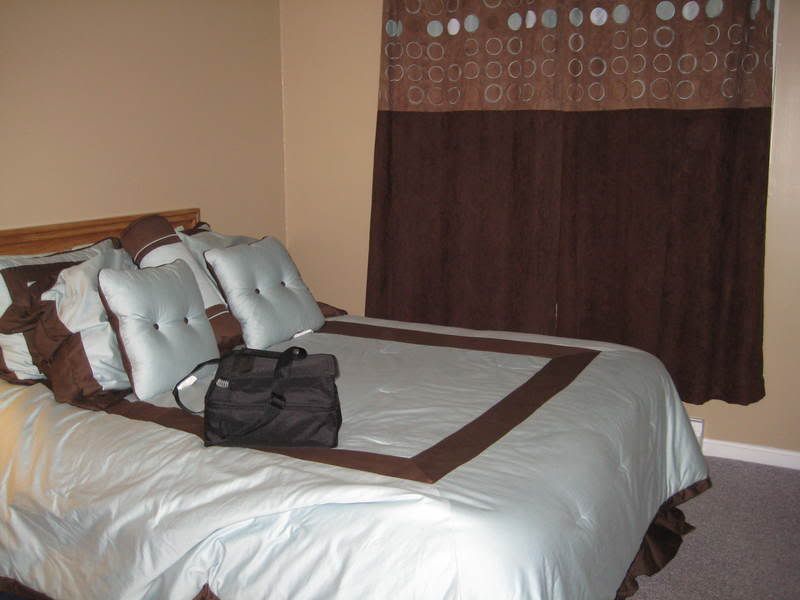 The second floor bedroom
The bathroom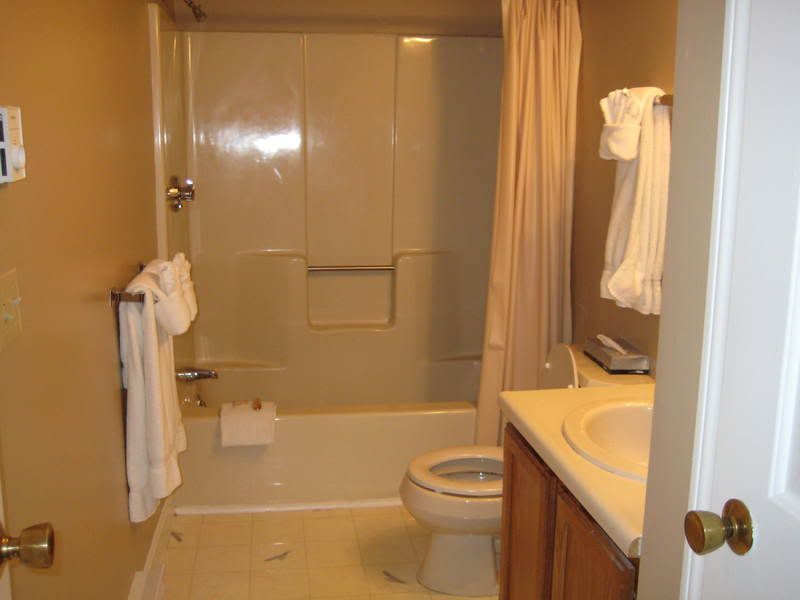 I highly recommend this 'hotel'. It's open year round.