I was in SLC this past Friday for some business and planned to stay until Sunday so I could do some hiking in the Wasatch Mtns. As the date got closer I was watching the weather and snow was predicted for the weekend. So I brought my skis and hiking boots hoping to get a few turns in.
Headed up to Alta on Saturday prepared for bad weather, but it ended up being nice. Hiked up to Catherine's Pass, then around to Sunset Pass and across under Devil's Castle and down through Albion Basin back to the car.
Trail sign with Lake Catherine in background:
Devil's castle:
Sunday it was raining in town when I woke up, so I was hoping for a patch of snow to get a few turns in. Headed back up to Alta and parked at the Albion basin Campground (near the base of the Supreme Lift).
It was snowing pretty good at this point; big wet flakes. I hiked up to Cecret Lake to see what the conditions were higher up. I could look across to the runs off the Supreme lift (Rock n Roll and Big Dipper) and they were completely white, so I thought it might be a go.
Headed back to the car, put my skis on my pack, slung my boots over my pack and headed up the ski area access road.
I hiked up the road most of the way to the top of the Supreme Lift. The road had about 3-4 inches of new snow. It was pretty wet, but looked skiable.
View from up there:
Getting ready to ski: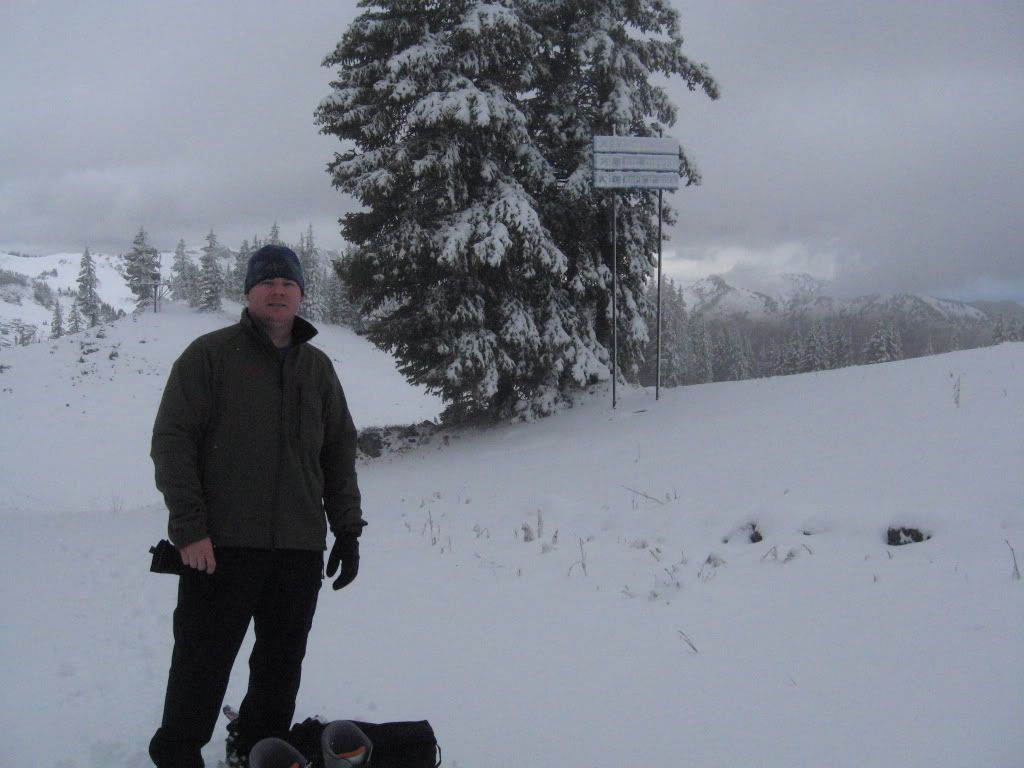 I skied back down the access road until the snow gave out. Then put the hiking boots back on and walked back to the car.
To be honest the skiing was not great, but being out there WAS great and I am glad I did it. Only did one run because I had to catch a flight.