Ashley and I set out today to see if what I skied yesterday was still holding up. I thought, even though it was pretty warm yeterday and near 50 today, that it probably still would be. Well, I was right and wrong. First off, a couple of the small transitions from larger areas of snow had melted off, so we'd literally would have been sking through nothing but small rocks and dead grass had we choose to ski the lines I had. Ashley wasn't down with that so we decided to hike up higher on the ridge (but nothing really looked promising up there either).
About half way up, while i'm resting, I scope out a lake with a parking area next to it down the pass a bit. So I turn to Ash and say "let's go back down to the car and go see if there's any lines to be had there.".
We roll up to the lake, park the car and hike about 20 mintues. By this time, it was already, like, 1:15 and we had to be back in Denver by 4. Time was of the essence at this point. I started looking around for anything big enough (with enough coverage) to make more than just a few turns on when I saw a small snowfield with around 100 vert. It looked decent enough to link enough turns per run to be able to log it as a day out (by my standards, nobody elses). So we hike back to the car, (before inspecting the snowfield up close to
make sure
it was skiable) to grab our gear. On the way back Ashley decides she's out. I try talking her into to it but she decides she wants to ski on a groomer her first time out for the year. "Well can you at least carry my boots up so I don't have to struggle with them?" was my response to her nonsense.
Enough blabbing...Here's the pics:
Almost frozen lake action: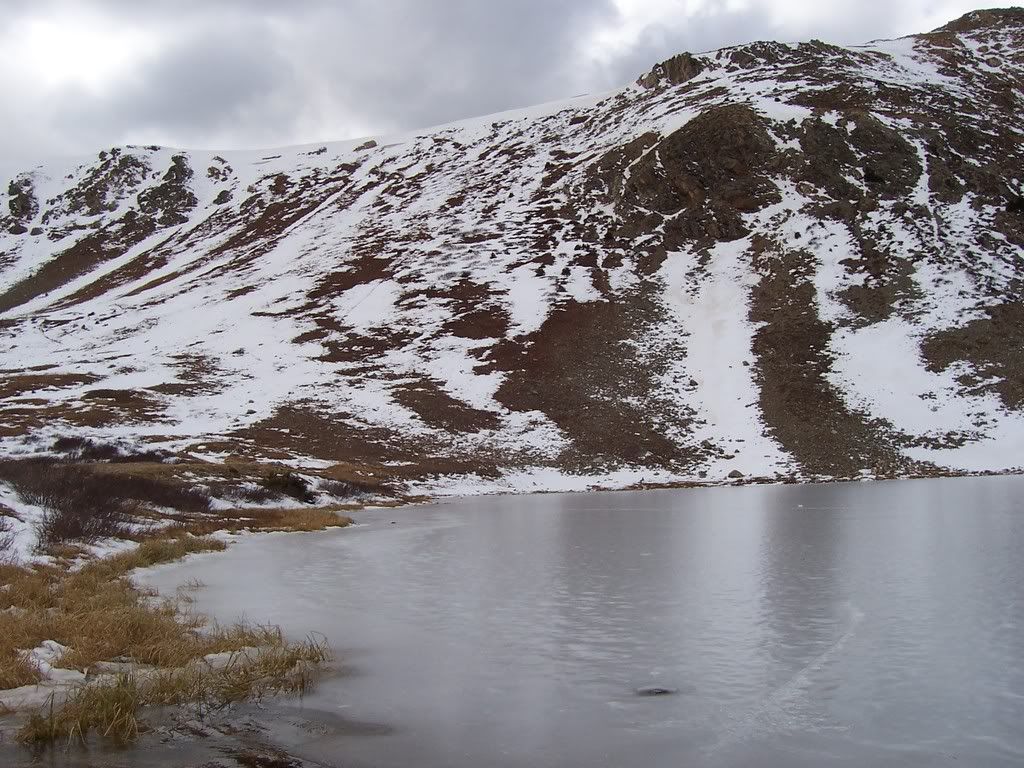 Hiking to the snowfield. Looks like some off-roading is done here in the summer:
Reaching the objective after about a half-hour hike. The line starts above the bare mound to my left. I had to make a hard right going around that rock below it and almost ate **** twice. Not as steep as yesterday but alot more sketch.: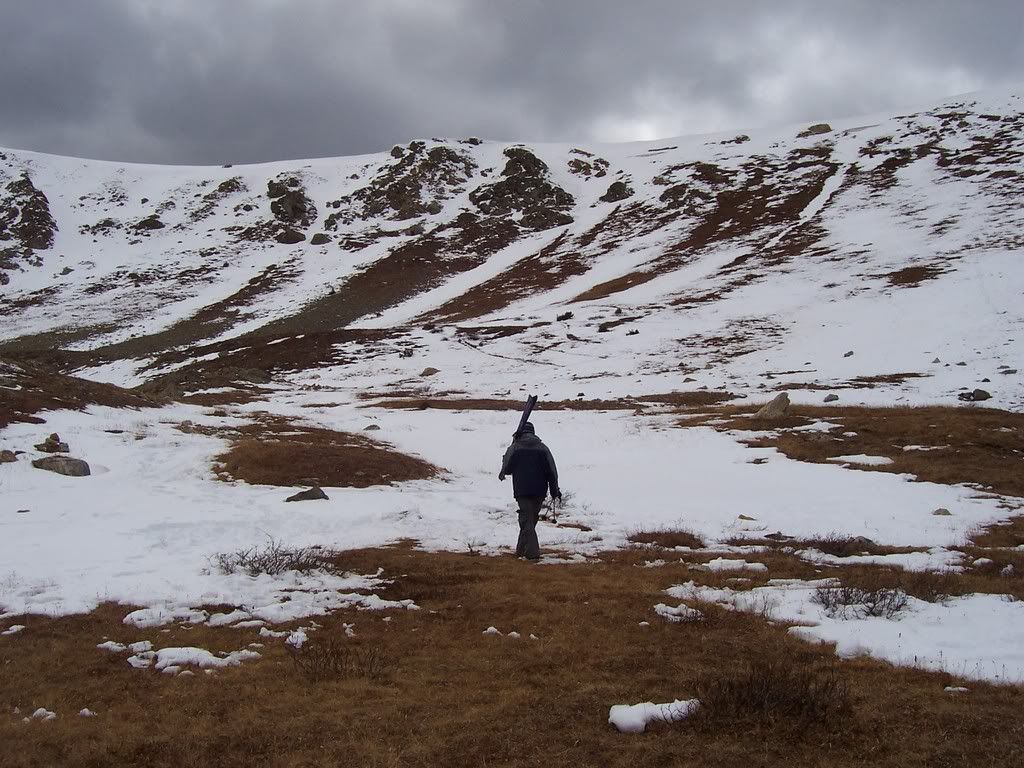 Booting up:

Wow. Really?!? Shin deep?:

Not bad...Enough to link around 15 turns:
After my first run I was pretty sure I found the new reason I moved to Colorado...Free skiing and views like this: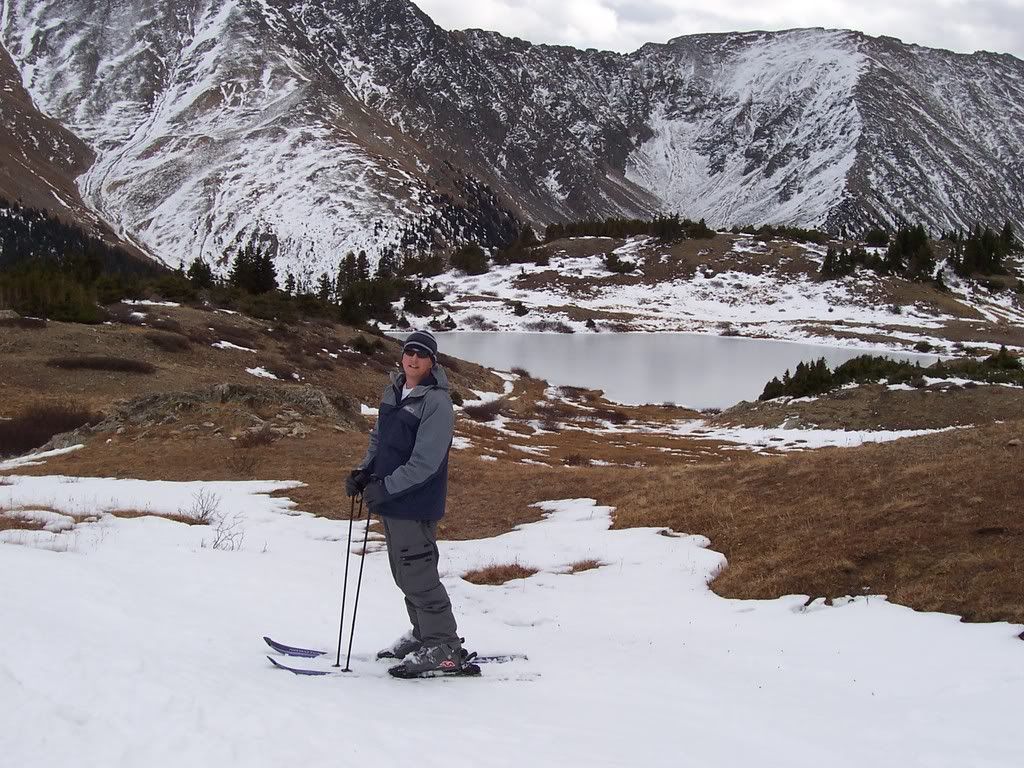 Heading back up for more:
Struggling right turn. I know, it wouldn't be so hard if I wasn't in the back seat so bad. It's so obvious i'm trying to compensate by reaching for the next plant:
That's the last picture we got before the camera died. Since we suck at remembering stuff, we left the batteries in the car which was a 30 mintue hike back. By that time it was 2:45 and we had to hop it back double time to get to the car so we could get where we needed to be at 4. Of course we didn't make it, but who the hell cares. It was a great day regardless.