Yesterday I fished on the New Fork River just outside of Pinedale, Wyoming. It was a cold, windy day and the fishing pretty much sucked with one rather pleasant exception.
A big brown trout: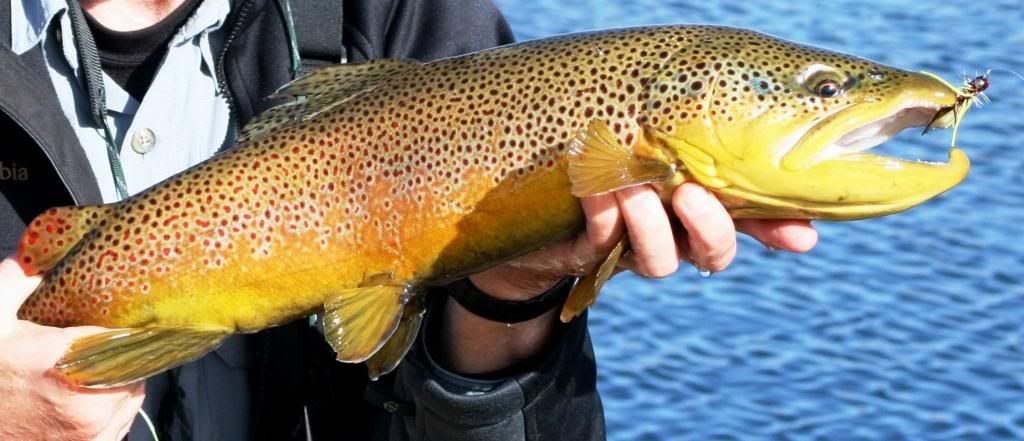 Here's what he looked like head-on: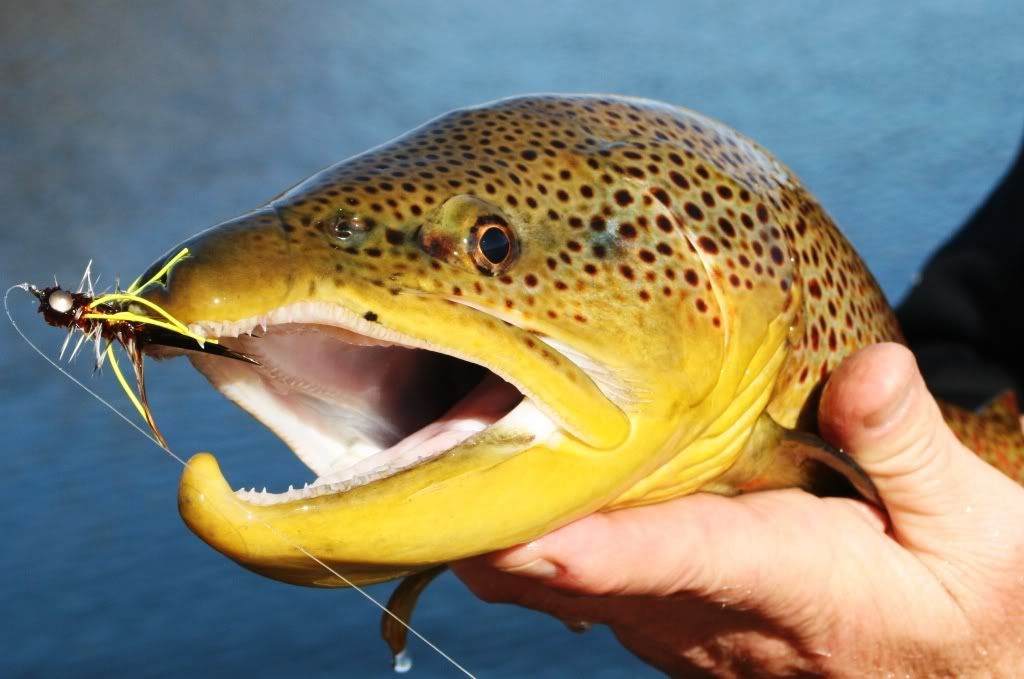 If it isn't going to snow in the Tetons, at least I can go fishing.