The two new tram cars are in town!
I haven't seen them yet, but they're here now. My understanding is that they'll be installed on the cables sometime in the next couple weeks and they'll do load testing almost constantly for the next several weeks.
The ski corp is going to keep the new cars covered until the big opening ceremony on December 19, so we won't have any photos of the paint job until then.
You can follow the progress of the construction of the new tram here:
Tram-Formation
And in case you didn't see if when I posted it in the Gathering thread, here's a photo of the ski area taken this past Monday morning (October 13):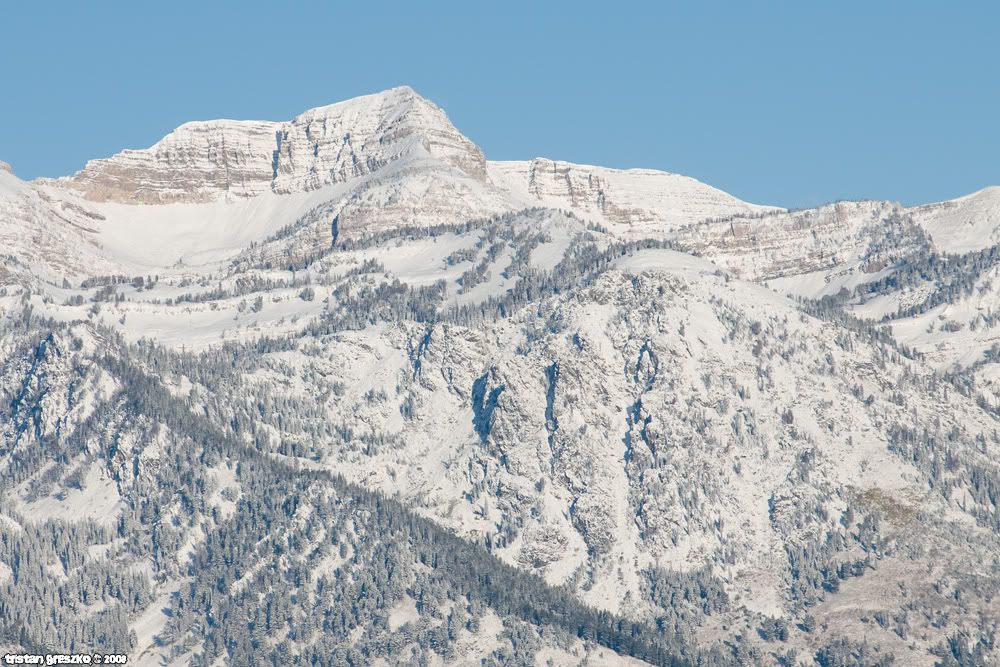 Photo by Tristan Greszko.