well I didnt do a TR on the last 2 race because i had no pictures
Brady's Run week 2
I finished 5th. Lost my front brake 8 mile in on 14 mile race. Should of finished 3rd if I had a front brake. 2 guys past me on the final steep straight decent that I couldnt go any faster down, due ot no front brake.
http://www.westlibertycycles.com/mom/results_sep28.htm
Grove City cyclecross - week 3
I finished 8th in sport second fastest mountain bike. fastest FS for sure. Fun race cyclocross is painful but yet stranglefun. A cyclocross bike would be much faster than my heavy FS mountain bike.
http://www.westlibertycycles.com/mom/results.htm
Moraine State Park - week 4 - finale race.
this race ended up being the toughest of the bunch. Moraine is a place that makes Gooseberry Mesa look like an easy ride. the rock gardens that go up and down and around are a challenge enough just to ride let alone try to go fast while your in traffic. I think I had 3 falls on the first lap 2 of which were caused by people slowing down to much in front. My second lap was much quicker and was able to pass alot of people on that lap to end up in 3rd place.
the sport/masters field right after the start. I am sitting in 6th.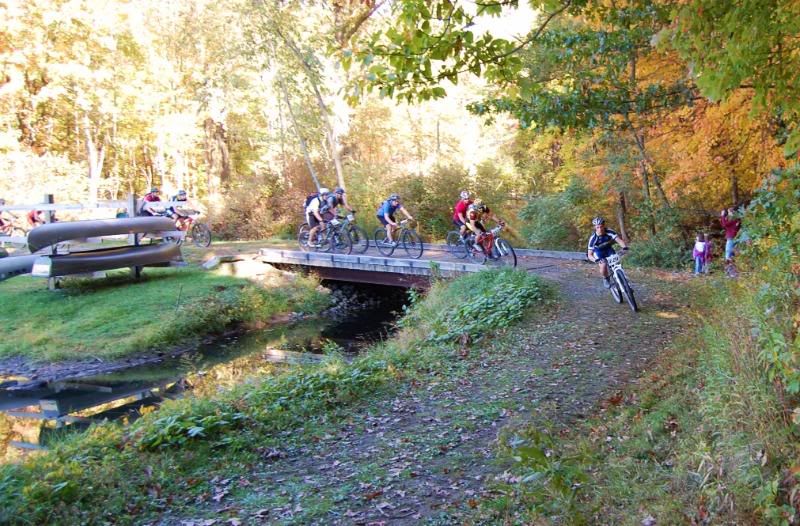 I hate hardtails they fly in front of you on the start only to crash on the singletrack:FIREdevil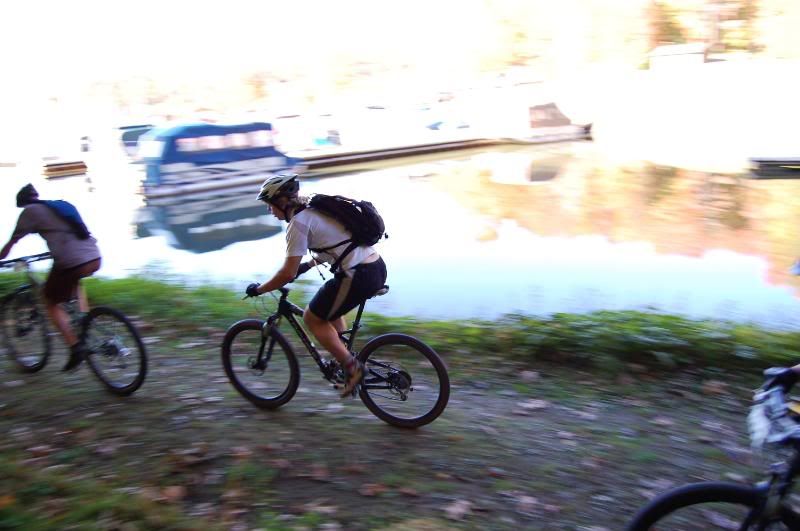 when the rear suspension on my bike moves apparently I have a REALLY slack head angle.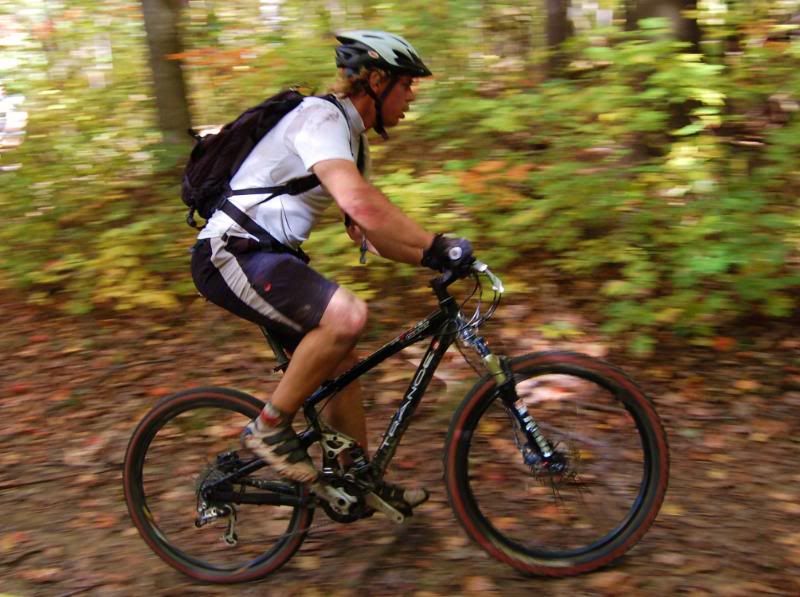 respect the Cartmen socks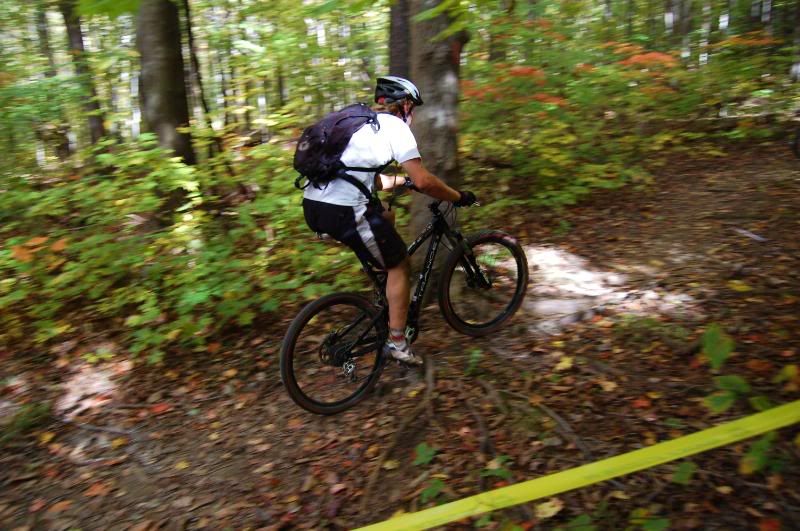 2.4 inflated at 24 psi in a XC race? you betch ya. they go so fast I am blurred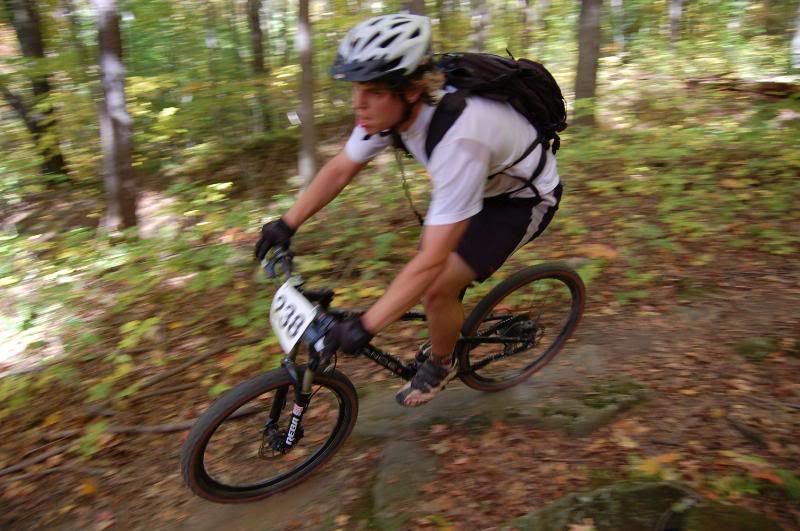 some of the other competiors
TGR's own powwrangler racing SS, I believe he finished 7th which is really respectable when you see the top SS guys.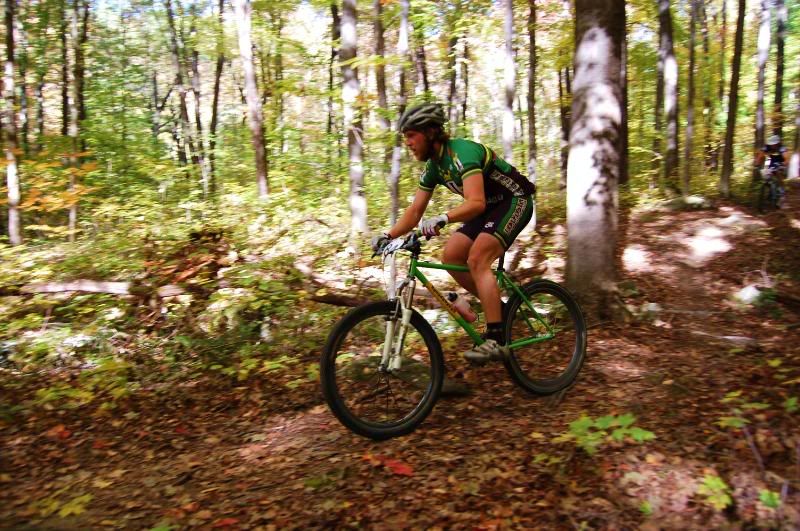 the overall Expert winner Sam Morrison, this kid is really good. Id expect great thing from him in years to come.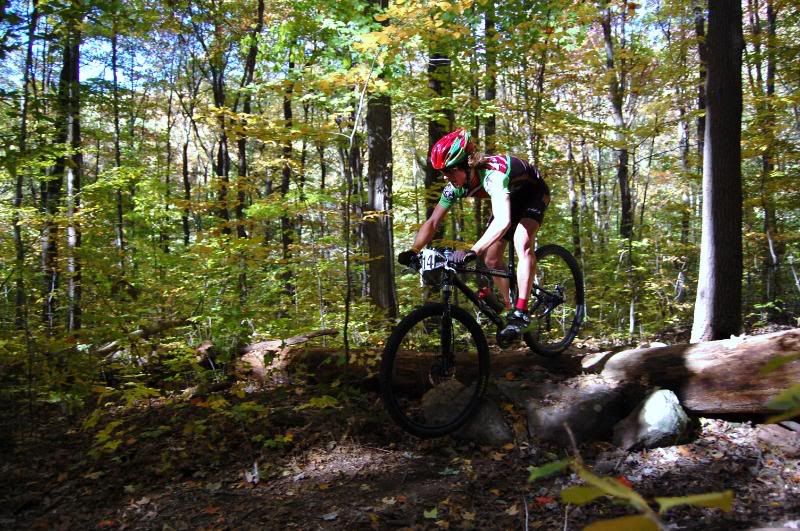 Expert womens overall winner Beth Desanzio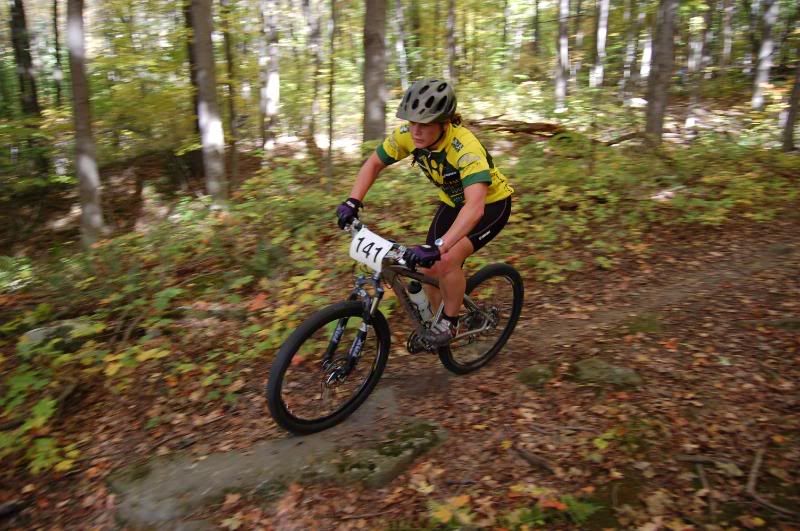 Holly the former national women endurance champion.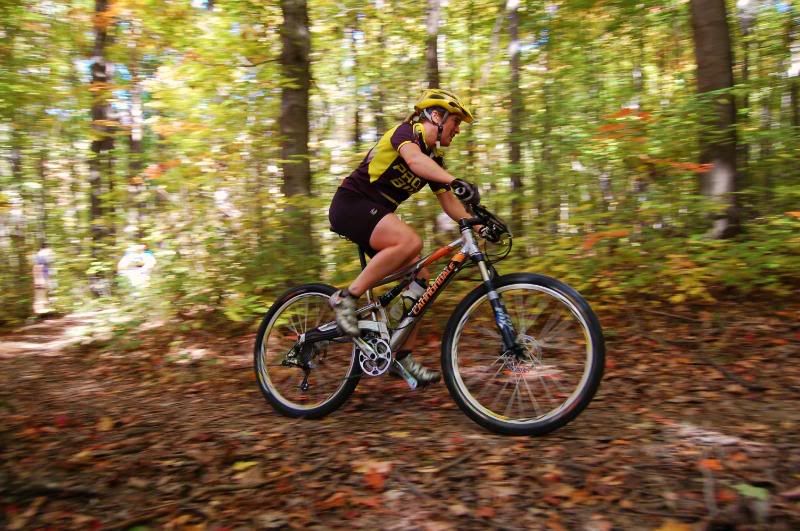 Dave 3rd place in sport for the year.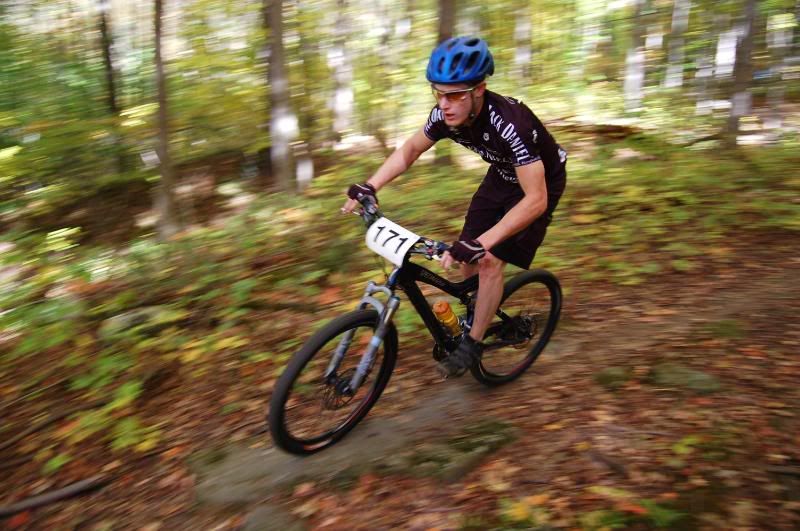 Jason 4th place in sport this year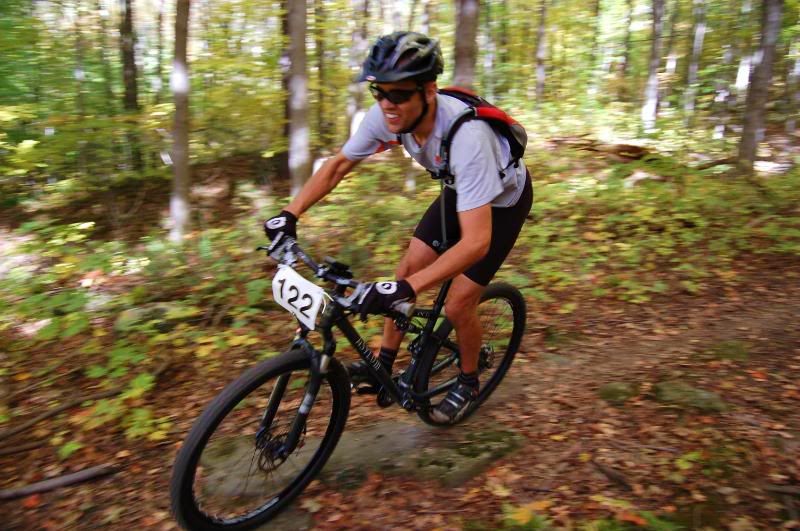 oh yeah I won sport for the year and they gave me a ton of shit.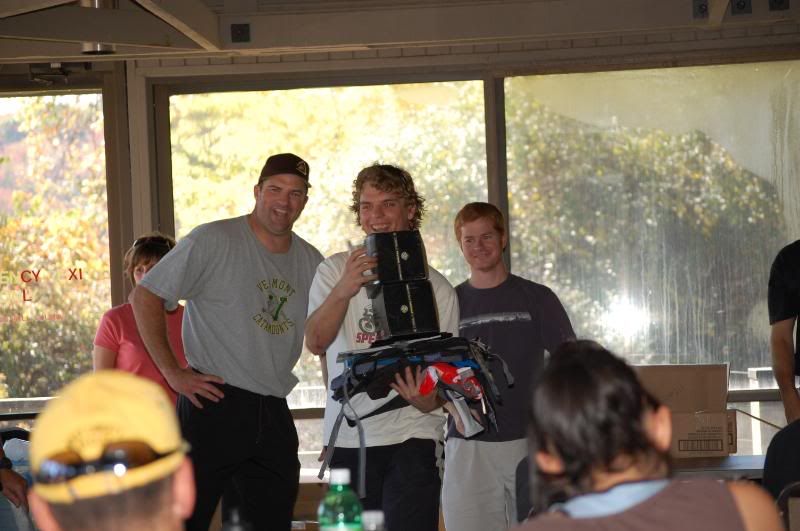 2 UST blue groove tires
1 pair of Fox gloves
1 Dirt Rag pint glass
1 Fox Midranger shorts
1 Cannondale softshell
1 Cannondale windbreaker
1 Cannondale long sleeve jersey
1 Jansport hydration pack
which is sweet cause I had like no cold weather riding gear:smile:.