Learning to Ski By the Book
By Ott Gangl -- all photos (c) copyrighted
_______________________

Ott Gangl is retired as a PSIA Level-3 ski instructor after 25 years of teaching four times a week. He was a photojournalist for 35 years and his web site ( http://home.neo.rr.com/ottmar ) displays many of the classic images he has captured on film.

_______________________

40 years ago, January 2, 1962, my friend Hans decided he wants to ski, so he goes to the store to fit himself out in the latest and best, get a book and learn to ski better than 97% of the skiers on the hill.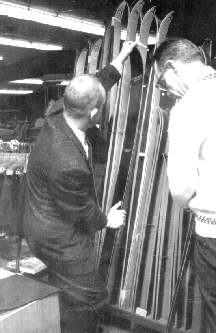 He read that he has to bend the skis so the salesman will think he know what he is doing.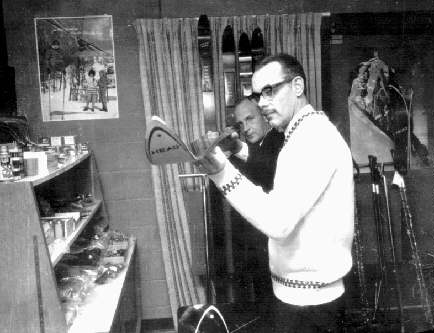 The salesman said the skis are SUPPOSED to be bent.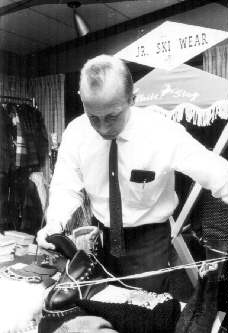 He needs some boots too.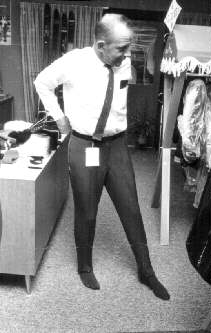 The stretch pants are real girl pleasers.



The poles seem to be just right...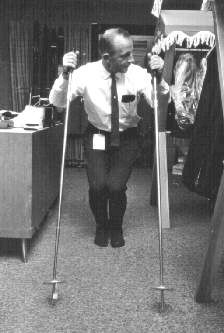 Edited by TeddyG - Fri, 06 Feb 09 00:58:39 GMT