We had a beautiful fall day and got to do some fun turns up on Beartooth Pass. The snowfield we skied is a defunct glacier located about a fifteen-minute walk from the summit of the pass. I
It was warm enough to make the top couple inches of snow nice and soft, so the moderate sun cups were no big deal. This snowfield has a big bergschrund in the middle of it, so we skied around the flanks.
Here's the snowfield:
Here I am walking along the top of the breakover: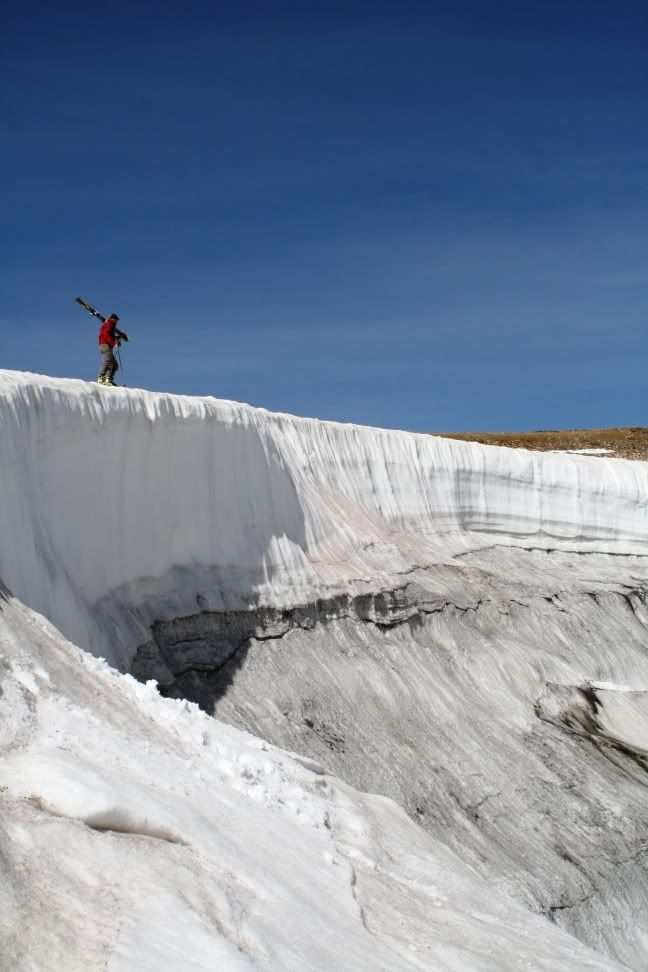 Here I am skiing down alongside the breakover: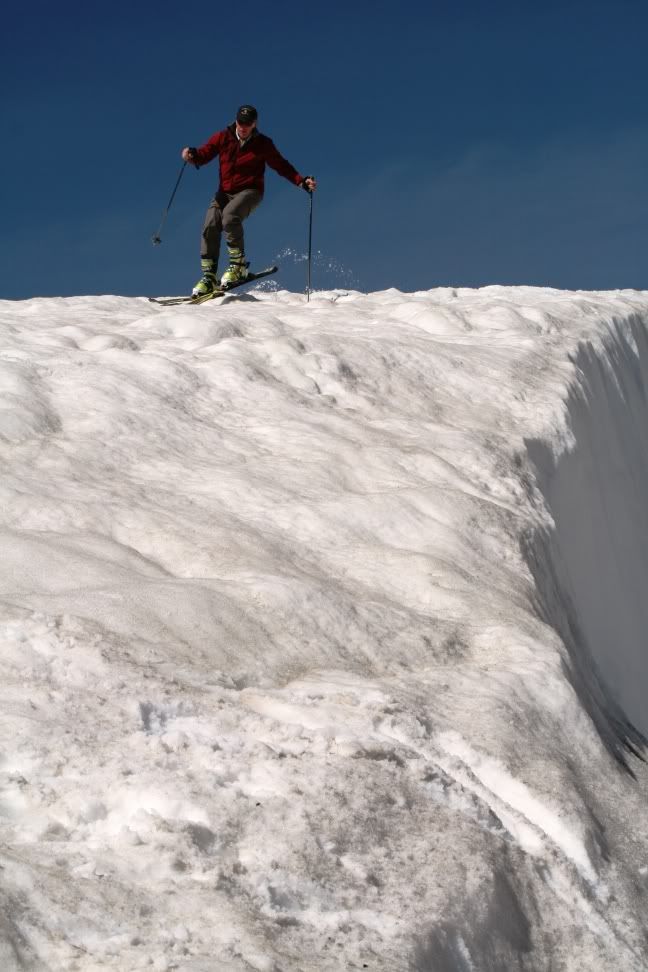 And here I am enjoying the pull of gravity:
I hope everybody else had a nice Sunday.