Great time…kicks off the upcoming season…
Big picture view of the day: Snow in the peaks, beer on the streets
If you made it out perhaps you're in one of these pictures…but sorry, all taken on a poor cell phone camera dealing with a really bright Sun.
Good news; the snow, beer, stein's and brats all came out ok.
Betsy a little shocked by it all
Great snow cover on 10, 9 & 8 [from tram lot]: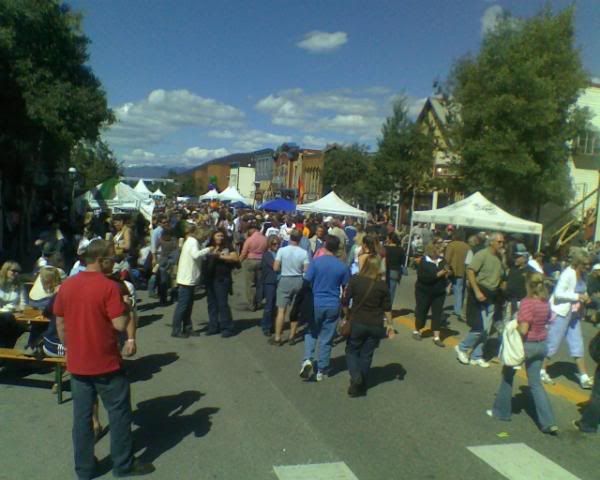 Tsavo, Betsy and me smiling at a guy holding my phone...
and a Stein and a brat and another HUGE Stein: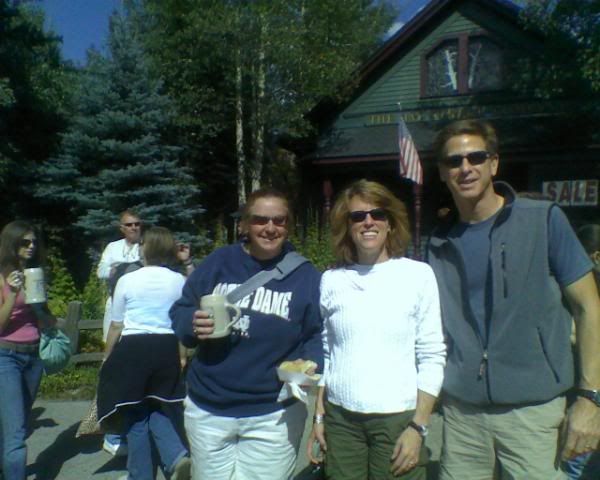 This is the HUGE Stein:
Great to look up and think we'll be skiing that soon
:
uhh..yes...but what I'm holding is the really small size...let's not waste your time on that..
I think you should consider upgrading.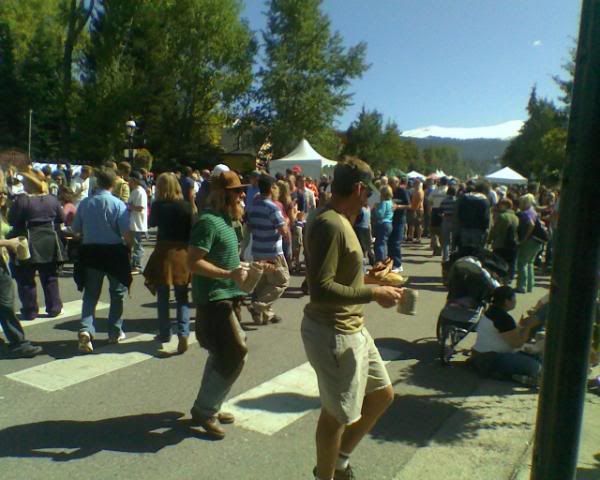 This Kettle corn stuff about killed me...
: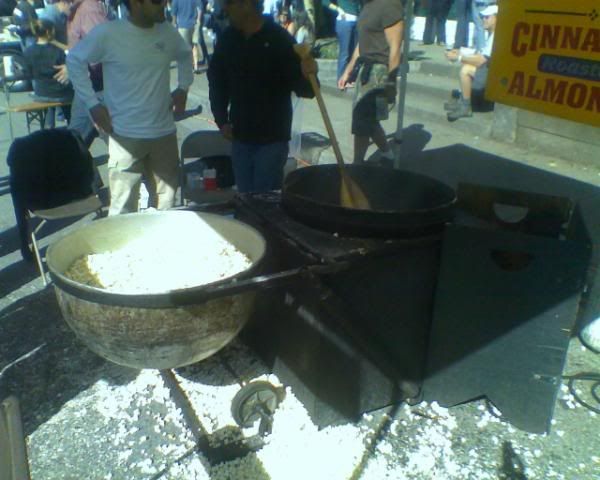 And the wait in line about killed this guy in front of me...
:
Of course fire and rescue ready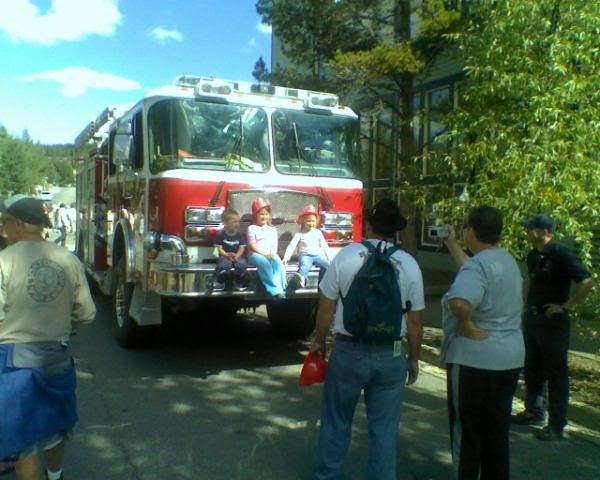 Oktoberfest marks we'll be skiing soon...see you there