I'm kind of used to seeing wildlife on many of our outdoor explorations, but this was a little much.
Ruthie and I did a climb yesterday on the West Slabs of Mount Olympus just up from the east side of Salt Lake City. When I reached the top of the part where the ropes were no longer needed, our guide told me I could continue scrambling up the ridgeline a little ways to take a photo of Ruthie looking back down the face.
So there I am, innocently scrambling through some big boulders when I stepped around a big rock and almost right on top of this: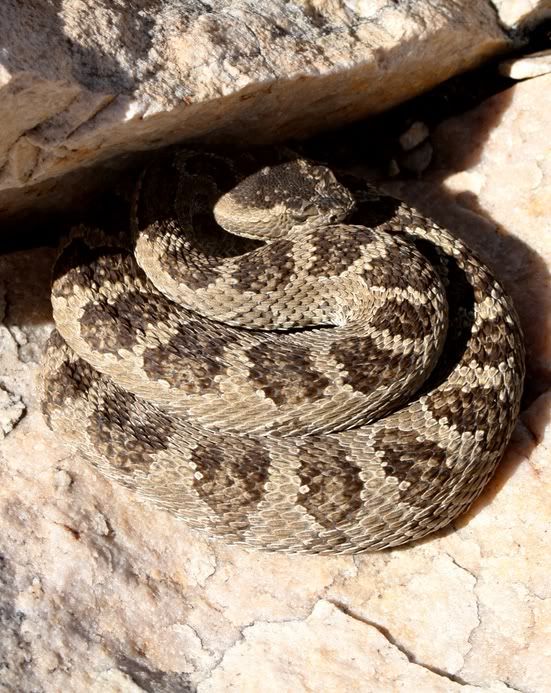 He (she?) was coiled up in a sunny spot and was obviously still very lethargic as the sun hadn't been on the ridge for very long and it had been pretty cold overnight. I stepped about a foot away from this thing, saw it out of the corner of my eye, and then leaped about 10 feet away with my heart going about 250bpm.
I went back and took some photos from the shelter of another overhanging rock. By about the 6th click of the shutter, I could see the snake's eyes start to blink and his head moved a little.
Here's a bit of a close-up: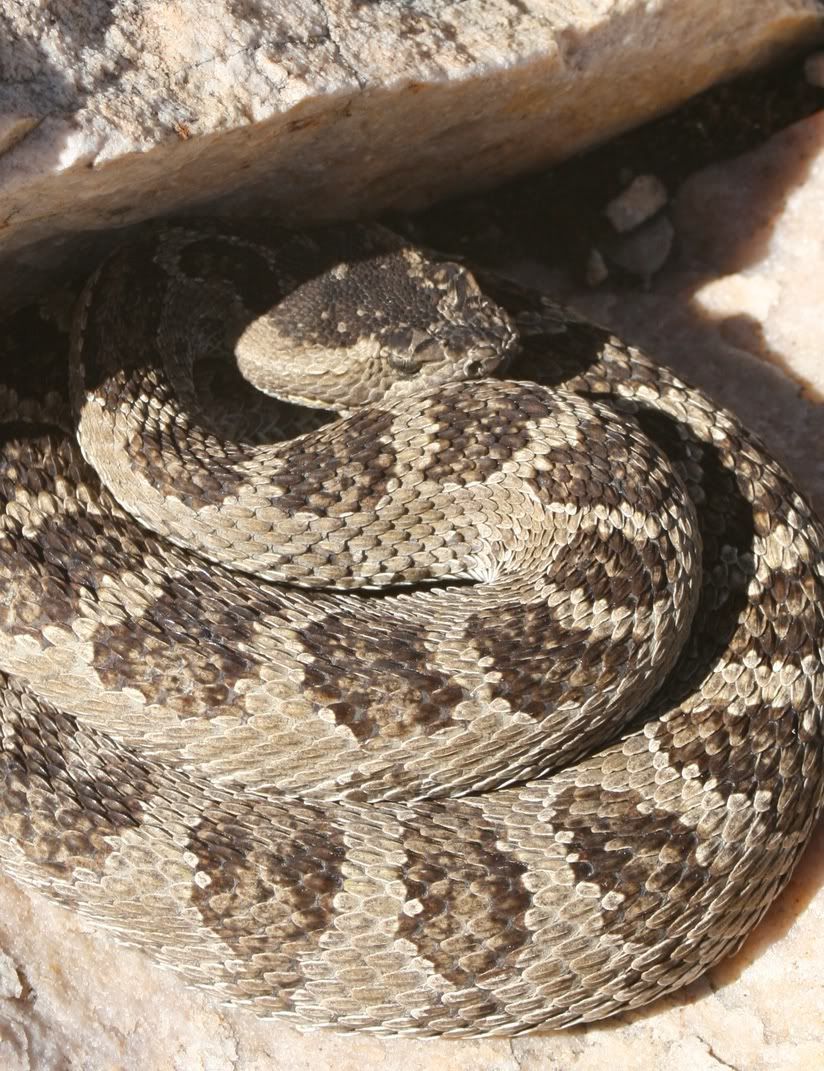 I'm *really* glad he was asleep.
For any of you who don't get the caribou poop reference, you can check out this tr I did about a month ago:
http://forums.epicski.com/showthread.php?t=71742