Well, I've skied powder and corn and ice and dirt and rocks and sand, but I had never skied on caribou poop until yesterday.
I'm spending this week at a fishing lodge on the Alaskan Peninsula and I brought my skis along. I'm here "working" because I've listed this lodge for sale. Here's where I am:
http://paintercreeklodgeforsale.com/
Anyway, there's still a fair amount of snow in the mountains above the lodge and I skied up there yesterday. The wife of the couple who owns the lodge went with me and we hiked up a little over two thousand vertical feet and I skied a couple of snowfields above timberline.
Here's a small group of caribou walking (and pooping) on MY snowfield: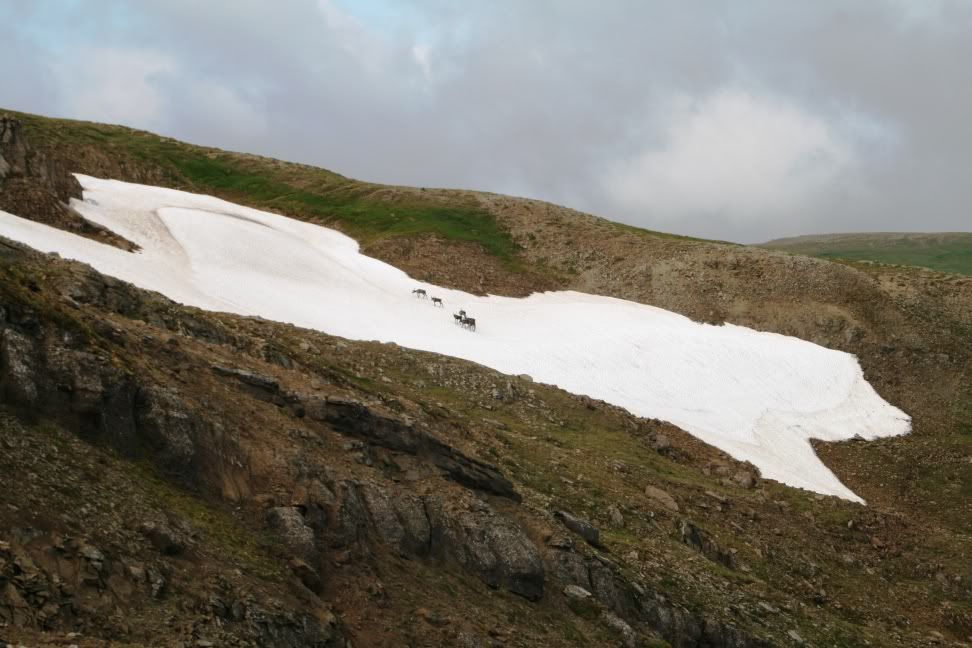 Here I am hiking toward the snow: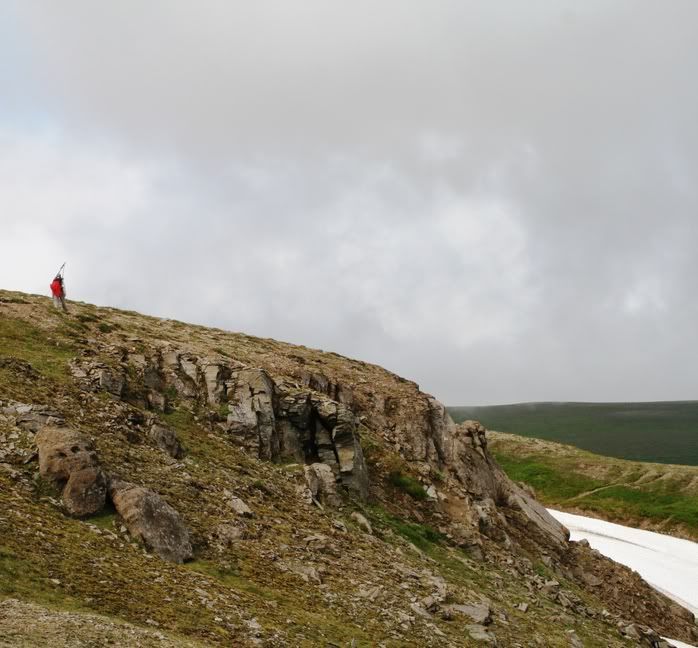 And this is me making turns on snow that had a fair amount of caribou droppings on it. THIS was a totally new experience for me: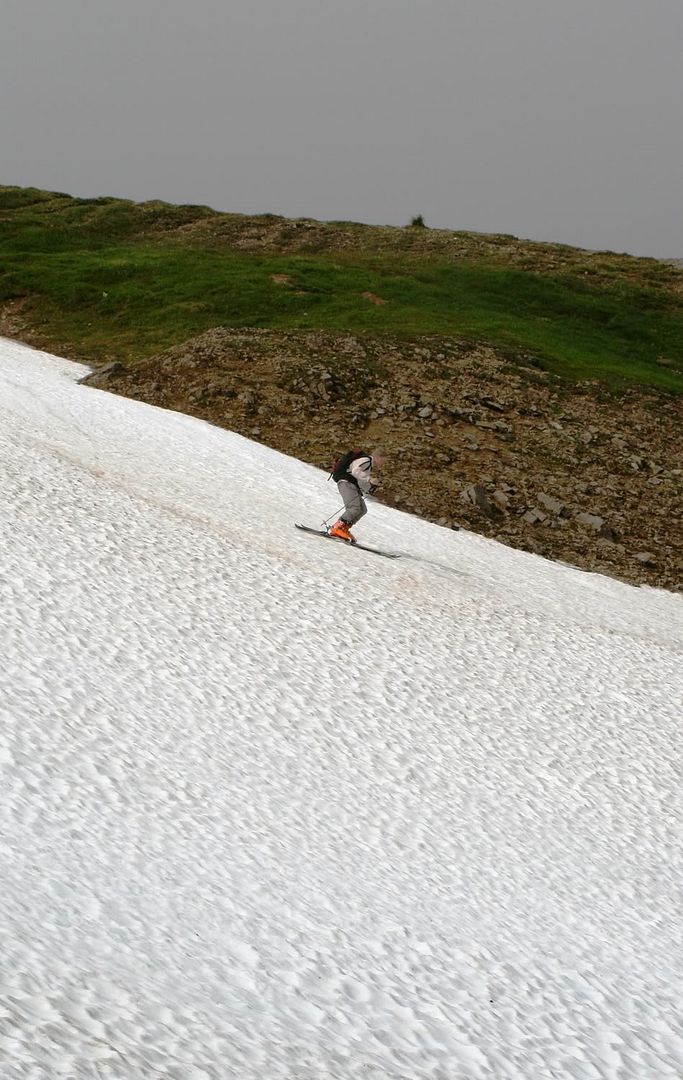 Nearing the bottom of the first snowfield: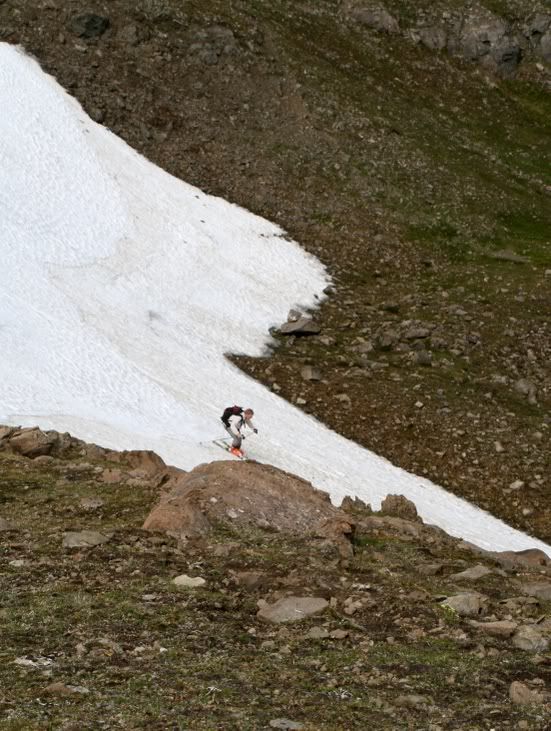 Here I am booting up a smaller snowfield below the first one: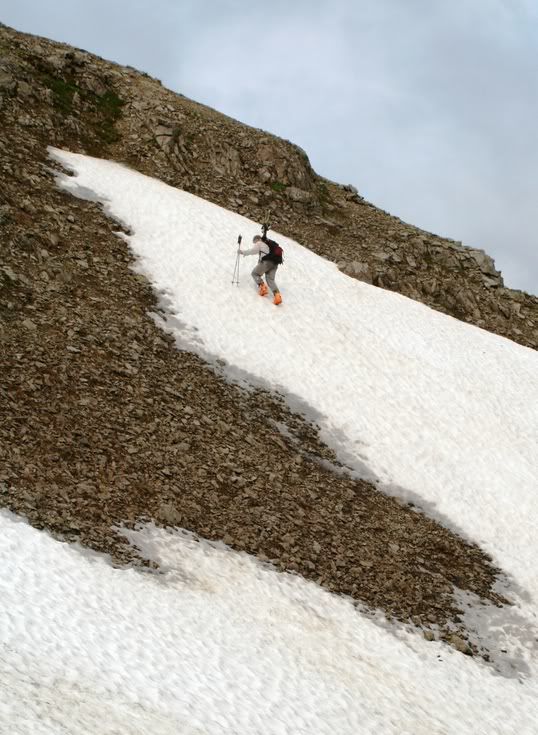 First turn on the lower snowfield:
LAST turn on the lower snowfield:
Tracks:
Great fun. Consecutive month number 131 is on the books.