Well, I figure we've reached the backside of summer and the new season isn't far away.
The other day, I was looking for a photo and realized that I have a lot of photos of EpicSki members from last winter. As a nod toward helping build the enthusiasm for next winter, I'm posting a bunch of them.
Where I can, I'm including the Epic member's screen name. Unfortunately, I discovered that when I saved some of these photos, I used real names instead of screen names, so there are a few of you who will be unidentified in this post because I don't want to divulge real names.
So, starting from last September and continuing on through this May, here we go:
Starting with ME at the glacier at Saas Fee, Switzerland, on September 16: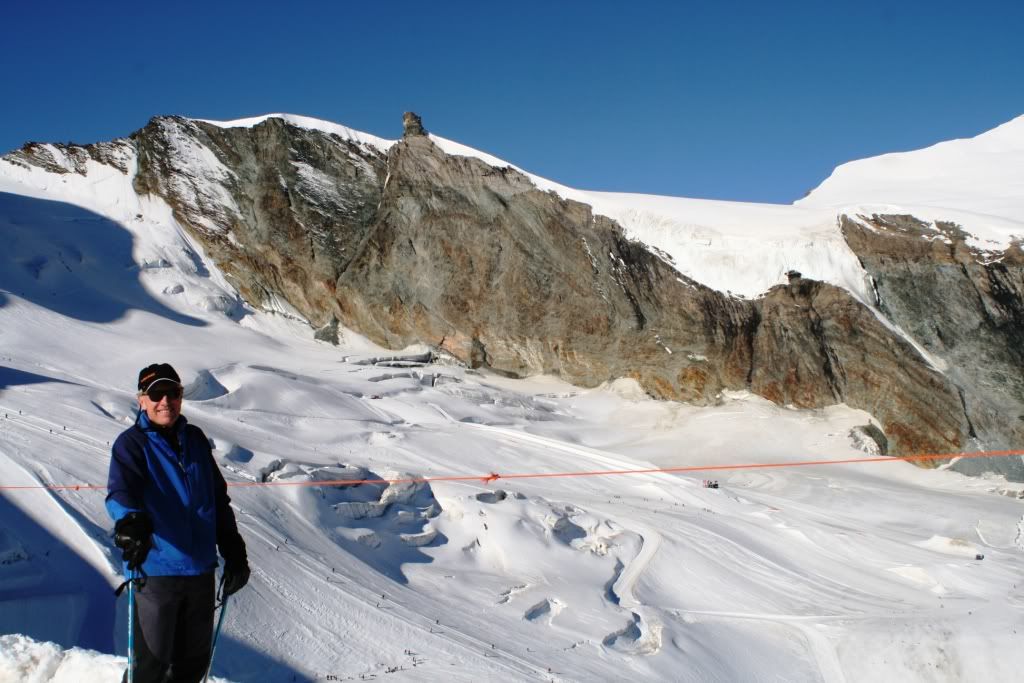 Next we head to Grand Targhee on November 30. Here's tetonpwdrjunkie playing around in the early-season powder. He obviously chose his screen name well: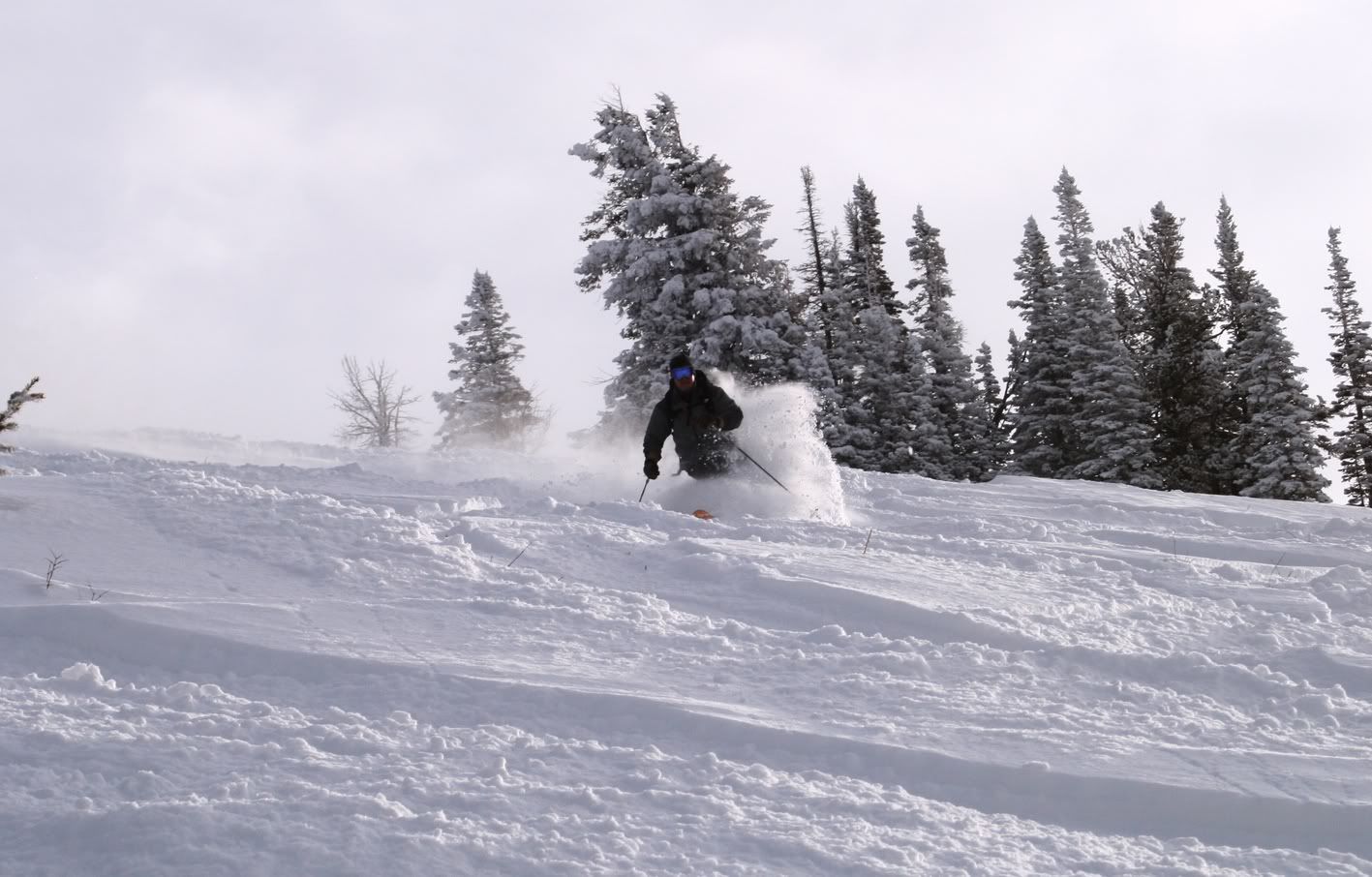 A week later, on December 8, Harkin Banks and family came over the hill to ski at Jackson. Here's Harkin: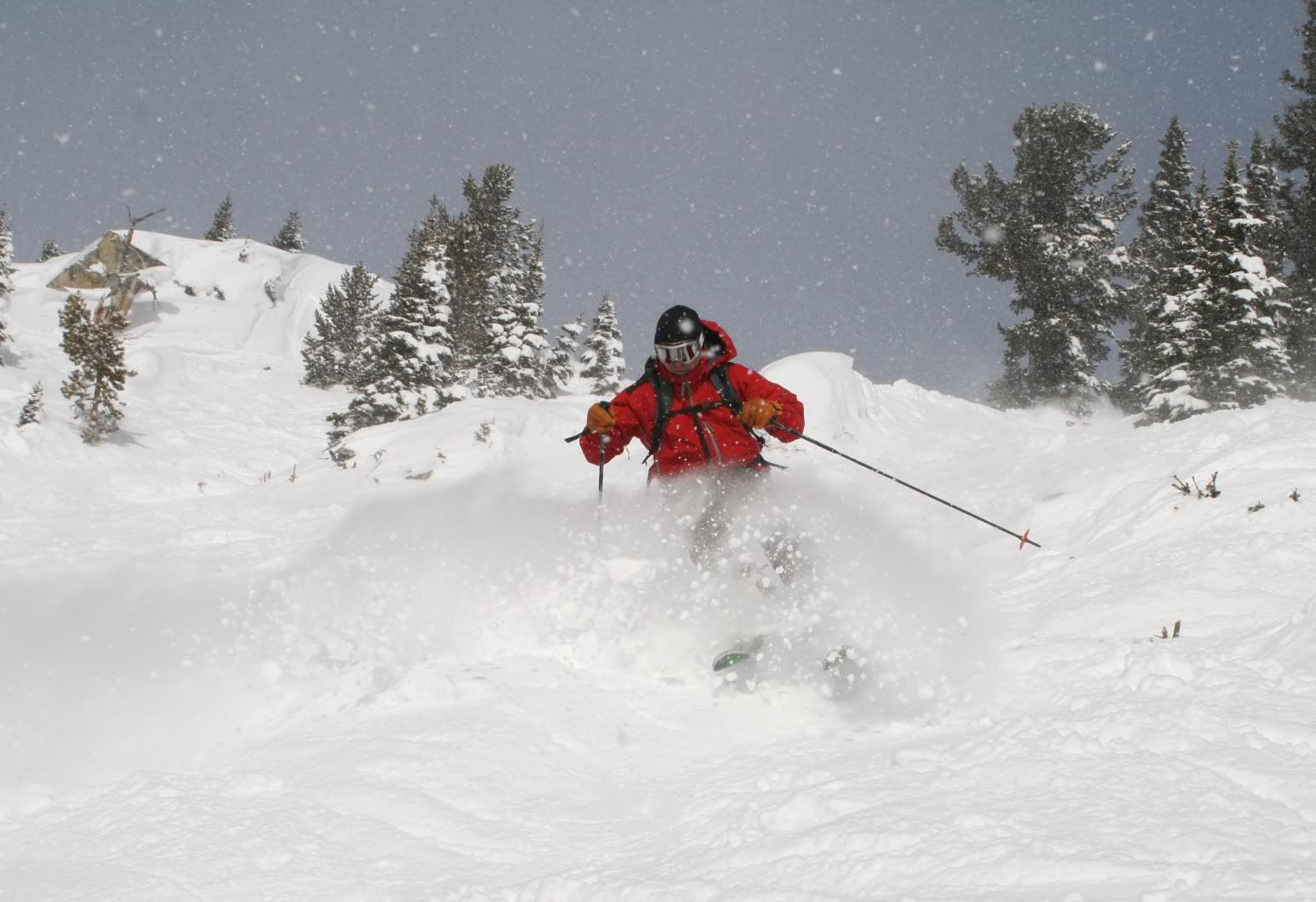 And here's Harkin Banks Juniorette on the same day. Little girls who are hot skiers are very
:.
Since I do a lot of ski instructing over the Christmas holidays, I didn't get back together with any Bears until mid-January. Here's Finndog and LivingProof and a couple of their friends at Jackson Hole on January 14: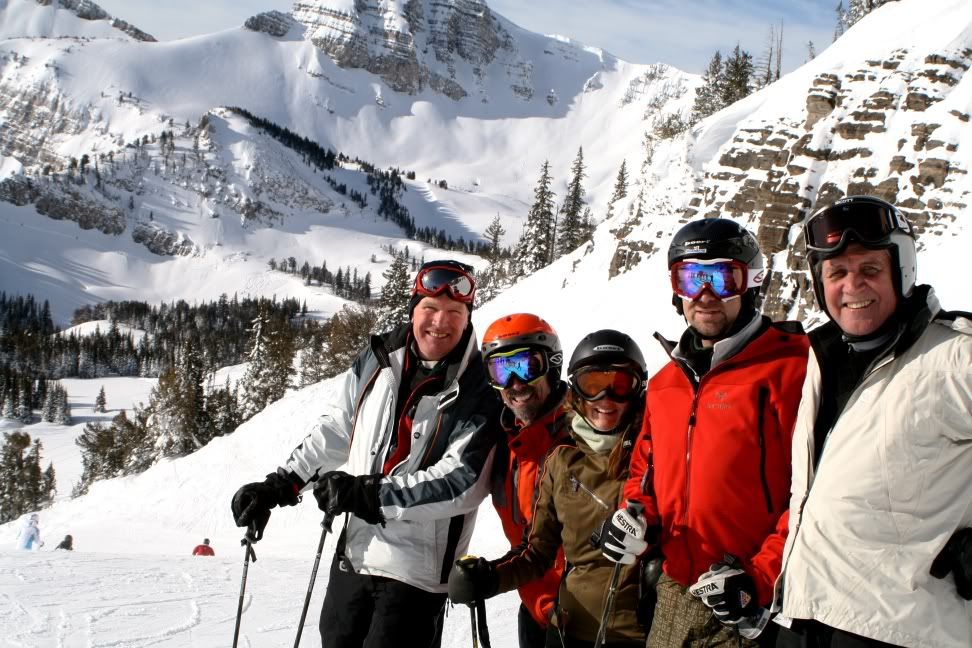 So here's Finndog on the hill (if I remember correctly, he had something like a broken arm or shoulder, so he was skiing a bit "conservatively"):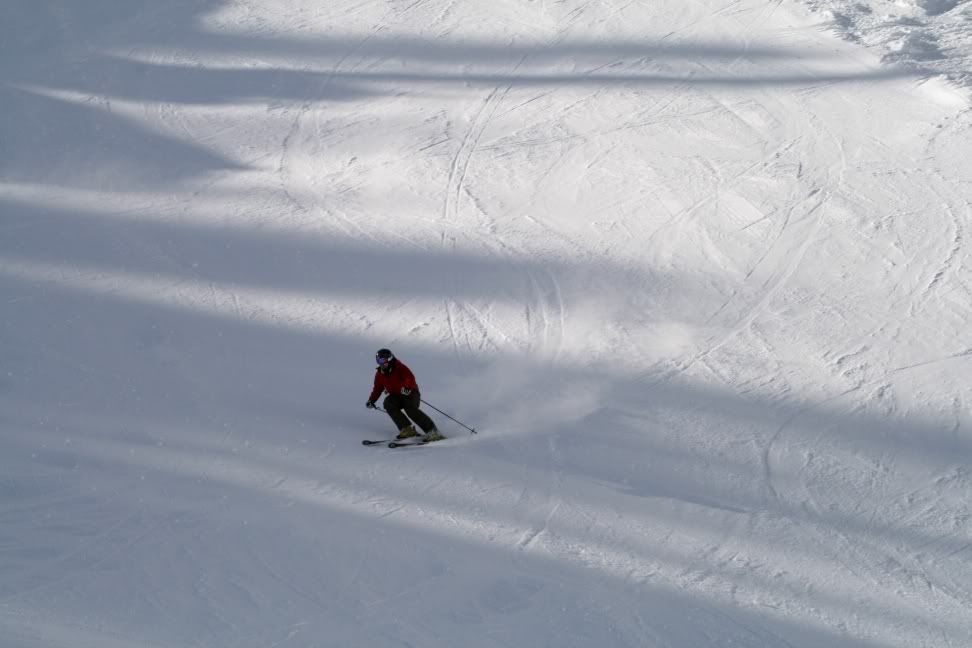 And here's LivingProof, enjoying some firm Jackson groomer skiing. Interesting that his ski boots match his ski bases.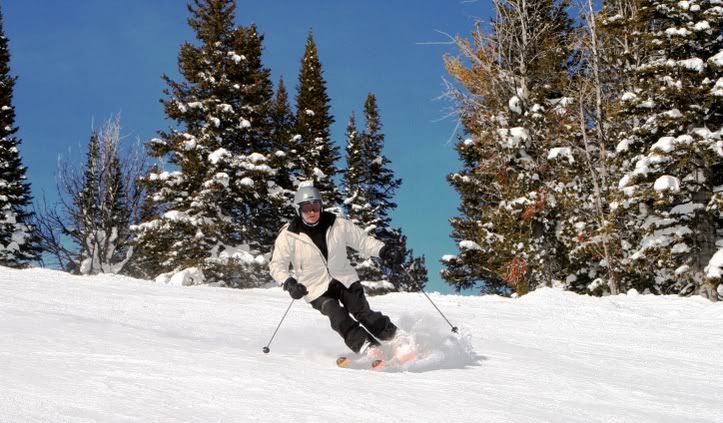 A week later, we got a photo of me actually skiing (a rare quantity). This is January 22 on an ob run at Jackson. Considerable grief has been given to me about the open jacket. My only excuse is that I'm apparently not programmed to close my jacket if I don't have a camera hanging around my neck.
This is one of the photos that will have to be unnamed. This is the next day on January 23. There was a Bear and two of his friends who skied with me and here's one of them:
And here's one of the friends. I'm not sure what I did in editing to make the colors on this one so strange.
Another case of failed identity. This was January 30, still here at JH. I'm certain this is a Bear, but I'm not sure if I know the screen name:
And another one from the same group: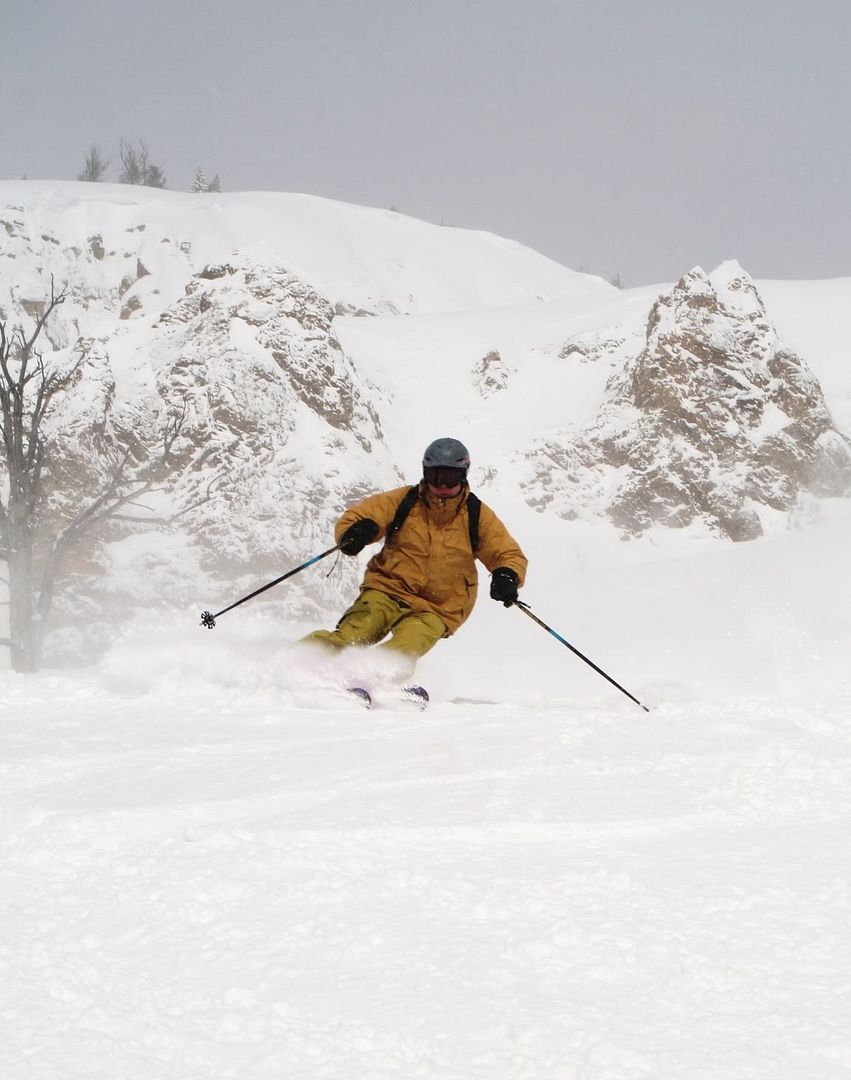 I'll add more in the next post.
Next up, the SLC Gathering...