Well, if you pay ANY attention at all to ski area developments, you're probably aware that Jackson Hole is building a new tram. It's going up on exactly the same line as the "old" one, which is now completely gone to the scrap heap.
They are actually somewhat AHEAD of schedule, so it looks for now like sometime in late-December of this year we will have a new tram. The new one will be bigger than (100 riders per tram car versus 55) and faster than (I think 8 or 9 minutes to the top versus 10 or 11) the old one. It's costing at least $25 million, which I'm pretty sure is the most expensive ski lift ever installed in the US.
Here are some photos as of yesterday...
This is the very top of the mountain, with Corbet's Couloir (and a couple of fresh ski tracks) visible. You can see the crane being used for construction of Tower 5, which is the highest tower. A minor observation is that the "new Tower 5 seems to be taller than the old one. In *big* snow years, the west car occasionally would drag in the wind-deposited snow coming over the ridge above Corbet's Couloir. They would then have to take snow cats over there to shove snow out of the way, which looked like a REALLY scary thing to do if you were driving a cat.
: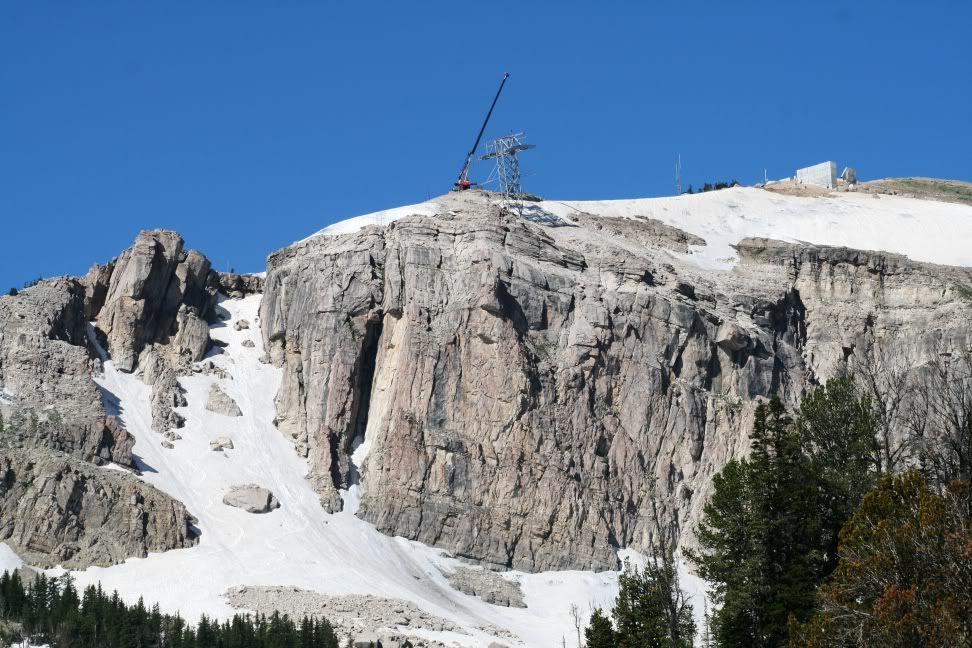 And here's a closeup of that crane. From the valley, that crane looks like it would topple off over the cliff at the slightest hint of a breeze: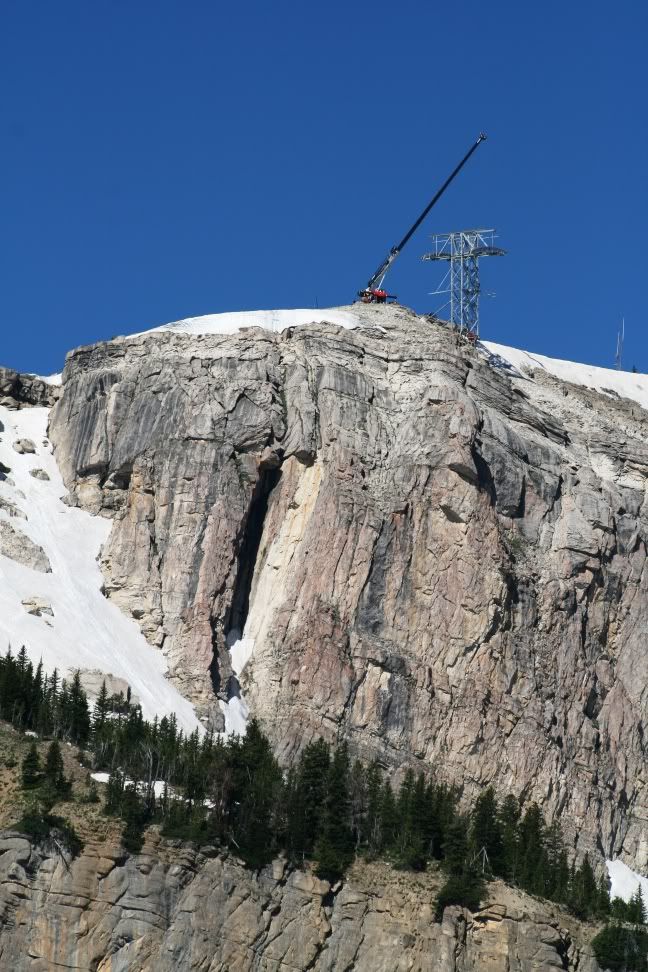 Here's a long telephoto (which really foreshortens the whole mountain) image taken from the bottom and looking up the line of all five towers: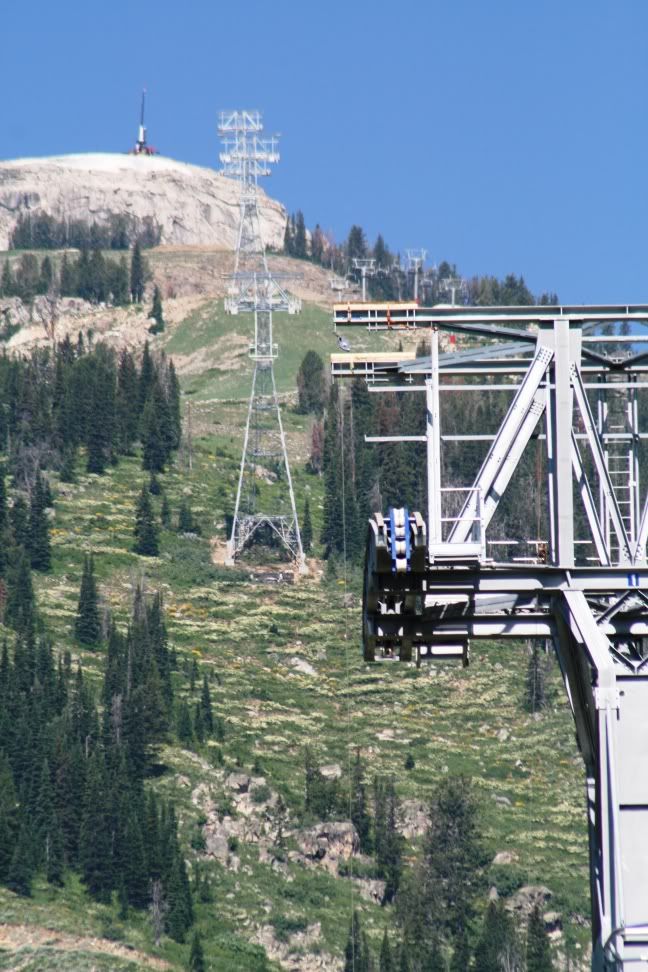 Here's a photo of the cables awaiting placement. I believe that the "little" spool in the foreground is the "haul" cable that moves the cars up and down. The big cable in the background is the "support" cable (two for each side up the mountain) on which the cars ride:
Here's a closeup of the base station machinery:
And here's what the whole base station looks like so far: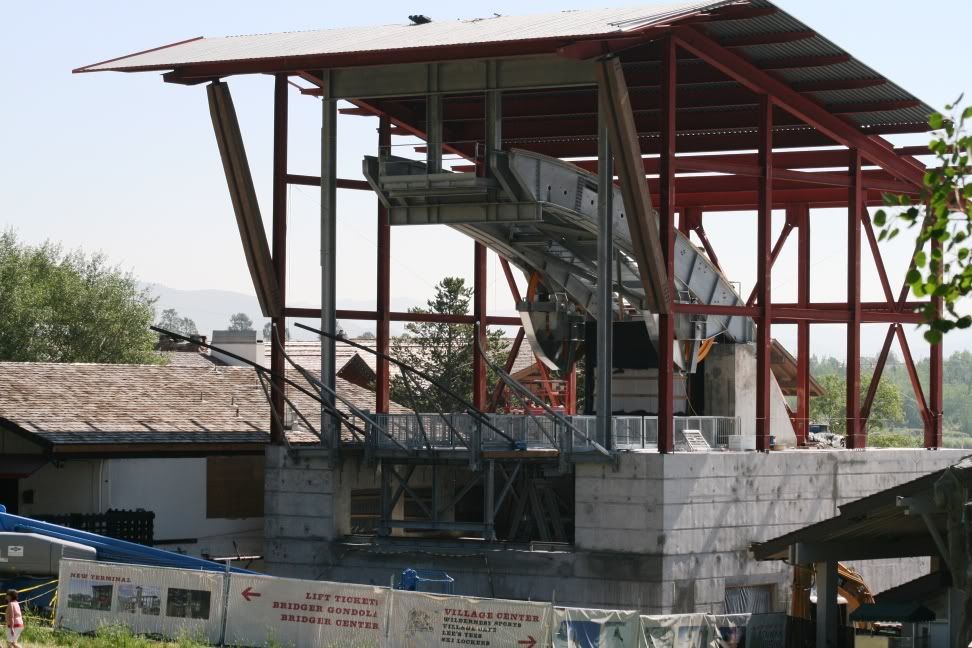 Pretty exciting stuff.
Word is that they will start installing the cables on August 11. I'm very curious to watch how they do that.
So, if you weren't already planning a trip to JH this winter, you might want to give it some thought.