Phil and Bob Barnes visiting the neighborhood was more than Max and I could resist, so we headed over to Timberline (well, actually, Max is there a lot..he's got over 150 days on skis this season)
We got to try some Hart skis and meet some Bears. Yes, Max is a real person, and one serious ski philosopher. Phil is a fun guy, and a good skier, and Bob turns out to be a fellow Colby alumni.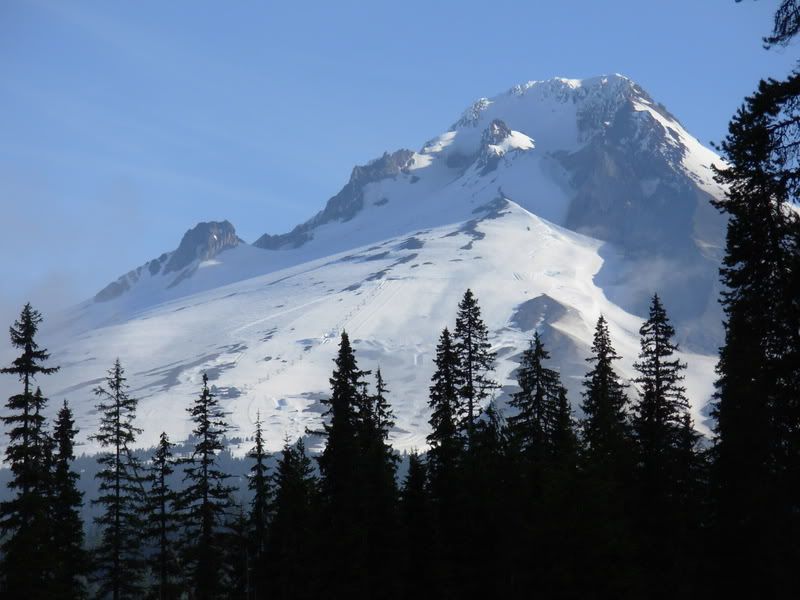 The venue. The summer lifts can be seen, and the summit.....sone steep stuff up there.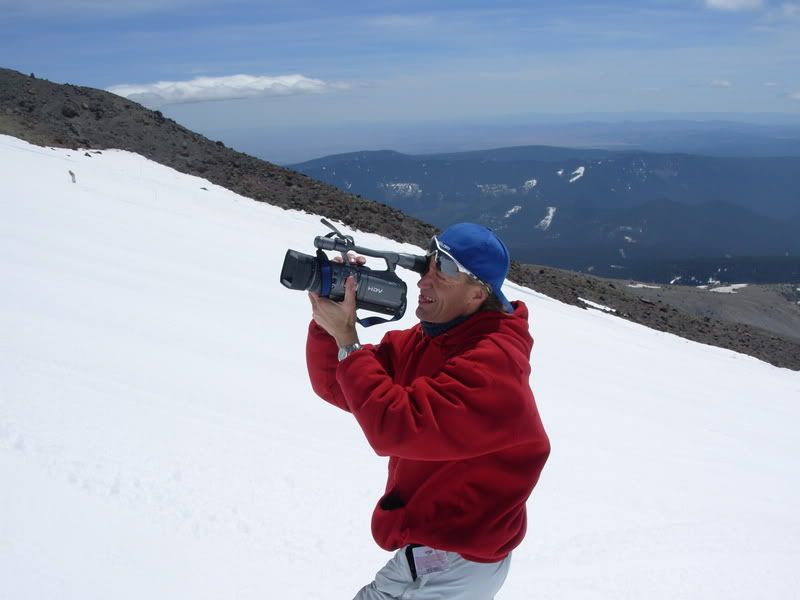 Bob filming Phil on the new Harts. They have a line of good skis, including, believe it or not, a mogul ski with guts and zing, made to be skied, not slapped!
Phil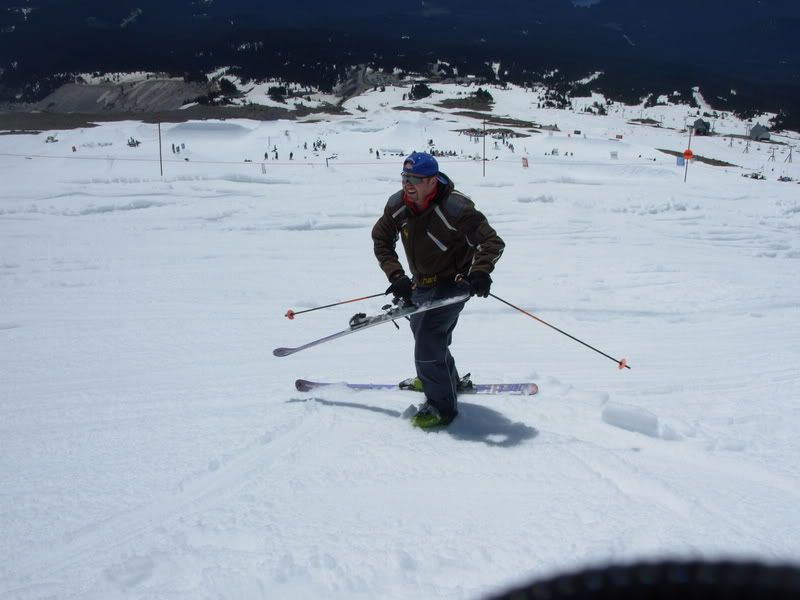 Phil finding out 4.5 in not a good DIN setting. At least they both blew.
Max and I told those guys we'd meet them at the brewpub at 6:00. They didn't show until 9:00, but we were still there, having tried every beer and solved the problems of the ski world. Fun day.
Next morning it was a 5:00 start to climb 5200' to the summit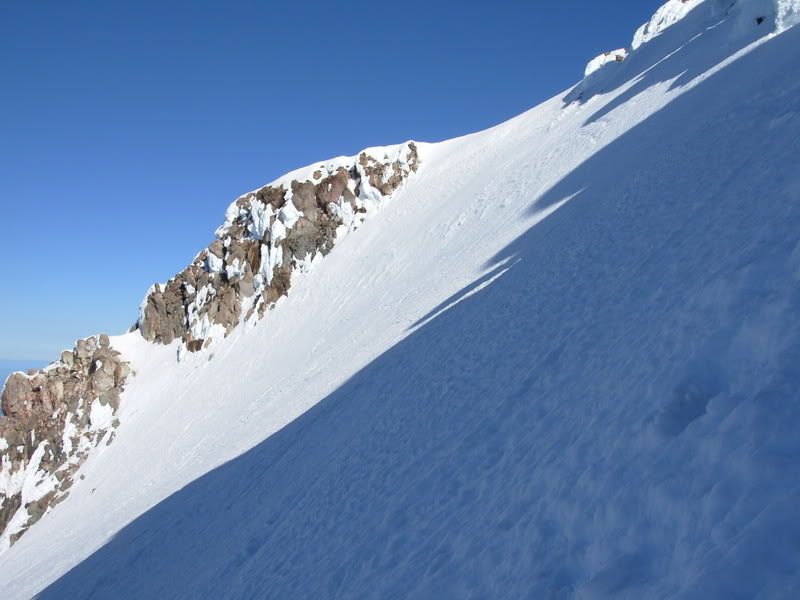 It gets a bit intimidating towards the top.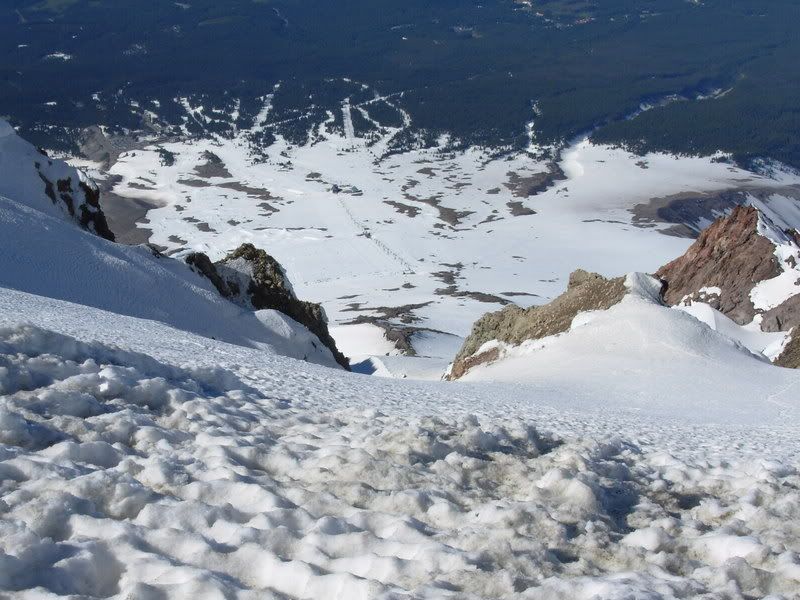 The Palmer snowfield look like a flat pasture from above.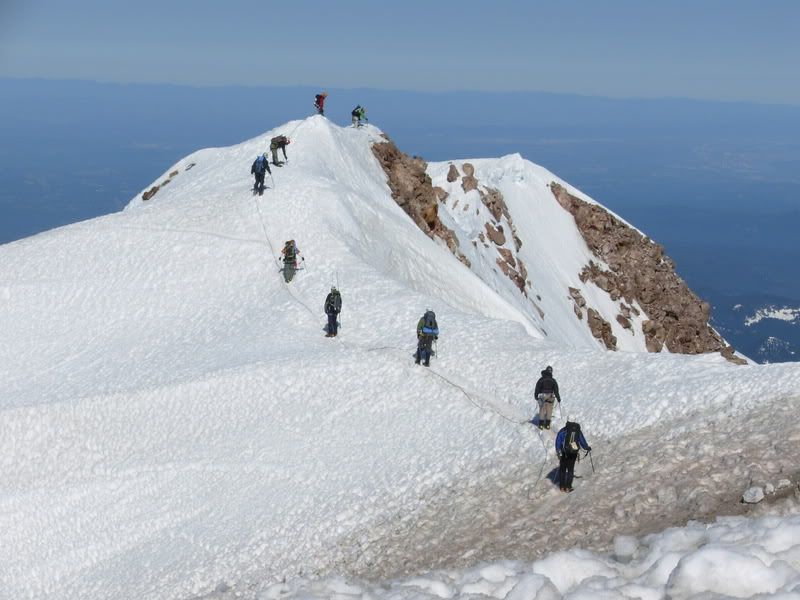 All the teams of roped climbers thought I was crazy to ski off the top, and the thought crossed my mind that they might have a point.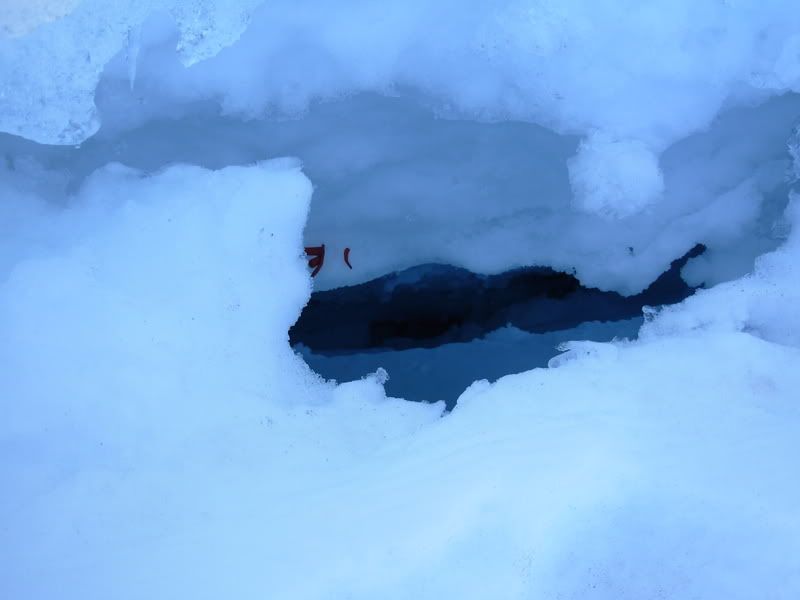 I took it easy up top and avoided the potential 1000' cartwheel, and managed to steer clear of the Bergshrund. If that turns out to be my last run of the year, it was a good one!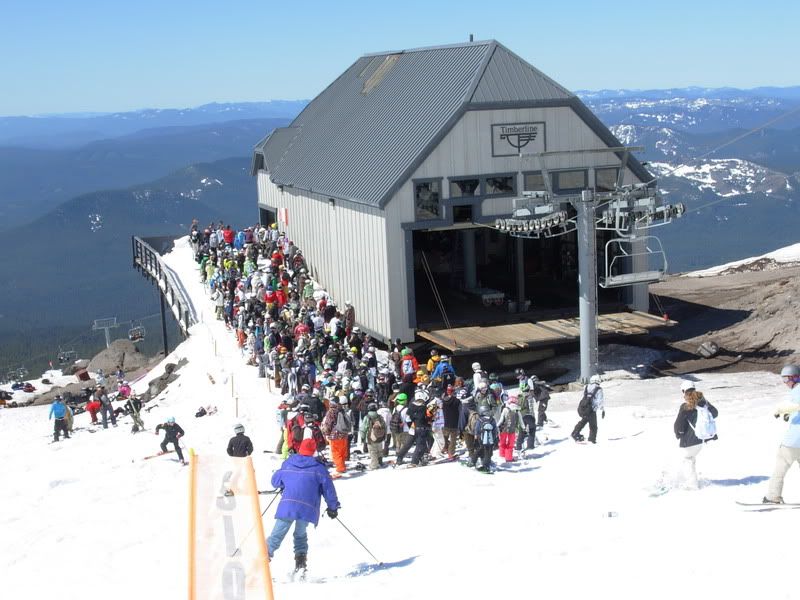 got to add. climbing beats this