After spending far to much time on other obligations I finally got to do some spring skiing. Seeing that there was fresh powder last week (I skated it) I guess this is the start of spring corn. I'm not sure I'll be able to get in shape in time for all I'd like to do, but the Mrs. and I had a nice morning on Bachelor.
Plenty of snow at the base.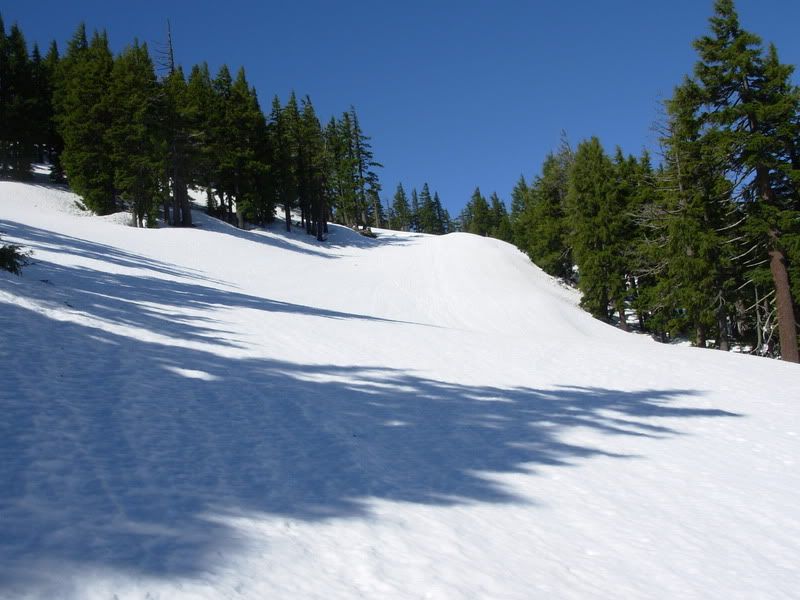 From mid mountain lodge: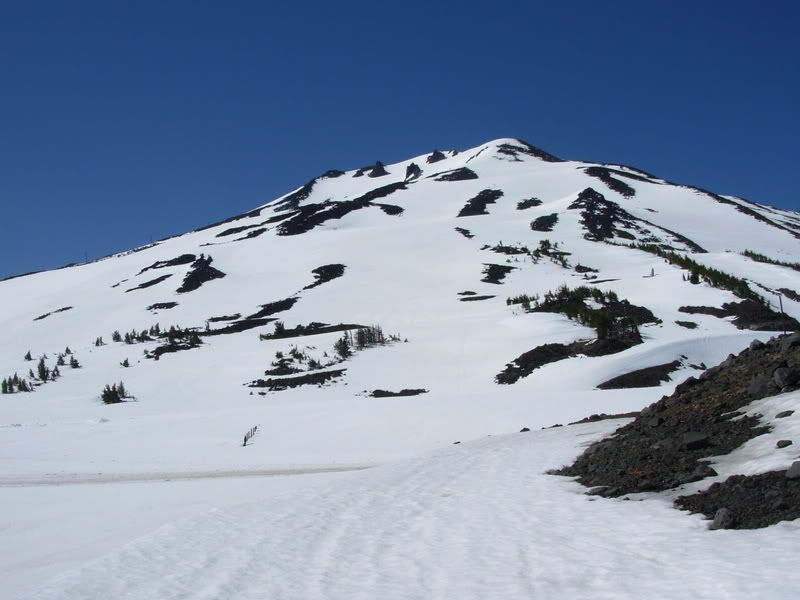 Put some AT bindings on Jean-Claude's skis. No need to waste good corn on some big heavy floppy thing:
Mrs. Newfy swoops down: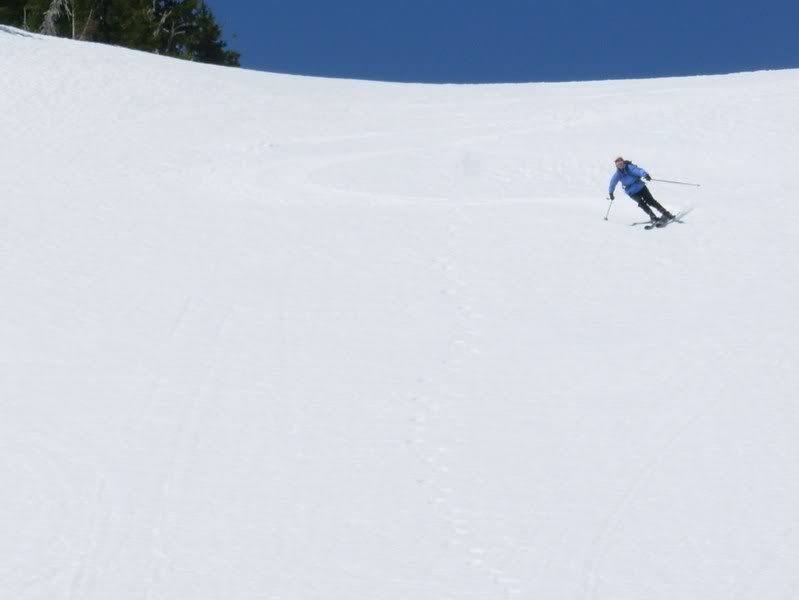 Empty idle chairs. Why Powdrcorp?