It's a tradition to close out the year with a ride down a bowl called 'broken glass'. I'm not sure why that's the name, but it's near a relatively well known backcountry shot called hourglass.
It's also our standard issue hikin' spot in winter for pow.
At the bottom is a waterfall which is a good spot for a quick bite, some water, let the dogs cool, and switch back into summer hikin' mode.
I've never done this day with anybody but dogs.
So, most of the shots are scenics, or dogs. And two lame self timer shots so there is at least one person in this TR.
And there are too damn many photos.
Mt. Rose summer trail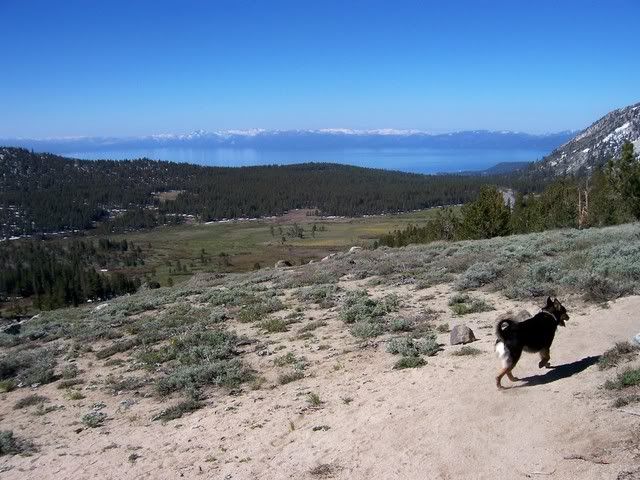 the ridge to proletariat face
folks have been skiing/riding
same bowl, left of proley, pow day
and a rerun of Jake on another pow day, same bowl
lame self timer numero uno (the next self portrait might or might not be much more lame)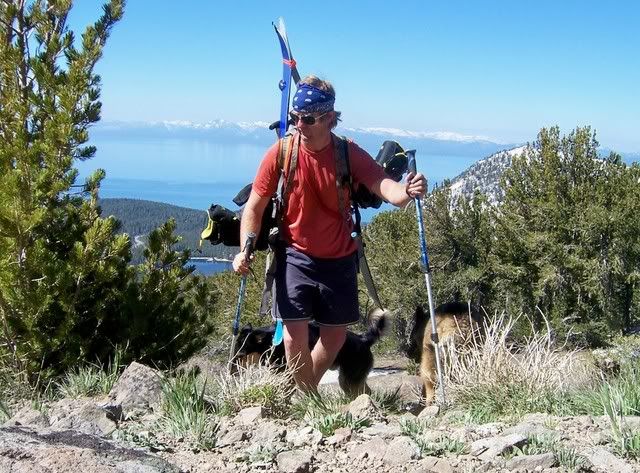 Maddie, Dakota, tiny little suncups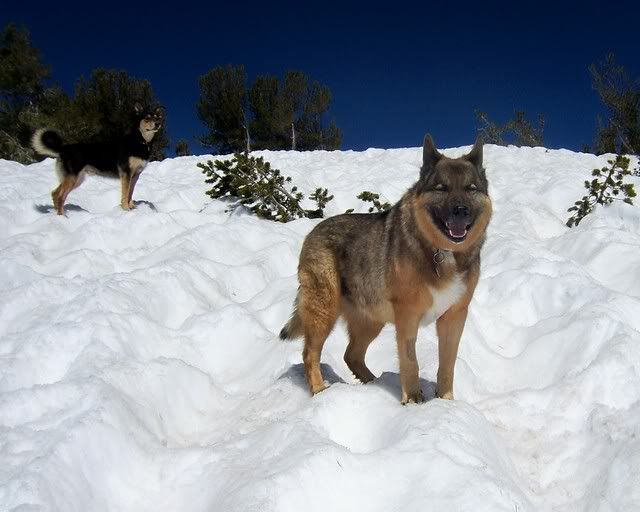 Maddaroo. Tamarack Peak. The real Mt. Rose in the background.
(Just so you know, Mt Rose ski area is on Slide mountain)
Hourglass. Rose.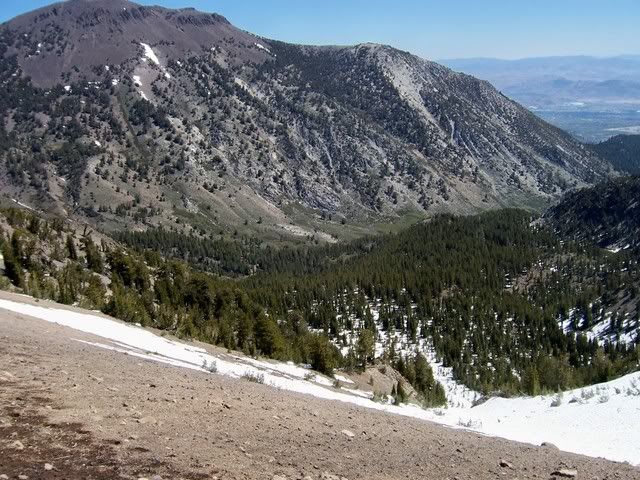 Looking down Broken.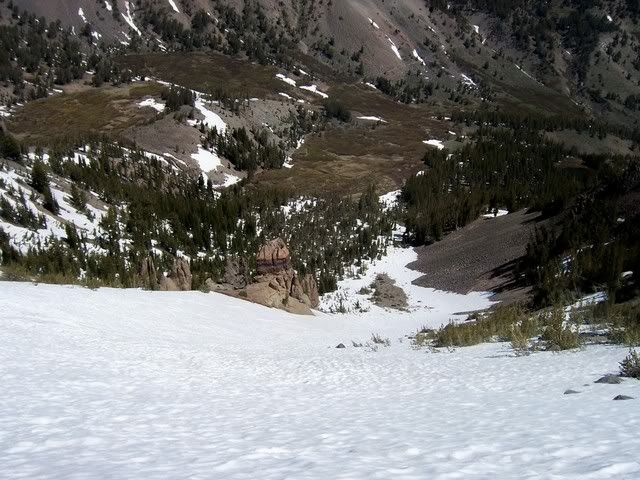 Broken's view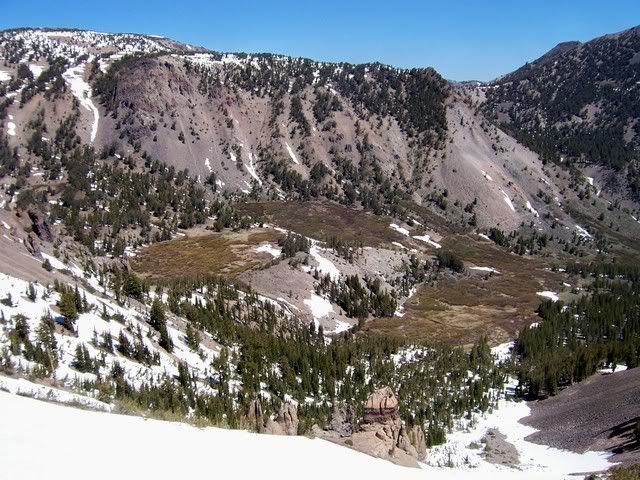 Sure. (this would the the extra lame self portrait numero dos)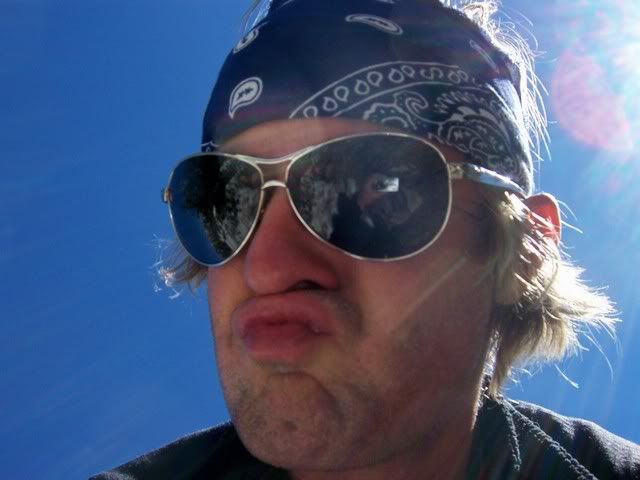 Maddaroo
broken glass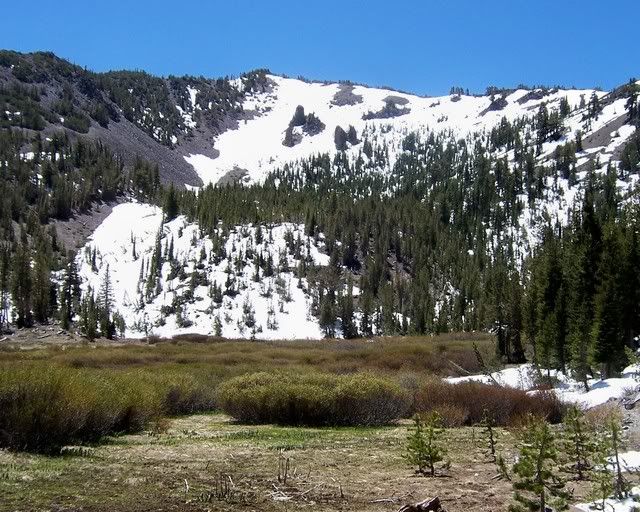 We took the old Rose summer trail out to make it a loop of a day. The dogs didn't want to wait for the beach.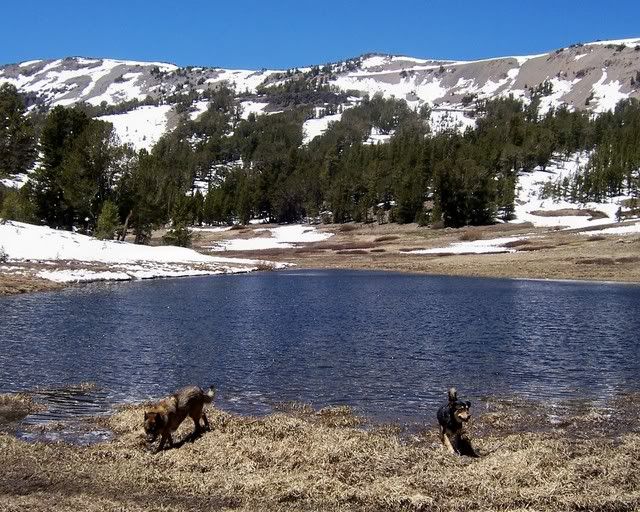 back to the car
where, of course, there is beer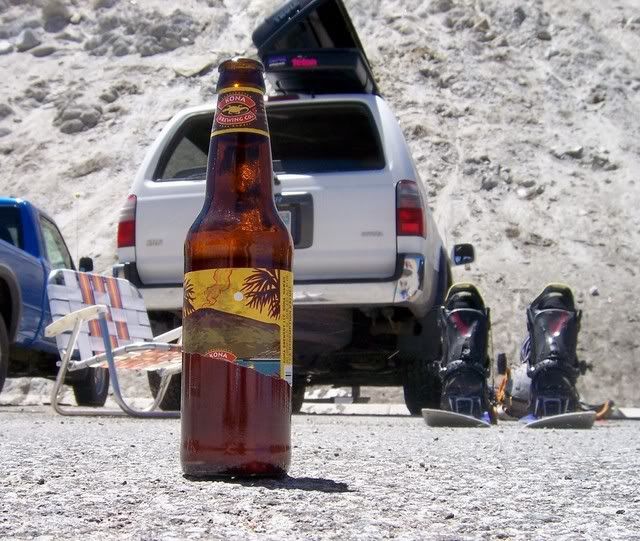 and yippies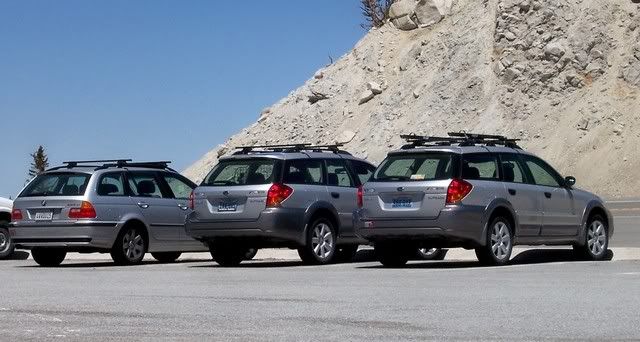 This day is always finished with everyone swimming at the beach.
Thanks for readin'