Tahoe's not done just yet.
You just gotta know where to look.
Ralston peak (the peak on the right)
Sarah and Ralston in the summer
We took the boat taxi across Echo lakes on the way in.
We got there a little early, so we looked for fish.
Jake
Water taxi time. Jake
After the boat, there's a little trail hiking
A nice fella from Montana took our photo
Jake and the Crystal range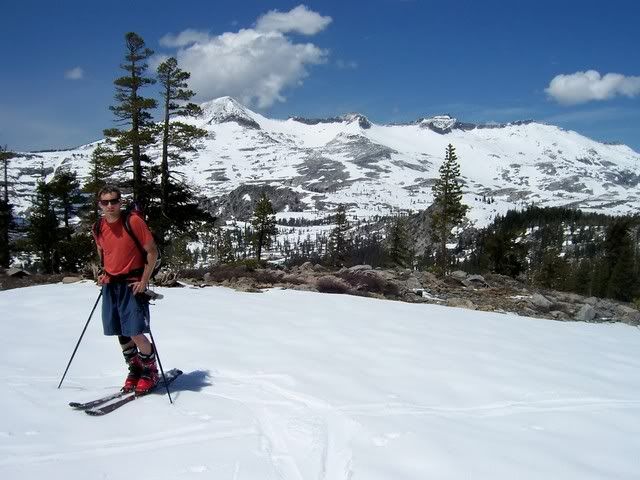 Jake and the crystal range in summer
Echo lakes
Jake and Ralston
Jake gearin' up above the entrance chute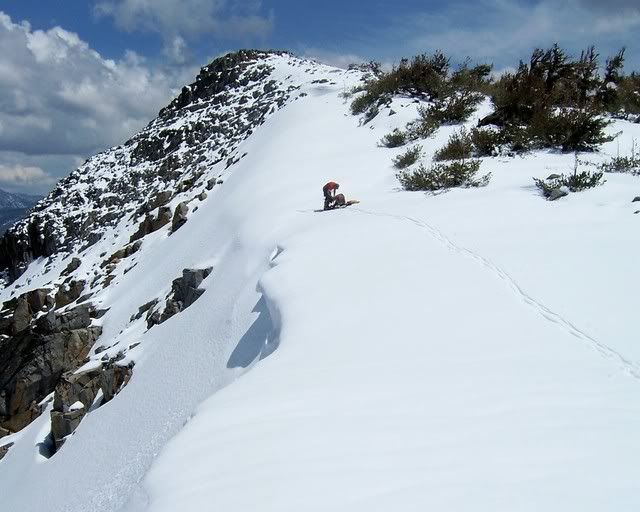 Jake
The snow looks good. It wasn't. Thick, thick, thick.
It snowed last week. Apparently glue. Then it rained a couple days.
Then we tried to drop in a little late (I don't think that mattered at all).
It looked soooo good on the way up. Smooth as silk. Sticky as all get out.
This is the only picture of riding because we just straightlined towards the lakes. Not rad straightline. Sloooow straightline.
We made it back to upper Echo and ate a sandwich and drank a couple of beers.
The phone to call for the water taxi wasn't installed for the season yet.
So we ended up hiking the trail back to the marina
where there was more beer
thanks for readin'