Left the house at about 1pm and got to Chautauqua Park around 1:20. Weather was beautiful; 63 degrees, breezy and partly cloudy. We brought the dog out with us too. She was loving life up there as were we. It's gotta be some of the most beautiful scenery i've ever seen. On to the pics...
Ashley and Lily at the trail head with the Flatirons behind them:
Flatirons 5 and 4 from about half mile up Chautauqua Trail: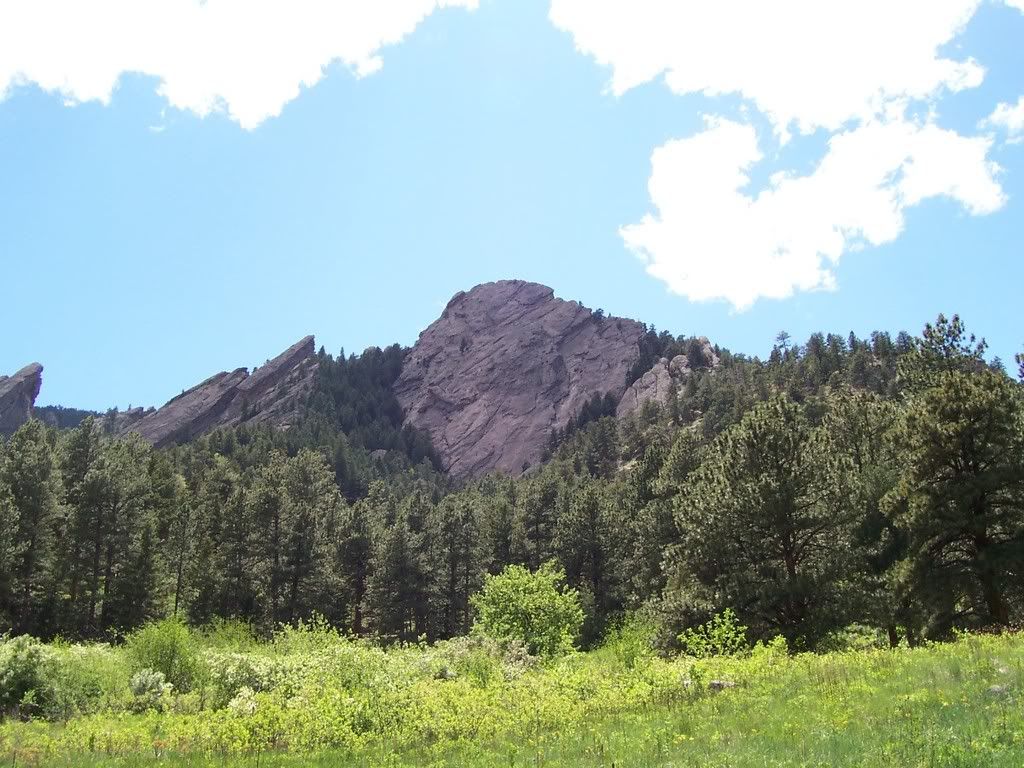 Same spot on Chautauqua Trail looking north along the Front Range: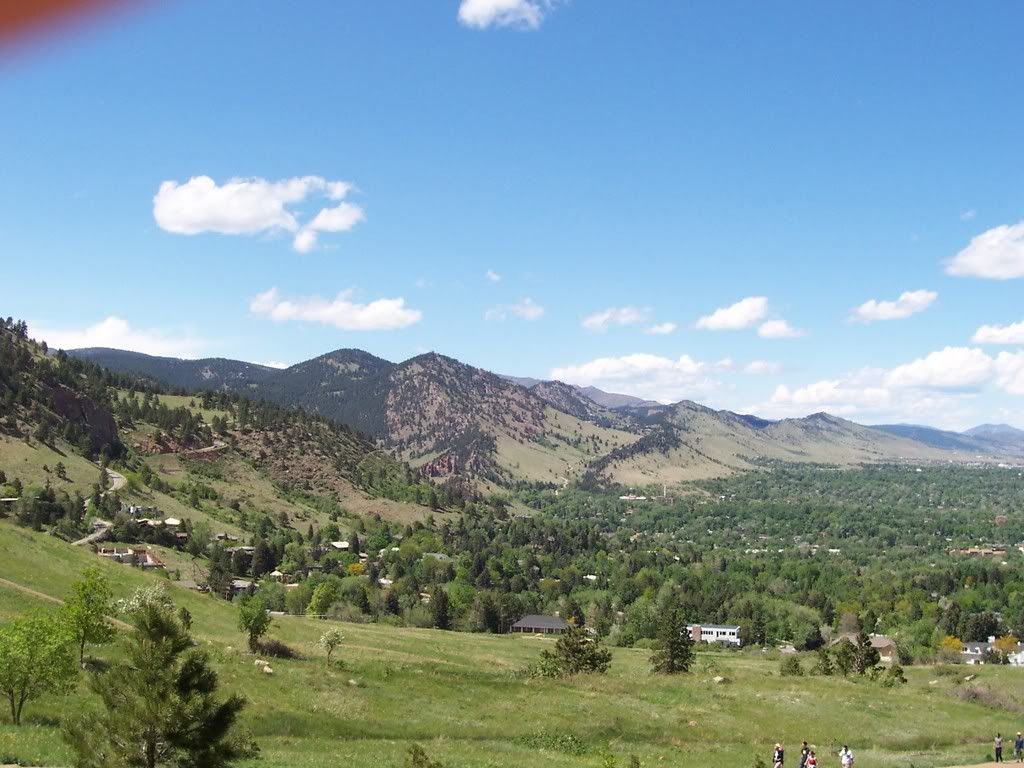 We got about 3/4 of a mile up and our lungs were screamin so we turned around and cut across Blue Bell Trail over and down Mesa Trail.
Lily and I almost to the top of Blue Bell Trail:
Ashley and Lily at the top of Blue Bell Trail: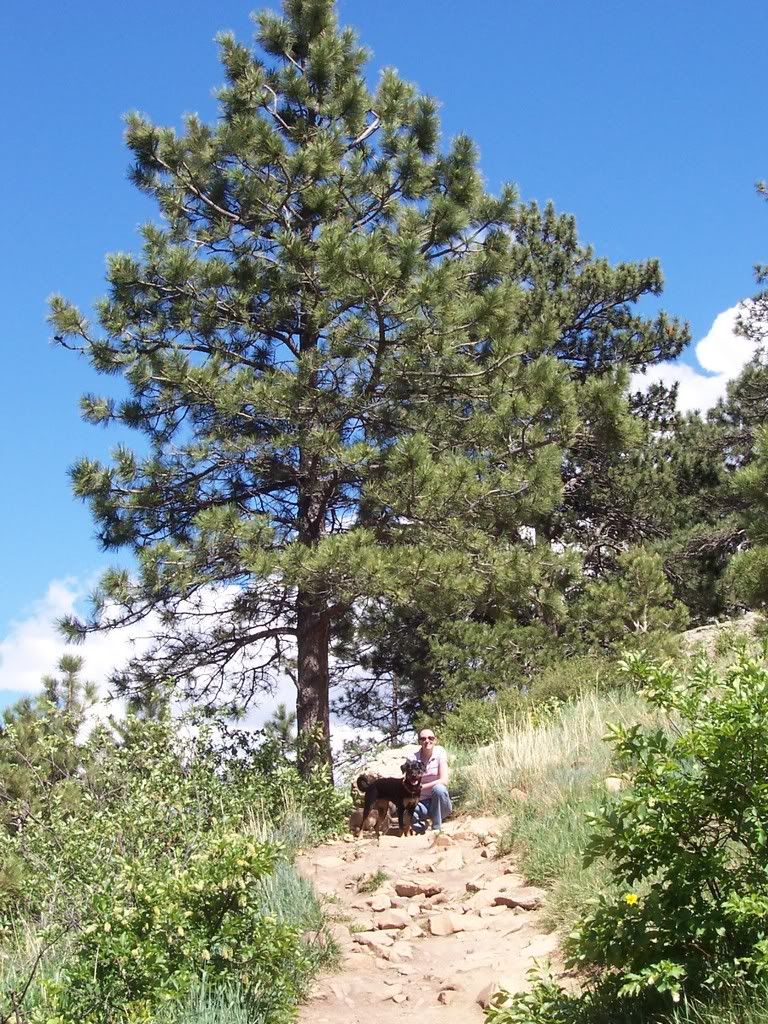 Really killer shot of CU Boulder from the top of Blue Bell Trail: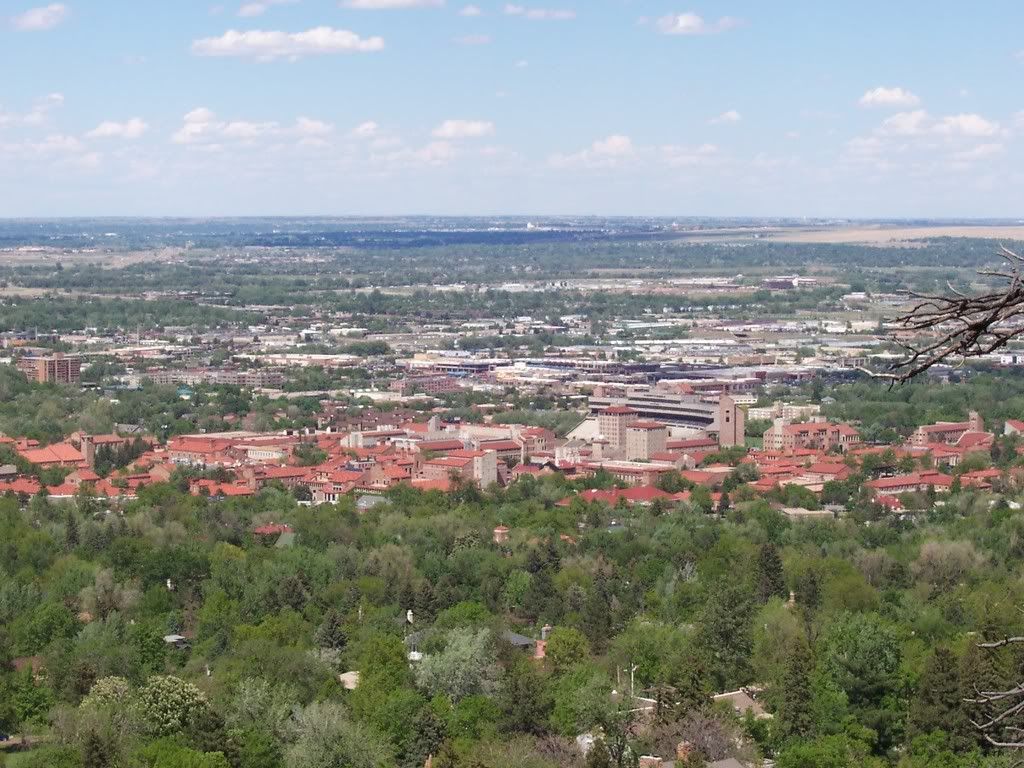 View of the Great Plains from mid-way on Mesa Trail: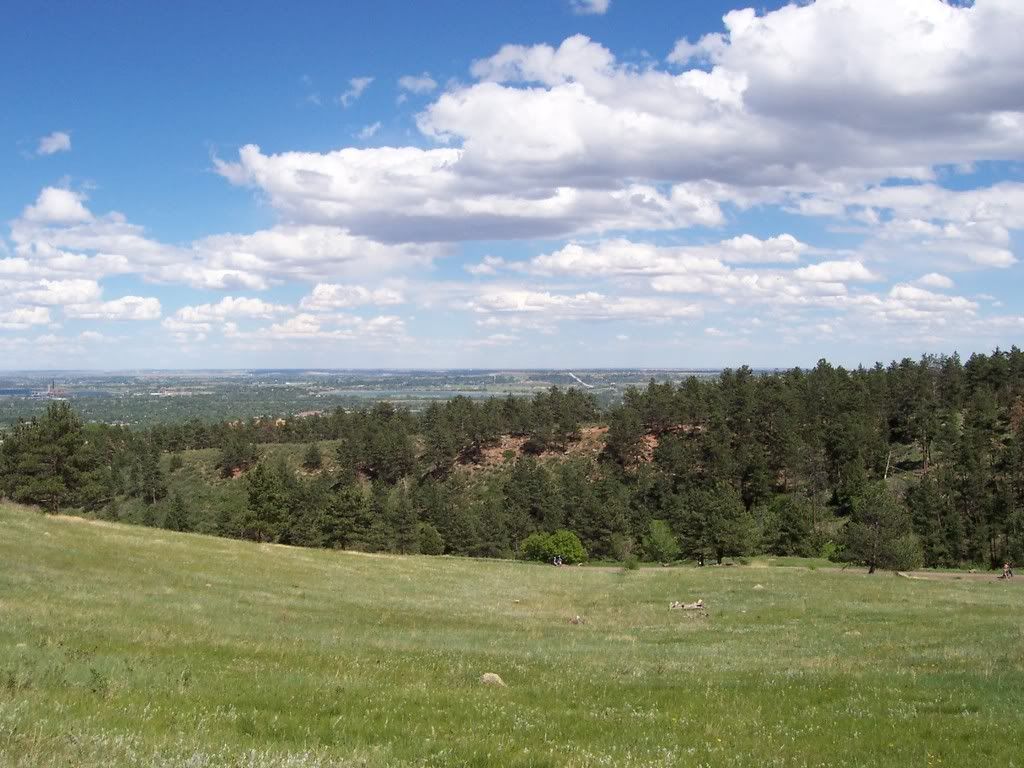 Ashley and Lily on Mesa Trail with (I think) Flatiron #3 behind them:
Ashley and Lily from a drop off I went down on Mesa Trail:
Myself down in the drop off on Mesa Trail (too steep/rocky for the dog to make it with me):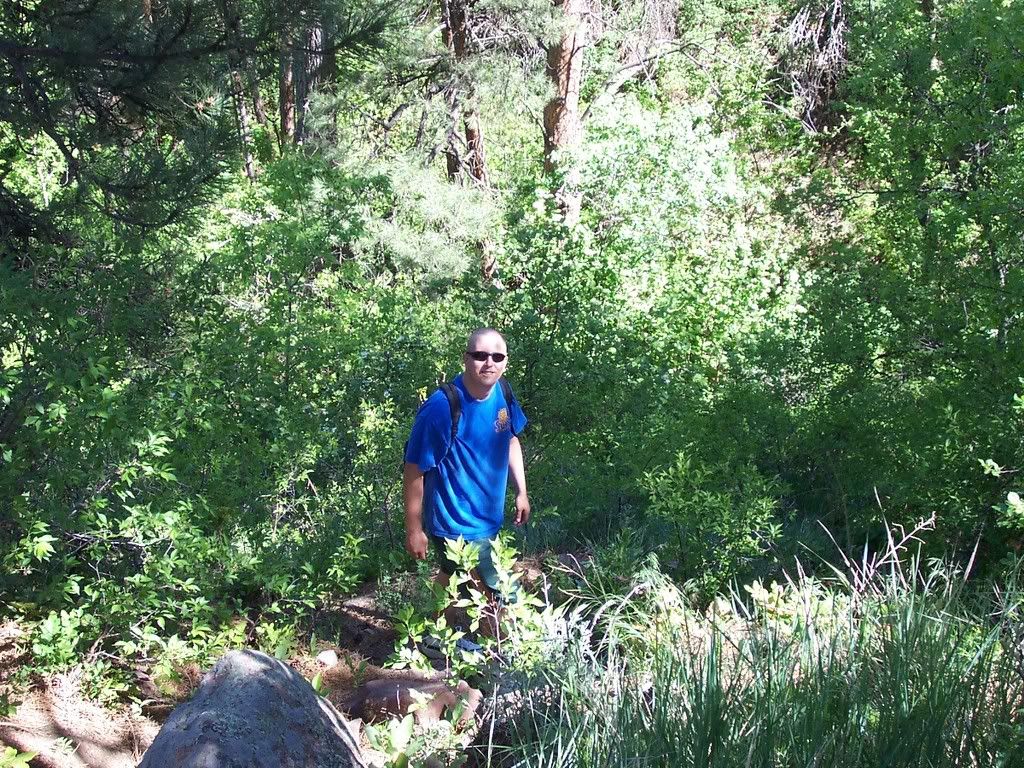 One of the couple pictures of all of us on Mesa Trail with Flatiron #1 behind us:
Lily and I with the part of the Front Range behind us (on the way back to the car):
This is by far the most beautiful pic out of the 75 we took: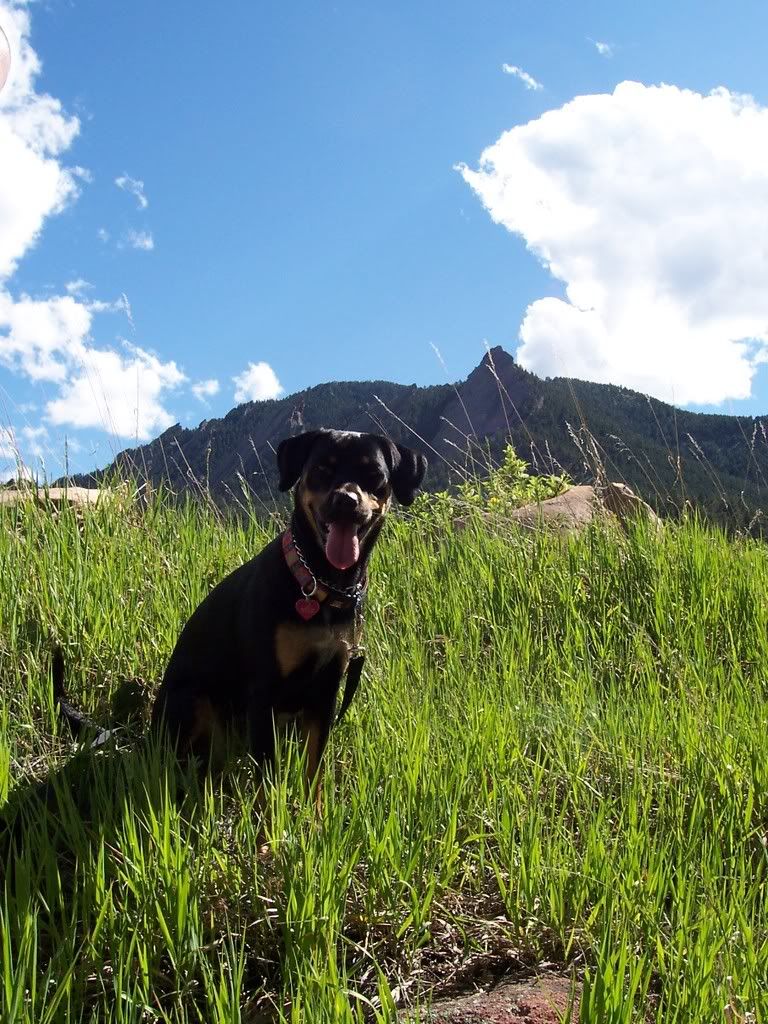 Ashley and I will be heading back, if not this Monday, next weekend. We need to condition ourselves for later in the Summer so we can tackle one of the easily accessible 14'ers around here.
Hope you enjoyed the pics.