My brother is looking to unload his slalom race skis from last season. They are 165cm Blizzard WC SL's and in immaculate condition (in short - they look brand new). They come mounted with the Blizzard factory plate (VIST) Salomon S912 bindings drilled for a 295mm sole length. If I had to guess I'd say they have seen snow no more than 30 times and have been tuned by hand 5 times at the most. The original structure is still on the skis. Bases are perfect. Edges are set at .5 base and 3 side.
$525 shipped. Reasonable offers will be considered.
I'll let the pics say the rest. PM me with questions or if you're interested. The skis will be hand tuned and a storage coat of wax will be put on them before they are shipped out.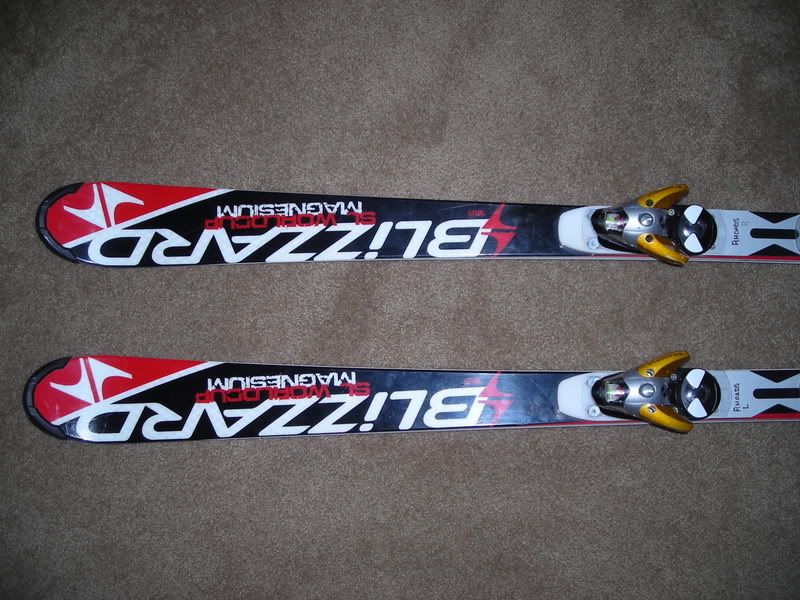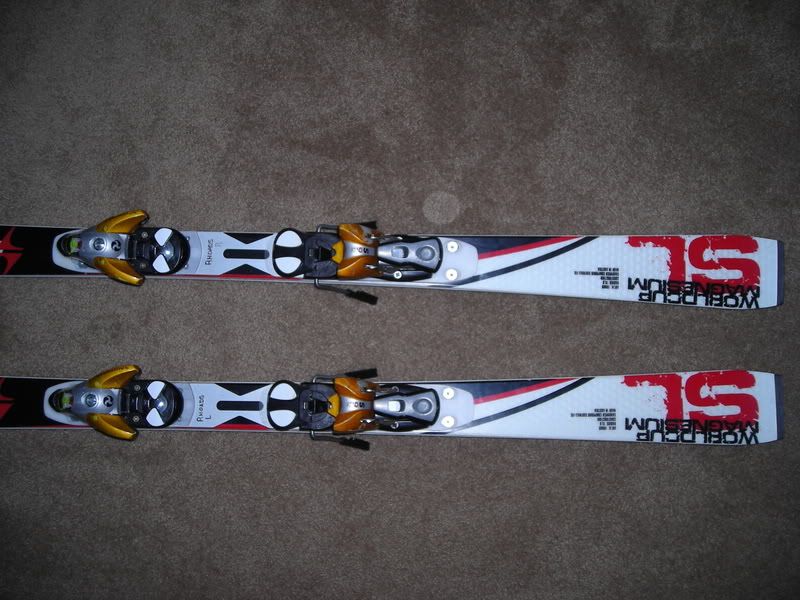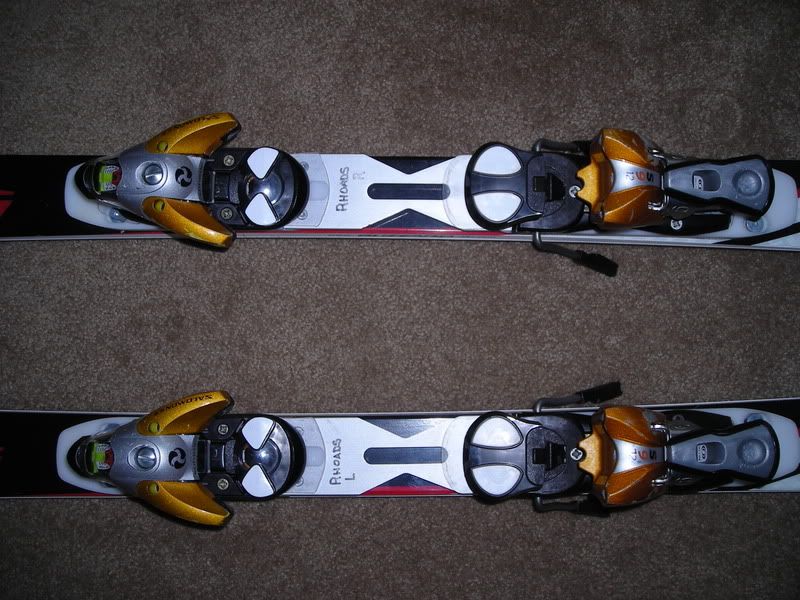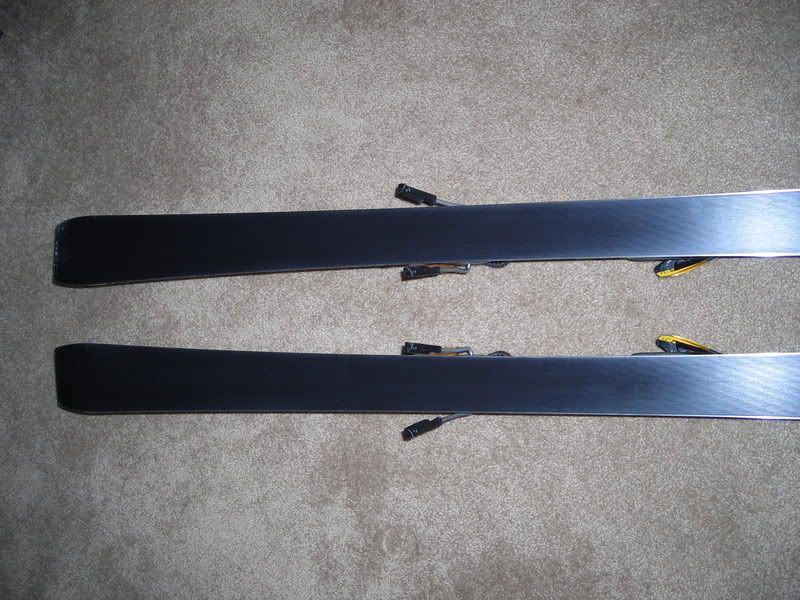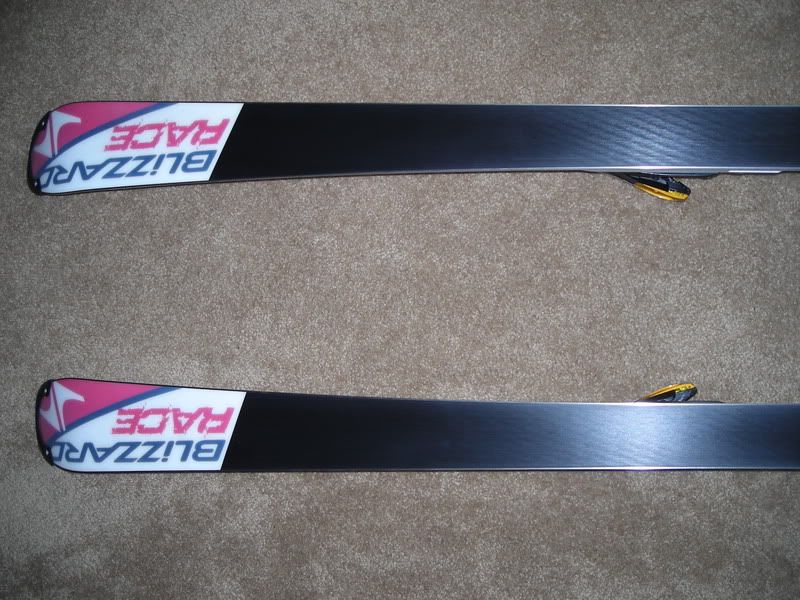 Later
Greg