So I find out from the ski guy that he can wax my skiis with something called "Summer Slush" that snowboarders use. And he sold me a bar of the stuff to use halfway thru the day. So I mosey on up to Timberline Lodge on Mt. Hood wondering what's it going to be like because there are 90-100 degree temperatures in Portland.
Timberline Parking Lot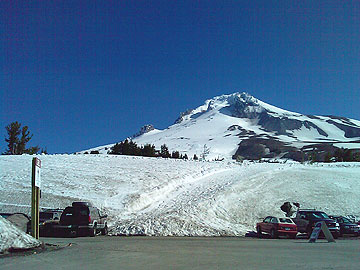 Chair leaving lodge (you can see the magic mile chair way above)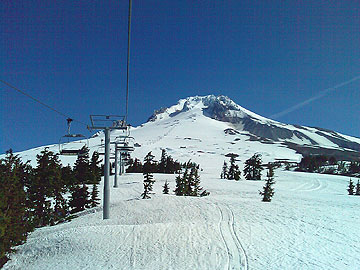 Getting to the Palmer Glacier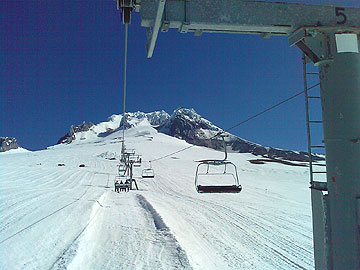 Portland is over there somewhere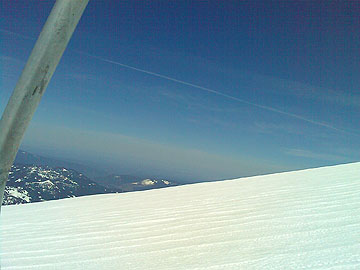 Me (Mt Jeffereson straight back, Mt Bachelor to left)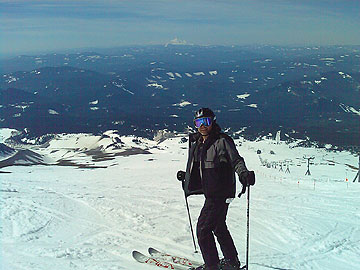 Note to self: get rid of dinasour girly arms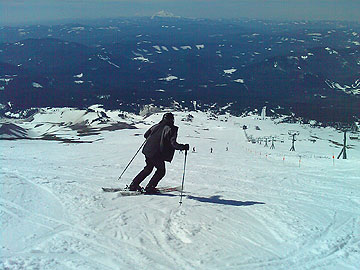 Looking back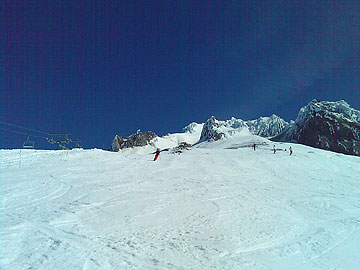 Got all the skiing I could handle.