I took BushwackerinPA's invite up for a May Snowbird trip. All week the weather was looking crummy for Saturday, but there was good karma happening here. First off, I score a free ticket from a Snowbird instructor who just happens to sell me centrifugal pumps as his day job (thanks Larry). Then, the sun comes out and stays out.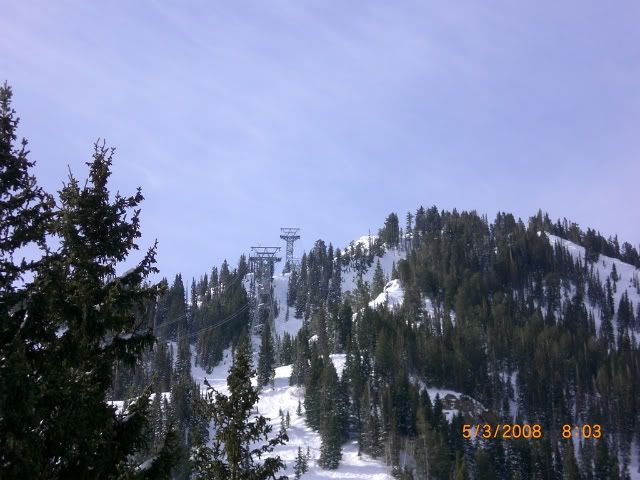 I link up with BWPA at the tram deck, and while crammed in the tram we link up with Paul, a TGR devotee. He ends up skiing with us the whole day - more good karma.
Paul leaning back and taking in the scenery at the Macaroni chute - Silver Fox.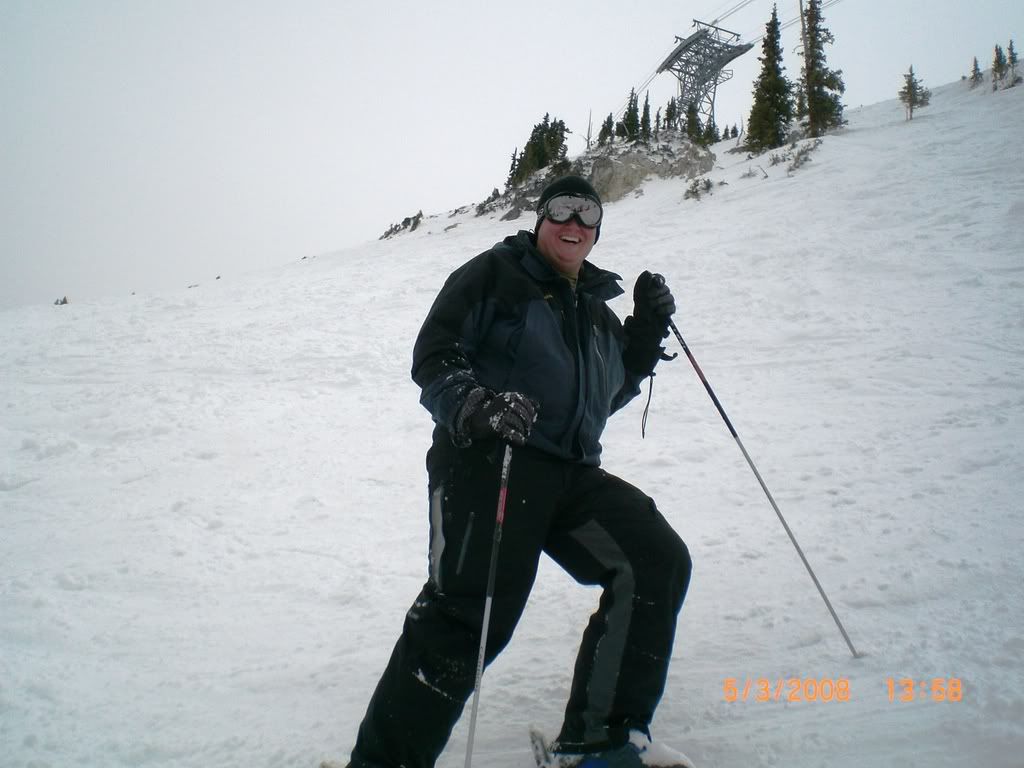 We link up with TRomano and his wife, and start touring Mineral Basin. Bush keeps us in the best conditions the whole day, playing the mountain like a master. We only hit bad ice once, on Big Emma.
BWPA riding the crest at the Bookends.
Christy joins us, and we've got a mini-gathering going. She rips the crud at the Bookends.
It's a tossup in my mind for highest pucker factor of the day; between the entrance of Great Scott or making the turn at the top of the Hillary Step. Christy has no such problems with the Step.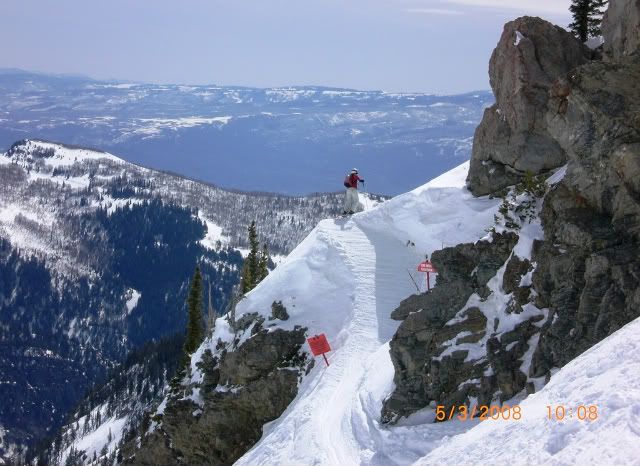 BWPA dropping a sweet 10 footer on the Macaroni chute.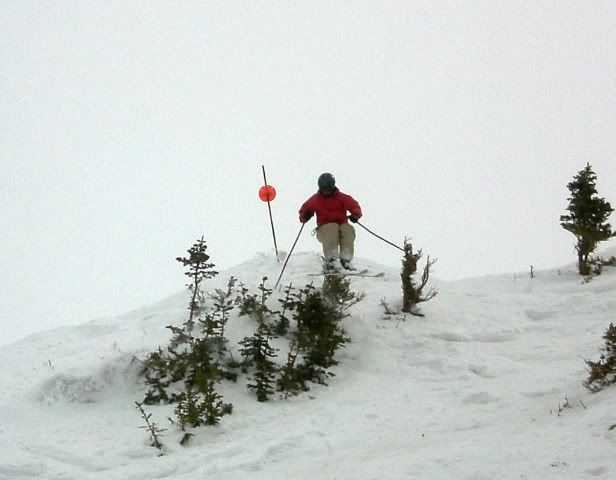 Paul and TRomano dicing up the mank in Gad Valley with an unknown standing skier.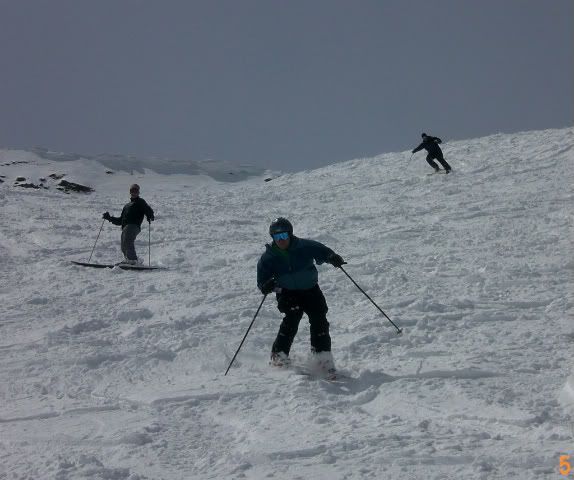 All in all, a fine day at the Bird. Good luck next year at Jackson, or wherever you end up, Josh.