A great time was had by family, friends and snowman boarders at Mt. Snow this past Saturday.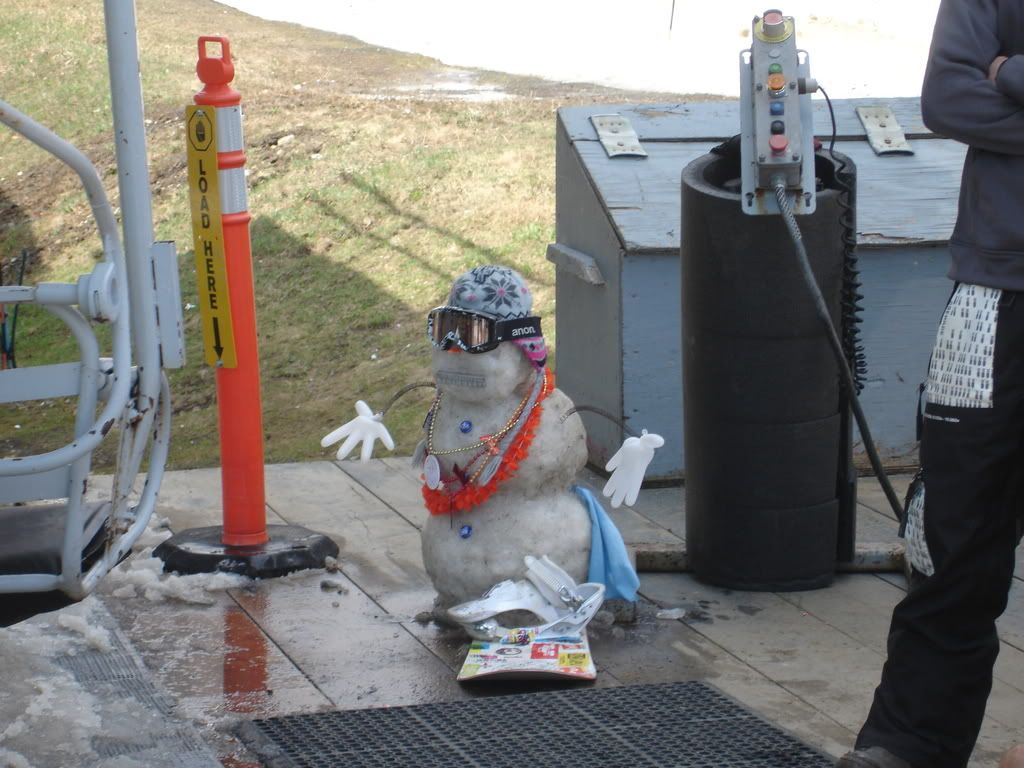 The weather forecast called for rain, but it only did so briefly in the morning on the drive to the mountain. It turned out to be a beautiful, partly cloudy day with temps in the mid to high 60s.
The conditions under the Summit Express were not quite epic.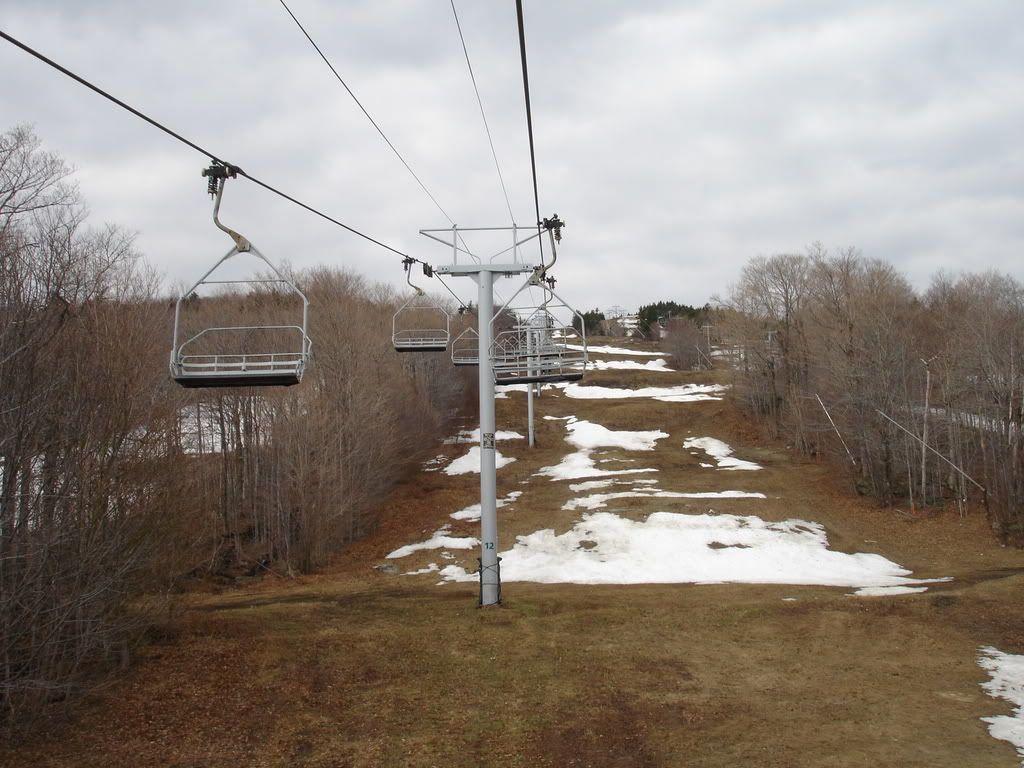 Only two runs were open off the Summit Express, Upper Canyon, seen below, and Deer Run.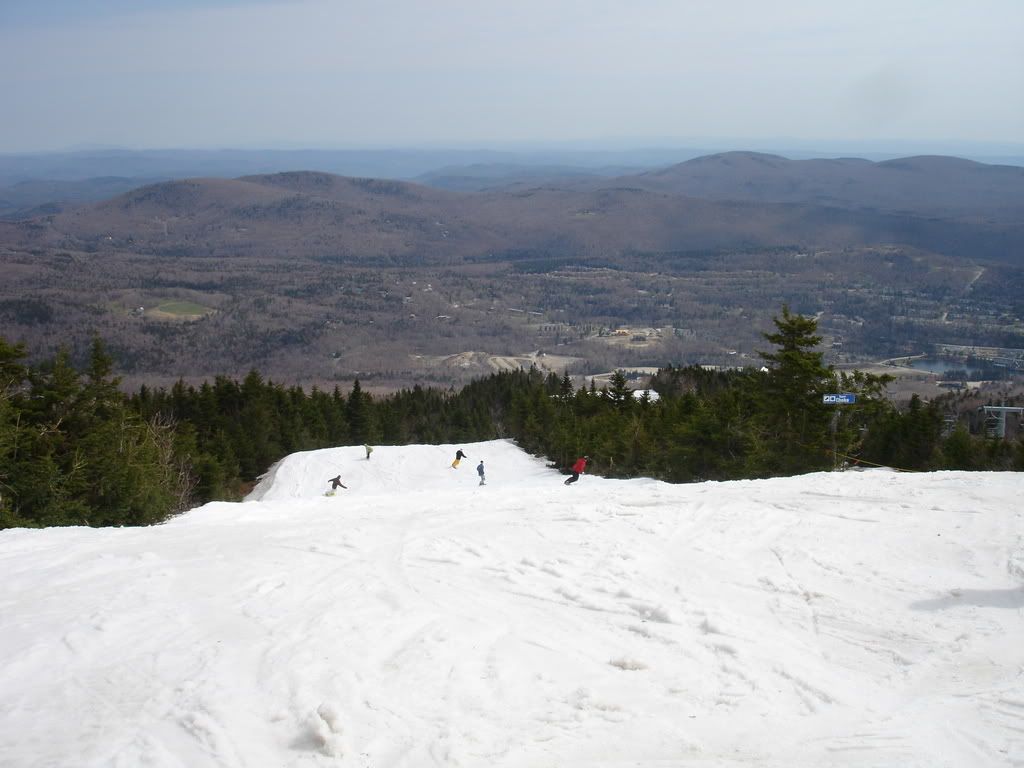 The North Face, however, had good coverage with lots of soft bumps and an occasional rock and grass/mud spot to add to the challenge.
We especially liked Ripcord, Mt. Snow's steepest run, with its huge slushly bumps, even though we had to take our skis/boards off and walk through mud to get to the trail. The sign in the pic below says "To Ripcord only, Experts Only." This was my 7yo son's first run ever down a double black diamond. It was my friend's first run ever down Ripcord. After scouting the run from the top with some trepidation, he was very proud to have accomplished the mission when he got to the bottom.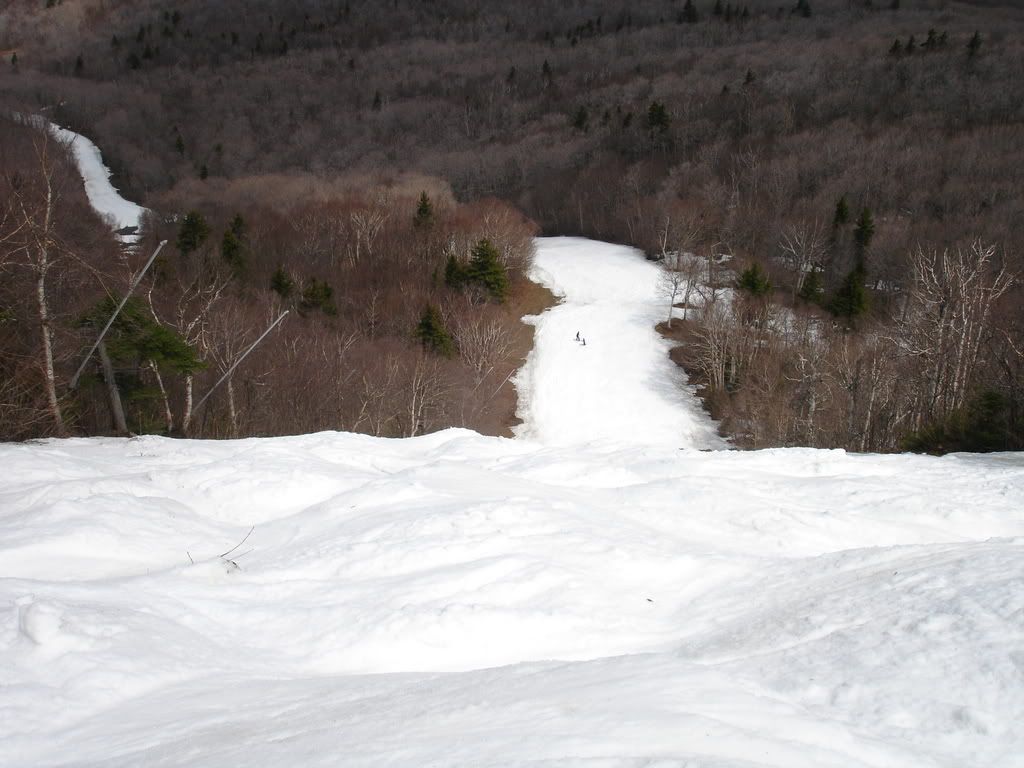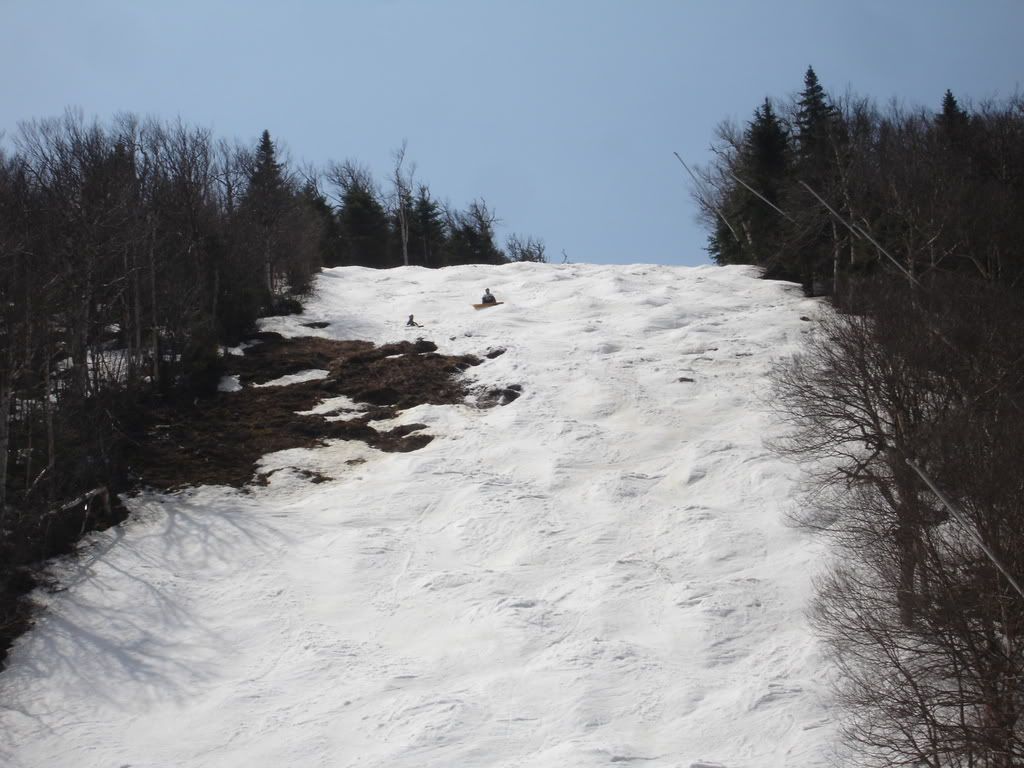 Thanks for the great day and for staying open this late in the season, Mt. Snow! With your 150 new snow fans, we look forward to skiing even later in the season next year.