Tester
: 31 year old male, 175 lbs 5'10",
Manufacturer:
Atomic
"The Red Sleds"
Model:
Team Issue Speed Skiing skis (the phrase "not suitable for normal DH skiing courses" is stamped on the ski)
Length:
240cm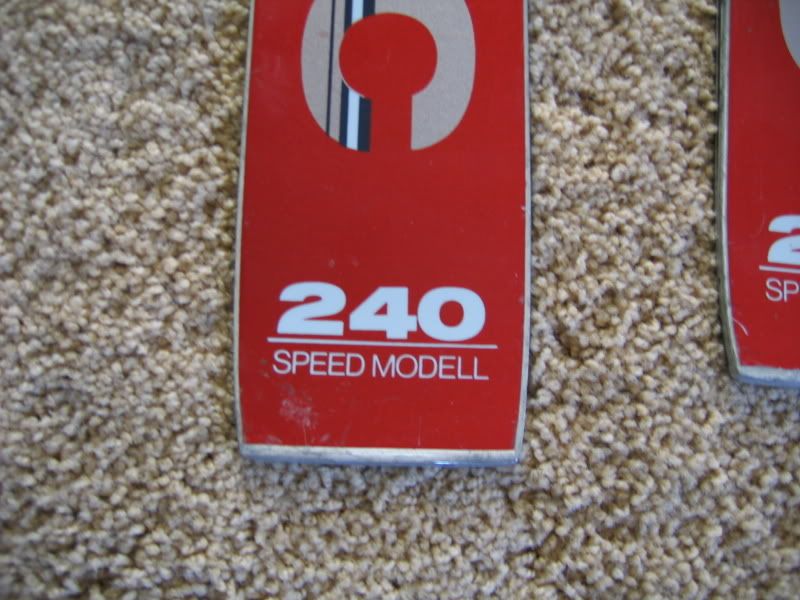 Dimensions:
approximately, 94-79-83 -- anyone care to calculate a turning radius?
Binding:
Rossignol World Cup 155's (mounted directly on manufacturer's recommended line)
1=Poor 2= Fair 3=Average 4=Very Good 5=Excellent1 2 3 4 5Short Turns
-1
Medium Turns
0
Long Turns
0
Rebound
0
Stability
5
Forgiveness
-1
Grip
1
Steeps
0
Crud
0
Powder
not available for testing
Ice
-1
Overall Impression
5
Tested Length Felt:
a little long
Ski Sidecut Felt:
perfect for straightlining chutes
Ski Flex Felt:
I-beam stiff. There are 5 layers of metal in the ski. Nearly wore down the drill bit trying to mount them.
Best Described As:
intimidating
Notes:
Skied these all over the mountain yesterday. And this morning, nearly every muscle in my body is sore from trying to work them. you just have to exaggerate every movement and be on the skis 200%, 200% of the time or you will get your arse kicked. My first run down Zach's at Kirkwood was pretty intimidating...I must have fell 5 times in the first 1000 feet. I just kept crossing the tails. But once I got down toward the bottom on the flatter stuff, I was able to ride them and figure out where I need to stand on them to push them around and not got totally destroyed. After a few runs though, started taking them all over the mountain into several chutes, moguls and some steeps. Let me tell you, standing atop some exposure with a pair of 240 tree trunks on your feet is freaking terrifying!
:
All in all....super fun skis though
When they are mounted on the wall in my retirement home someday I'll be glad to say that I skied them at least once.
there will be pics and possibly video as well if there is interest.