The bullwheels stopped on Sunday, but there is still mad huge amounts of snow in the mountains, so my first day off, I went for a hike. The Bowl was still showing it's winter finery: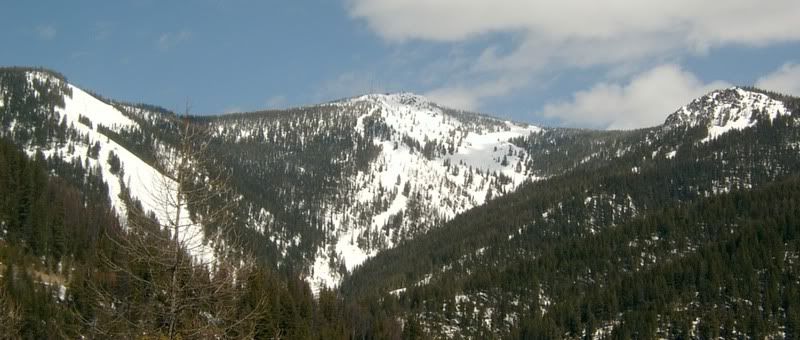 It had snowed a couple inches during the three days since the lifts closed, I learned I wasn't the only bear in the Bowl:
Grizzly Chute still looked majestic and bumpy, not to mention still having more snow than it gets most seasons, ordinarily it is closed by mid march:
I took a different route this time, as I had a singular objective, Long Chute: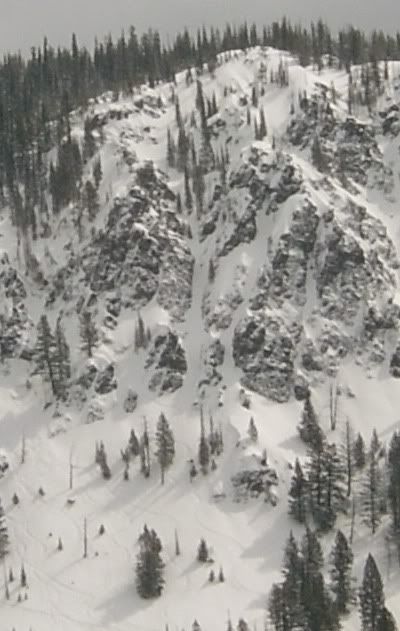 To put this in perspective, it's in the East cliffs at the Bowl (the cliff pics were from 4/11):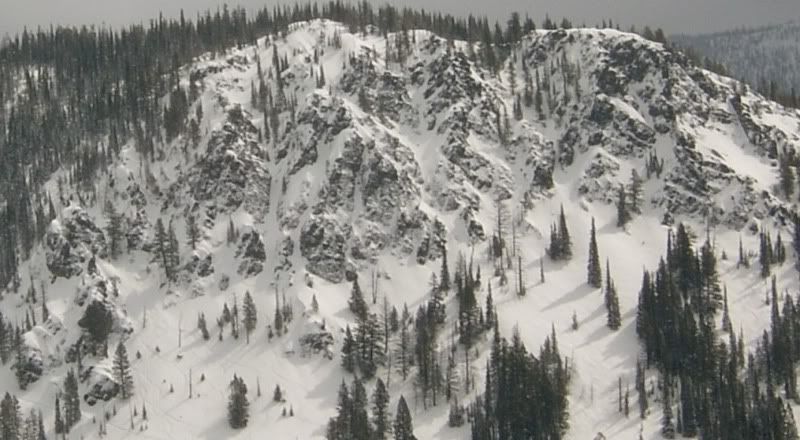 During the season I would never ski this, as I could get my ticket pulled, because: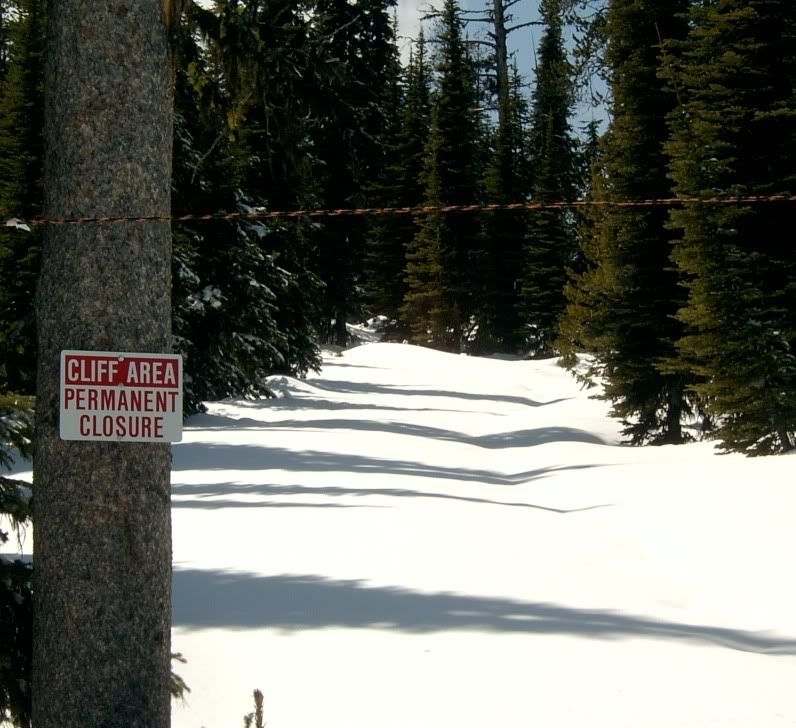 However the ski area is closed.
Having made it to the top, I thought I'd mug for the camera, note the skin on my forehead peeling as a result of a sunbathed closing day: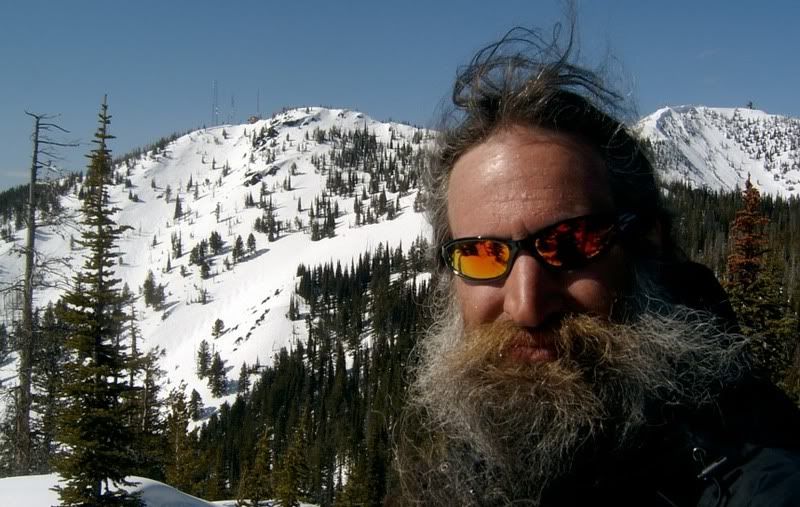 I took a couple shots of The bowls from this rare perspective (unless you're ski Patrol doing avy control):
I looked over the edge of the cliff into Long Chute (this drop is about twenty feet, I skied into the chute from the left):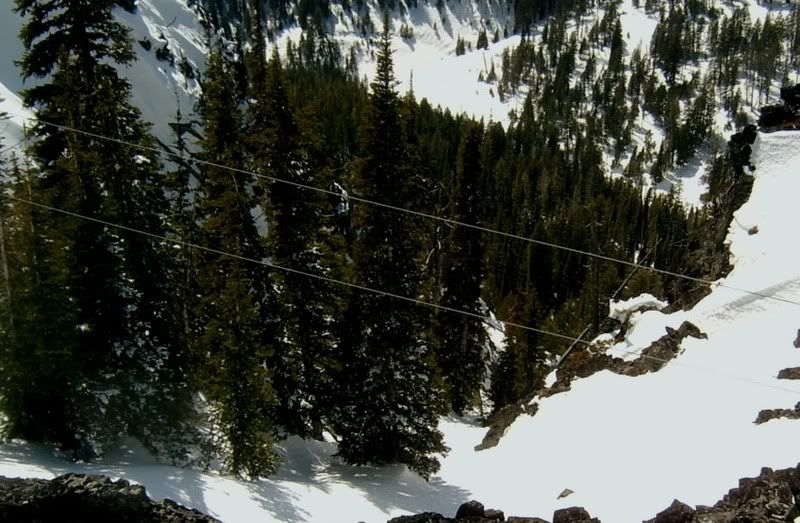 After starting down it, I decide to take a pic down the chute, but it didn't capture how ridiculously steep it was becoming as the chute narrowed:
I soon reached a point where it was one jump turn at a time:
I ingloriously side slipped between the few turns I made down through the chute, it was about 45 degrees, and ten feet wide at the widest, and it made linked hop turns difficult (especially since my AT gear is rather sloppy and imprecise), as the momentum would carry you into the walls. I was humbled by this experience, completely over-matched. Tight steep spaces between rocks is a bit of a phobia of mine, so I thought this would be a good challenge, and it was exilerating, but I couldn't release from fear and really execute. I suppose it could be straightlined, but it would take a superbeing.
A look back up, hey, that doesn't look that bad, I'll have to try again someday: