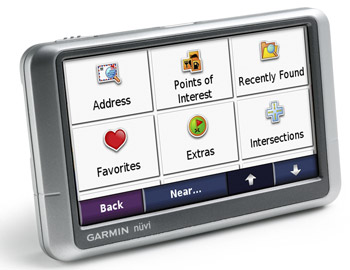 There usually is a couple of threads a year from people asking about GPS's. Yes many manufacturers are offering OEM GPS's but IMHO not even the best ones (Honda for example) are worth their $1,500-2,000 premium. I never really had much of a use for a GPS, I tended to know where I was going, but now I am traveling more, having one is useful.
I did a bit of research comparing Garmin, Tomtom and Magellan. I settled on this particular 200w for a few reasons.
Price:
I wanted something in the $200-250 range. I shopped around a bit but Costco had it for $199. With $199 being the lowest price and with their return policy, it was an easy decision where to buy it.
Ease of use:
Word on the GPS forums, the Tomtom was not the most intuitive to use. There was nothing about the Magellan that was standing out
Size:
I liked the widescreen display and that the unit is less than 1/2" thick.
After about a month of use, I am very happy with the purchase. I have found the information stored is very up to date including some new developments I have been in and new roads. I like the automatic night mode, where it switches from a white background to black, this is much less straining on your eyes. I also like the "birds eye" view where you are looking forward vs. straight down at the map.
On my Wild West Tour, I initially rented a car that had a Hertz NEverlost. I wasn't sure if it would have a GPS in the car, so I brought along my Nuvi along. The NEverlost (by Magellan) was so un intuitive in use. We were looking for the nearest Costco and it gave us one over 200 miles away, when we could actually see one from the highway and were looking for the way to get there. I was glad I bought my Nuvi along. I shut off the NEverLost and hooked the Nuvi up. It is also nice that a $200.00 has maps and info for the whole U.S. where not to log ago GPS's were limited to "sections' of the country.
I tried to read the manual to see of there were any "easter eggs" of features, but this unit is so easy to use just from the screen, it is "plug & play" at its best.
Side Features:
You can put up your own "wallpaper" via a SD slot. There is a bumch of "trip" features inc. top speed, ave speed and compass. Calculator and currency converter are also in there too. Plus many more.
Downsides:
I find looking for a store/hotel/ect is better than plugging in an exact address. Sometimes an address puts me on the wrong side of the street (as it actually does with my house), where the location brings me right there. Also choosing the shorted time will sometimes put me on a secondary road when I *know* there is a shorter time way to get somewhere.
Overall: ****(1/2)/5.