Here's some choice shots from a gathering I set up in Grand Targhee for Feb. 1-4. We had 10 guys from all over the West who came to get buried in GT powder. The daily dumps ranged from 7" up to 16" on the last day - our trucks were buried in the parking lot.
Here I am on cat-ski day, rolling down what will become their new lift-served terrain next year..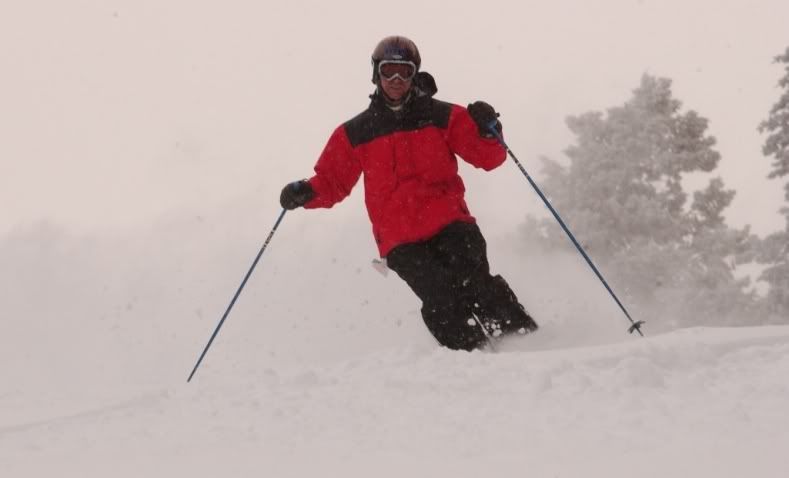 Jack rumblin' through the powder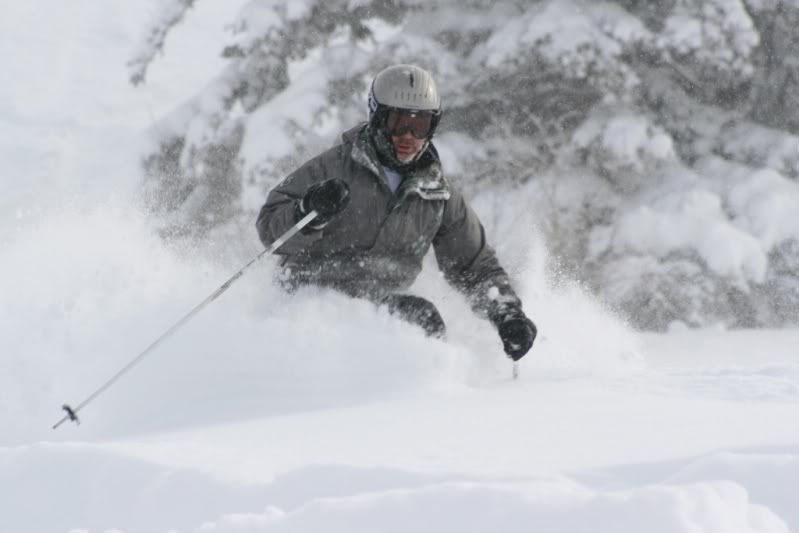 Scott waist-deep in the good stuff - amazing what 4 straight days in the powder does to improve technique..
Scott, Bob, and Mike - the three Amigos (tighten it up!)...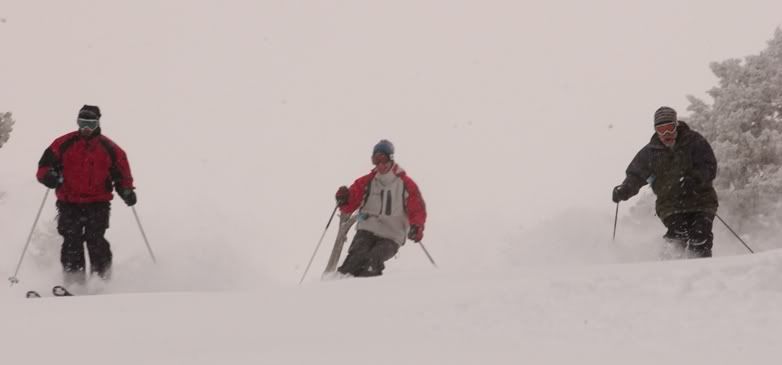 Ear to ear grins on snowcat day...
Last year was Tignes, France - next year's trip is still being worked out (either Whistler or S. Colorado).