Bob Peters and Tetonpwdrjunkie were there to show me around. I'm a newb at posting pictures, so bear with me. We covered a fair amount of territory, hitting paintbrush/toilet bowl, moran woods, tower 3 chute, dick's ditch, rock springs OB, and a little time eyeballing Corbets. Take my word on it, these guys are good!
Bob getting ready to drop into Insomnia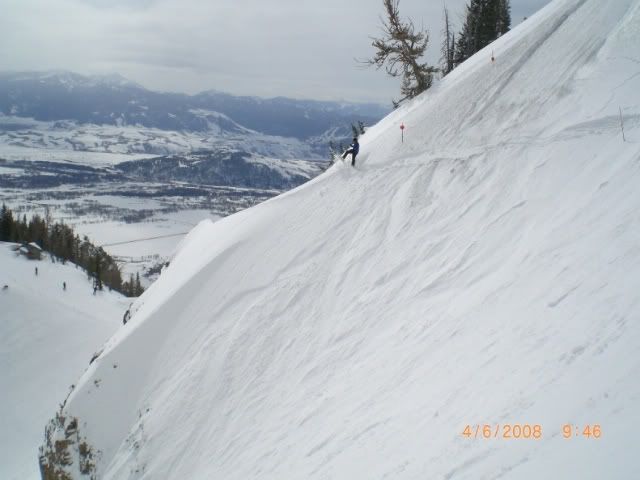 THe view into Insomina
Things get wierd on the last day of the season. I think that's Bigfoot?!?