An update,
Raced LOTOJA, finished 13th in my category at 10:54:06. Was secretly hoping for 10th or better and a time of 10:30, but crashed at mile 97. A big bruise and some road rash, but kept on riding.
GRAPHIC PIC TO FOLLOW!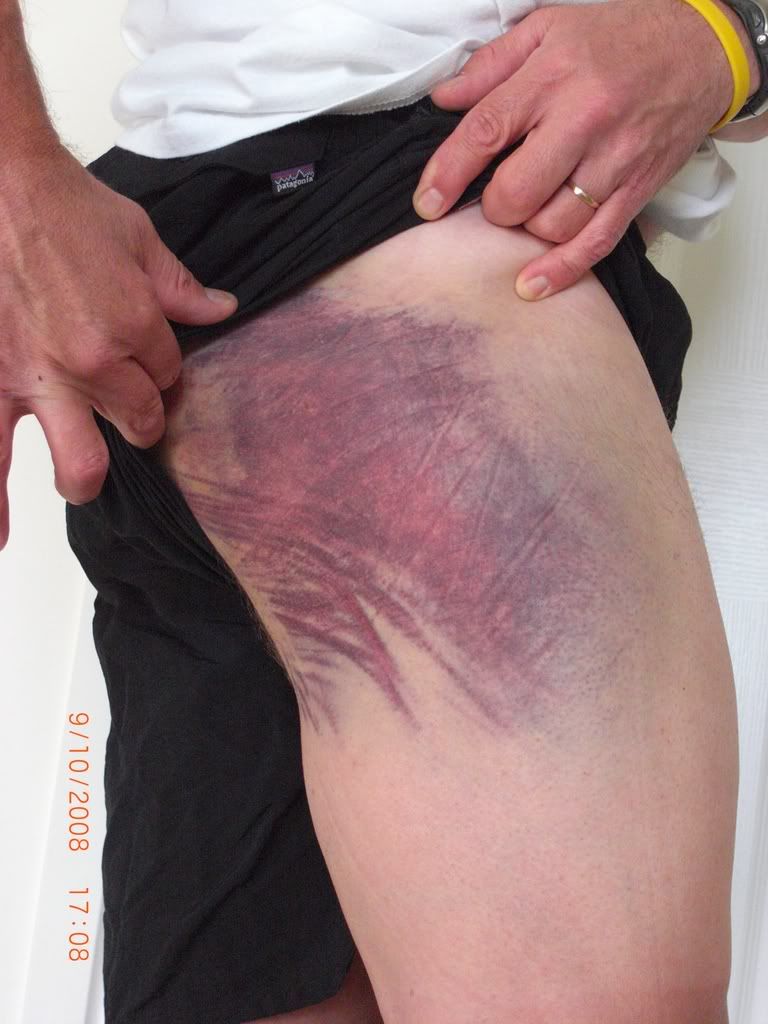 Anyway, I'm still in a compression stocking and will be until Thanksgiving.
Will be GTG for the ski season.
HB