There have been some other great remarks about the new Kastle skis sprinkled around different forums...figured I might consolidate some links and post our own review in a dedicated thread for easy searching...
First a quick review of the MX78...then some links...
Kästle "MX78"
121-78-105 16m radius@168cm
2008-2009
[
click here for LARGER version
]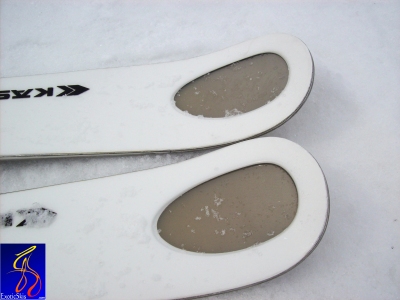 [
click here for LARGER version
]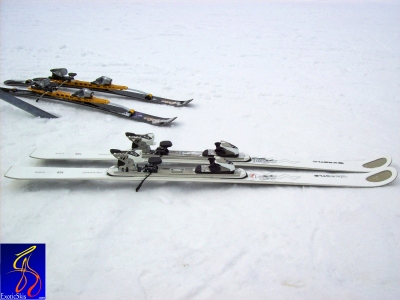 [
click here for LARGER version
]
Manufacturer Info:
Kästle GmbH
Edisonstrasse 2 | 4600
Wels | Austria
Tel: +43 (0) 7242/207011
Fax: +43 (0) 7242/207011/70
Wels, Austria
Suggested Retail Price (MSRP):
$ ?
€ ?

Usage Class:
High-End all-mountain expert skiers
Your Rating (with comments):
(1="get me off these things"->10="I have to own a pair")
8-9 for expert, dampened, hard snow carving and race-like hold. (not tested in softer snow)
6 for intermediates (not for less-technically inclined users)


Summary:
Kästle's narrowest "all mountain" ski. This is the ski racers would want on their day off for hardpack frontside carving. Robustly damp and quiet power tool for holding race-like arcs on hard surfaces. Full top and bottom titanal and rubber layers above and below its core. Not for the faint-of-heart or weak skiers. This ski has a classic Austrian "sucked onto the snow" feel to it. No snap, just carving power on-tap an any speed you like. Strong finish in the tail. Don't get in the back seat with this ski. Remarkably long-feeling for its 168cm length. Buy this one shorter than you normally would. Quiet and secure. Nothing will shake this ski off its line. Wonderful shape to its turns. Rewards a strong technique. Thoroughbred carving weapon for purists. Other brands of skis should be concerned about this carver.
Ski Designer

:


"Kästle" - Rumored to be race-room bred from the minds of Fischer ski technicians and manufactured perhaps in the Head facility in Austria?...can't be sure.
Technical Ski Data

:
Ash-silver
fir
vertical-laminate wood core,rubber-damped edges, full rubber layers above and below the core, fiberglass sandwich with upper and lower 0.5mm Titanal layers.
Available in 156cm, 163cm, 170cm sizes.
Pre-Skiing Impression:
Damp and serious with a strong flex. Long metal demo plate and torsionally robust. Feels like a race ski with the dangerous rebound removed. Excellent fit and finish. Very cool hole in the tip with a colored insert. Simple white graphics. No-nonsense. This ski means business.
Test Conditions:
Dry, hard-packed and frozen granular surfaces. Typical "Eastern U.S." hardpack carving surface. Very nice for testing this kind of ski.
Test Results:
Skating to the lift immediately let me know this ski is secure and damp. Feels "sucked onto the snow". I will have to up my game a bit to get the most out of this ski. First few turns felt like it wanted more speed to build up exit-power from the turns. It feels like a race ski. The faster I went, the more it responded to input and edging angles. After a few hundred yards, the first thing that came to mind is "this can't be a 168...feels like a strong 175cm ski...at least"). The ski can be drifted just fine, but it really wants to be driven into a strong carve where it comes alive and sucks itself into the surface, creating an infallible grip. Addicting security on the hardest surfaces. Allows you to go much faster with less hesitation when the snow is hard enough to leave no tracks or edge marks. The geometry creates a really smooth and graceful arc when you pressure the length of the ski from front to rear in a balanced fashion. There is no snap at the end of your turns, just power to project you into the next direction. This smoothness can be deceptive, and if you get lazy at speed and fall into the back seat, you could end up behind the MX78 in a way that will surprise you. This is a smooth, professional carving instrument that can take any amount of pressure you can dish out and reply with a strong set of railroad tracks behind you. I was about 185-190 pounds on this test day, and I would hesitate to put lightweight skiers on this ski unless they had some race training or were strong enough to command it with accurate technique. Experts only is my opinion. This is a wonderful thoroughbred of a ski. I wanted to try the other models reallly, really bad.

Analogies:

(this ski is like...)
Race car. Drive it accordingly.
After Skiing These, I Want To...
Try the other models in the lineup and spend a day with the MX78 in gates.


Self-Description of Skiing Style, Ability, Experience, Preferences

:
5' 11", 190 lbs. Expert groomed-surface carver, "old-style" race inspired, "foot steerer" with fairly sensitive edging feel. Loves to hold long arcs with lots of pressure on the downhill ski (you know the type), but also loves the feel of both skis on-edge leaving tiny railroad track edge tracks. Not an instructor, but 10 year coach for youth race team in New England (bulletproof is the norm).