No joke... this was one fine April Fool's Day.
I met up with Bush and his two friends, Tim and Adrian, this morning. I could only do a quick tour with them before I had to come in to work, so we buzzed up to the top of the mountain and out of bounds. The light was a little flat with thin clouds and feathery snowflakes falling, so I apologize for the quality of some of the photos.
Our primary destination was a couloir called Zero G. It's just outside the ski area boundary, to the south of the backcountry gate at the top of Rendezvous Bowl.
This photo shows the main part of the couloir from below, with our route marked in orange:
It's a little funky to get to so please don't try this on your own. It's kind of easy to get cliffed out if you miss the entrance. It's also a place that is VERY exposed to serious avalanche danger if the hazard is high (which it was not today).
So here's the money shot of what you get if you happen to luck into good timing. Tim had dropped into the entrance two turns above and this photo caught his entrance sluff cascading over the rock face: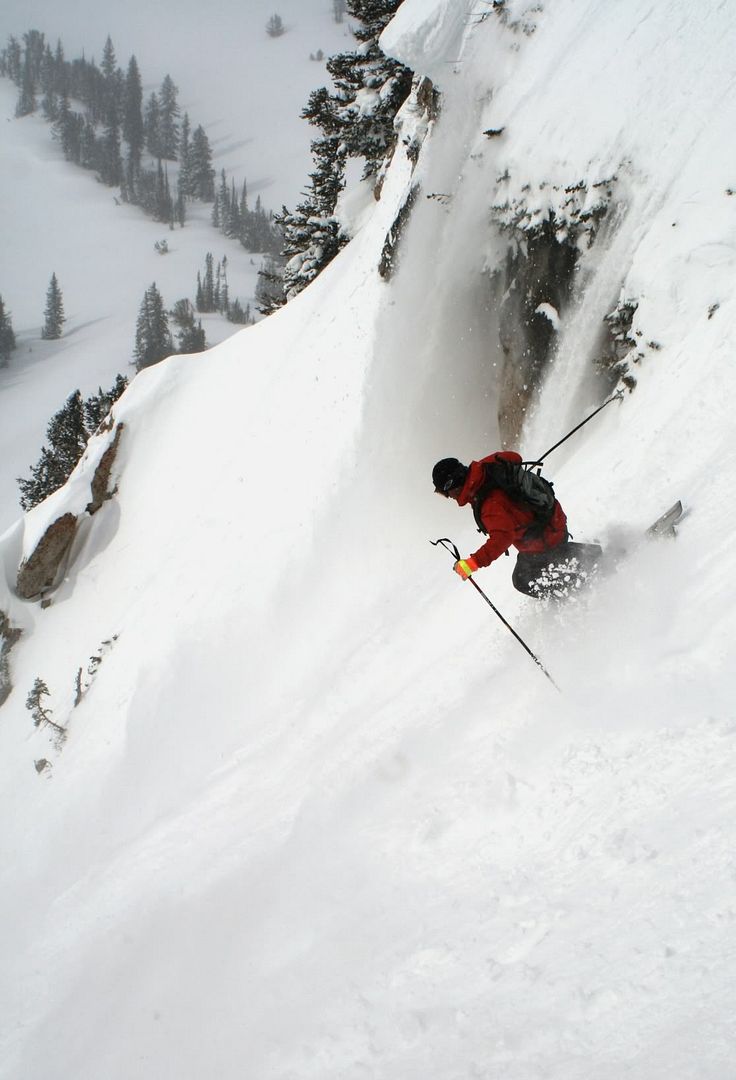 Here are a couple of shots of the sucky skiing we had to endure on the way to the entrance:
Bushwacker...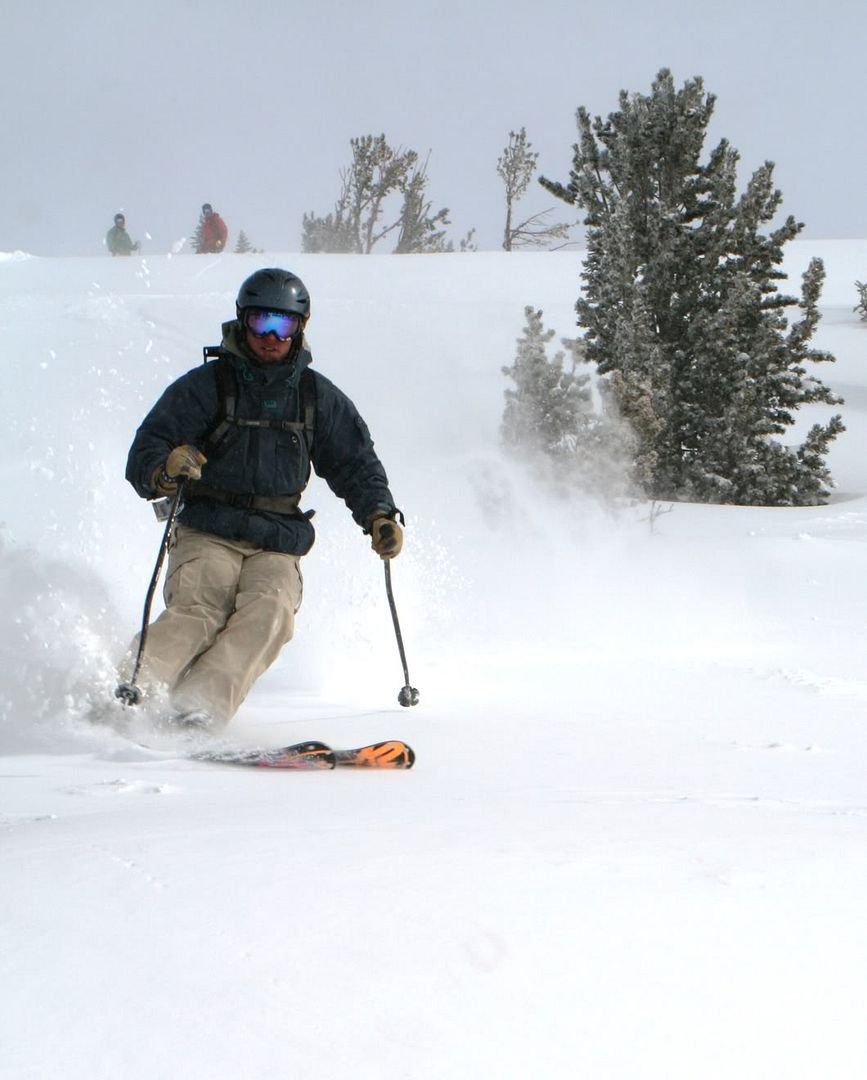 His friend Adrian: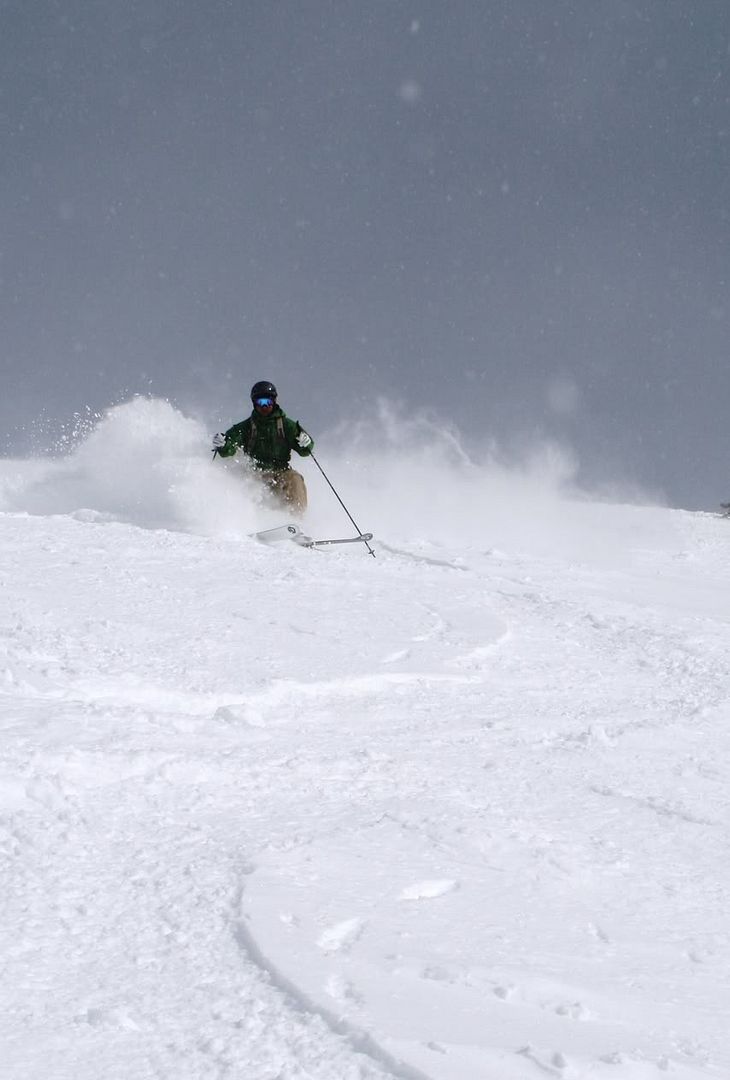 And Tim:
Here's Bush dropping into the main entrance to the couloir: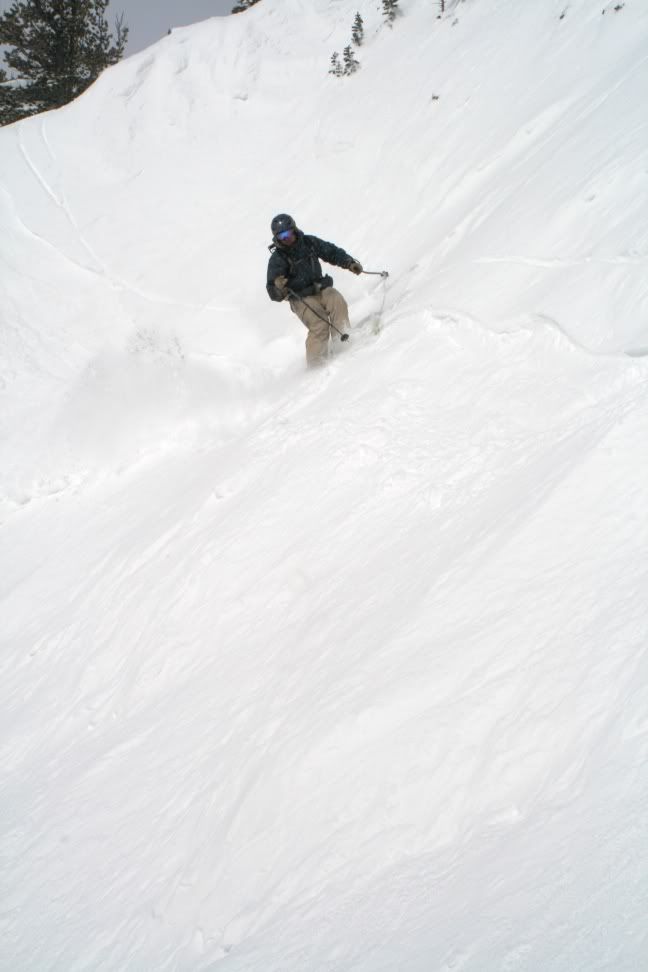 Still dropping...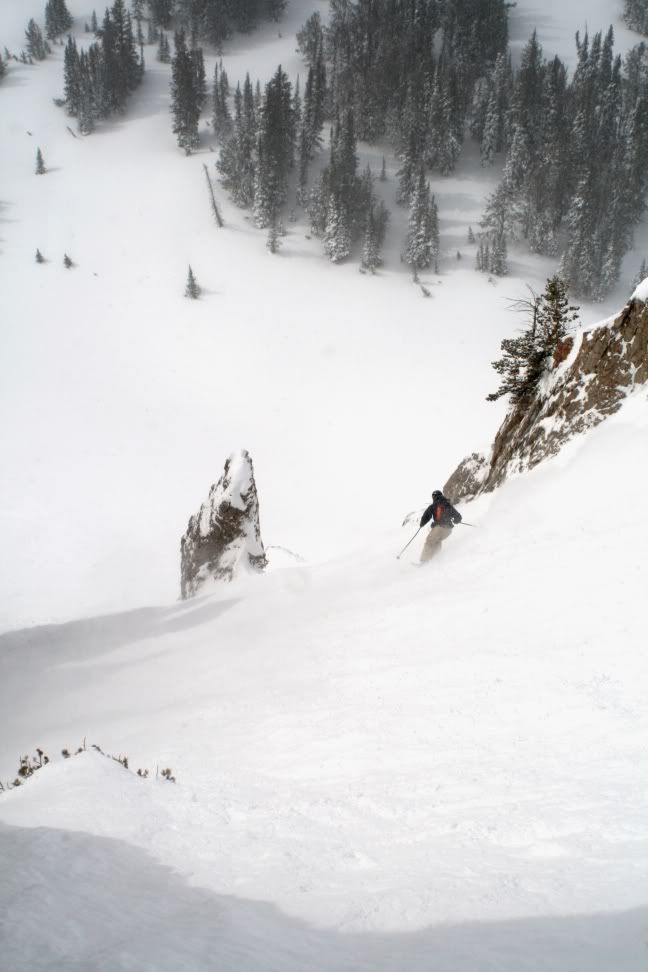 And a wider shot from still further down: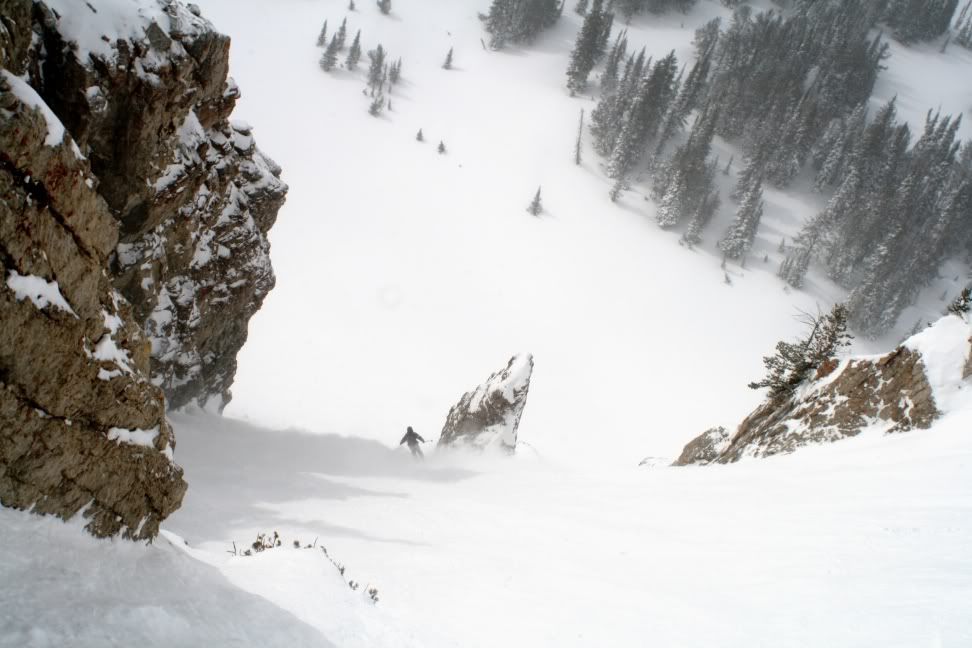 More photos on the next post.