I just returned from spending a week in Summit County skiing. The weather was beautiful, but there was a significant lack of new snow while we were there. Most everything was wind packed and heavily trafficked but there were stashes of wind-blown powder to be found. Fortunately the lack of snow made most everything very stable so no part of any mountain was closed the entire time we were there. Sadly it dumped the day we left.
Here is the crew (all racers):
Left to Right = Mike, Frank, Joel (front), me, Chris (younger brother).
Introductions:
Missing from that photo is HeluvaDad (some may remember him from LGC3). We spent the week trying to keep up with HeluvaDad (no joke). The guy is in better shape than he was last year when we were there.
Joel is the one from the group who is pretty sure he can fly. If there was a competition that combined big air competitions, powder skiing, and downhill he'd be first in line.
Here is Chris. Chris doesn't like to turn unless he absolutely has to, and even then he debates whether it is
really
necessary or not. He became famous on this trip for skiing Peak 7 at Breckenridge from the top to the bottom in a scant 7 turns. We had to tell him later that he was allowed to make more turns than the peak was numbered.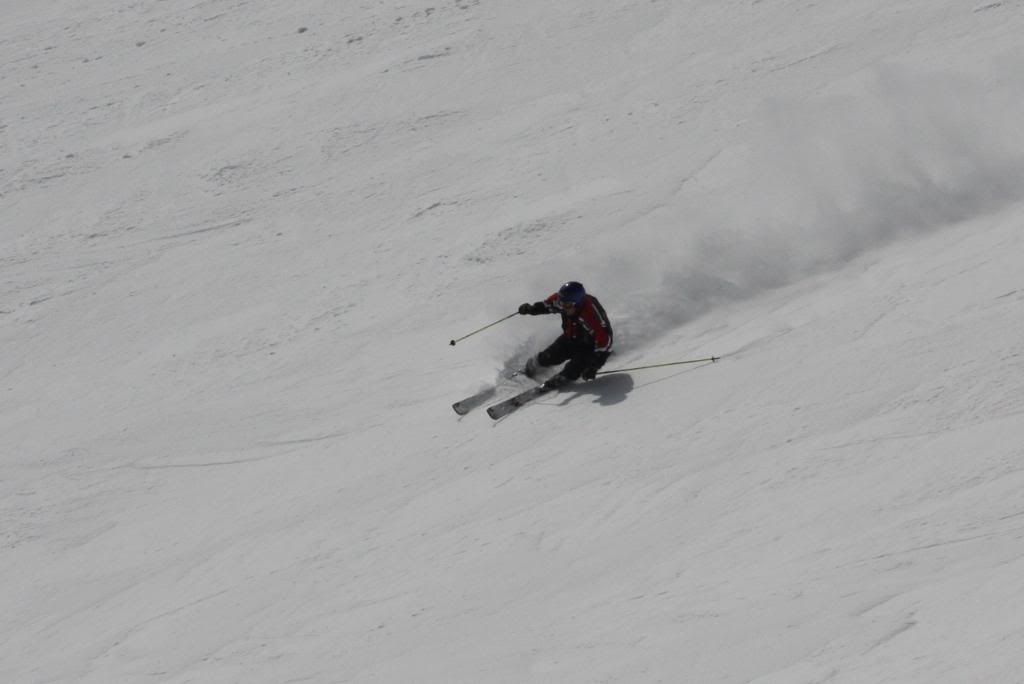 Mike skied on the Syracuse ski team when we were all in college. For those who don't know - Syracuse has one of the best teams in the country. This guy can ski. If you ask one of our other attendees, he can also pick up all of your equipment after it was been scattered down a treeless bowl too.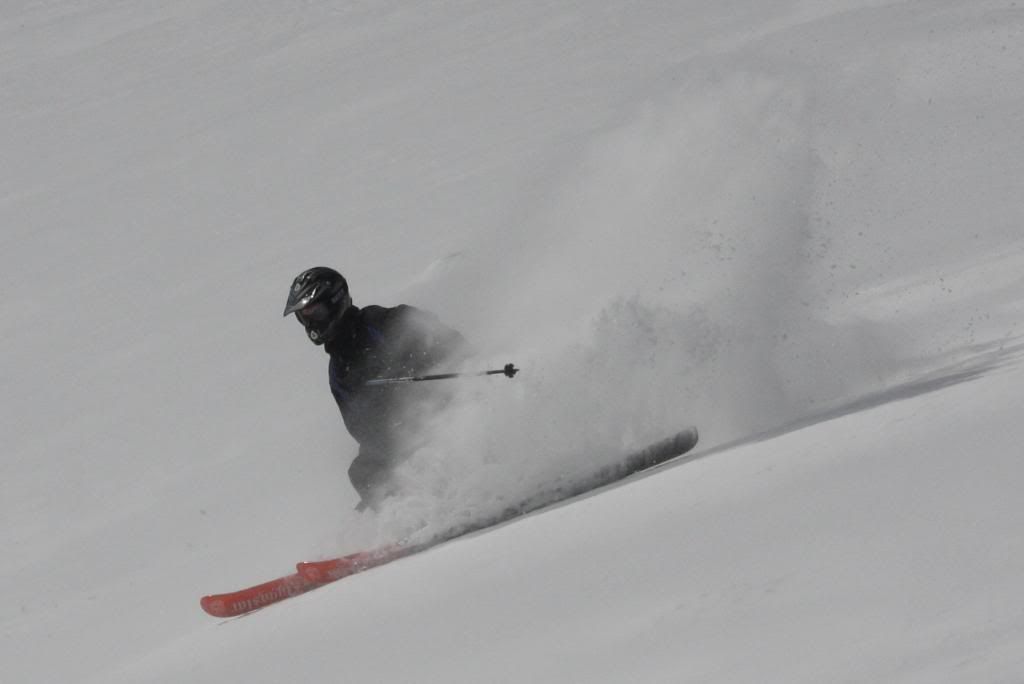 Frank is a go anywhere, do anything kind of skier. This was Franks first experience out west when he wasn't on race skis, so we had to show him around a bit. By the looks of things I think he was enjoying himself.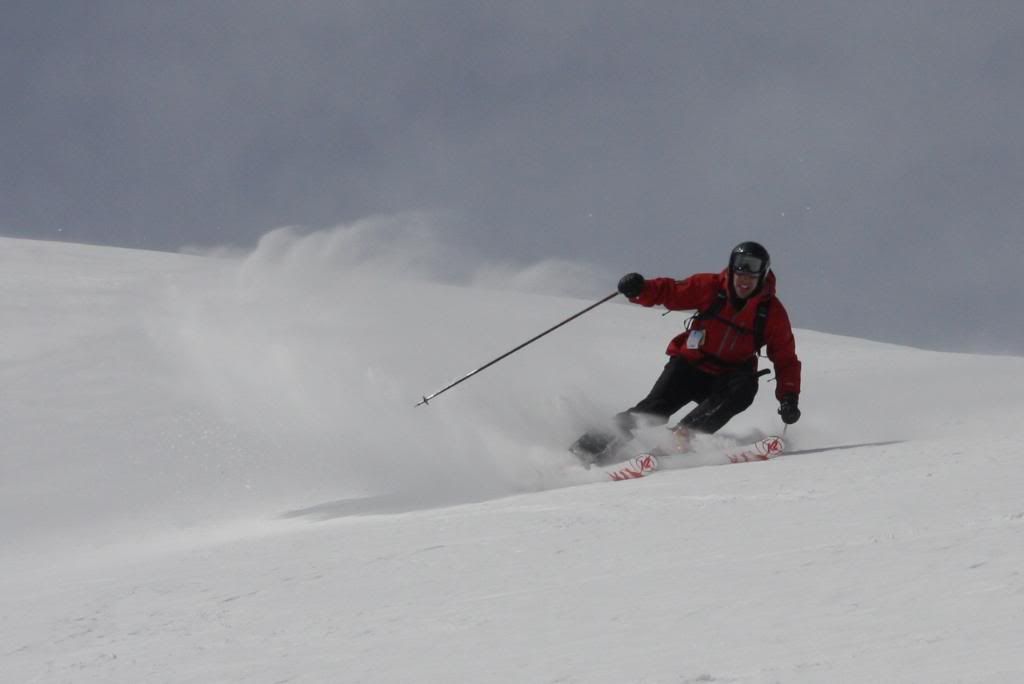 HeluvaGirl (Kathleen) also joined us for the week but didn't follow us
everywhere
we went. This was her first trip out west after only about 45 days of skiing in her life. Not too bad.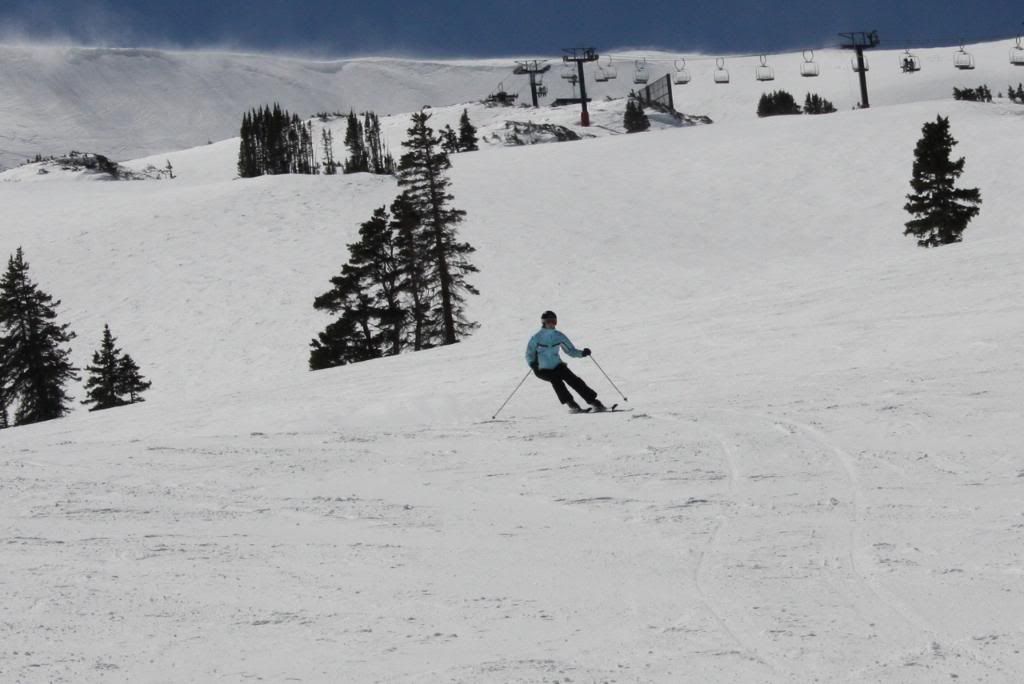 Then there is me. I got to chase these guys around for a week. They are definitely the strongest group of skiers I have ever skied with. Okay, so I've skied with these guys for a good portion of my skiing career, but it is rare that we all convene at the same place out west for a week. Here I am at the top of peak 8 at Breck.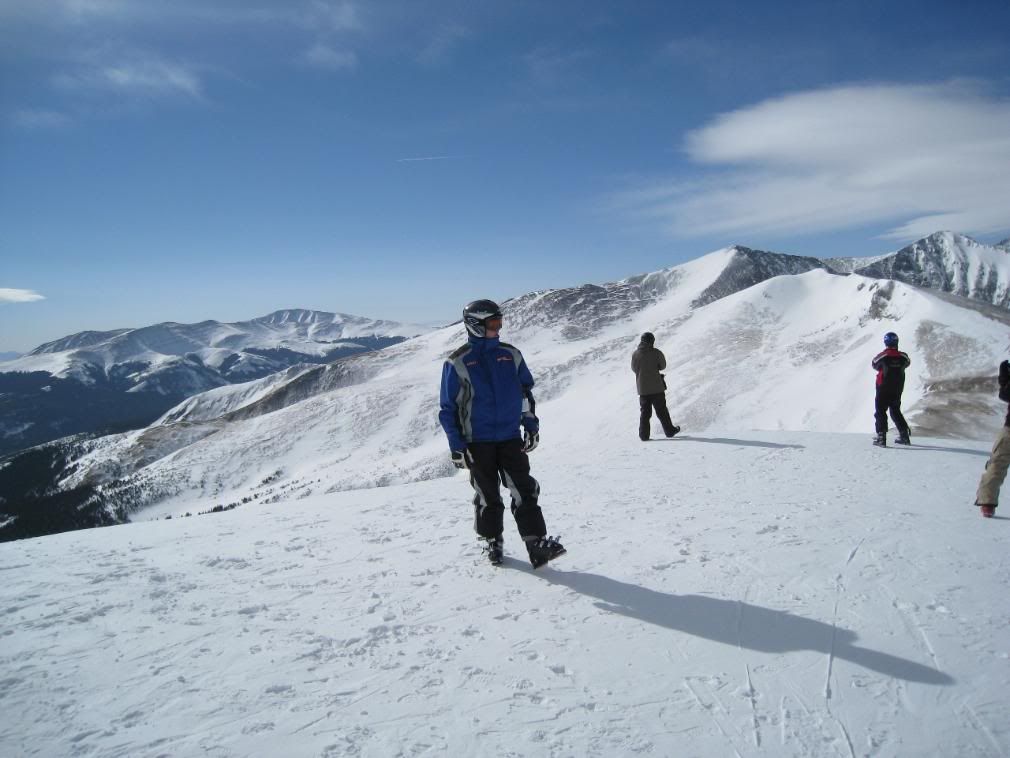 More to come...
Later
Greg