and Dakota and Maddie
Hiked Jakes Peak with my friend Jake and the other two usual suspects.
Here's some photos, most aren't worth a damn.
Clicking on them gives you bigger versions of pictures that aren't worth a damn.
Jake and Emerald Bay
Jake and Dakota
Jake setting the boot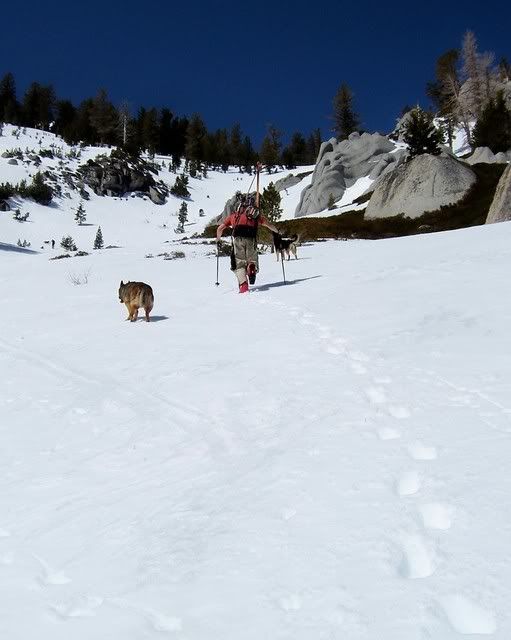 I need water after Jake's booter
Maddie is ready for climbing season
Warm enough for some decent roller ball action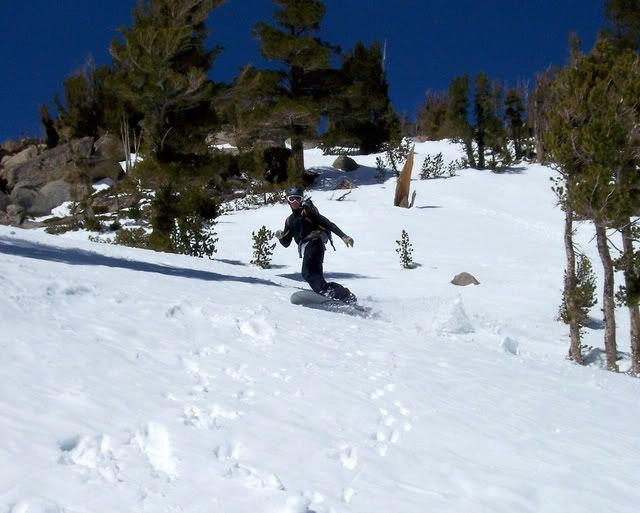 When it's this warm in California you go surfing
Here's a crappy photo I took of Jake to say thanks for setting the booter
Since all this isn't enough to wear out the little man, you gotta stop by the beach and throw a stick.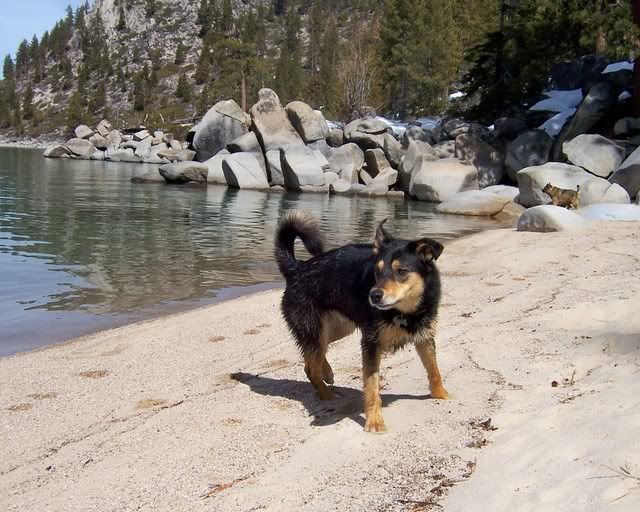 Thanks for readin'