We just spent a week on Aspen and Vail, and I got to do a little *skiing* with my oldest, who is four, in Snowmass. Here he is:
Complaining about having his boots put on: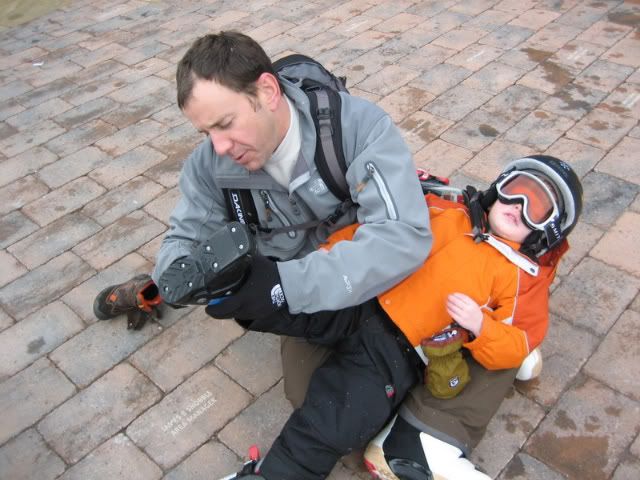 Fresh out of the Skittles (small people-mover gondolas):
Telling me that (oops) he hadn't skied the *big hill* without an edgie wedgie. Little late now. . .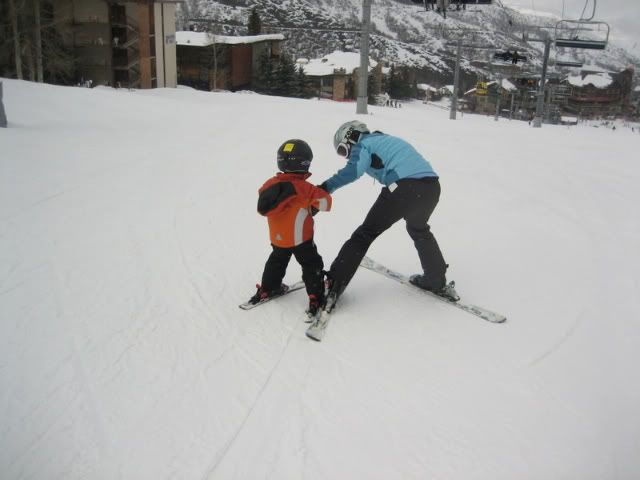 Mommy having to basically carry him down after the no-edgie-wedgie *problem,* while he pointed out *exciting* things about the scenery.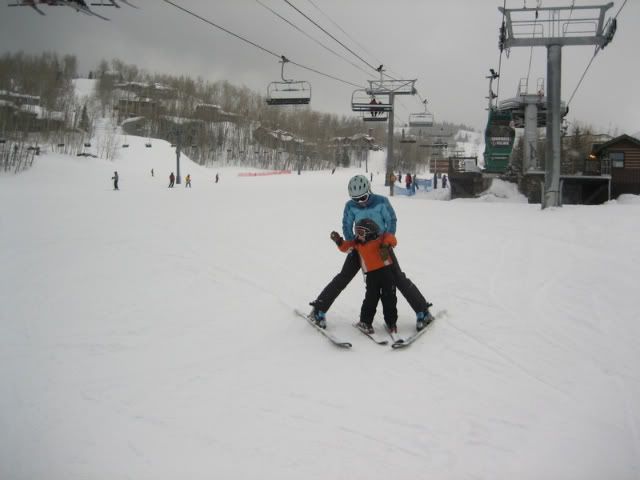 Once we got to the true baby-bunny-hill at the bottom, he was fine and showed me his stuff. The only problem was that the magic carpet was finished for the day, so I kept having to skate back up the hill while his Daddy pushed him up, so he could show us more.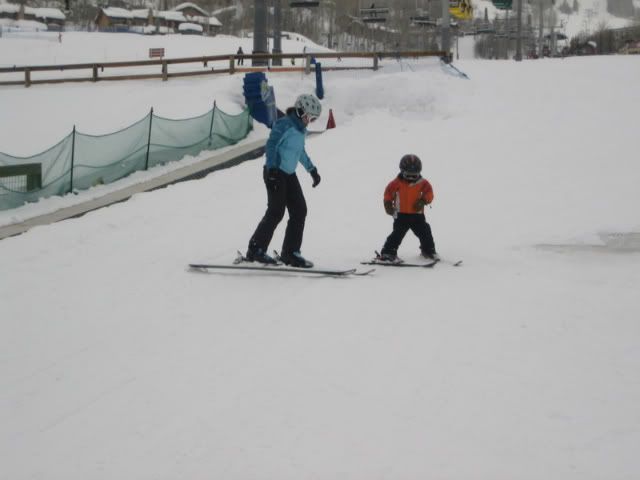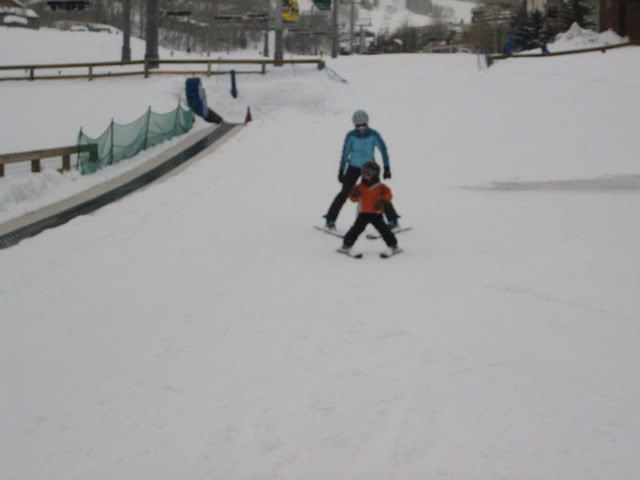 I <3 my kid. Even though he was sick half the trip, he was mostly stoked and did an awesome job. At Vail, he learned to ride the lift. . . an important event of which I have no photos, sad to say.