As noted by Scaryfast, it was a GOOD day. Snow the tiniest bit on the heavy side for CO, but buckets of the stuff. MUCH fun to be had. Many tracks to be made. Too much fun to go overboard on stopping for photos. But here are a few.
(Although I must note that Saturday looked just a little bit spectacular, too. I was sad to leave.)
Me on Iron Mask:
Submarining tips on Red Square. . . must recover (and laugh)!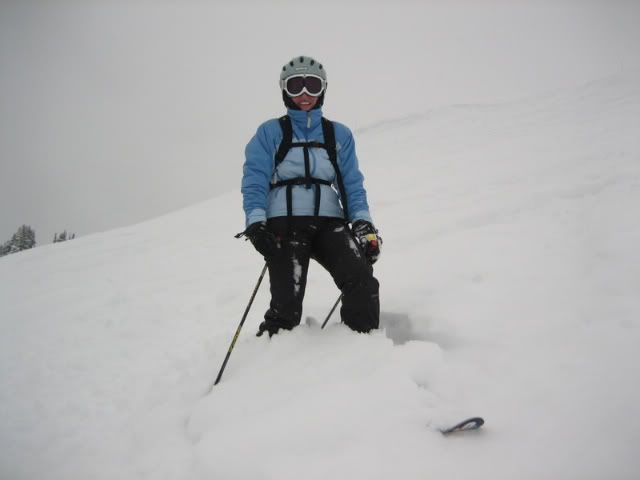 Husband as sun started to come out on for about 20min of brightness: