I have been planning a trip to Chamonix for a long time. My buddy backed out - so was heading to spend a week in chamonix by myself. Another buddy of mine was organizing a ski safari in the 3_Vallees, Tarantaise valley - so i decided to join them after spending 3 days in Chamonix.
What can i say about chamonix that has not been said before. Certainly a must at least once in your life. The whole trip lived up to everything i have heard about France - and more. My friend who has visited France many times warned me that the snow sucks and it is not as good as here. Luckily - he was wrong. We skied fresh untracked powder EVERYDAY. of course we had to hike to it - but still.
Main street Chamonix. tons of nice bars - british, american, irish, swedish - you name it.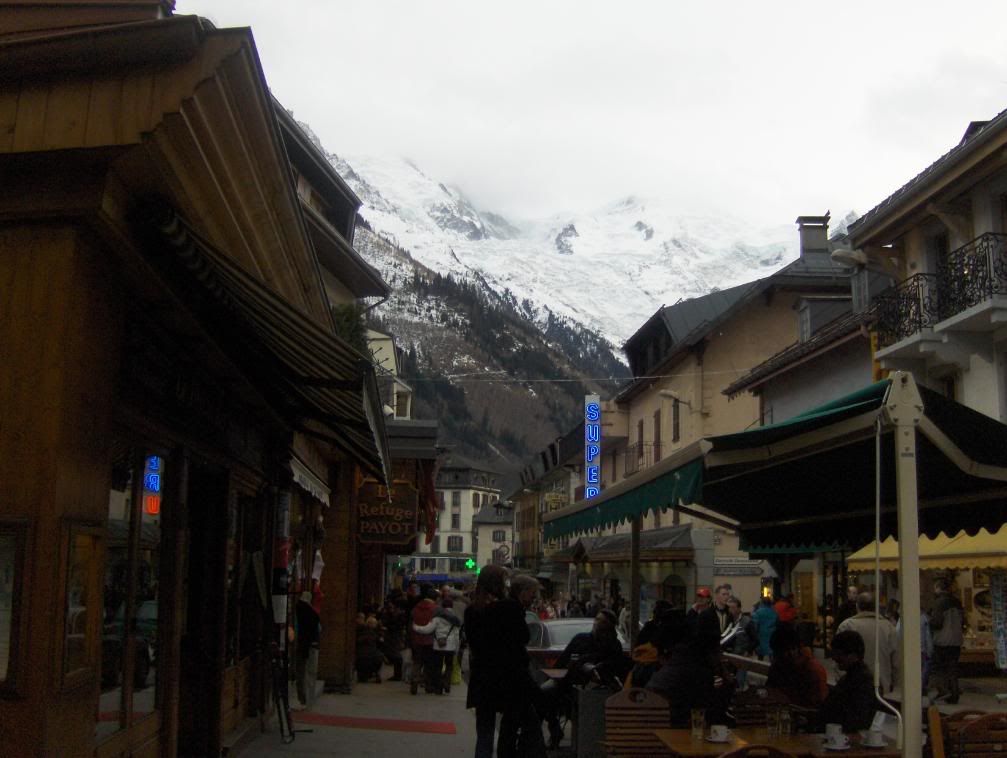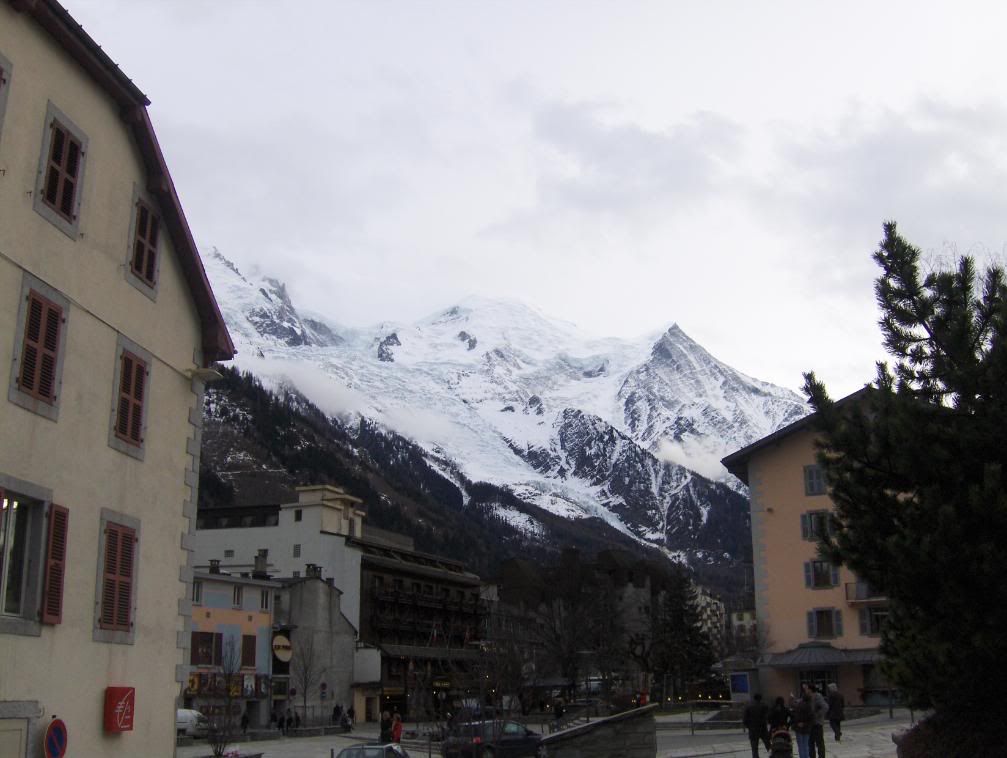 I signed up with the official Chamonix Guides. They asked me to land up at the tram at 845am. They had over 3 ft of snow the previous day. the Tram was closed the day before. in the morning the wind up top was apparently blowing at 50mph. So the first tram up was at 930am. we got a reservation for the 15th tram up at 1130am.
Getting down the arete - is a classic experience.
The guide gave us a harnesses and roped all 8 of us. He took our ski poles and had crampons on. It is quite tricky -
as i slipped and fell on my butt. I was about to slip under the ropes - the guide rushed down, grabbed my skis from my hand. I was then able to get some leverage to get up.
Since I signed up with a group - the guide takes us down
the standard Vallee Blanche route - which is intermediate skiing at best.
Highly dangerous as there are crevasses everywhere.
we came across a rescue helicopter trying to rappel somebody out of a crevasse just few feet from where skied.
apparently a snowboarder - without a guide - decided to
remove his snowboard and walk over a flat section. the snowbridge collapsed under him.
Apparently for the last few years - the snow does not reach the valley bottom. So you have to hike the 200 or so steps
to the Montnevers station. And take the train down to the valley.
Next day, I signed with a guide ski to Grand Montet. Great
fresh powder on the glacier again. Skied with a bunch of great Norwegians.
On to Courchevel on wednesday to meet my buddies. It was dumping heavily.
So today - the guides took us off piste but all lift accessed - around Trois Valles - to Meribel, Mottarat, Les Menuires. We were having so much fun in knee deep powder we did not get to Val Thorens.
Blue bird day - skied down to La Praz (in the background) took a shuttle to ..
Champagny and up the lifts to La Plagne.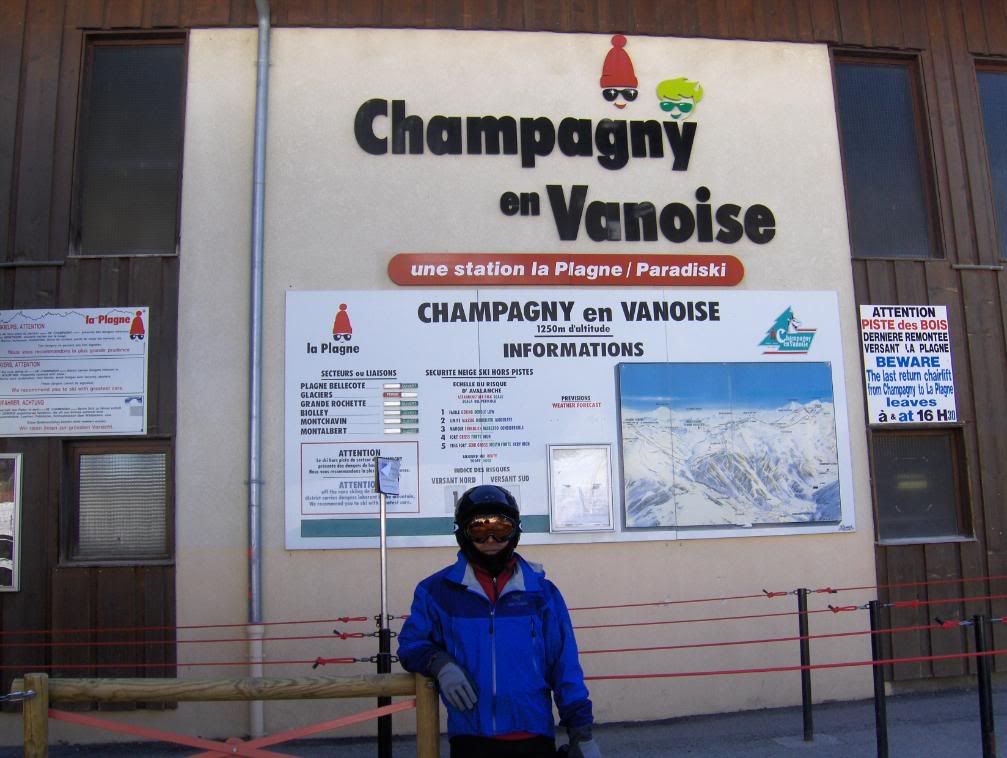 More Untracked powder with a some traversing.
Its beautiful up here.
Letting it go
Plenty for everybody for another 2500 ft
Aaah - but no more snow below about 5000ft altitude.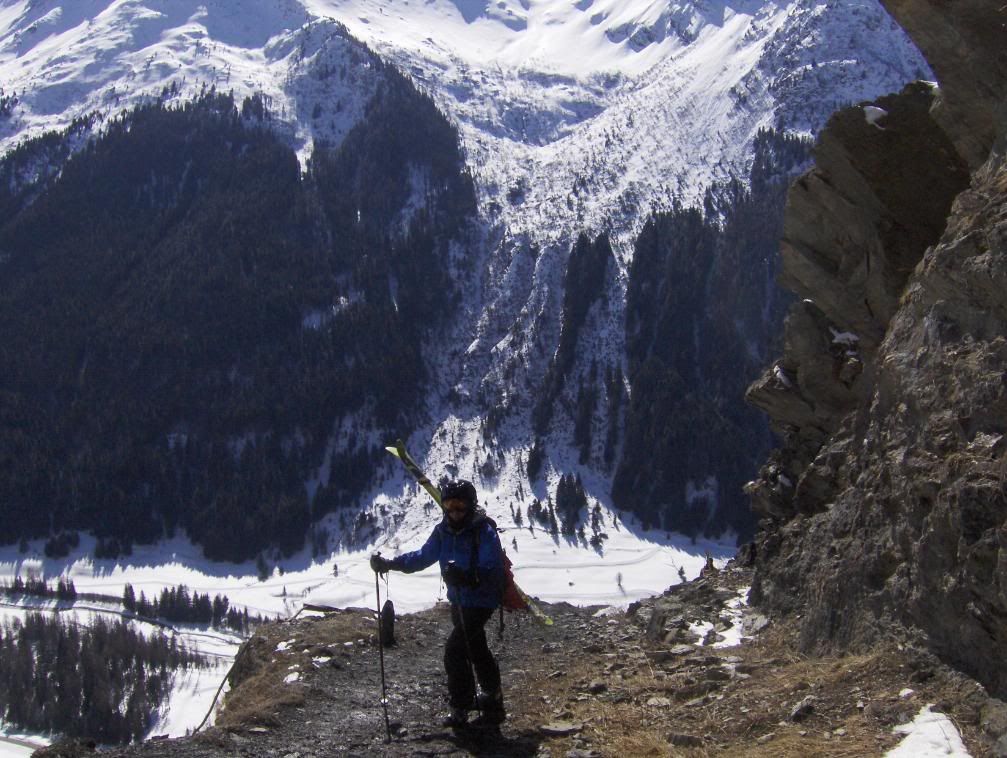 So have to hike down.
to get picked up by a FREE Shuttle !!! - which takes you back to the lifts.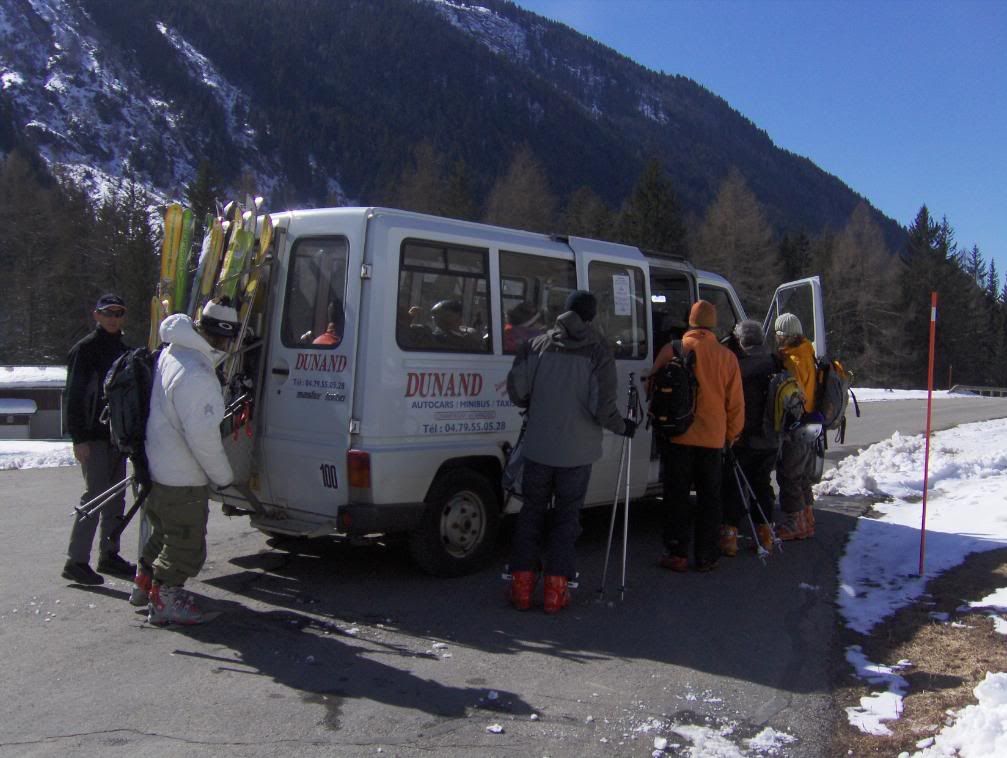 So in the afternoon - we take the lifts all the way to the top of La Plagne. traverse and hike about 30 minutes to reach just below Mt Bellecote.
This is the North face of Mt Bellecote. This picture which i grabbed from the internet - was probably taken in a low snow year. Most of the rocks were covered. We entered just below the top on the right.
into Couloir Canadien. 3000 ft of knee deep untracked powder. We finished up at the bottom near the trees with not much snow between them. So a little hop skip and jump to a waiting shuttle.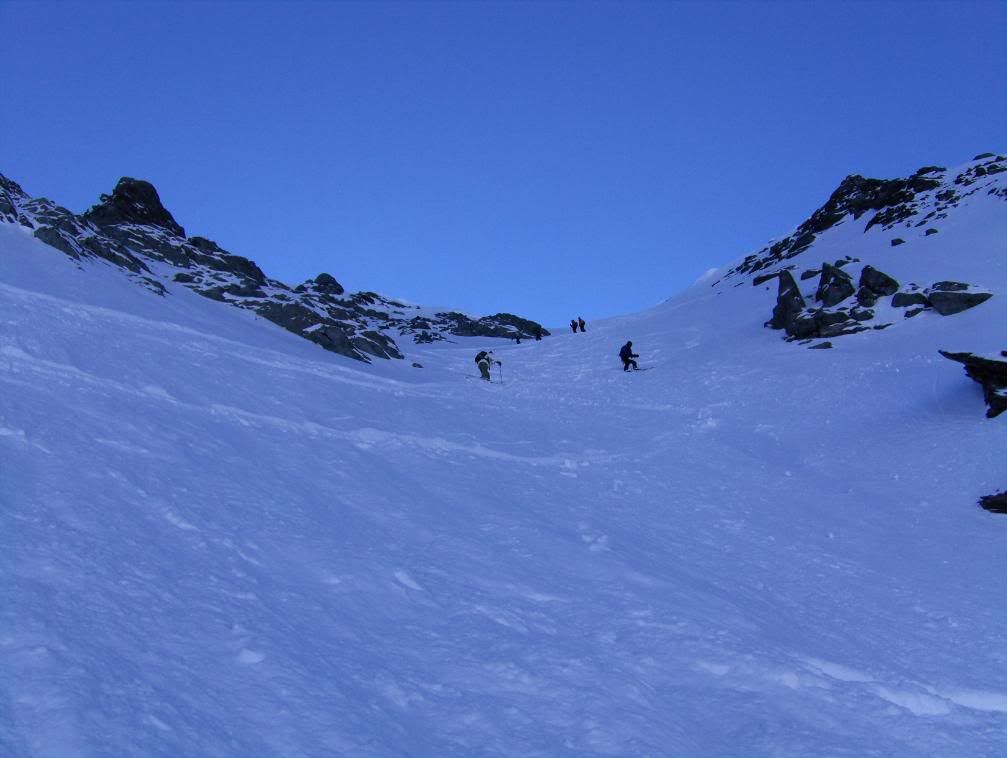 Friday - we started at St Foy.
took the lifts to the top. Some of us Skinned up.
Others decided to do it the old fashioned way. took us about 2 hours
Couloir La Folietaz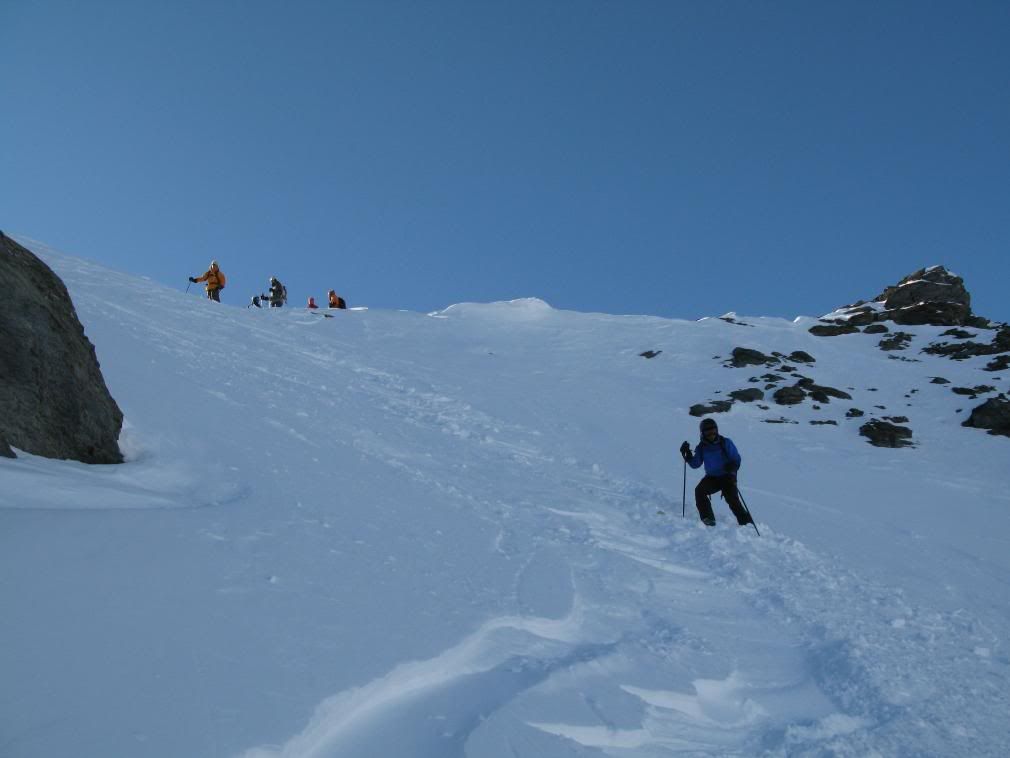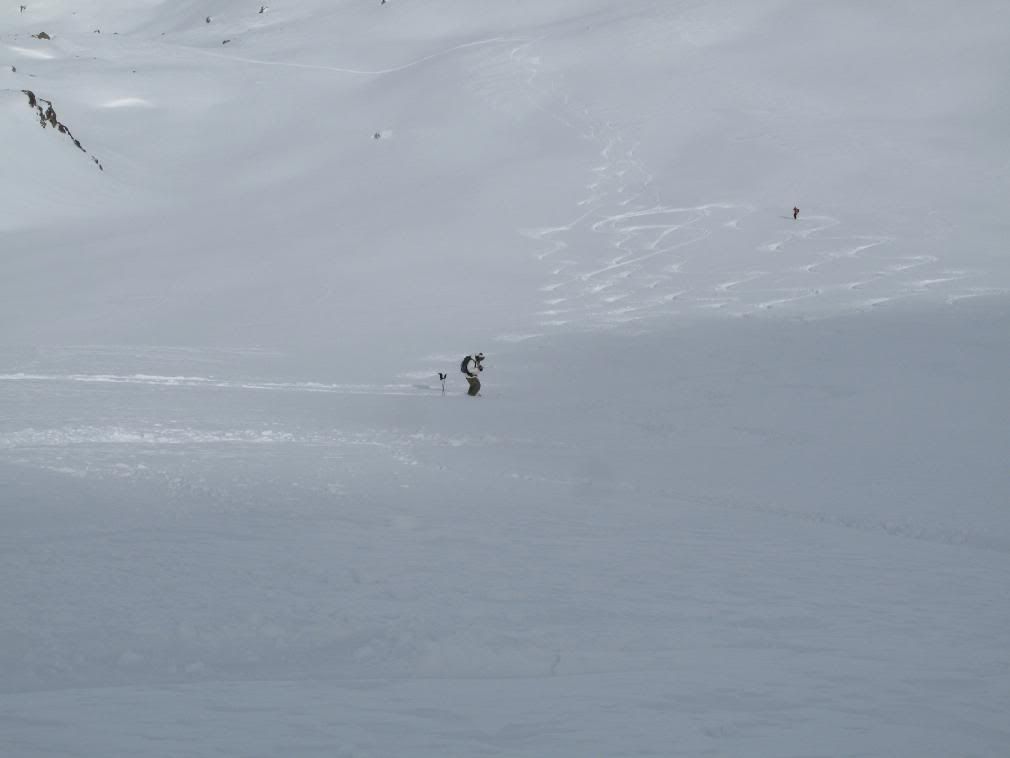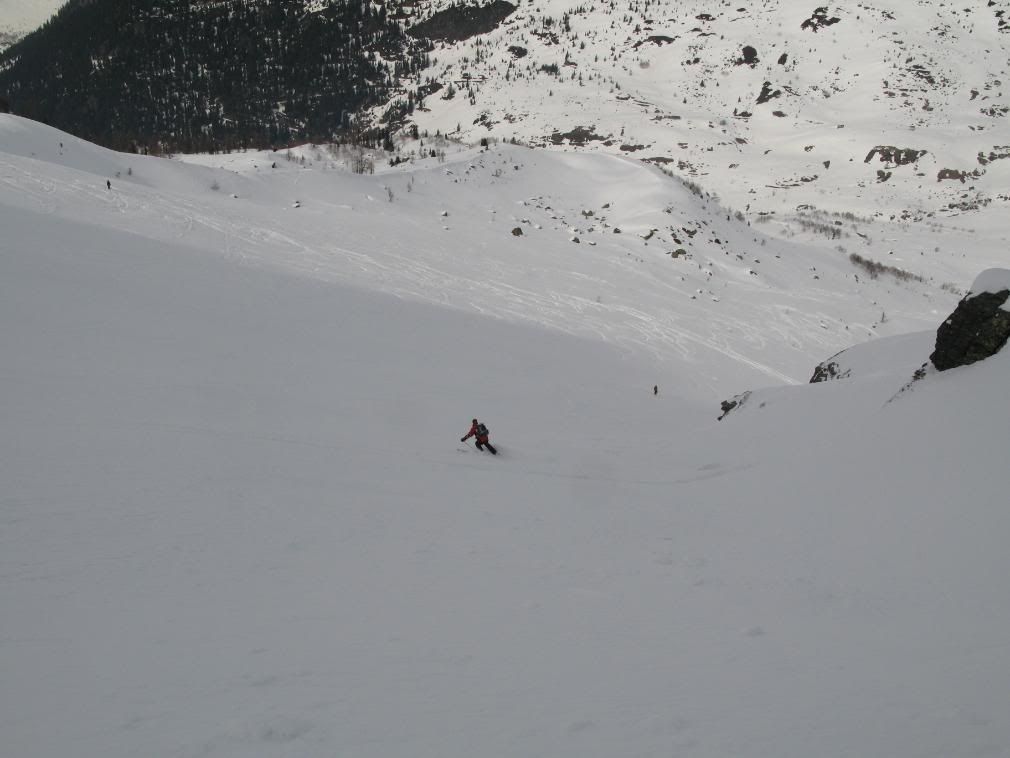 Snow runs out. more hiking at the end of the day to a waiting shuttle.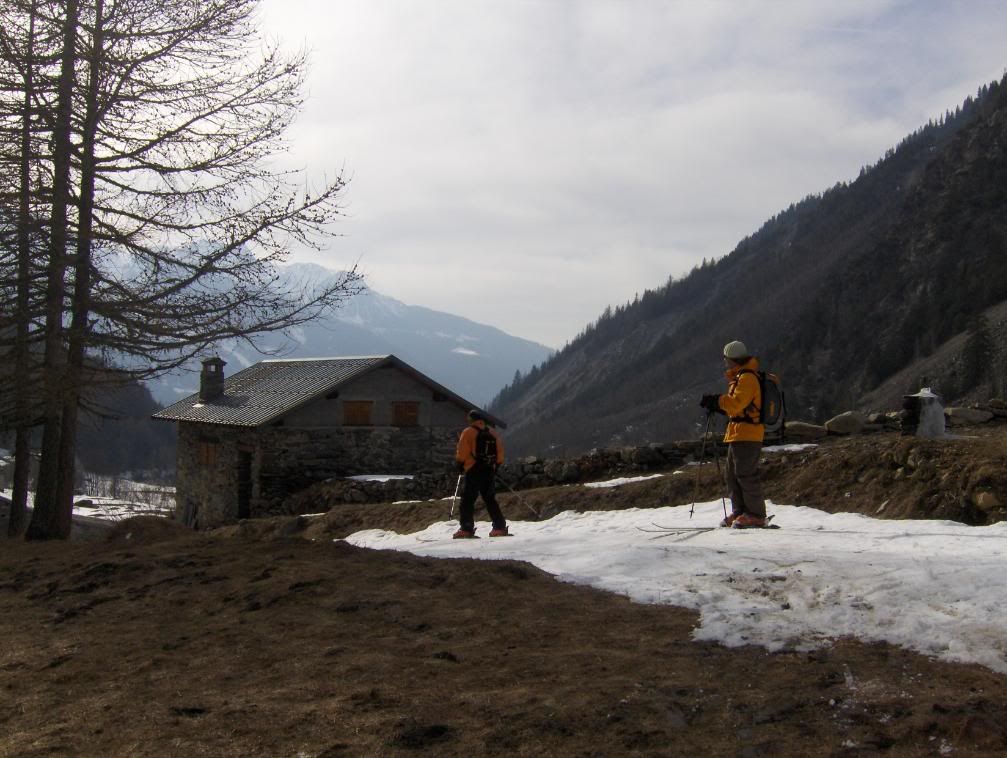 Saturday - On to Val D'Isere.
Skiing around the resort today with some groomed runs and some off piste.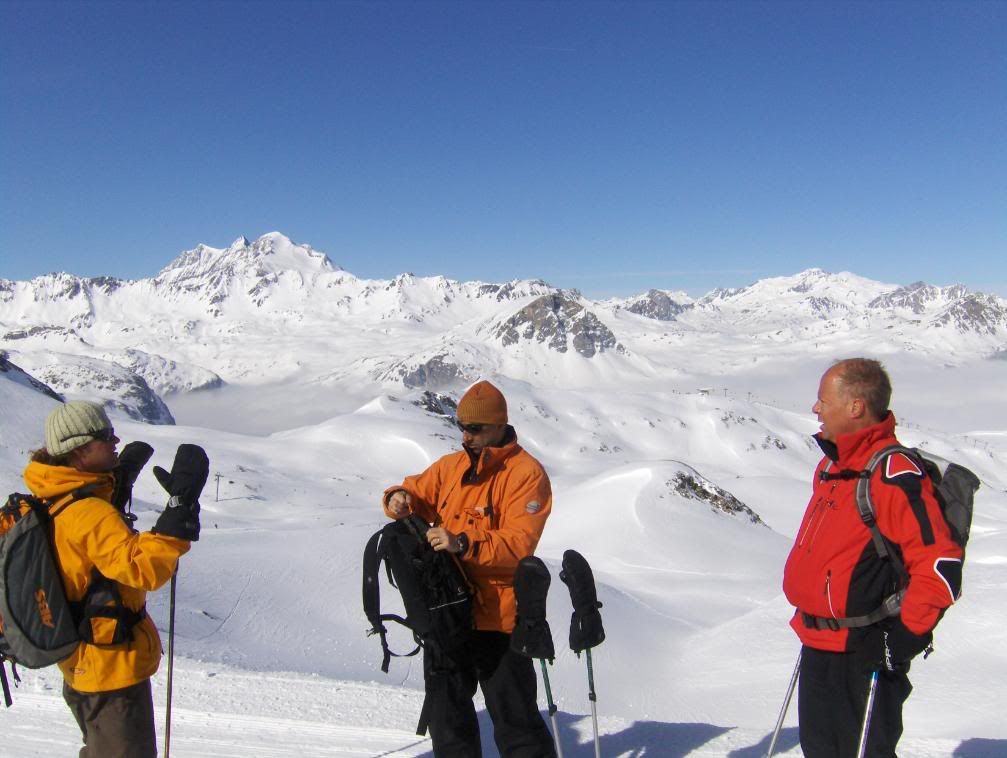 Tignes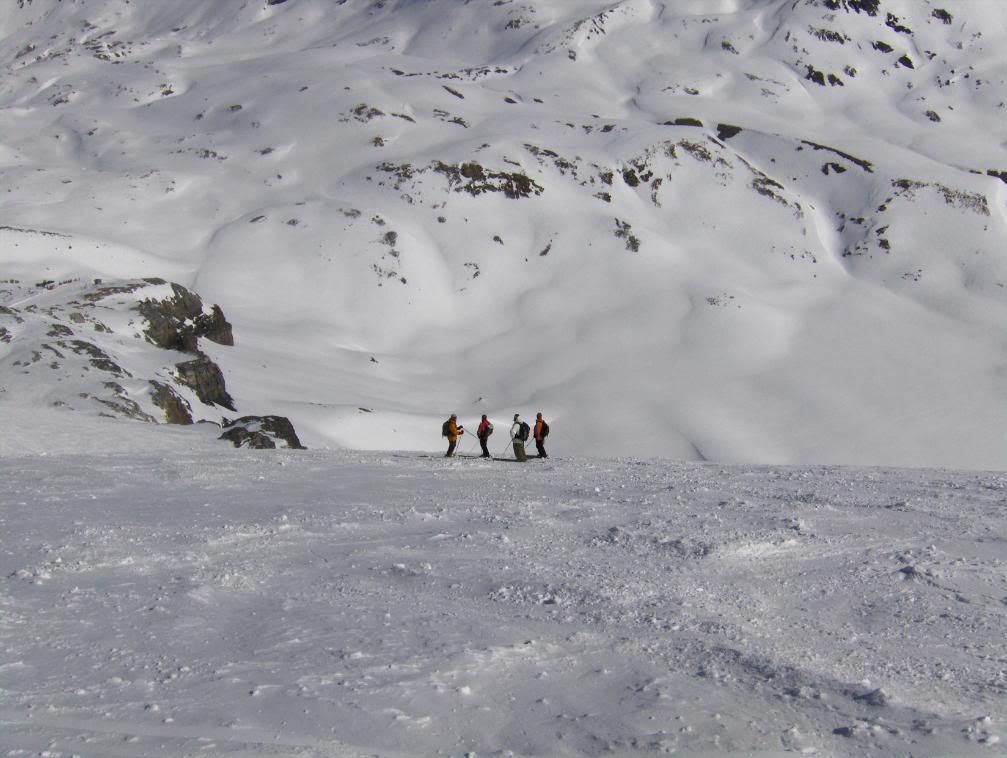 Our Guides - Benoit and Rudy. Great, fun guides. would highly recommend them if you are ever in the area.