There aren't even any pictures of skiing! We went camping at the beach. We did start the trip out with some skiing on the south side of Ralston Peak (south tahoe). We didn't take a lot of photos of the skiing. We didn't have time to set up cool shots. We were just trying to bag some corn and then head on down the road, do some wine tasting, and set up camp at the ocean. Jeez.
Don't worry, it's only a few photos, and there's a pretty girl and/or cute dogs in all of them.
We'll start off with a couple of shots of a girl skinning Ralstonia.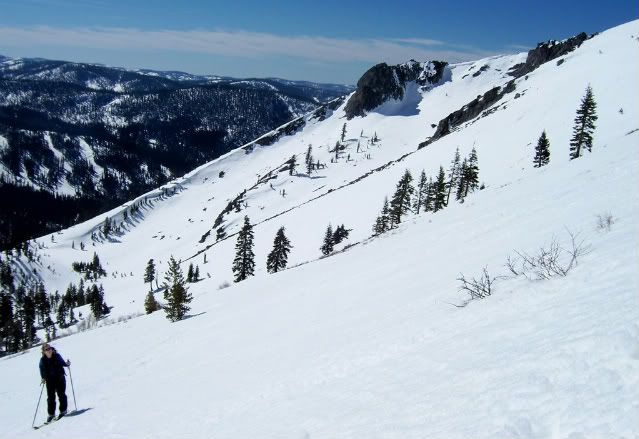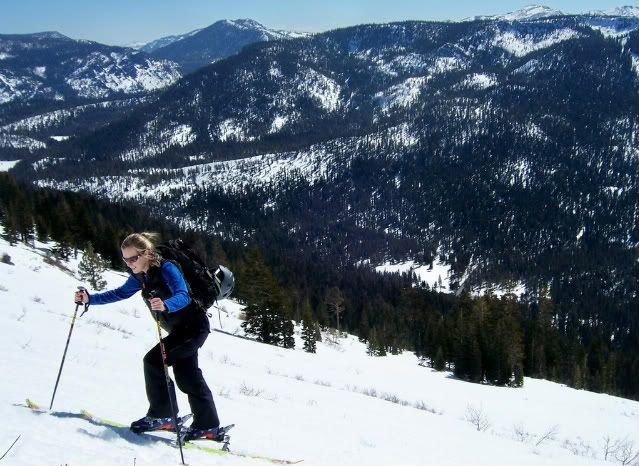 There, snow and skis. The skiing was pretty damn good. We got about 2500 vert of delicious Sierra corn. Then we changed clothes, headed down highway 50 and tasted some wine.
After that we continued on and took the dogs to the beach.
Dakota's very first time at the ocean
Camp
Sarah cooks some mean eggs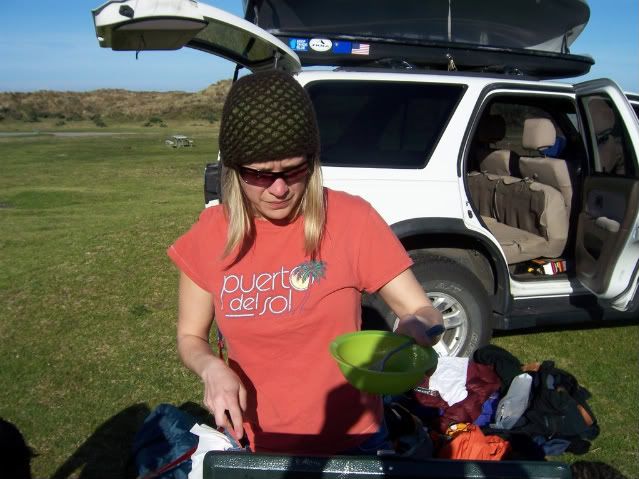 Dakota's young and loves to photoslut, but Maddie is always around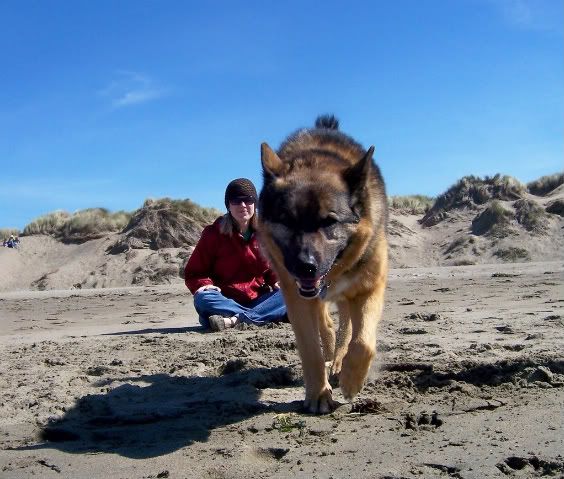 Beer, check. Dog, check. Stick, check. Beach, check.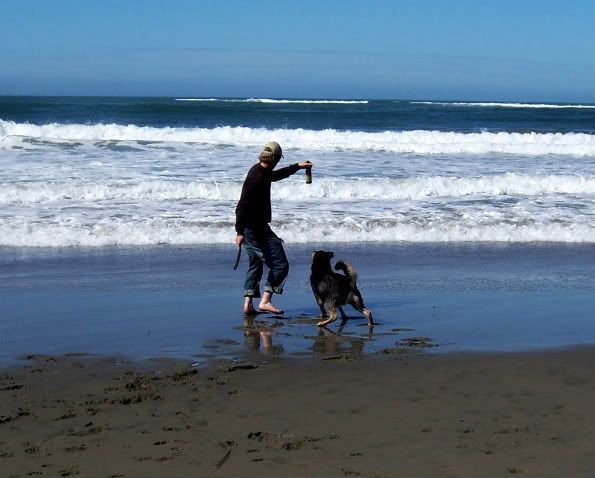 You've got to race the water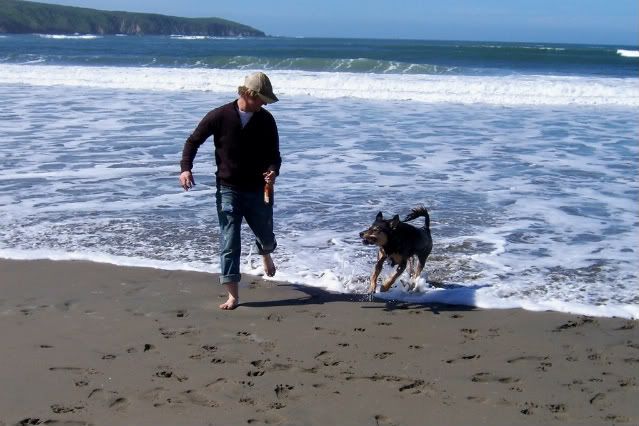 See, that wasn't so bad. Just a few shots. There was even snow.
I'll leave you with a sunset