It turned out there are several EpicSkiers in Jackson Hole this week. I haven't managed to hook up with all of them, but I did ski with Fireball, tommyjif, and tetonpwdrjunkie (local) yesterday. It was a beautiful, sunny day. I'd call it spring but since the temps were below zero at dawn it sure didn't feel like spring for awhile.
Anyway, we had a fun time.
Here (l-r) we have me, Fireball, and tommyjif at the top of Rendezvous Bowl: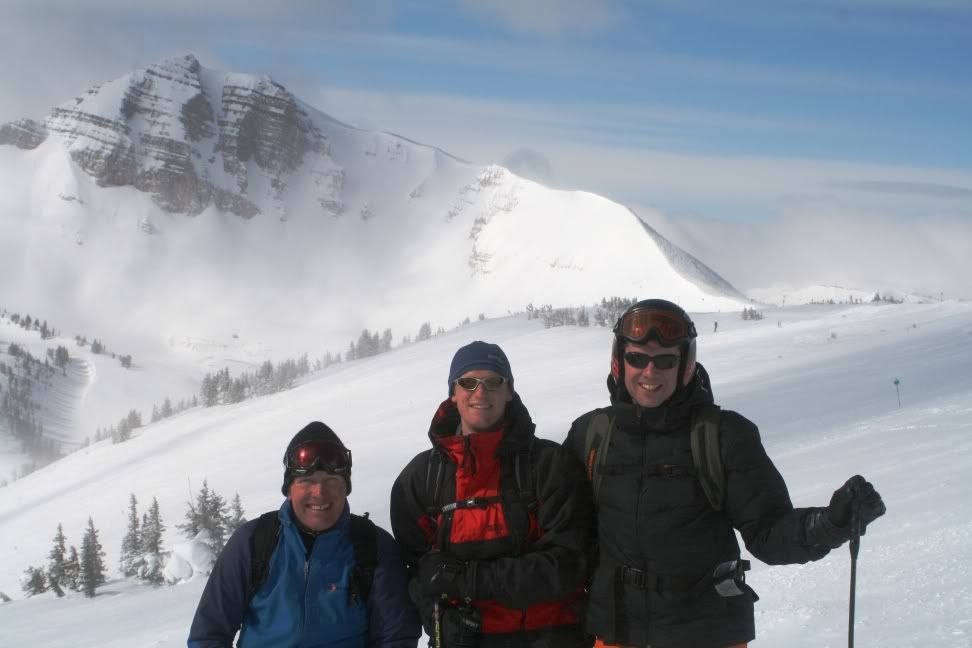 Here's Fireball enjoying a little cut-up, wind-deposited, Teton powder on Rendezvous Bowl: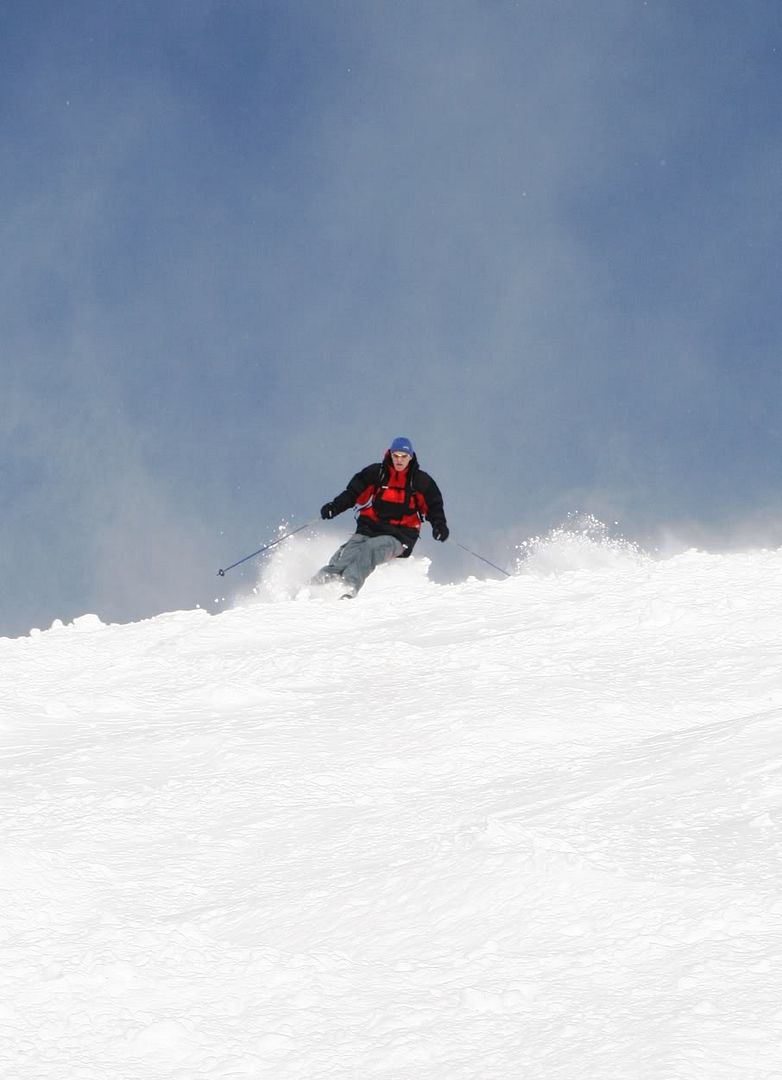 And tommyjif doing the same: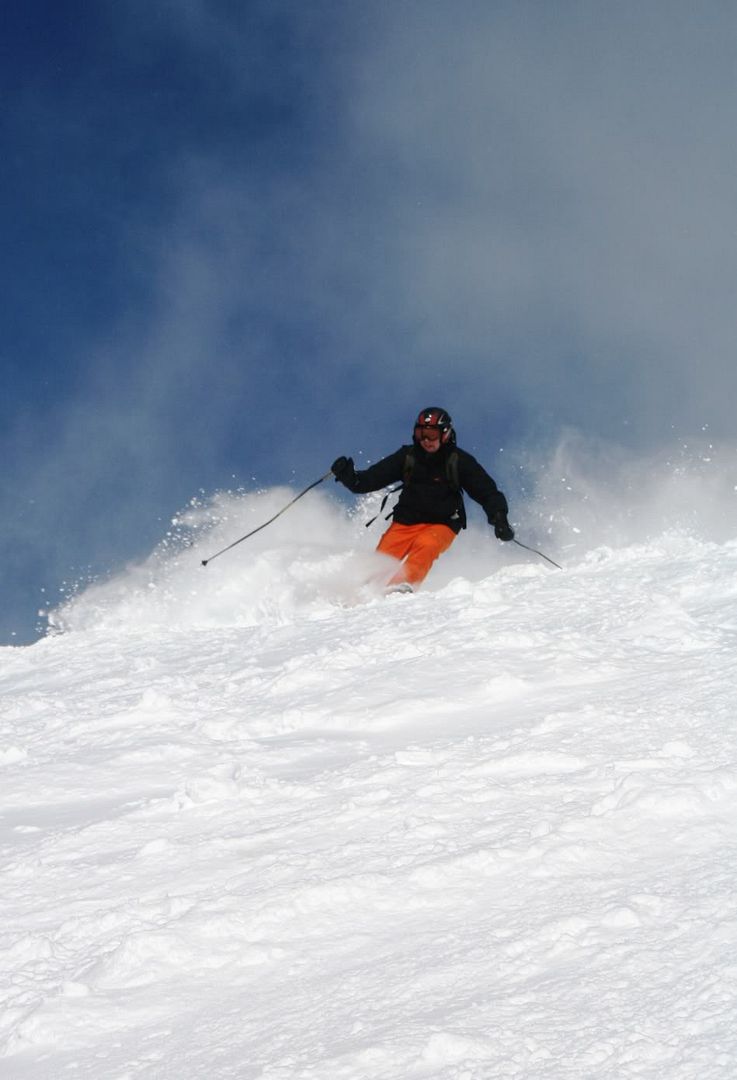 Fireball with the obligatory Rendezvous-Bowl-with-Cody-Peak-in-the-background shot: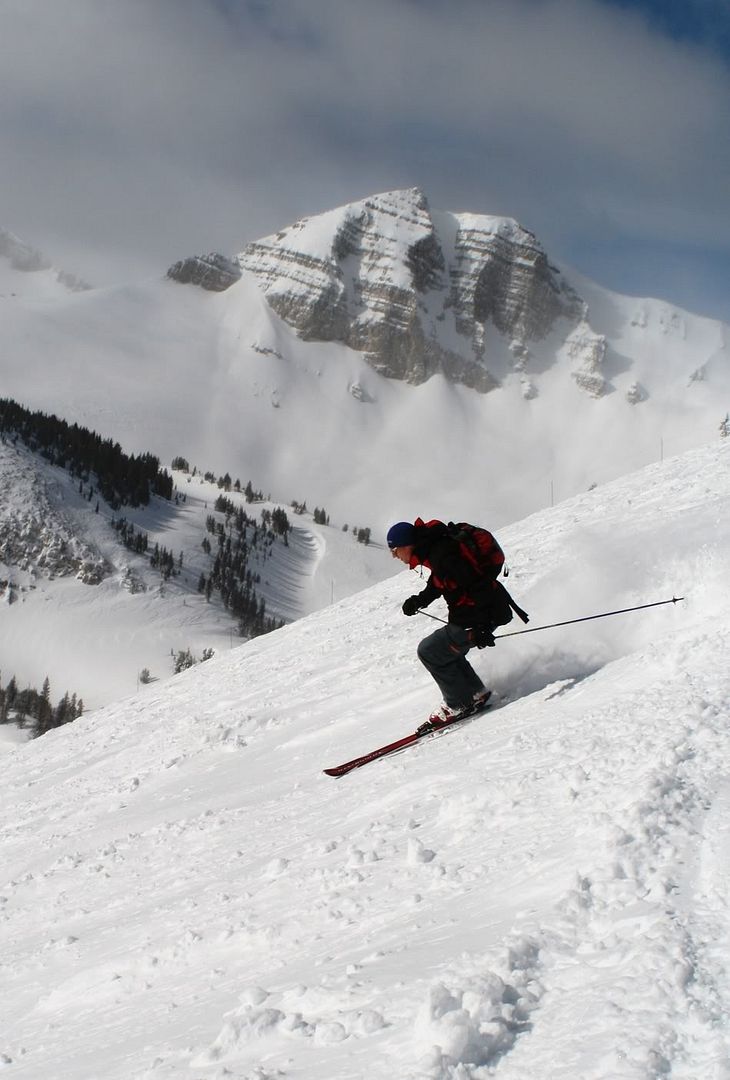 Tommy getting long-legged in one of the Expert Chutes: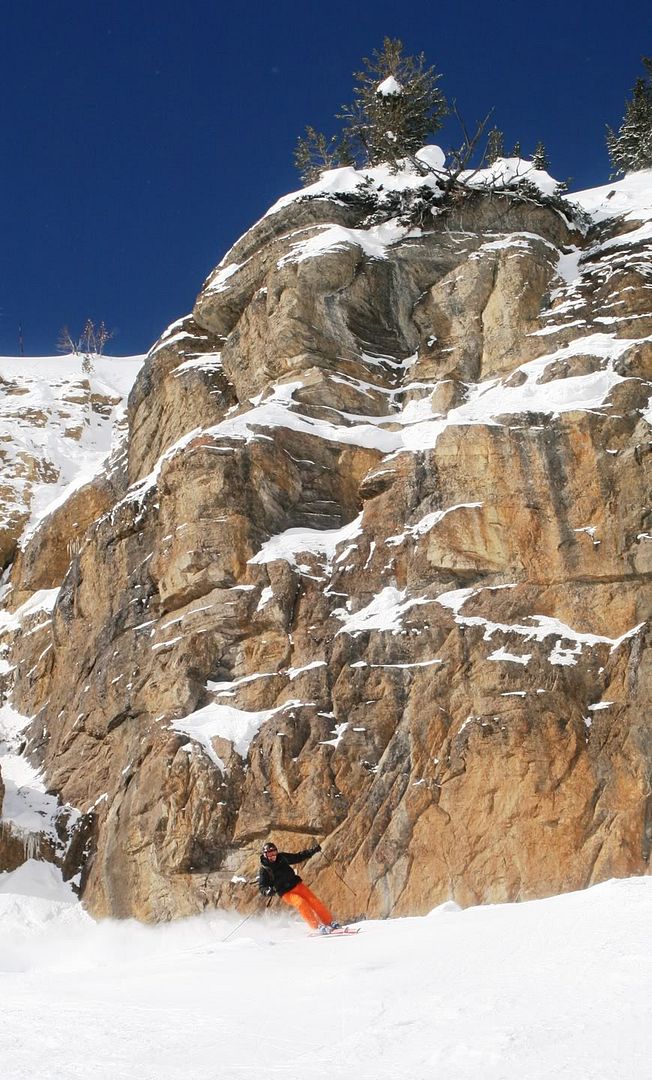 Fireball trying out a little pedal turn in the same chute:
Tommy sampling a little off-piste in the Rock Springs out of bounds: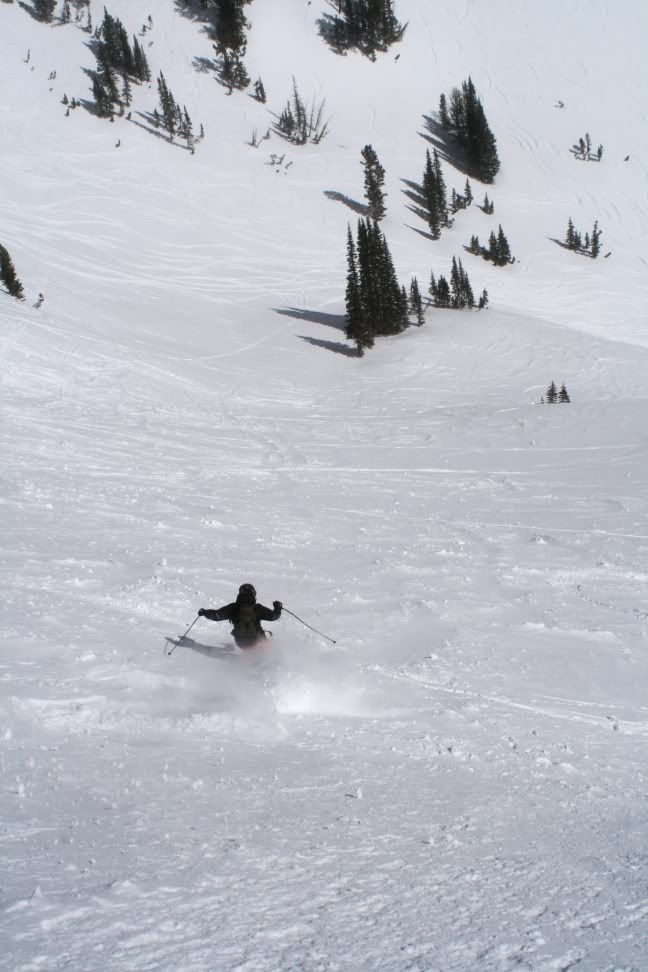 tetonpwdrjunkie scoping his line in Rock Springs: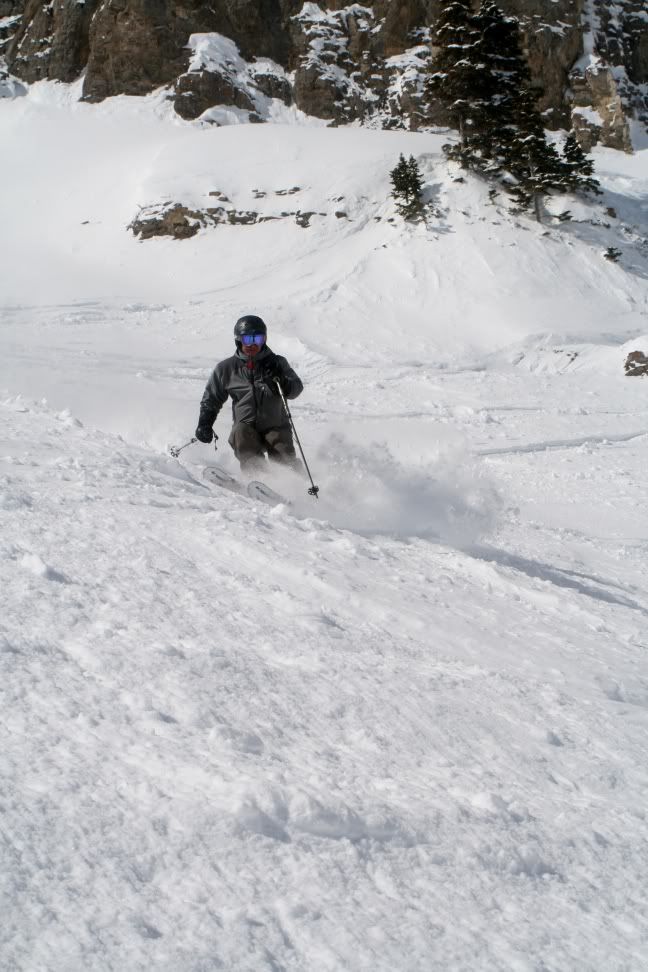 And the boys posing on our way out of Rock Springs:
Nice snow. Pretty day. Fun skiers.
Thanks, guys.
p.s. I just got in from doing Zero G this morning and now I'm headed for work. Life sucks.