hoping I've got this photo thing worked out ...
First, thanks to Harkin and clan for their incredibly generous and gracious touring around the mountain saturday. A really great family to ski with. And importantly, without his directions and suggestions we never would have found our way around in this:
It began to snow lightly Saturday, slowing filling in the crunch and crust that had developed in the previous week, so that by Sunday afternoon, the runs were starting to look more like those western slopes we had traveled so far to experience: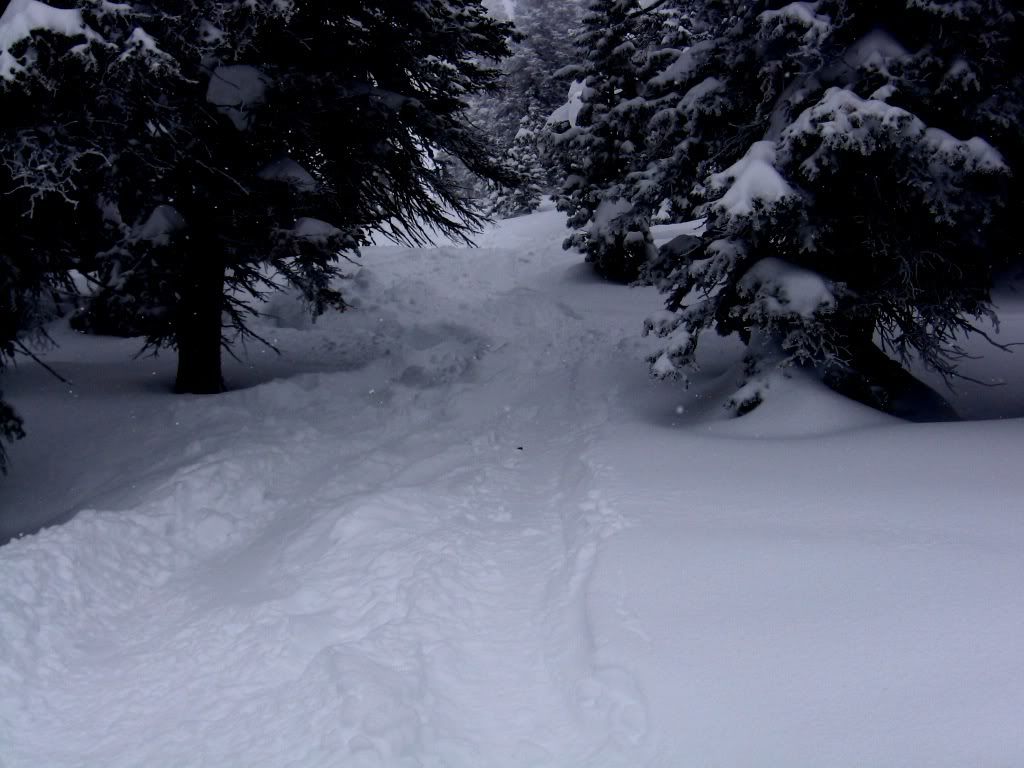 The snow brought out what passes for crowds at targhee, so there weren't many places that were truly virgin. Still, it was easy enough to saunter off and make first tracks: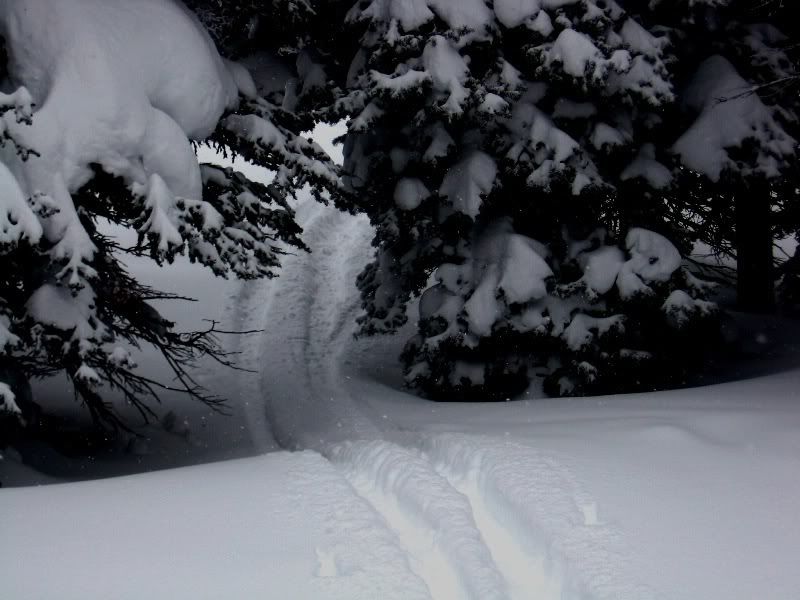 We're from the east, so this powder stuff is kinda foreign. And when you're a skinny 9-yr-old on a snowboard, figuring out how to push through a foot or so of this stuff on a flat can be challenging: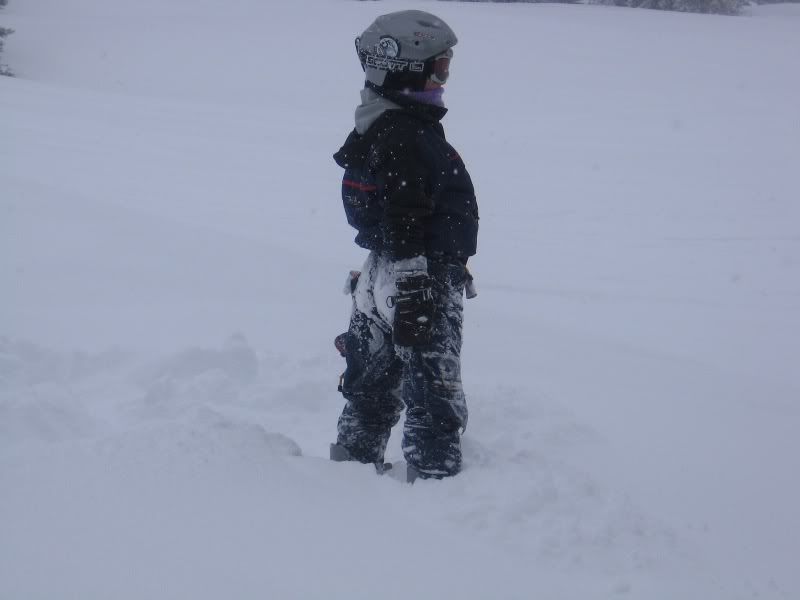 Luckily there is plenty of incline for a hot rodder to get his mojo back: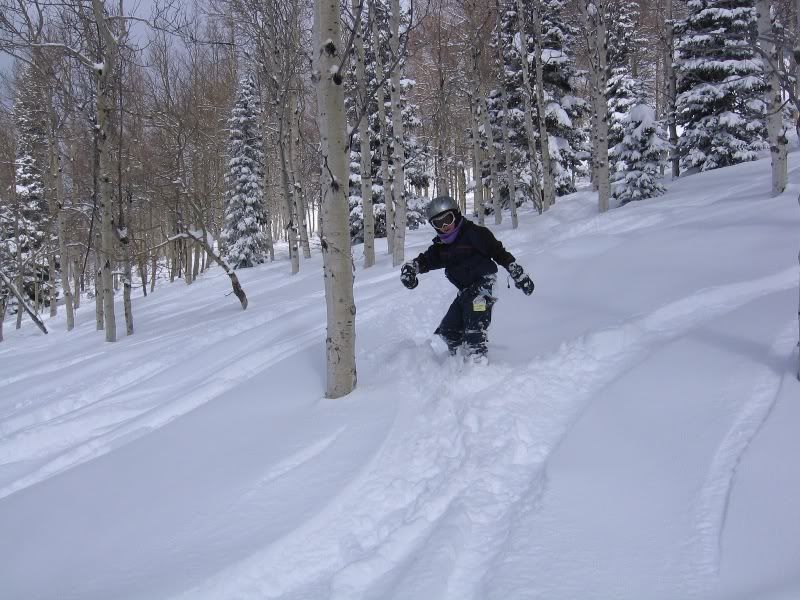 It snowed three of the four days we skied there; the last day was at times clear and cloudy but the snow was outstanding. We skied the whole mountain, left to right and ended our short trip kicking through pillows in the trees. Targhee is a sweet place and the people there are righteously friendly. thanks to all
a.c.