Took a trip out to Lake Tahoe last week, here's the story and information for those looking for advice
I've been there twice before, this was the first with a group of friends though so much better times were had.
We were a little worried that it hadn't snowed in two weeks but I was optimistic that it would turn out alright. We ended up with a great week of diverse conditions.
We rented a 4x4 expedition which came in handy later in the week and stayed in a cabin in the Meek's bay area (west shore). The house was booked through
www.tahoecabinrentals.com
. Overall a good travel experience.
Alpine Meadows, Monday:
Beautiful spring-like day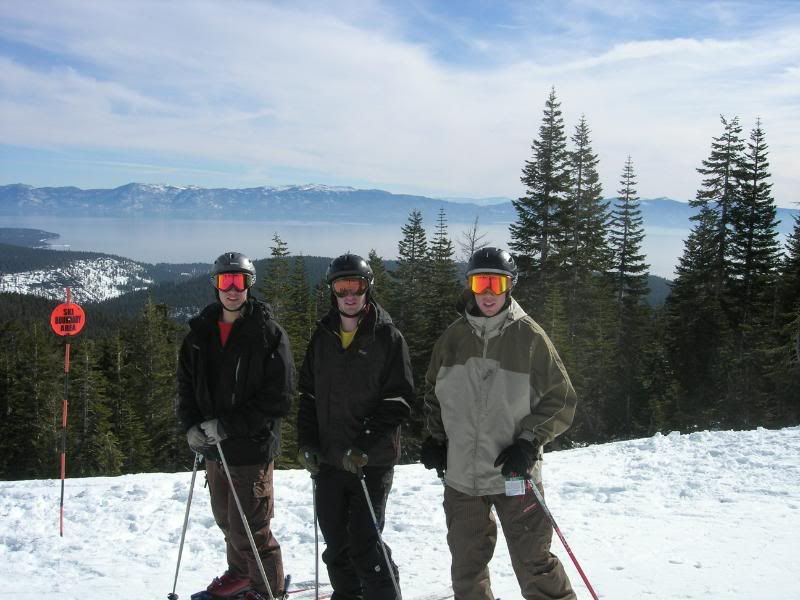 Follow the sun was the name of the game on this day. Much of the snow was crusty and bumpy in the morning but most spots softened up nicely. The backside was great late afternoon, we hiked up from the summit six. Other good runs in the sun were Scott chute and the Gentian Gully area.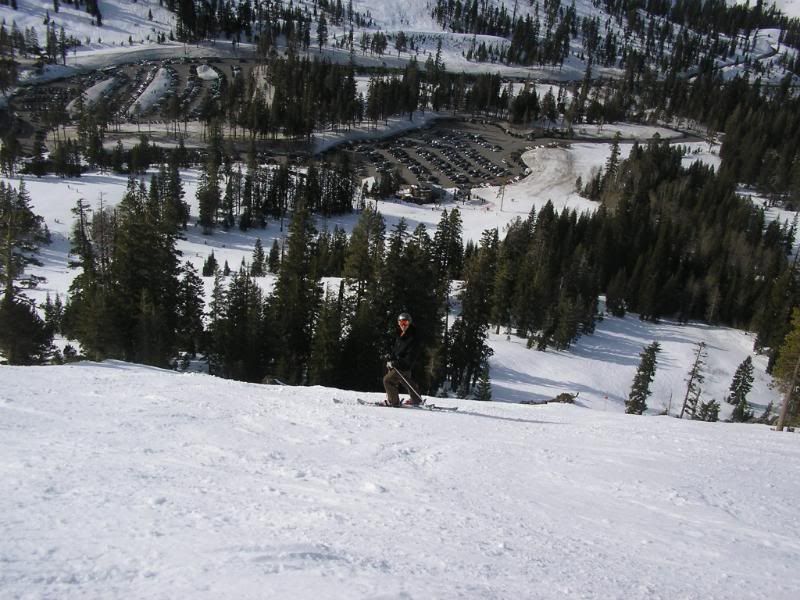 I was surprised that most of the snow in the shade was nice and smooth but not slushy. Tons of soft moguls off of the Alpine bowl chair and nice snow in the high yellow area.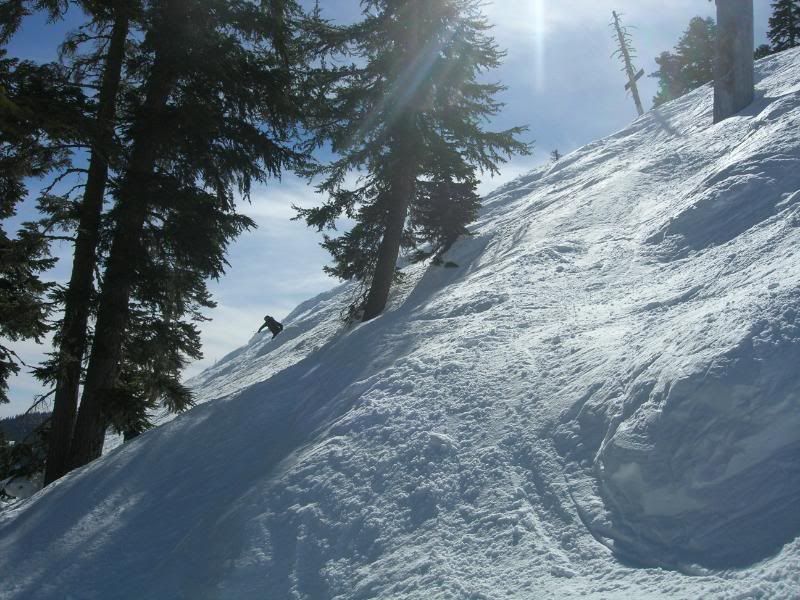 Apline also had one of the best terrain parks jump lines I've ever ridden.
video
http://smg.photobucket.com/albums/v2...rent=grod3.flv
Heavenly, Tuesday:
I'm not a Heavenly fan but everybody else wanted to go there. We weren't too happy with the hill, you have no idea where you are and spend most time traversing. Being an overcast day and kind of icy didn't help matters. Runs of the day were Mott Canyon and The face/Gunbarrel where the snow was pretty good. Some trees were decent but mostly crusty. The good news is it started to snow in the afternoon.
Some soft snow in Mott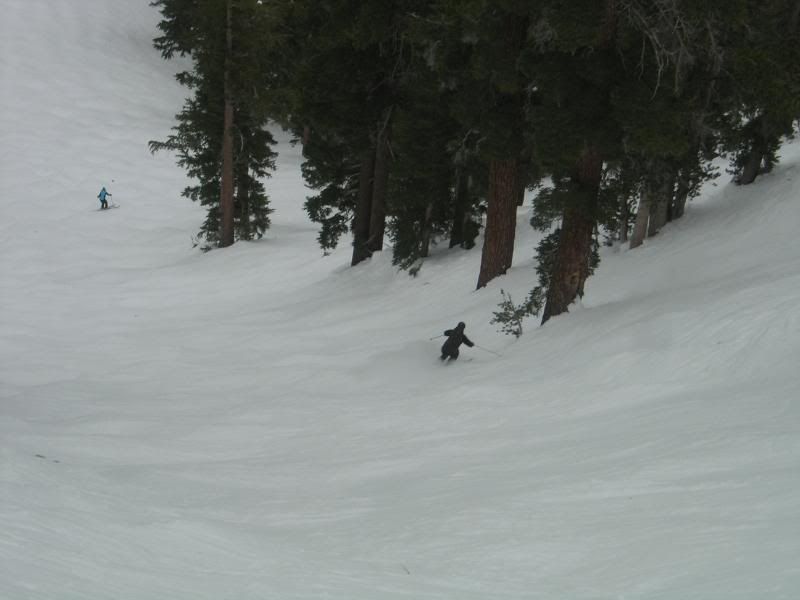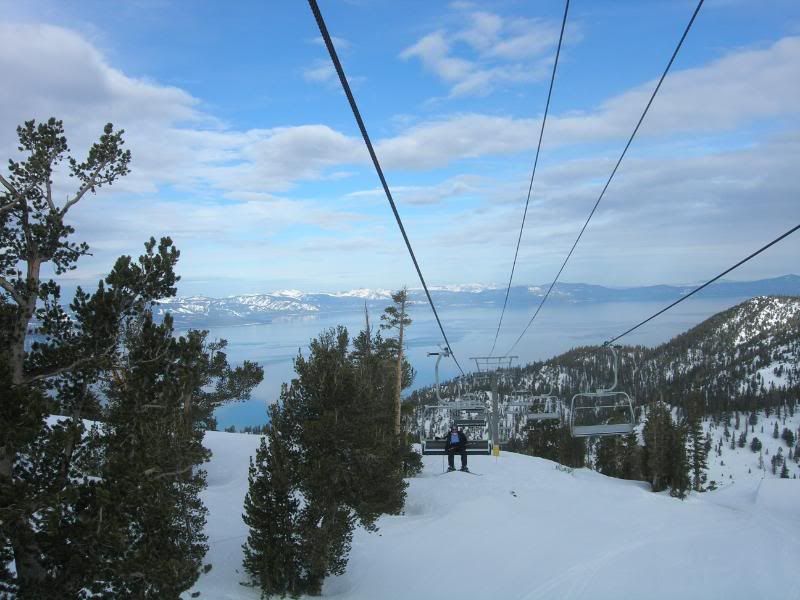 Rockin some goggle tan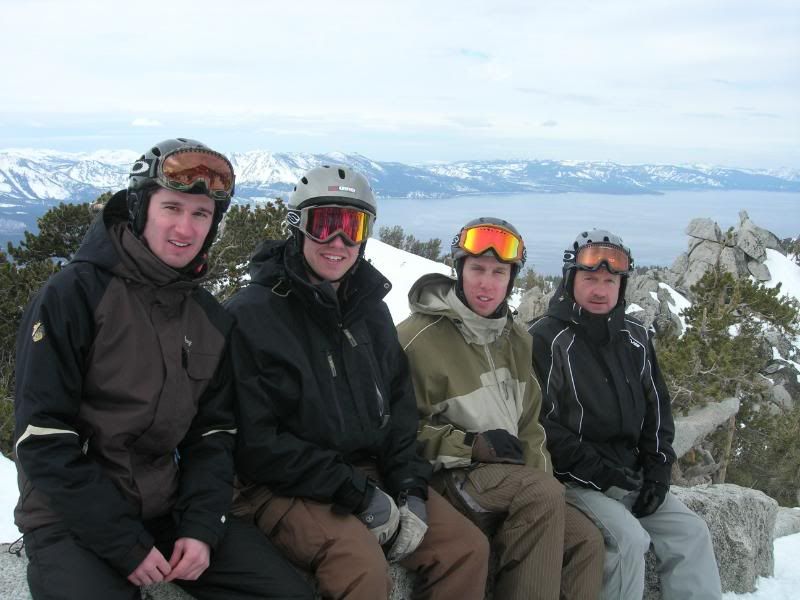 Wednesday, Squaw:
Squaw was reporting 2 inches of new snow but it piled up pretty nice in some spots and made for some very nice conditions, also had some sun which made a nice day. We started off on Granite chief and found some great snow mixed in with some crustiness. The softest snow Was off of headwall in the Horse trails area. Chute 75 was also filled with great, soft moguls and the Trees in the red dog area were excellent. I'd recommend red dog for sure to people who want an intro to steeper terrain.
Horse Trails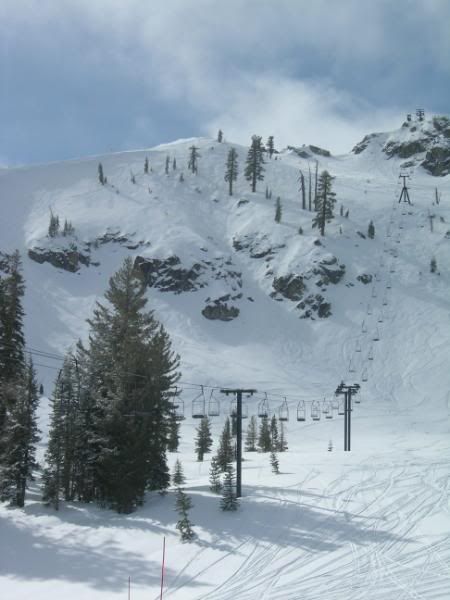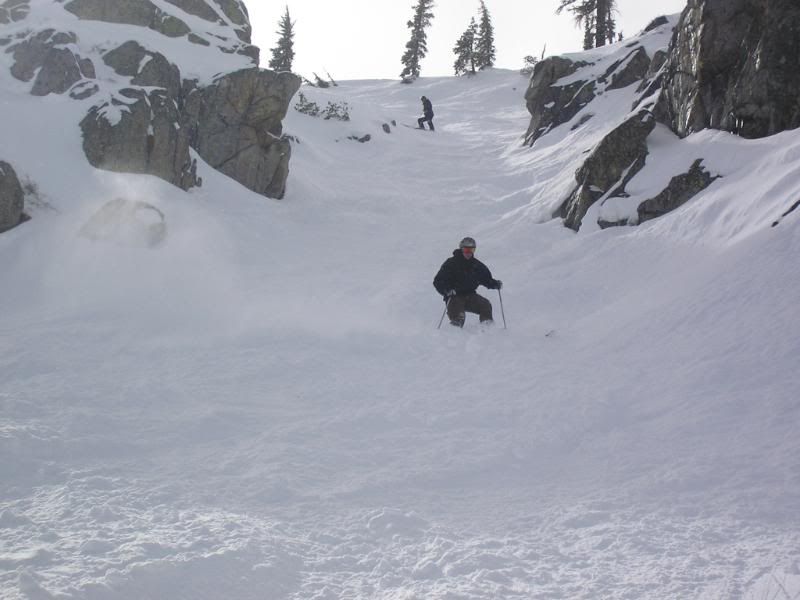 little Rock Drop in siberia Bowl
http://smg.photobucket.com/albums/v2...t=bakaw043.flv
Thursday, Squaw Day 2:
Basically the same stuff as day one but some more snow. Horse trails area again had the softest snow and granite Chief was awesome as well. Heavy snow falling during the day. Sun Bowl Was brutal icy bumps. On days like this (some new snow after warmer temps and no snow) stay off of slopes that receive alot of sun. Headwall closed late morning due to wind, we were glad we got there early.
not too many pictures today, horse trails again: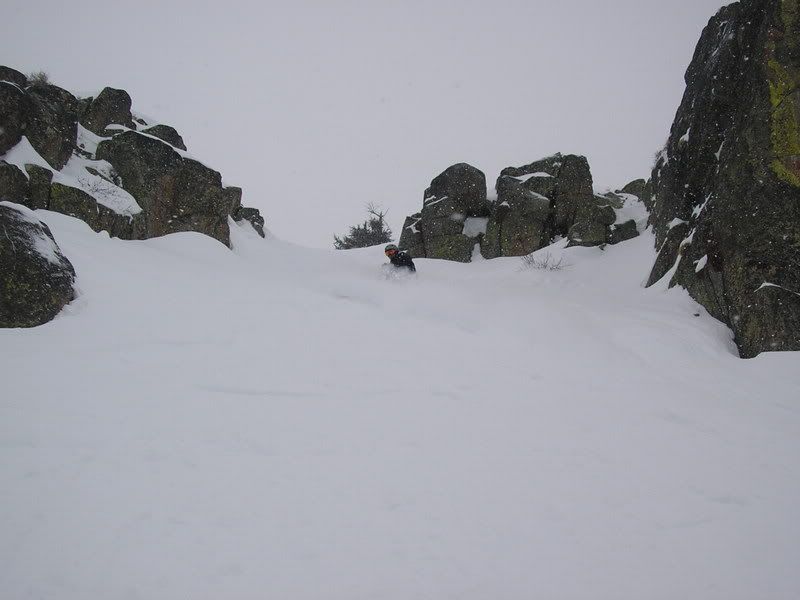 horse trails vid
http://smg.photobucket.com/albums/v2...__pic013.f lv
Sum up The afternoon:
http://smg.photobucket.com/albums/v2...__pic018.f lv
A nice little storm moved in that afternoon and rewarded us with some amazing skiing for our last day.
Friday, Kirkwood:
Snowing heavily all night and all day on Friday. I think 14 inches was the days total and about 2 feet from wed-fri. There were road restrictions in place and 88 was closed past kirkwood for avy control but we had no prooblems. Bombs going off in the morning is such a nice sound. We all elected for demoing powder skis this day. I tried out some Rossi Scratch Stz and Volkl Katanas. Basically couldn't go wrong on this day, everything was great. Tons of untracked pow. My favorites were probably eagle bowl, the backside and two man chute area.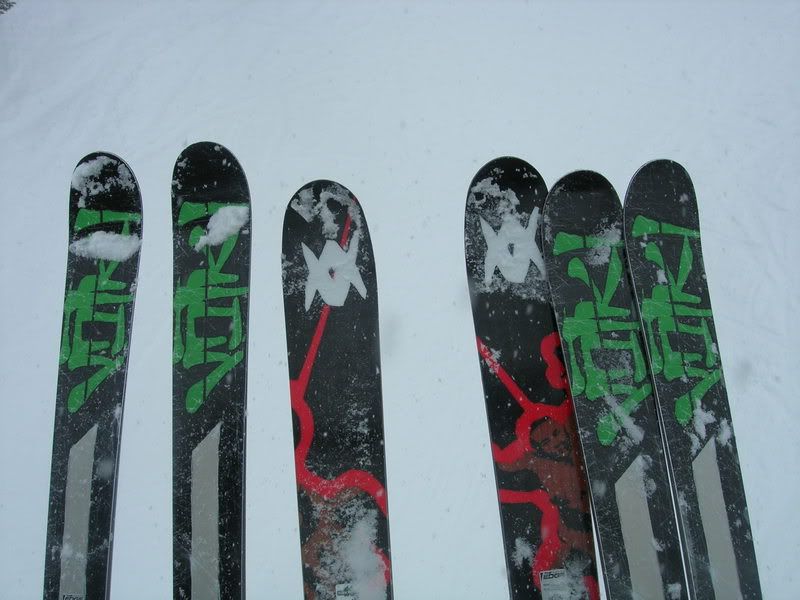 me shredding the backside
http://smg.photobucket.com/albums/v2...__pic036.f lv
Nice sized rock drop under chair 4
http://smg.photobucket.com/albums/v2...__pic039.f lv
It was a great trip, I wanted a mix of sun and snow and that is exactly what we got. Also no big storm problems, just some great skiing.