It snowed. Around 15 inches or so. There was a storm moving in and the Nevada basketball team was playing at 1:30. We didn't have a lot of time to piddle fart our way up a new hill. We had to get down to business. The storm came. The basketball team lost, badly.
The riding killed it.
Here's some photos. Apparently clicking on them gives you much bigger versions. At least on my computer.
Everybody in their own little world
Alright people, who am I chasin' first?
OK, I'll chase Jake first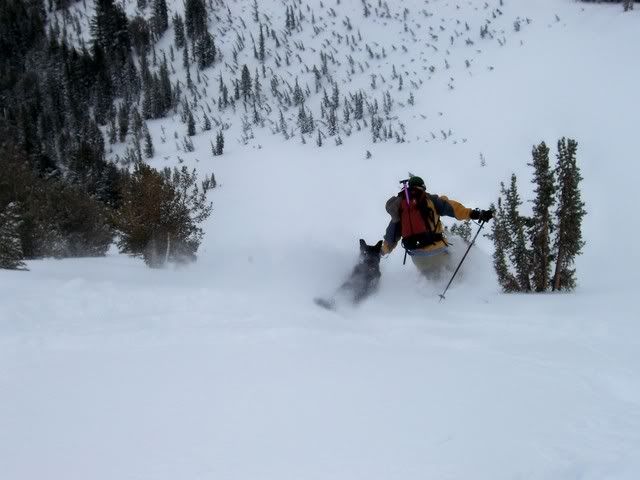 This guy totally strapped in right in front of the lift
That was pretty sweet, I guess we should do that a few more times
Around the 3rd lap, we were getting cold and tired. You can still see Desolation Wilderness in the left hand corner. By the time we got back up, it'd be a little different.
Last one down's a rotten egg
Jake stoked I went first and took Dakota with me
By the time we got back up Jake and I were stoked on our perfect timing.
Right after I snapped this picture, put the camera in my pocket and buckled in for the ride out to the road, it was a blizzard.
Sarah didn't think our timing was as perfect as Jake and I did. She figured we were about 10 minutes late.
[whisper]she probably could have got out of bed 10 minutes earlier, or skipped her chai latte on the way up[/whisper]
We're supposed to get 2-3 feet through tomorrow. Fingers crossed.