Our first trip to Revelstoke was worth every minute of driving and bad roads.
We booked into the Powder Springs on word from a local it was the place to be. $99 a night for Lift Ticket, Room and Breakfast Buffet. Great place, two hot tubs, one inside one out. Staff was super friendly and downhome hospitality.
We had been offered by a local to tour us around.(forgot to ask if it was okay to mention him here, so I won't for now) Turns out said local was a local Heli and Cat ski guide and local resident for a long long time.
C was a fantastic host and certainly helped us get our way around the mountain avoiding the pitfalls and finding the good stuff right off. We were later joined by a friend of C that was also a Heli guide.
Safe to say we had our hands full keeping up to these two guys, my poor desk jockey legs, cigarette stained lungs and weekend warrior stamina was a real piss off.
C & D were gracious hosts and took the time to enjoy their day and waited for us. Was great to meet them both and spend the day moving around the mountain, having lunch at the truck and meeting some new friends.
We had 16 cm mid mountain fall for the 13th and for sure a bit more up top of slightly dense but still light cold Powder.
Skiing was too good to take pics but this was the aftermath from a few runs.
All pictures are property of
www.canoeheads.com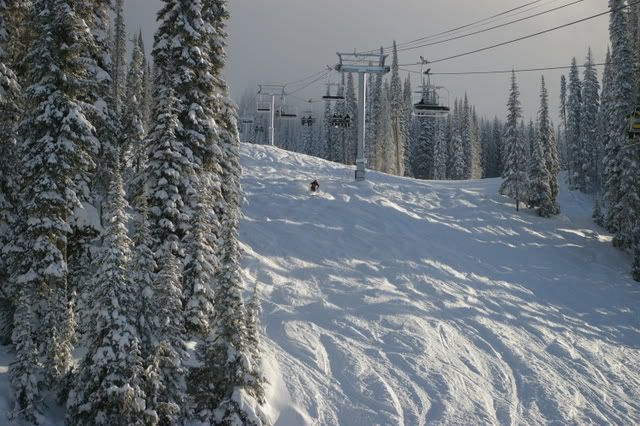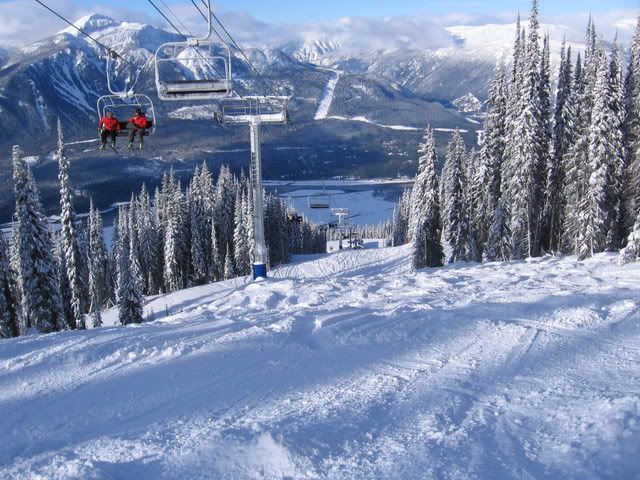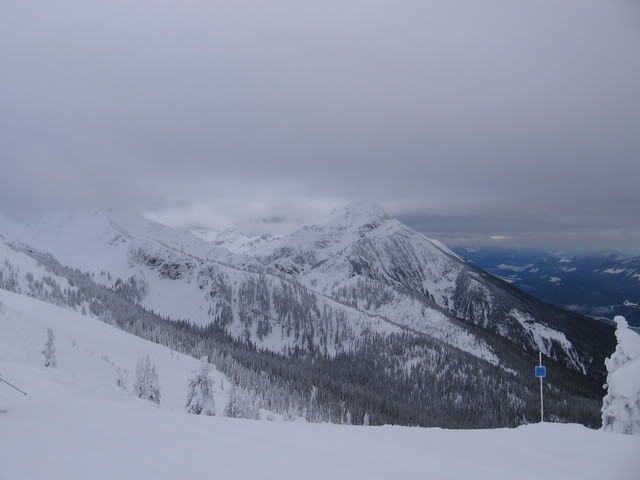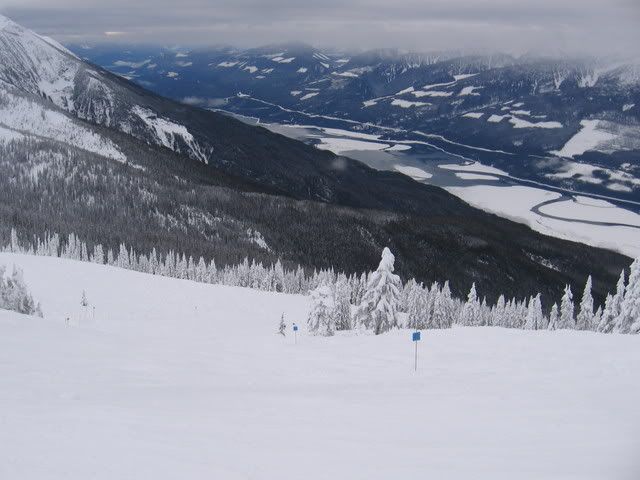 Our host had to work for Day two but we had a good feel for the place and started to explore on our own.
This was far skiers right on the ridge seperating North bowl from the resort.
I think we can ski right to Revelstoke from here.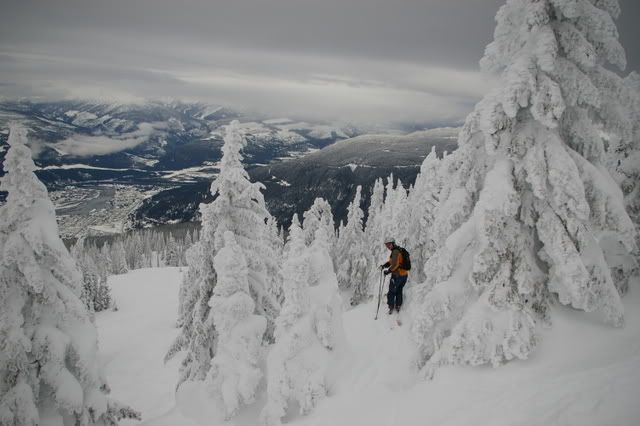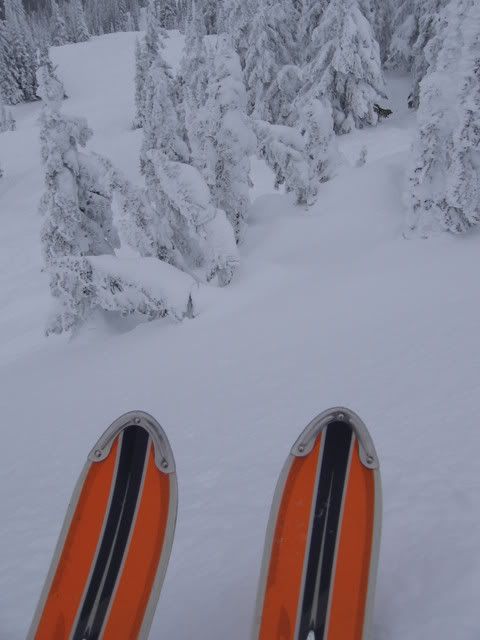 Then we found the tree's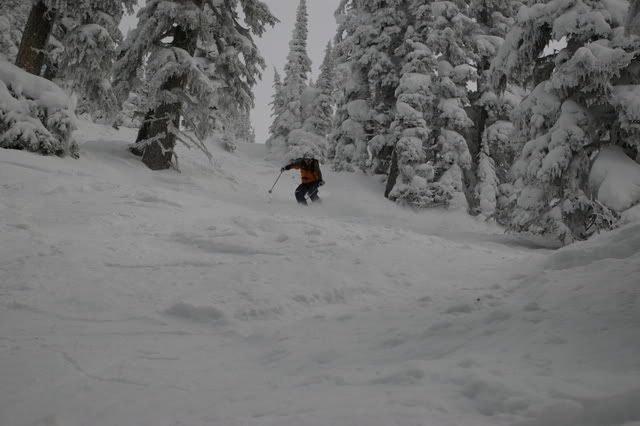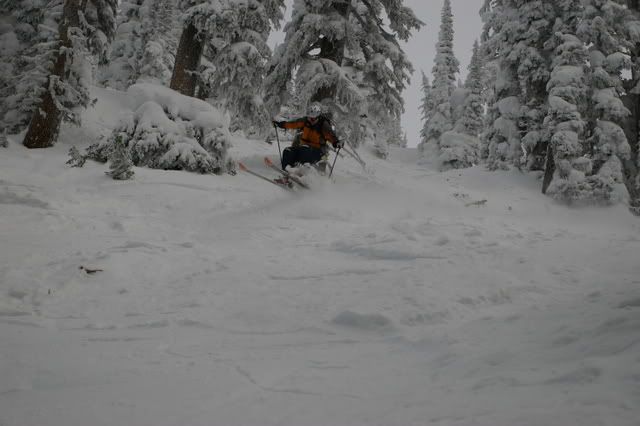 Man the tree skiing here is just endless and hands down some of the best I have ever done.
Point em in the tree's and let em run 99% of the time there is a way through.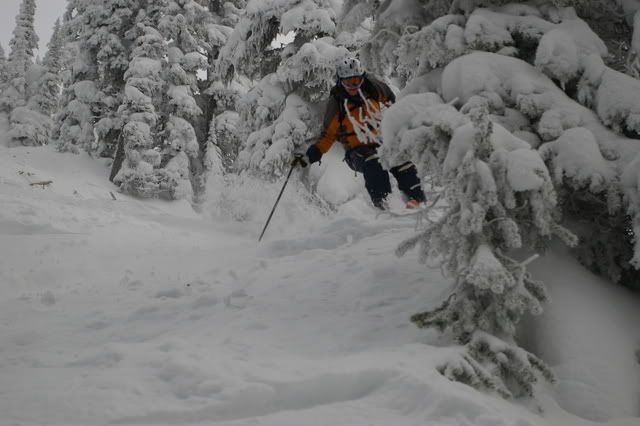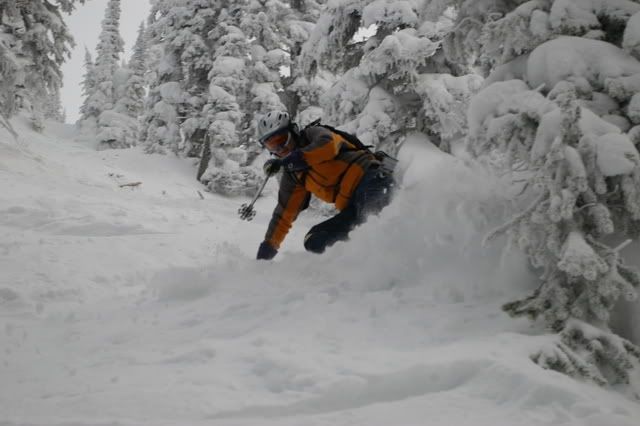 Occasionally you will run across a forest keeper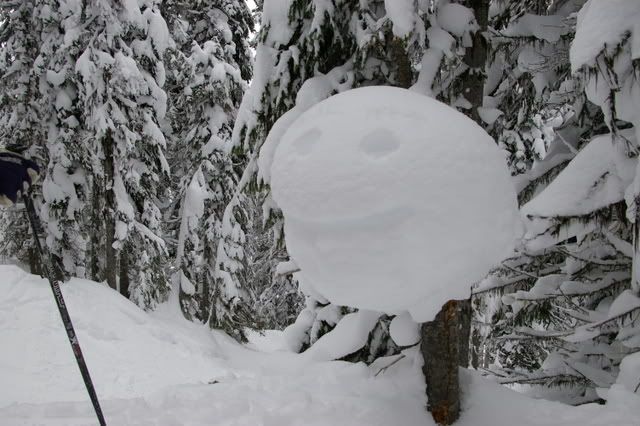 Pay him some respect and you may pass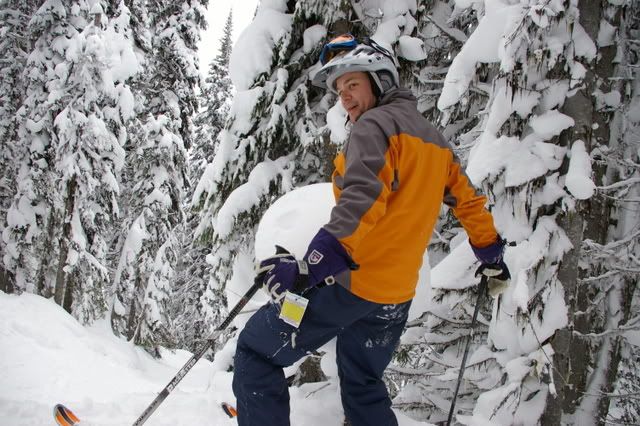 We must continue on our way
As usuall the tree's open up to goodness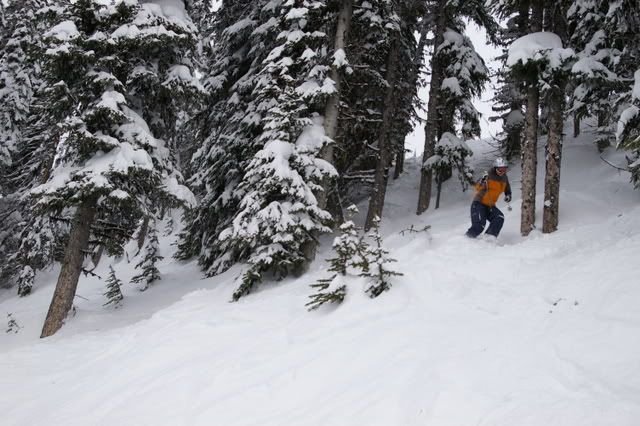 Did I mention there is snow in them thar tree's?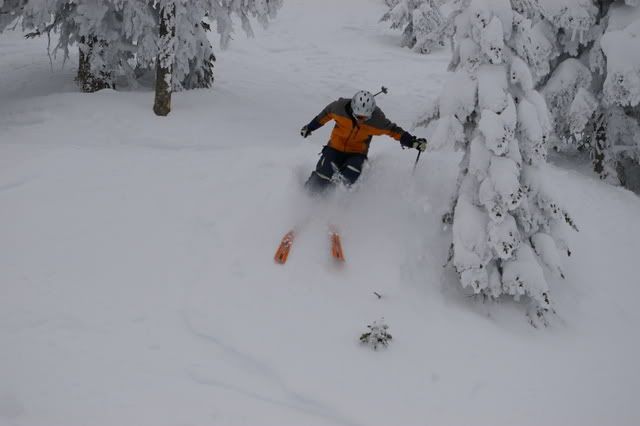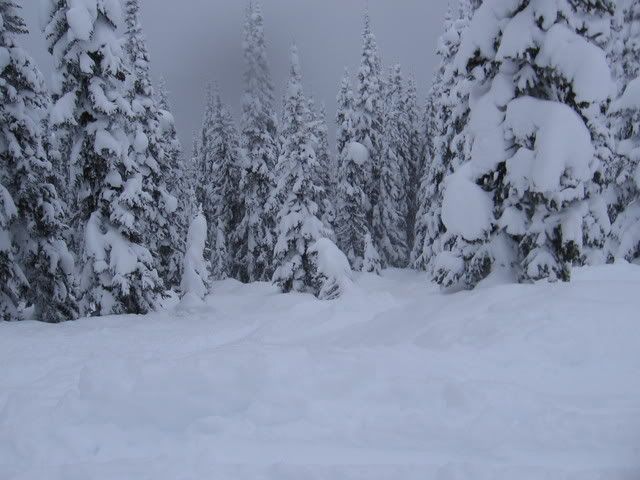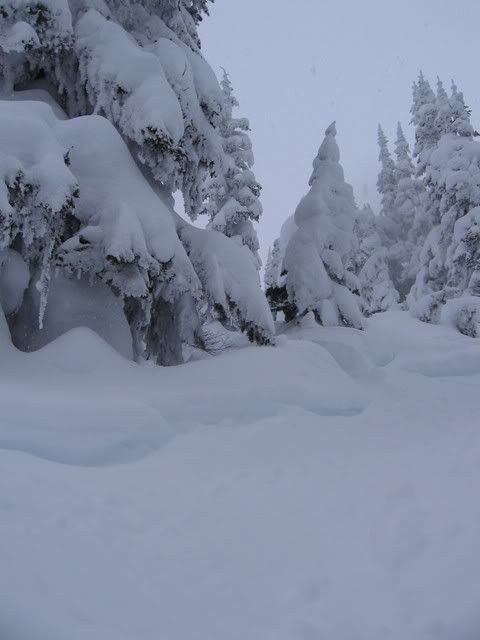 Occasionally the tree gets in your line. I say go through it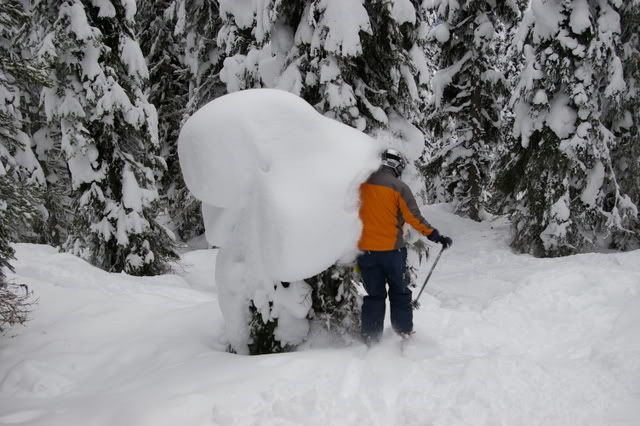 after contact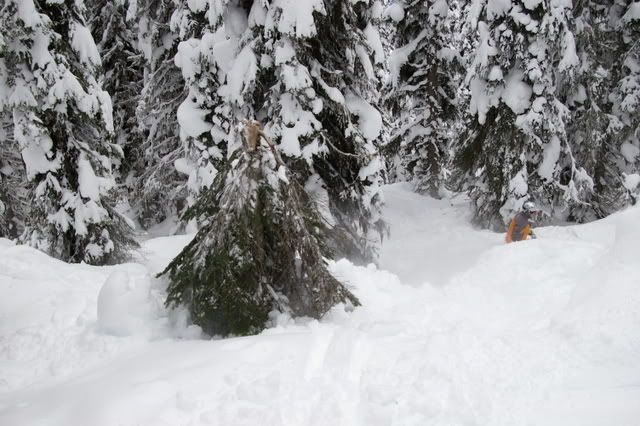 Sometimes the snow overtakes the tree's and makes way for the obvious path.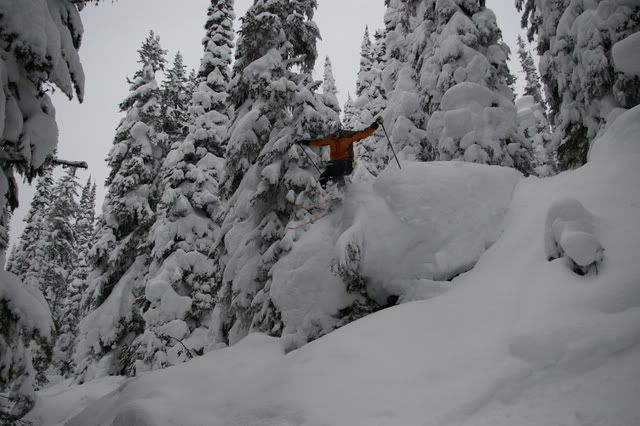 Where's Waldo?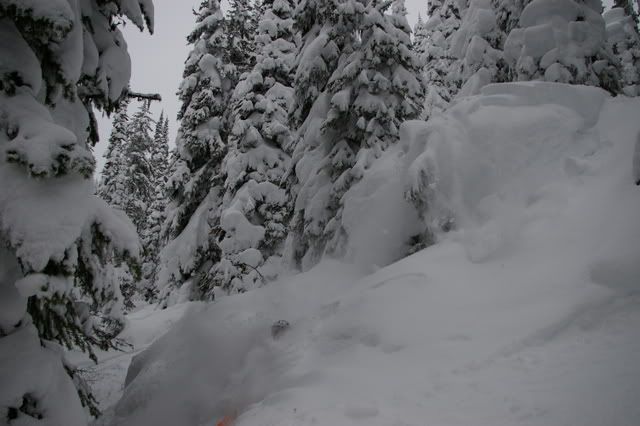 The forests in Revelstoke are a magical place.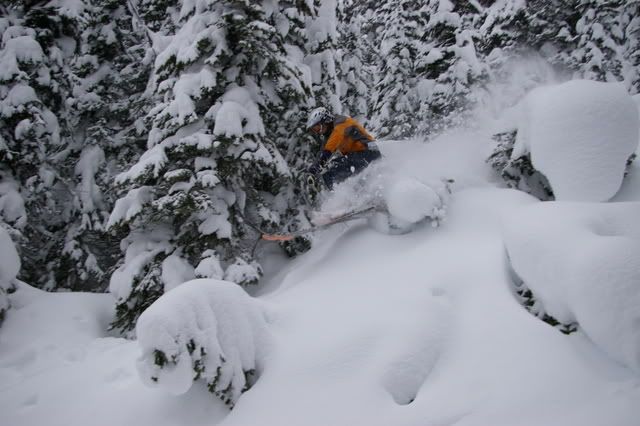 Sadly the skiing was so good we didn't get many action shots.
I was informed by most locals however that Revelstoke sucks, it rains alot and the skiing is really shitty. I agree, Sunsine Village is so much better. Don't ever go to Revelstoke.