Sarah, her friend Tiff, and I hit up the usual Galena bowls (hourglass) on Saturday. We found some firm snow and a bunch of tracks. We weren't surprised since we hit it last week and only found one little bowl that was good then. We lapped it until it wasn't.
Driving up the highway Sunday, Sarah and I counted 31 cars at the hourglass pull-out. No way. We headed down the road and hit a little gem we had never been up. We pulled into the empty pull-out stoked for a new hill.
Incline Peak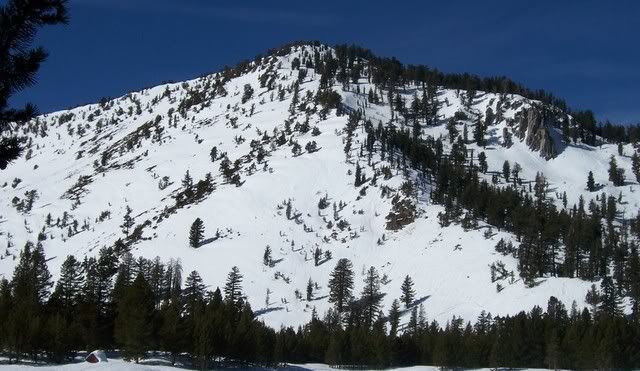 Sarah and Dakota
Sarah, Dakota, and Maddie close to the summit ridge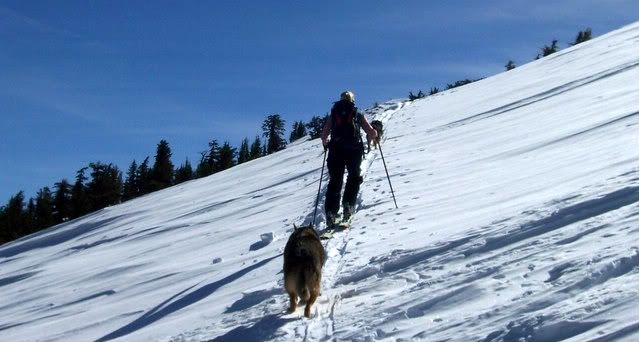 Rose Knob Peak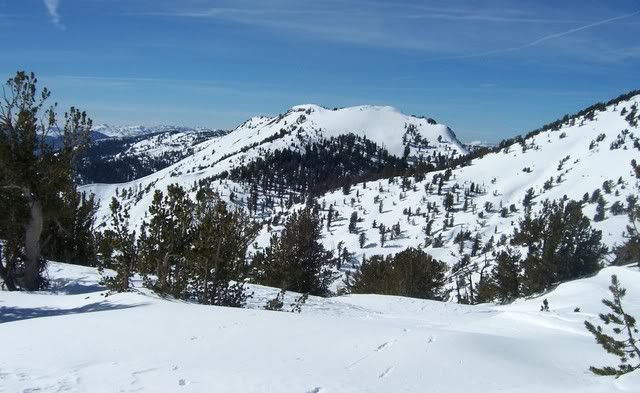 Sarah
Big ol' summertime swimming hole
ran into a few guys and a couple of dogs on top
the line
rip those skins
looking back up the face, Sarah is the little dot almost direct center
The snow was meh. Soft enough for turns, crunchy enough to not let 'em rip. We were stoked on a really fun line. Can't wait to get back there for some pow or honest to goodness corn. Storm's s'posed to be comin' on Thursday.
: