My wife and I were invited to join a few friends on a Valentine's Day cat-skiing excursion to Grand Targhee.
Our timing turned a little funky given that our skies cleared the night before and a very strong east wind (very unusual wind direction around here). While it had snowed 8" of new in the past 24 hours, I think most of that new snow was in the process of being blown back to the Pacific ocean.
Here's what the main ridgeline looked like on our first cat ride up: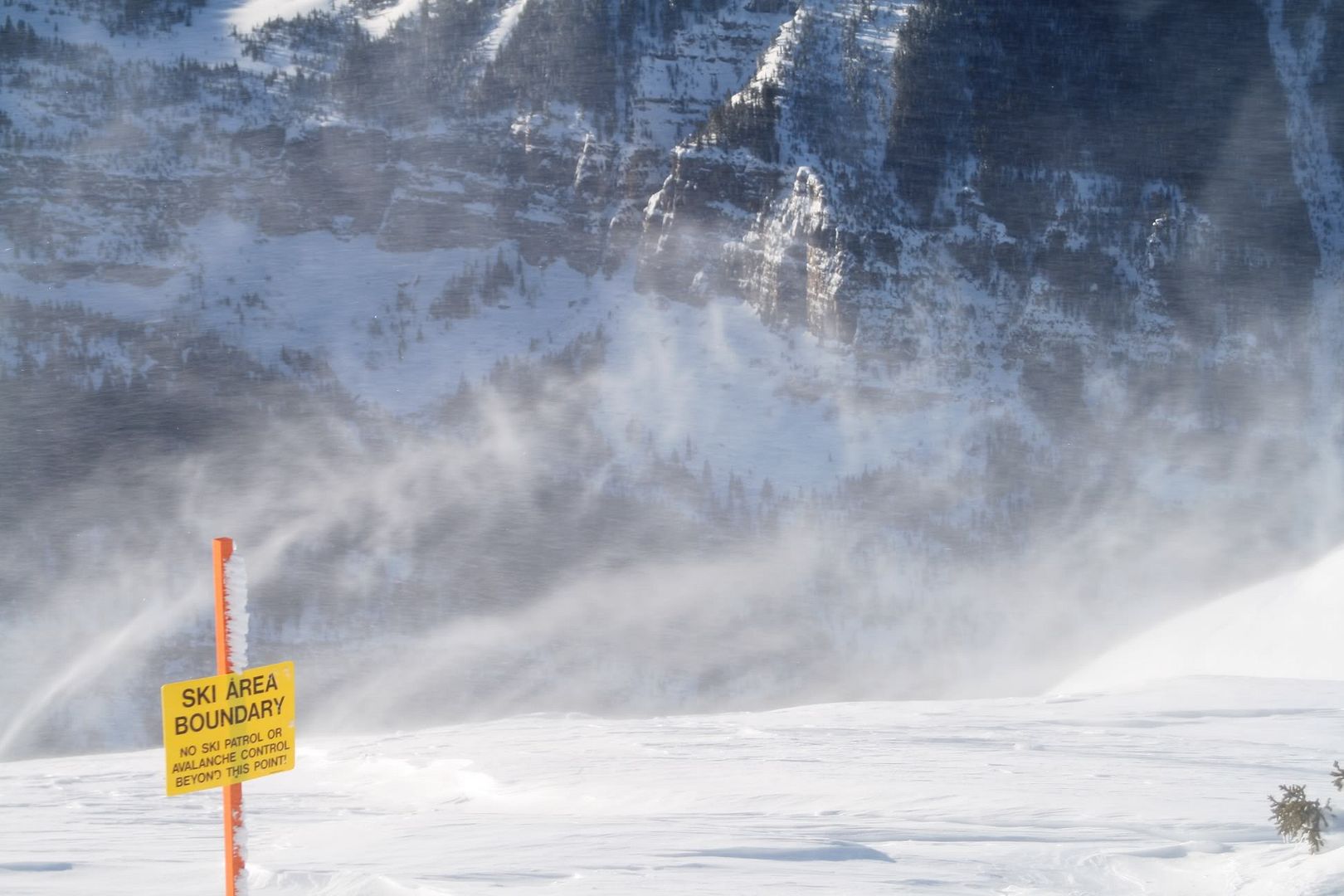 Here's our group trying to keep our skis and gear from being blown back down the mountain: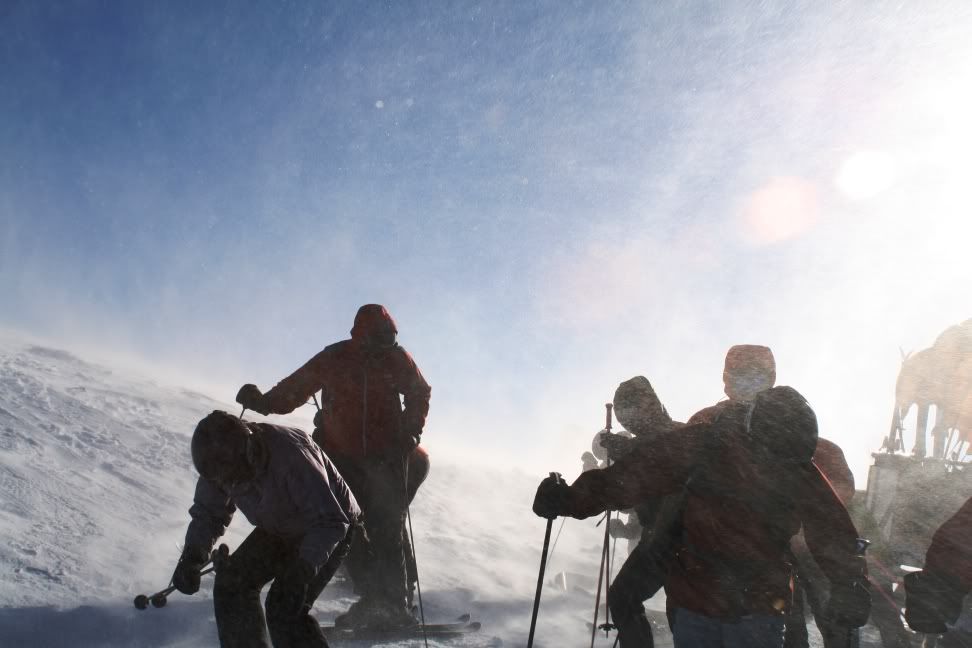 Here's a view of the Grand Teton after the wind settled down a little: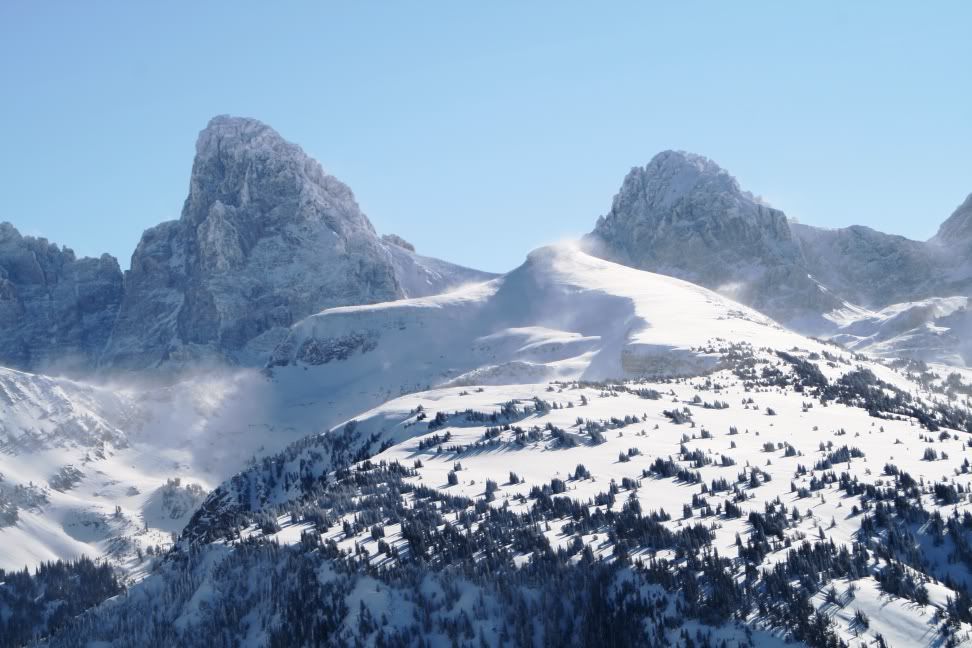 We were able to ski, however. They gave us the option of a full raincheck, which was very good customer service on their part. One guy who was not a part of our group opted to bag out after the first run and call it a day. The rest of us skied and were rewarded for our willingness to put up with a little early-morning breeze. Here's one of the group: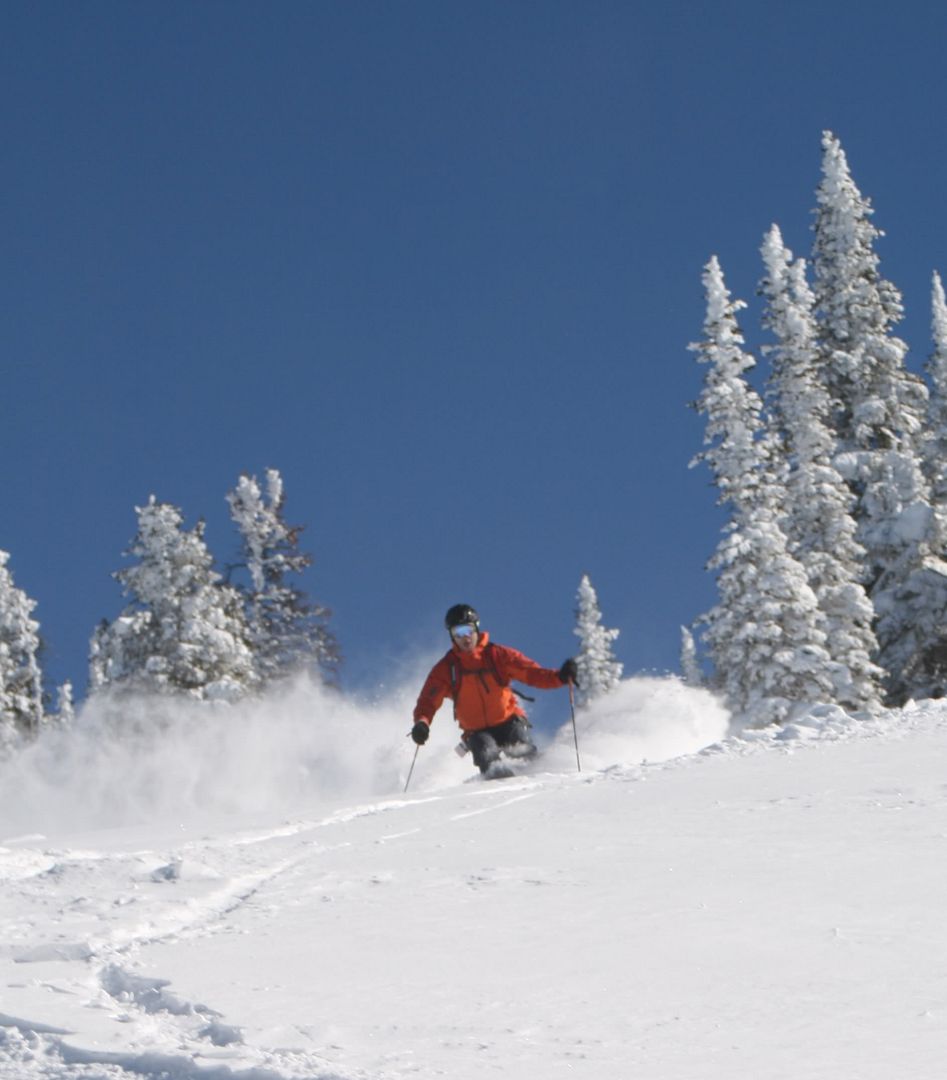 One of the ladies:
My wife: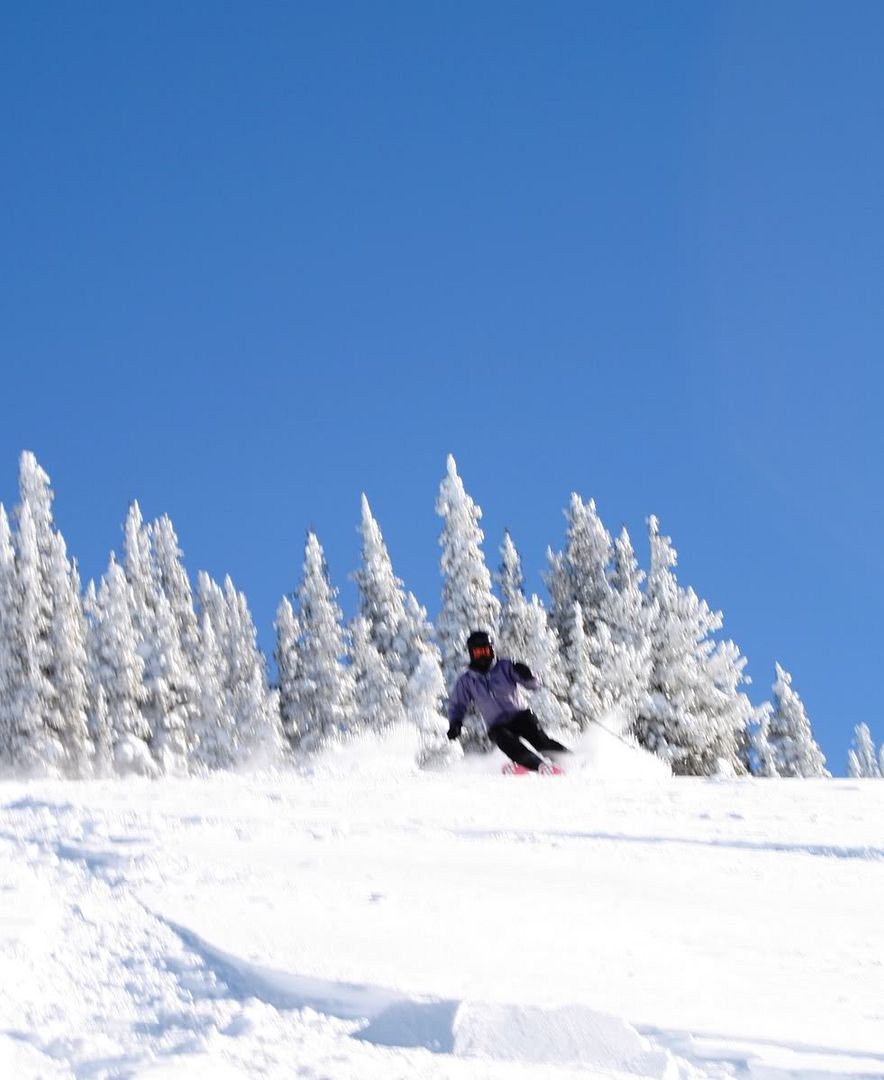 One of our guides: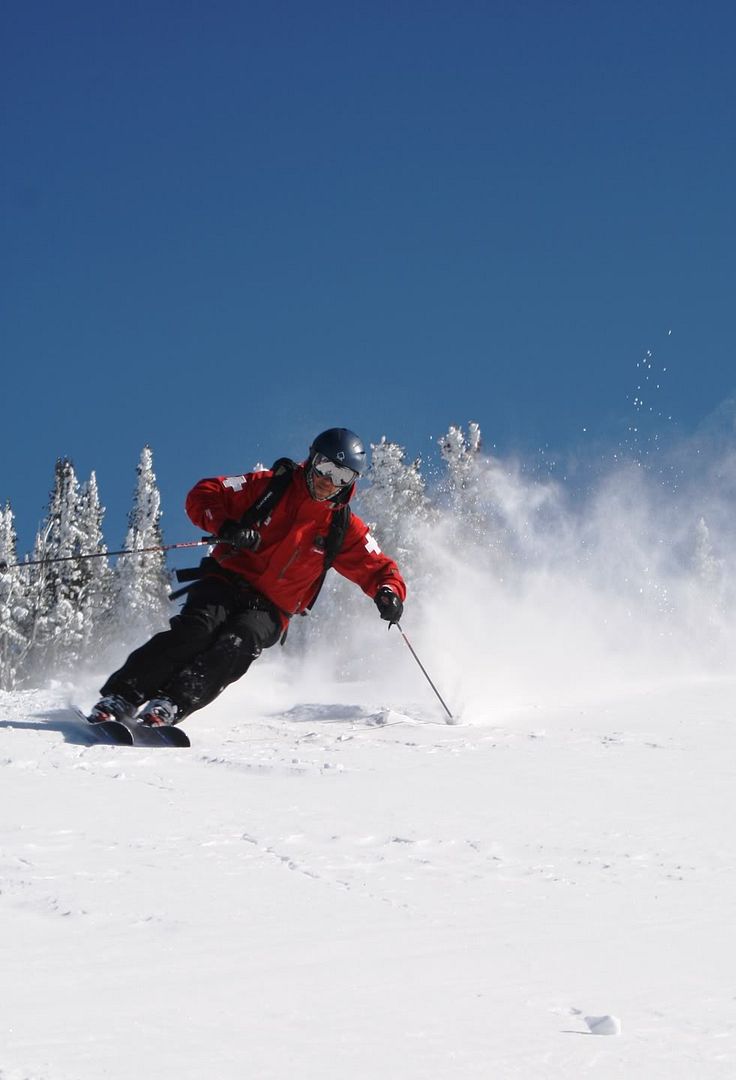 Our magical carriage and the lunch yurt:
Fun times.
Get it while you can. Grand Targhee's cat-skiing terrain is slated to become lift-served sometime in the next two to five years. If you have any interest in enjoying a really fine cat operation with excellent guides, transportation, and support facilities, then you'll want to sign up in the next season or two.