The big day finally arrived and we met DIA for our flight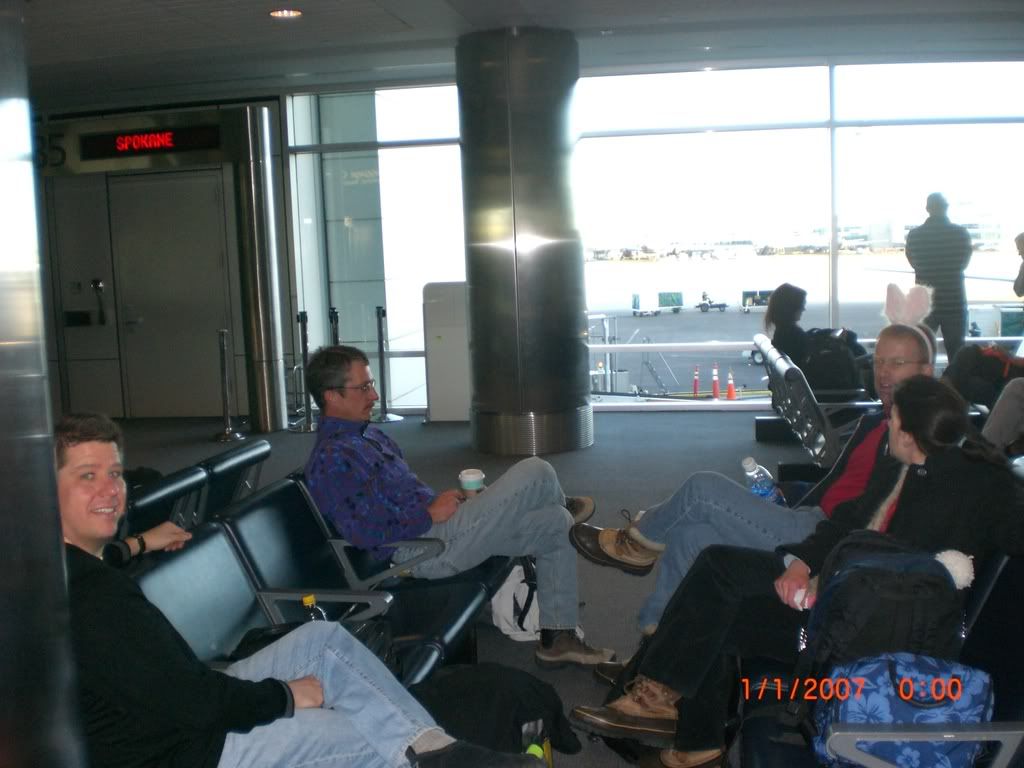 After an uneventful flight and four hour white knuckle drive packed in a rental minivan with bald tires we arrived at our destination...Nelson, BC
We quickly found the bar and had a few drinks
The next day we hit up the local hill Whitewater Ski Resort....fresh pow at 2pm on a Sunday...what a place!!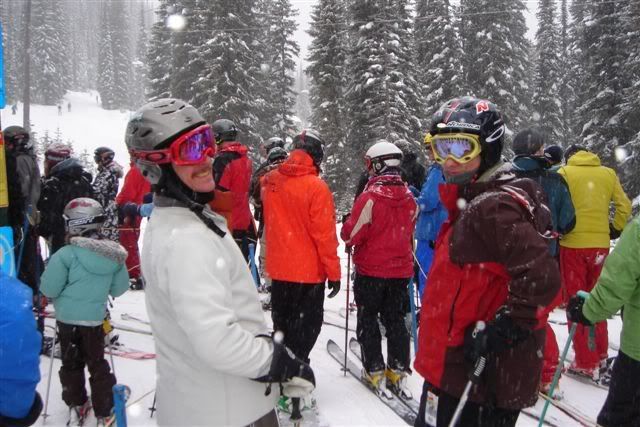 Then we headed to meet our transportation to our lodge for the next seven days
Day one at the lodge and we had flying weather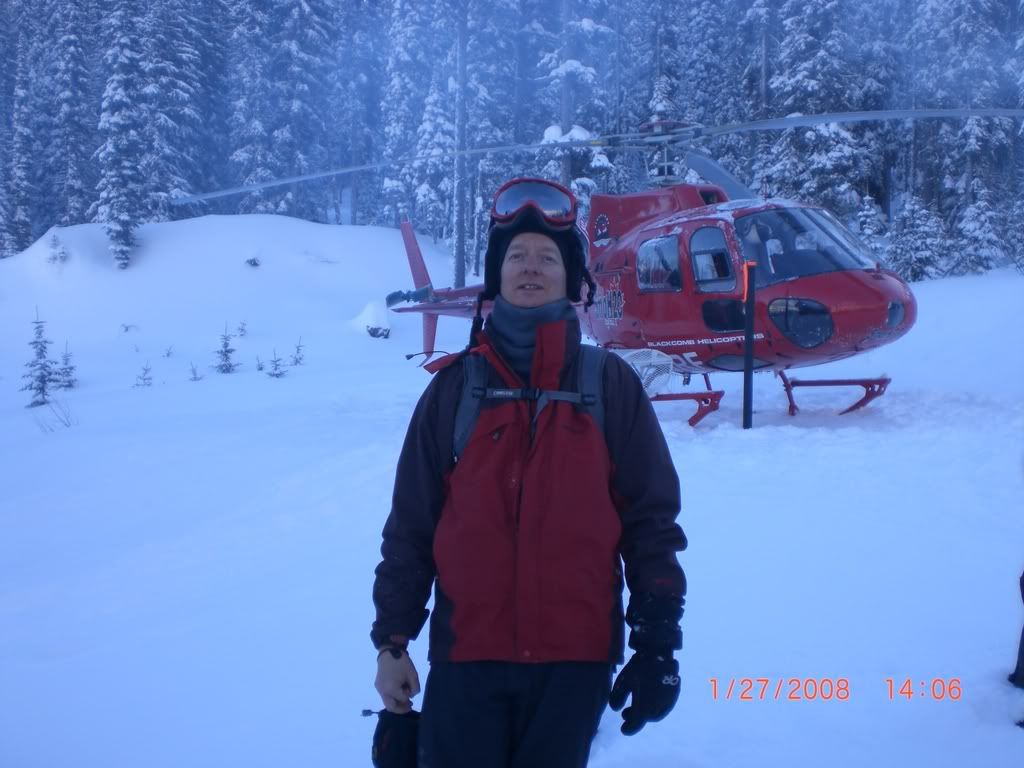 The snow was good and the terrain was awesome!
The heli picked us up often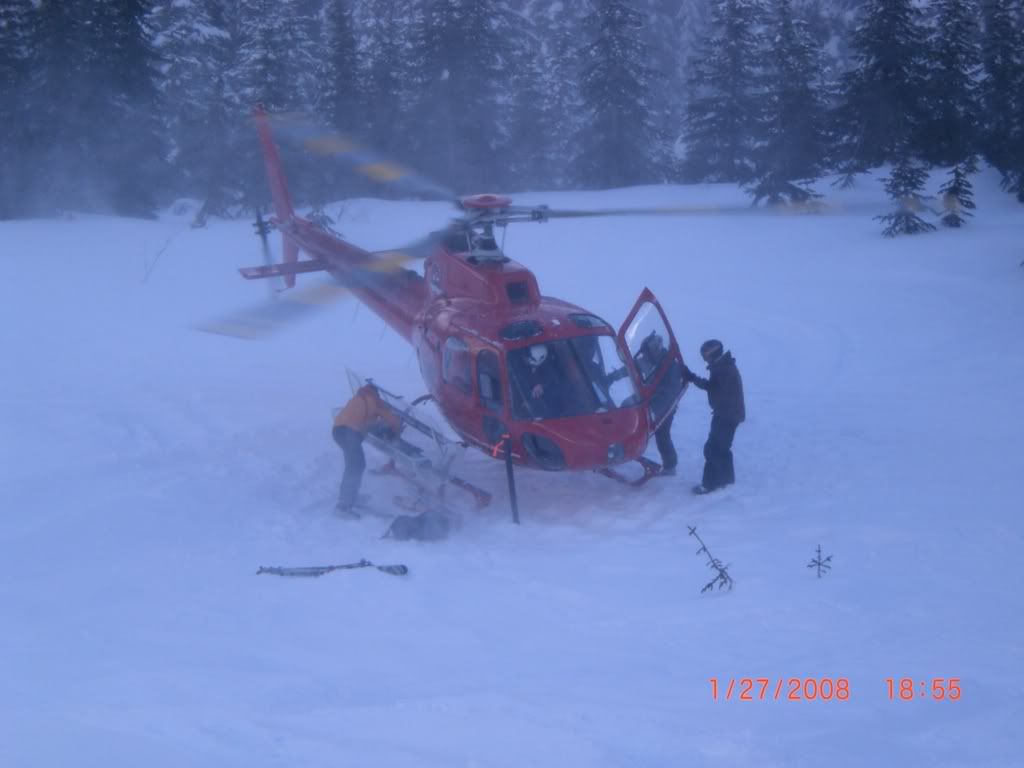 We tracked up some virgin snow
The next day dawned with heavy snow and bad visibility. We had to ride the cat and the conditions weren't great for photos but were great for freshies.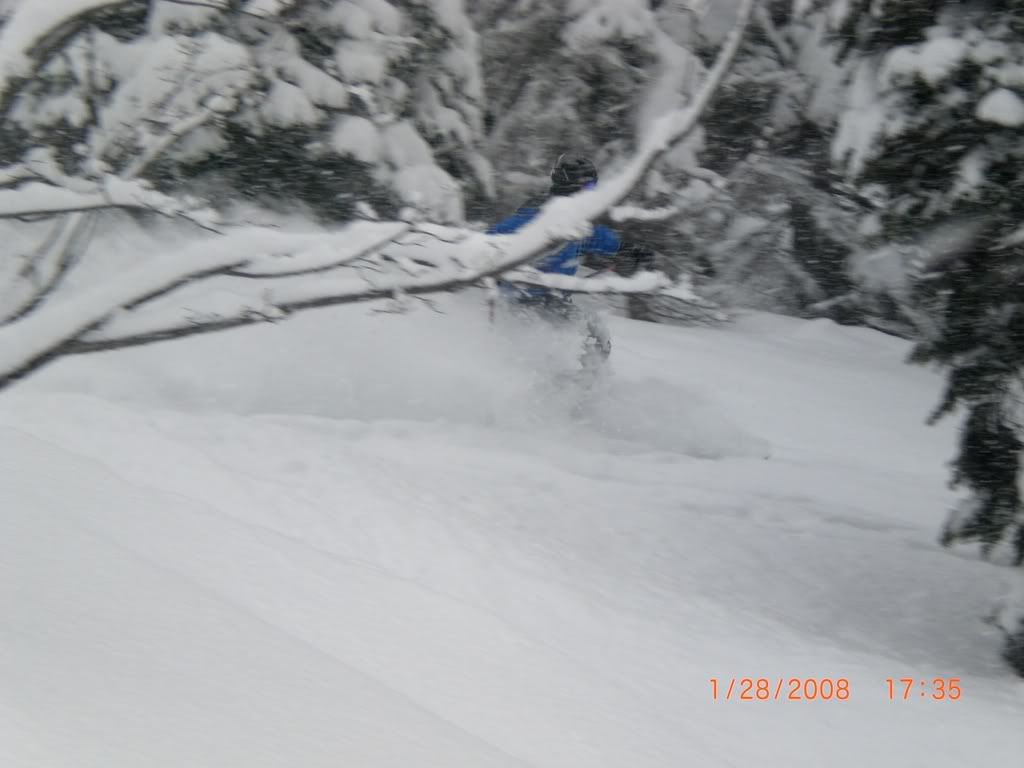 We had a little scare when my friends wife fell off a nice little cliff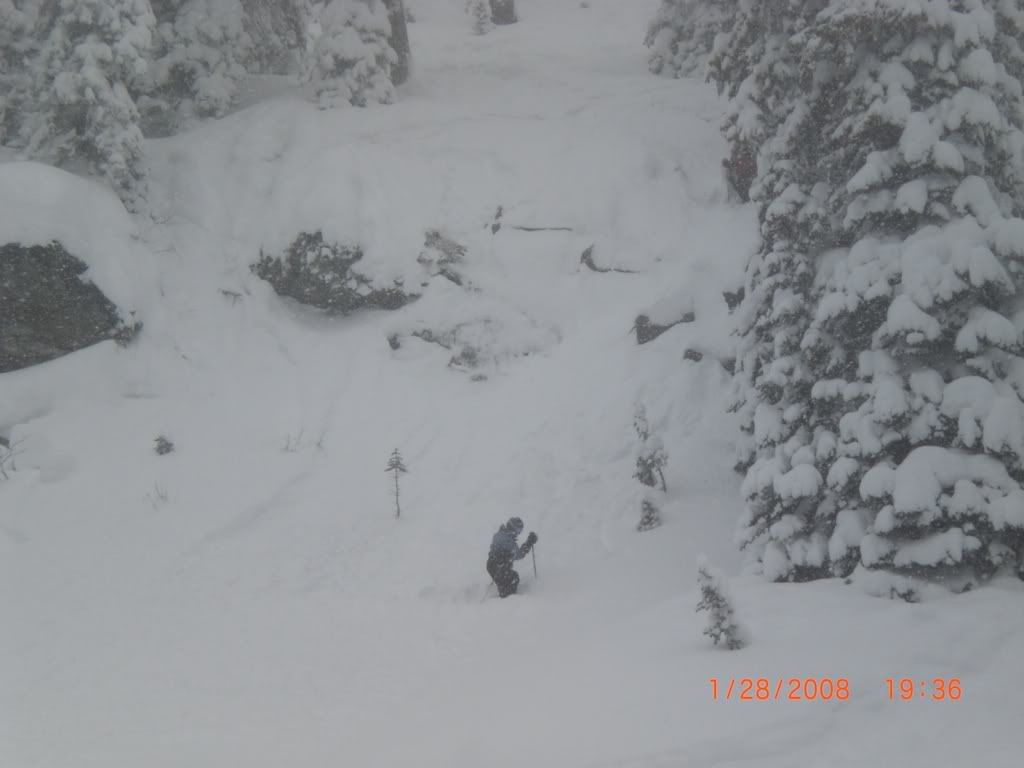 Then she got up and ripped the Pow!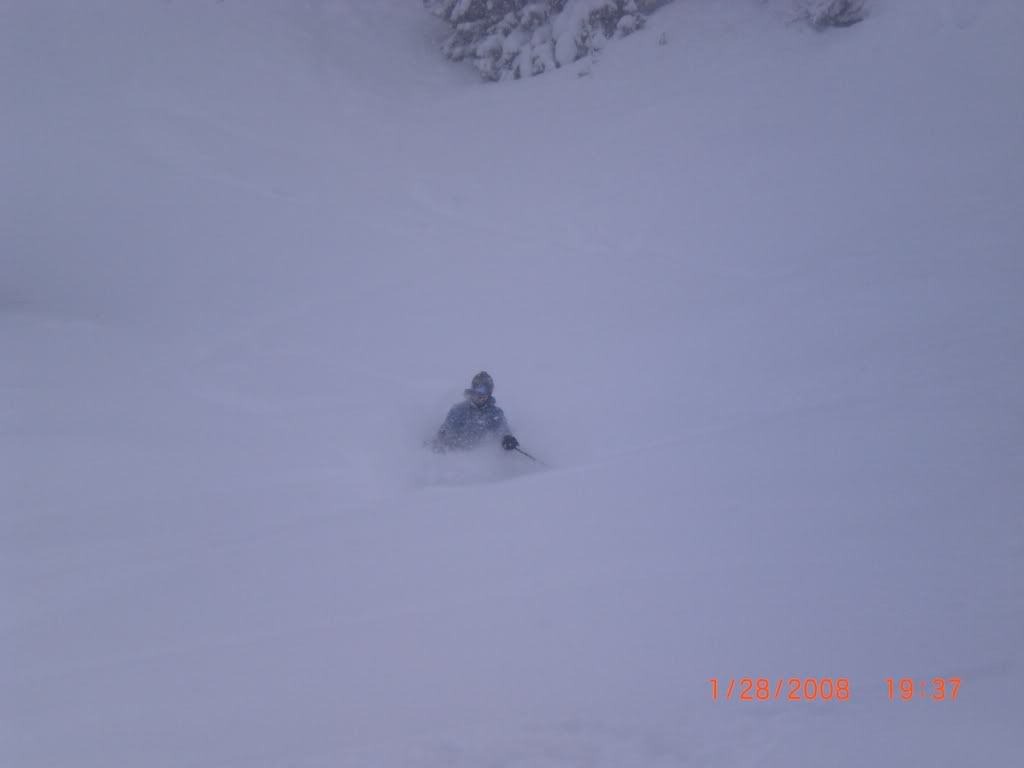 Her husband showed up to save the day...he was a little late
Another day and a nice shot of me at the top of heli run with some nice lighting
We trashed some nice tree runs with deep powder on them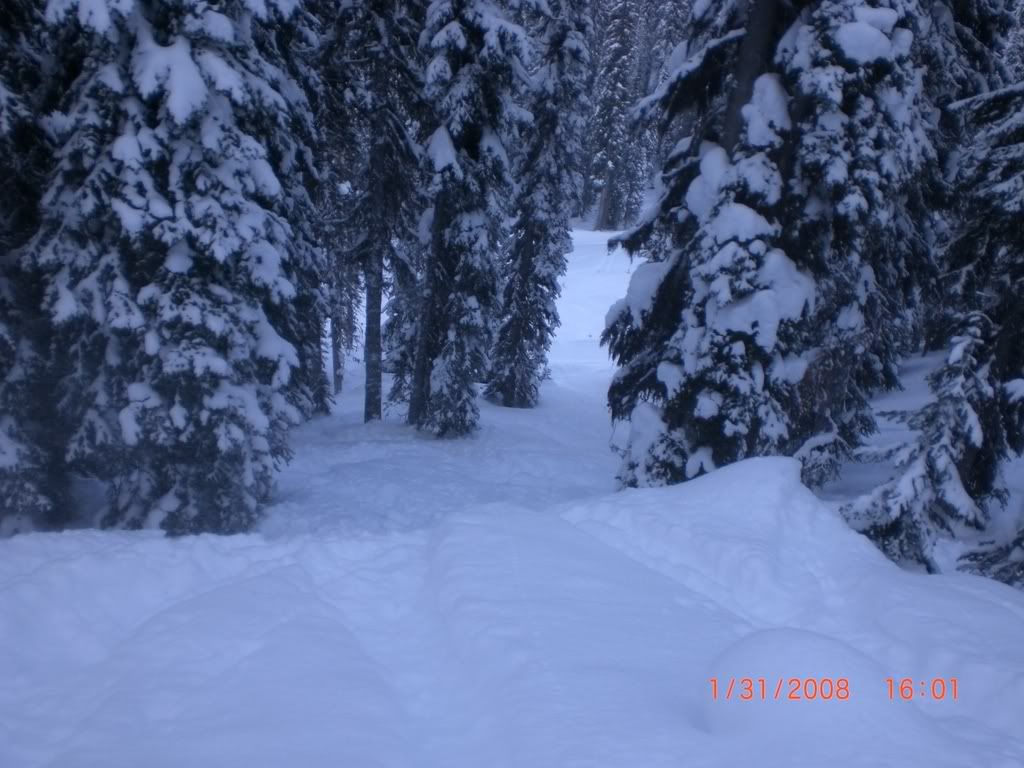 Our last day breaks with the first bluebird day of the trip and our guide Mark leads us on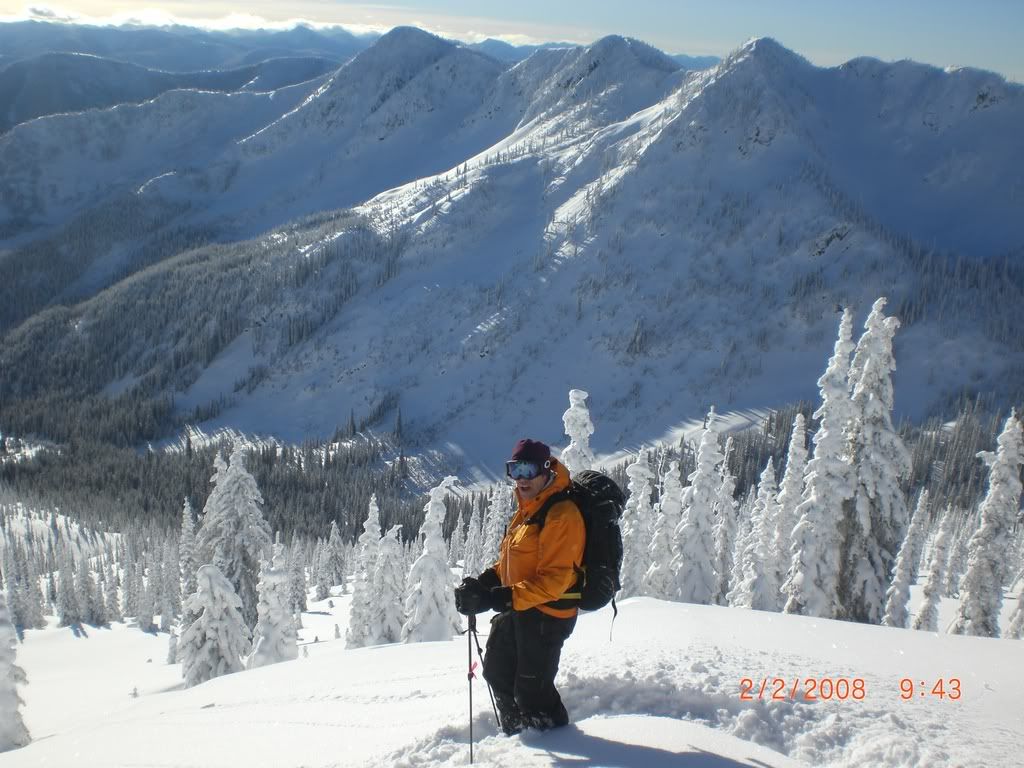 I found the conditions to be nice
Having fun and loving life
We asked repeatedly to hit this.....no dice as avy conditions were high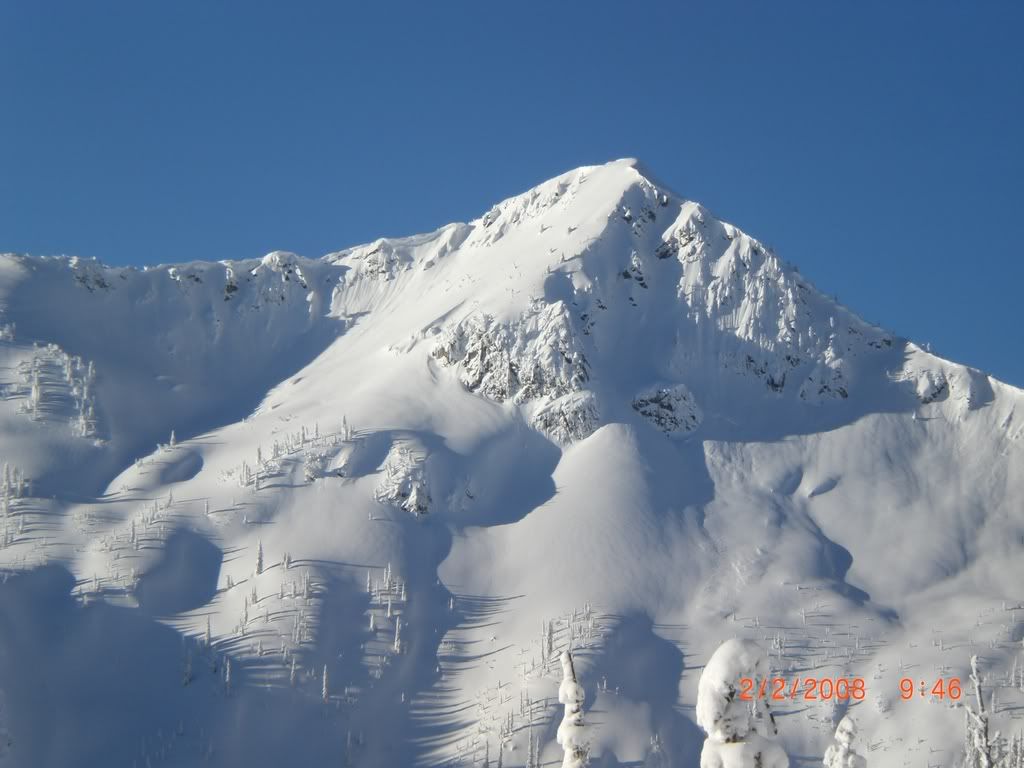 My tele friend found the conditions to his liking
The crew takes a break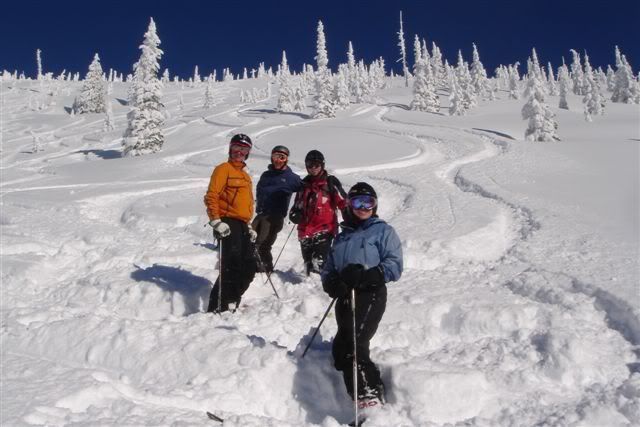 And admires the views
What a trip....I can't wait to go back...now I just need to sell a kidney or one of my kids!!