This was sort of an add-on day for the Gathering. Quite a few of the Bears attending the Gathering came to Snowbasin, but it was less organized than the "regular" three days of the Gathering over the weekend.
It was also the first day of the annual ski and snowboard manufacturers' upcoming year model demos for the industry. Ski shop buyers and employees come from all over the country to try out new models and make decisions on what they will buy for their shops next season. I get to attend so I can try out the new Head models.
What a day it turned out to be. It had snowed all weekend, with some enormous number of inches of snow through Monday morning. As I was driving up at about 8:00am, the sun came out. So, we ended up with sunshine and powder. How great is that?
Here's a random shot out the window of the Strawberry Gondola: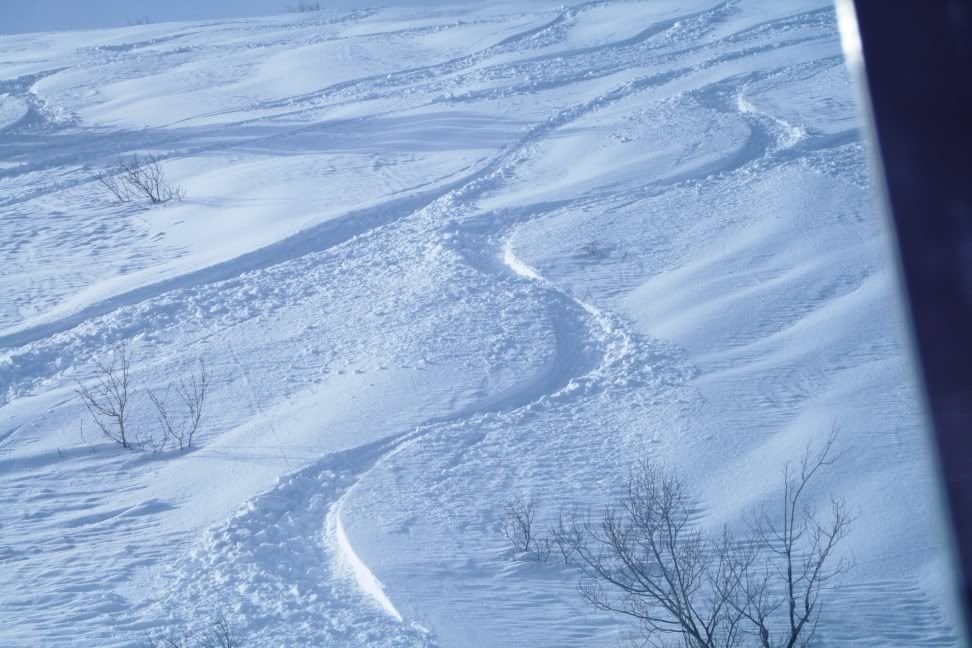 After a few great runs on my own, I met up with EpicSkier Max at the Head tent. Max and I spent the day swapping Head models with some of his
Edelwiser
skis. (I'm going to do a review soon on a couple of his Edelwiser skis. I liked them a great deal.)
Max is an incredibly good skier. He's got a lot of World Cup racer genes and it shows in his skiing. Since I had my camera, a willing subject, blue skies, and fantastic powder, I took a few photos of Max.
Here he is jumping off a small cornice (and clearing my right shoulder by about two feet
):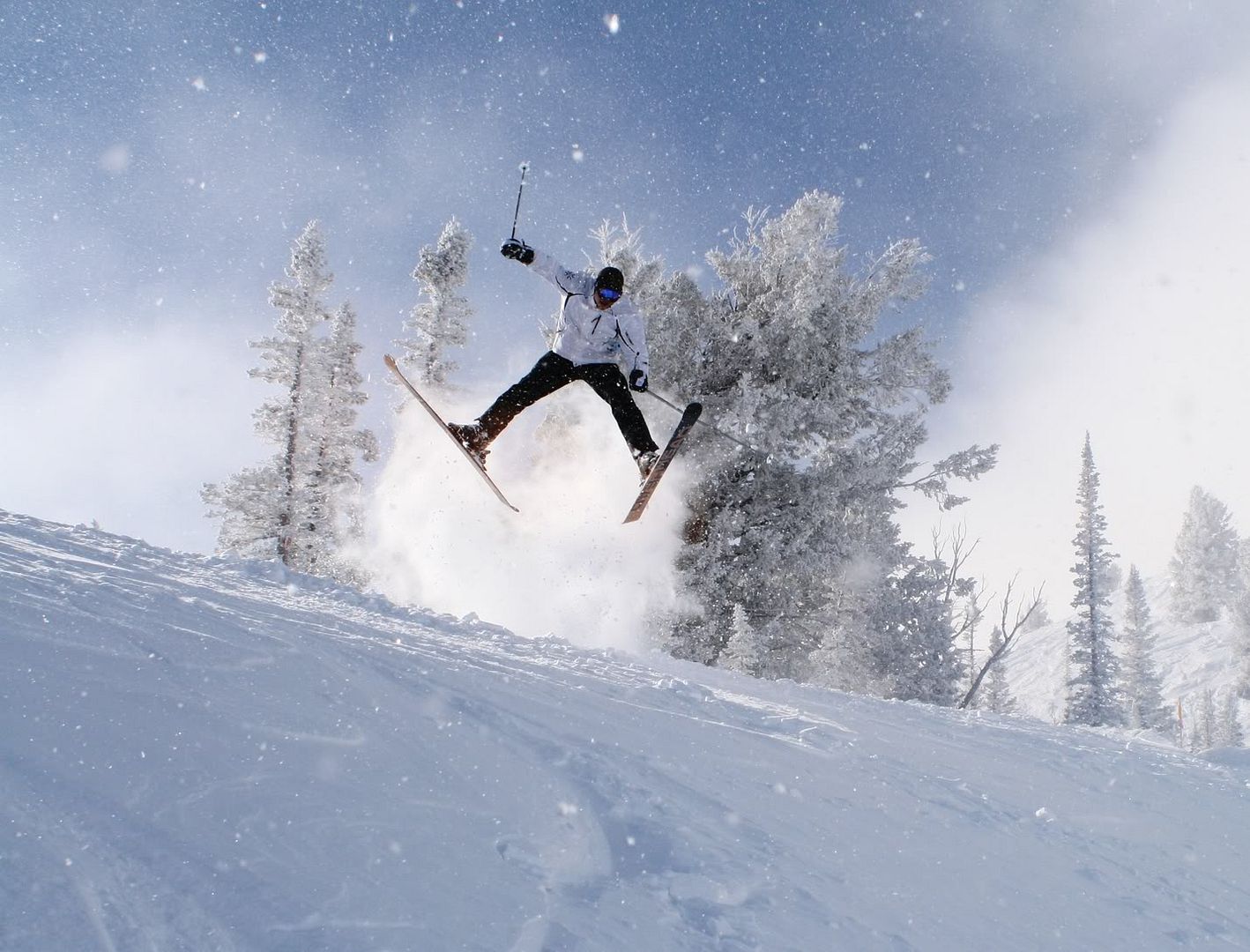 Here's what he looks like in powder: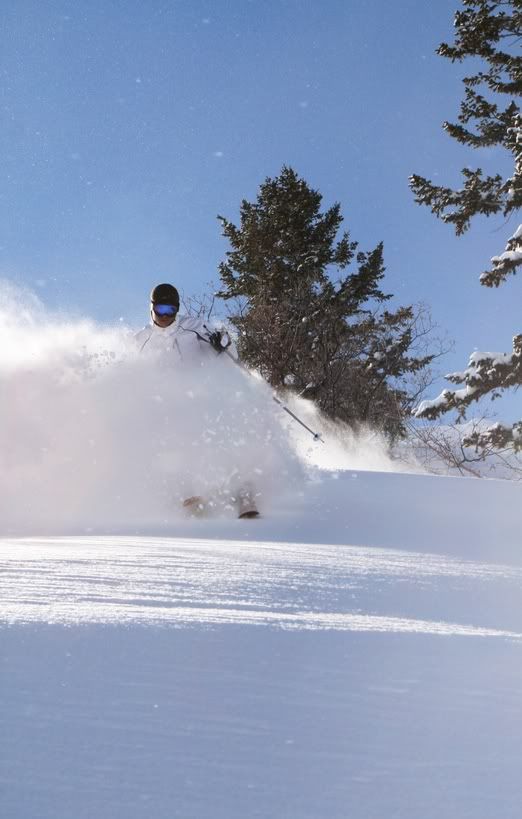 And here's what happens when he drops off a small cornice into a deep pillow of snow, drops to China, does a double heel-eject, and plants upside down in the soft snow. That divot is where his head landed: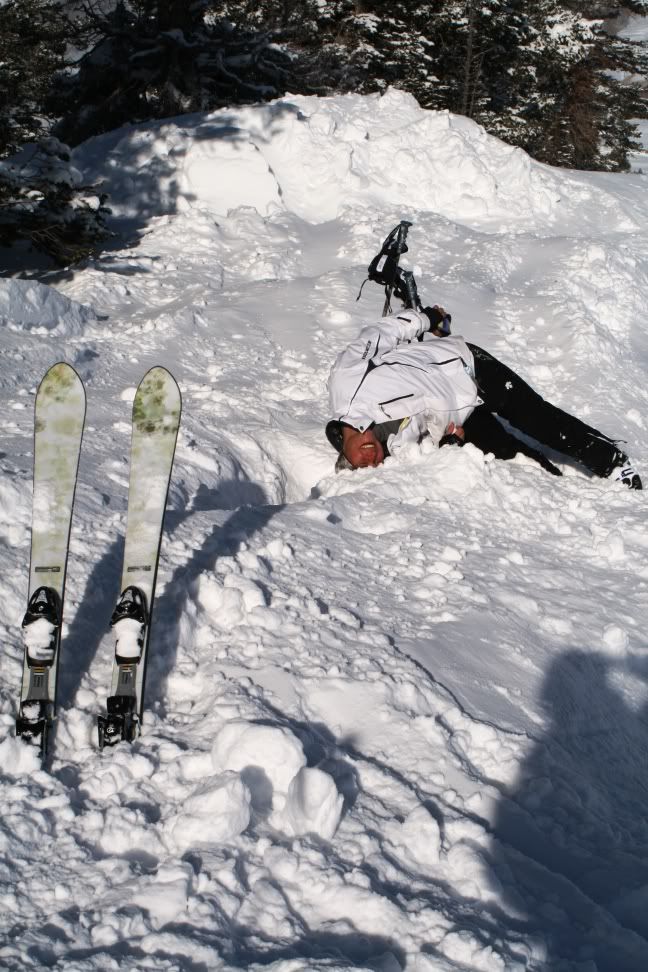 A couple more shots of Max enjoying the day: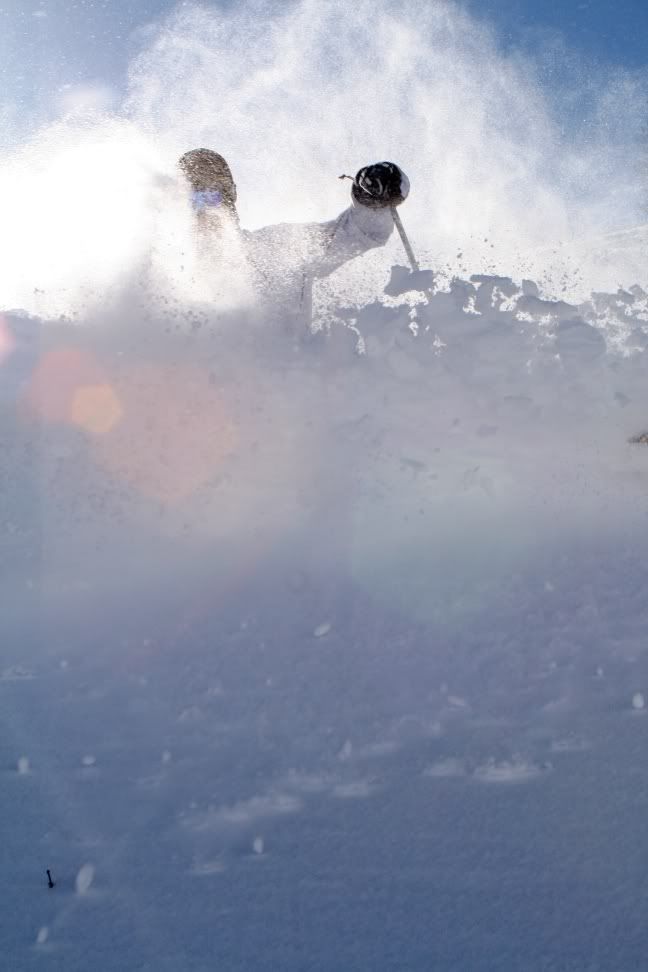 And having way more fun than should be allowed. Skiing is such a silly sport: