I got a chance to ski this new model at Snowbasin yesterday. I definitely want a pair of these next year.
I don't have much info about the pair I was on other than this: 94mm underfoot, sandwich race construction, rounded but not twinned tail.
Edited to state that this sentence was WRONG. The Mojo 94 IS a twin-tip. Sorry for the confusion.
I skied them in a 180cm, on the only pair the Head tent had (supposedly the only pair in the US right now). It will come in a 186cm and, if I remember correctly, a 173cm.
This ski reminds me of the iM88, of which I am an enormous fan, but with a bit more flotation and even more stability - if that's possible. I skied it in untracked knee-deep powder, cut-up crud and small bumps, and the only thing that passed for groomers at Snowbasin yesterday. The ski is incredibly powerful, quite damp, turns easily, and doesn't have a speed limit that I was able to find. It seems to respond very well to any type of movement I wanted to use to make it turn.
This was one of those rare skis that I just felt absolutely comfortable on from the very first turn. It was a perfect match for the way I like to ski and I can't wait to use it all over the mountain at Jackson Hole next season.
I don't know if these graphics are what will end up being the final version, but here's what yesterday's pair looked like. It's basically a black topsheet with just a little bit of white pattern (some of the white on the skis in this photo is snow, some of it is the cosmetic pattern):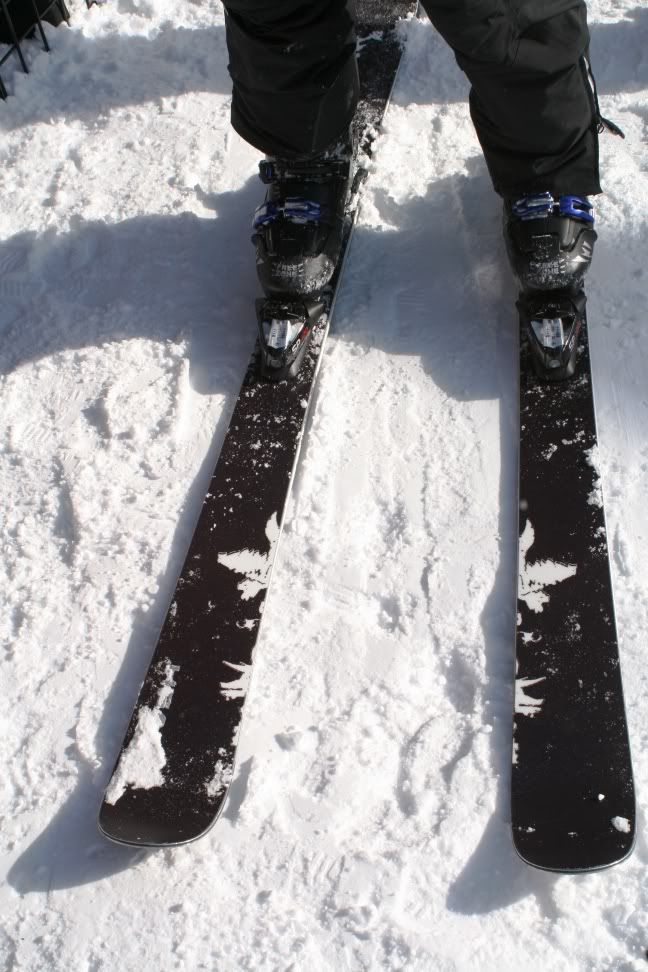 Great ski. Give it a try if you can find it.
: