PM Gear went to Salt Lake City to strut the Bros at the OR Show.
Captain Powder, founder of Powder Magazine and Captain of all things Powder, came along.
skifishbum from TGR dug up this old shot of the Capt.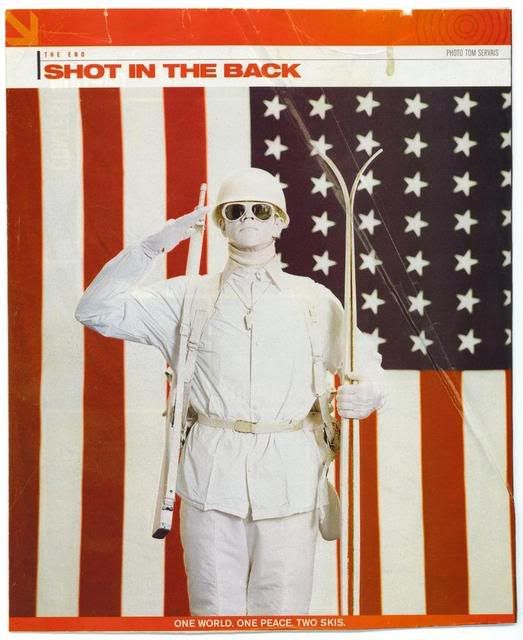 The good Captain approves
Lots of industry shows with open bars.
Yours truly enjoying free beer.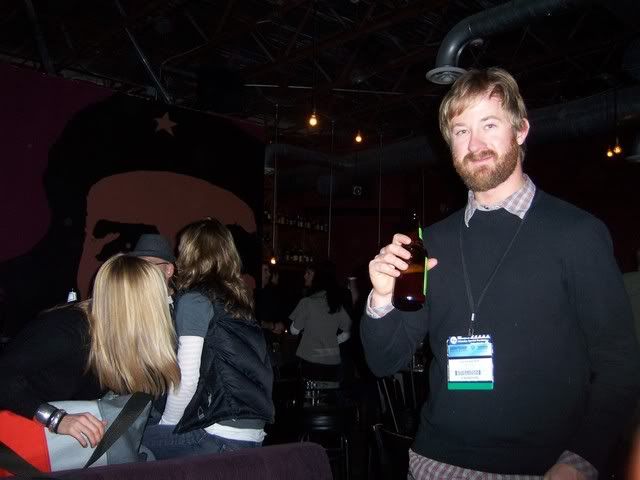 Grant Gunderson photog extrodinaire, Pat the Chief Executive Bro Keane, and DK Alaskan (from the TGR) enjoy some free cocktails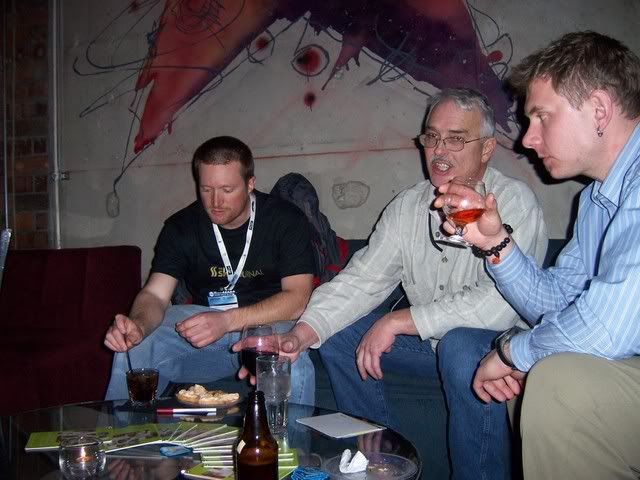 skifishbum (from TGR) took us out for a nice little bluebird tour
Heading out the summit gates from Solitude
DK AK feeling the week of open bars, Capt. Powder in civilian clothes in the background and Mrs. skifishbum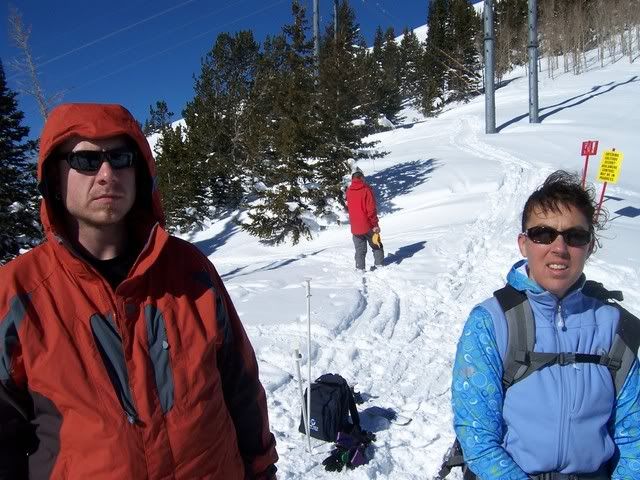 Pat Keane (Splat for you TGR heads)
Superior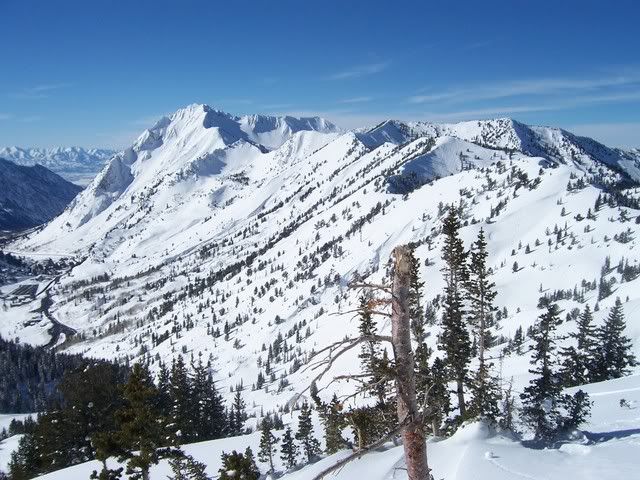 skifishbum, Capt. Powder (out of uniform), and Splat
DK AK and the Bro 186 Rocker Prototype and skifishbum's old school 192 Bros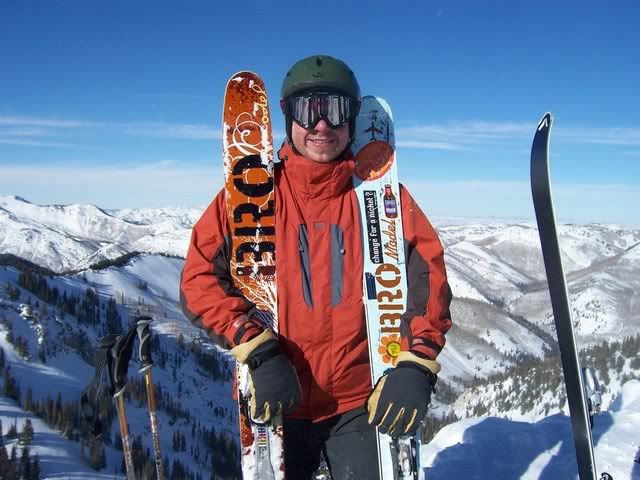 The Captain showing the Powder who's boss
photo credit: skifishbum @ TGR
Splat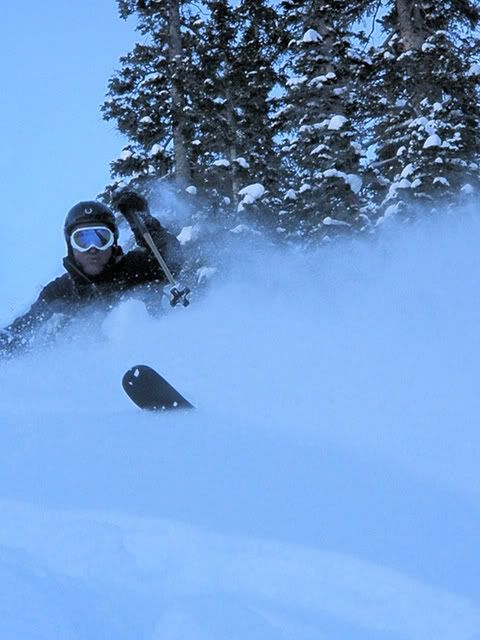 photo credit: skifishbum @ TGR
DK AK getting deep on the 86 Rocker Protos
photo credit: skifishbum @ TGR
Yours truly, knuckle-draggin' and side sliding all the pow off the hill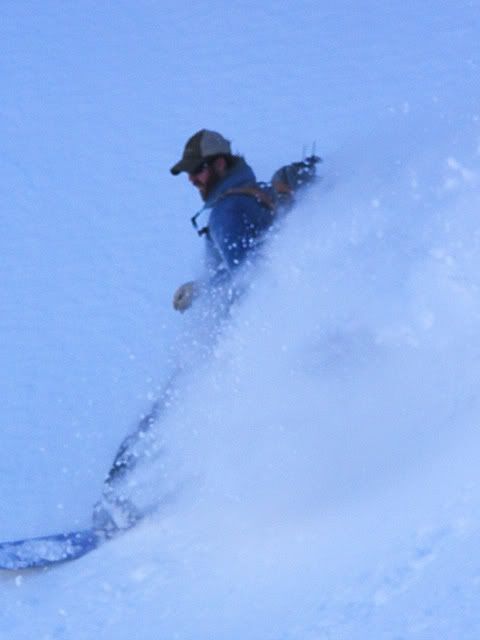 photo credit: skifishbum @ TGR
Utah definitely has some fancy dancy snow. If anybody wants to demo some Bros in Utah, skifishbum has a fleet at Powderhorn Rental Shop at Solitude. Free of charge.